Helping Thousands of People Each Year Find Dental Services
Emergency dental surgery, cavities, general dental care.
Find immediate help, no insurance required.
Get relief from chipped, cracked or lost teeth, abscesses or toothaches.
Teeth Whitening San Francisco – Get Your Teeth Whitened in SF
In The San Francisco Area And Thinking Of Having Your Teeth Whitened?
Have you noticed your smile hasn't been shining as bright as it used to? Your natural tooth color can be affected by many factors.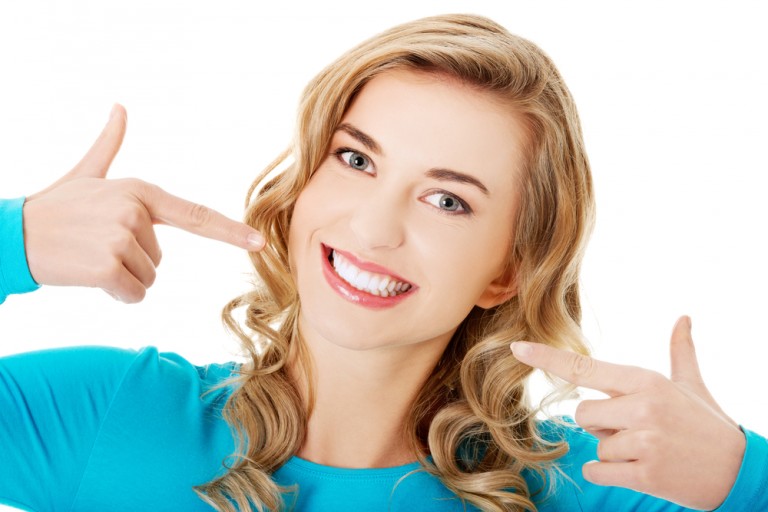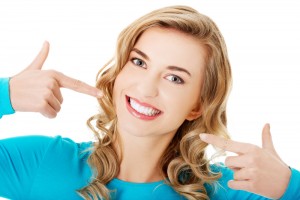 Surface stains and discoloration can get worse over time, and can be caused by: natural aging, tobacco, coffee, tea, colas or red wine, and eating pigmented foods such as cherries and blueberries. Having your teeth whitened can boost to your confidence and self-esteem by giving you a great smile and a younger appearance. Teeth Whitening reverses years of everyday staining and yellowing, and quite simply, helps you make a positive first impression on others. While there are many dentist offices in San Francisco, only a few know what they are talking about when it comes to brightening up your smile. Below is a list of dentists who have superior reviews and years of training and experience in teeth whitening and cosmetic dentistry.
Different Options For Teeth Whitening In San Francisco
Today, more whitening options are available than ever before. There are many over the counter products to choose from, however, professional teeth whitening is safer and offers more dependable results. Many cosmetic dentists offer teeth whitening options, both in-office and at-home treatments, from reputable, trusted manufacturers. Results may vary, but the majority of people are satisfied with the outcome of their teeth whitening experience. Different methods of teeth whitening include in office bleaching, at home bleaching with whitening strips or custom made gel trays, laser teeth whitening, and dental veneers. You and your dentist can decide which method, or methods, are right for you. If you are also looking for urgent dental care assistance in San Francisco, click here.
---
CitiDent
Dentist: Ben Amini, DDS, Dr. Ritu Sood DDS, Katherine Vo, DDS, Alec J. Temlock, DMD MS, Paul Weller, DDS, Amanda Cheng, DMD
Address: 120 Battery Street, San Francisco, CA 94111
Website: www.citidentonline.com/laser-teeth-whitening-san-francisco.html
Phone Number: (415) 391-4466
Description:
Dr. Amini, along with his team of specialists, offer the full spectrum of dental care, including routine checkups, dental hygiene, dental implants, teeth whitening, Invisalign and smile makeovers. Your first visit will begin with a comprehensive evaluation to identify any potential dental health issues. After your evaluation, Dr. Amini and his team will work with you to create a personalized treatment plan for your smile. Located in the heart of San Francisco financial district, City Dent is especially designed for the busy professional. They provide excellent dental care at a fast pace to get you back to the office. They even offer Teeth Whitening with laser technology in just 20 Minutes!
Office hours:
Monday 9:00am – 5:00pm
Tuesday 9:00am – 5:00pm
Wednesday 9:00am – 5:00pm
Thursday 9:00am – 5:00pm
Friday 9:00am – 5:00pm
Saturday – Closed
Sunday – Closed
---
The Smile Center
Dentist: Eric Debbané, DDS, Daniel Kim, DMD,
Address: 2515 A Mission St., San Francisco, CA 94110
Website: www.sfsmilecenter.com/teeth-whitening.php
Phone Number: (415) 641-1001
Description:
The doctors at The Smile Center have been serving the San Francisco area since 1984. The office has the latest technology, and patient comfort is a priority. Dr. Debbané and Dr. Kim have a holistic approach to dental treatment that stresses prevention as the most effective means to long-term patient oral well-being. The doctors and their team have the ability to perform most dental procedures including:Exams, cleanings, and fillings, Invisalign® clear aligners, Root canals, Implants, Veneers, Bleaching and teeth whitening, Digital X-rays, Full orthodontics, as well as Laser gum treatment. Dr. Debbané is constantly continuing his education and believes that is the most effective way of remaining at the cutting edge of dentistry and being on top of all the latest and best techniques available. The Smile Center offers both in-office professional whitening and at-home whitening. Dr. Debbané or Dr. Kim will be happy to discuss the different options available to you at their office.
Office hours:
Monday 9:00 a.m. – 6:30 p.m.
Tuesday 9:00 a.m. – 6:30 p.m.
Wednesday 9:00 a.m. – 6:30 p.m.
Thursday 9:00 a.m. – 6:30 p.m.
Friday 9:00 a.m. – 6:30 p.m.
Saturday – Closed
Sunday – Closed
---
Dr. Leo Arellano DDS PC General & Cosmetic Dentistry
Dentist: Dr. Leo Arellano DDS PC
Address: 3030 Geary Blvd., San Francisco, CA 94118
Website: www.drleoarellano.com/teeth-whitening/teeth-whitening-san-francisco-ca.html
Phone Number: (415)-881-4343
Description:
Dr. Leo Arellano and his experienced team understand how difficult it can be to choose a dental home. The staff is knowledgeable and friendly, and have the exact training and experience you can rely on to handle your smile with the best of care. What's even better, they believe in helping patients attain workable payment options for their treatments. Dr. Arellano is an experienced dentist dedicated to providing superior care, and has been serving the San Francisco area for more than 25 years. Dr. Arellano and his team specialize in General Dentistry, Cosmetic Dentistry, Dental Implants, TMJ, Snoring and Sleep Apnea. When it comes to teeth whitening, Dr. Arellano uses a combination of techniques, both in-office and home bleaching, to get the best, most long lasting results.
Office hours:
Monday 8:00 AM to 5:00 PM
Tuesday 8:00 AM to 5:00 PM
Wednesday 8:00 AM to 5:00 PM
Thursday 8:00 AM to 5:00 PM
Friday – Closed
Saturday – Closed
Sunday – Closed
---
Is Professional Teeth Whitening The Right Choice?
Teeth whitening done by your dentist can get your teeth brighter faster. The bleach solution is much stronger than at home kits and is usually used in combination with heat and light to speed and intensify the whitening process. At home kits can seem more convenient, but over time become quite costly while never being able to match the quality that an experienced professional can provide. When used incorrectly, at home kits can also lead to burned and even temporarily bleached gums. It's always best to consult with your dentist when choosing the best and safest teeth whitening regimen for you.