Helping Thousands of People Each Year Find Dental Services
Emergency dental surgery, cavities, general dental care.
Find immediate help, no insurance required.
Get relief from chipped, cracked or lost teeth, abscesses or toothaches.
Holistic Dentist San Francisco – Top Biological Dentists in San Francisco
Alternative medicine is a booming industry in America, and that popularity has led to the growth of holistic and biological dentistry in San Francisco.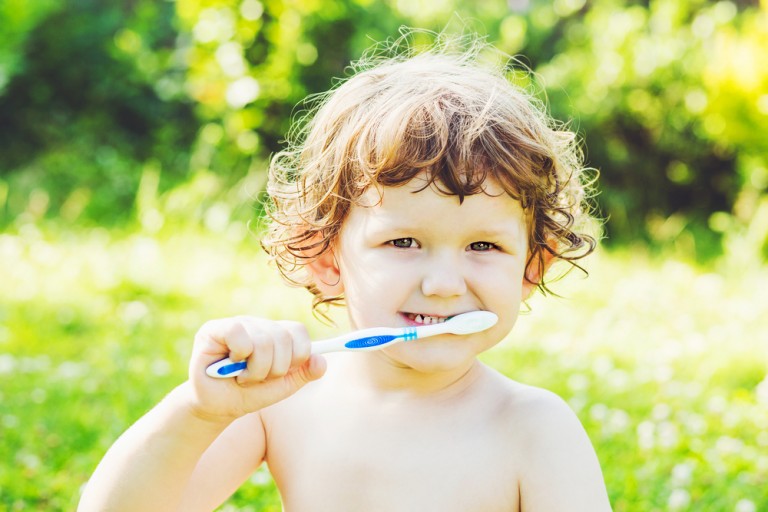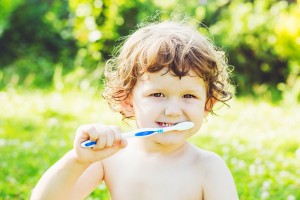 The demand for alternative medicine has grown from people's concerns about unnecessary and expensive treatments, such as drugs and surgery that can be dangerous to the patient or have negative side-effects, when there are simpler and safer alternatives. People are also becoming aware that health is best understood as a holistic state, which means that an illness or injury in one part of the body is partly the result of an overall health imbalance. With this enormous and growing popularity, it is no surprise that some emergency dental San Francisco practitioners have switched to holistic or biological dentistry in San Francisco.
What is Holistic or Biological Dentistry?
The main focus of holistic or biological dentistry is to consider the overall health of the body as it relates to oral health. This focus goes far beyond just the mouth, and extends to all parts of the body, in particular the stomach, shoulders, neck, and spine. The idea of this approach is to place a much greater emphasis on preventing oral illness and injury before it happens and stopping oral illness and injury from spreading to other areas of the body, as opposed to fixing problems with drugs and surgery after they become a problem and ignoring their relation to the rest of the body. This approach usually involves putting more emphasis on avoiding the major causes of oral illness and injury by preventing common oral problems like tooth decay and gum disease, which both lead to a host of other potential problems in oral and overall health. Traditional dentistry, on the other hand, is much more focused on the appearance of health, with straight and perfectly white teeth, whereas holistic dentistry focuses on the actual health of the teeth.
The second main difference of holistic or biological dentistry is that it uses alternative practices that avoid many of the extreme and potentially dangerous products and techniques used in traditional dentistry. Holistic dentists try their best to limit the use of anesthesia whenever possible, preferring more natural methods of controlling pain like acupuncture. They also attempt to use alternative products for oral surgery, since many of the products used in fillings and dental implants in traditional dentistry can be harmful to the body.
Benefits of Holistic Dentistry San Francisco
If this discussion of the dangers of traditional dentistry and the strengths of the holistic and biological alternative is appealing to you, it is time to contact a qualified holistic or biological dentist in San Francisco, and see if this alternative form of dentistry is right for your and your family's oral healthcare. Below are three qualified clinics that practice holistic and biological dentistry in San Francisco. Visit their websites or call them today to start finding out more about holistic dentistry and biological dentistry.
Find a Local Holistic Dentist.
---
Dental Care SF
Dentist: Pavel Niderman, D.D.S., M.D.
Address: 2302 Judah Street & 28th Street, San Francisco, CA 94122
Website: www.dentalsf.com
Phone Number: (415) 564–8330
Description:
Dental Care SF offers the full range of traditional dental services, but also offers some additional holistic services that reflect the their commitment to practicing holistic dentistry in San Francisco. In addition, they take a holistic approach to traditional dentistry, so even standard procedures like tooth extractions are performed from a holistic perspective. Some examples of traditional dentistry from a holistic perspective are dental implants without the use of any toxins or dangerous metals and the use of acupuncture instead of traditional anesthetics when they are not necessary. Dr. Niderman is loved by his patients and his community for his kindness and gentleness when offering dental services.
Office hours:
Monday – Wednesday 10 am to 7 pm
Thursday 10 am to 6 pm
Friday – Sunday Closed
---
Integrative Dentistry
Dentist: Svetlana Yesin, D.D.S., M.D.
Address: 614 Irving st., San Francisco, CA 94122
Website: www.dryesin.com
Phone Number: 415) 759-9330
Description:
Dr. Yesin's offers a standard dental practice, but with a holistic perspective on long-term care and dental products. Her main focus in terms of holistic dentistry is to avoid using toxic materials in fillings, and to educate patients about the connection between what they eat and their oral health. Dr. Yesin is extremely popular with all of her patients due to her calm and professional demeanor, which relaxes the many anxious people who dislike trips to the dentist.
Office hours:
Monday – Friday 9 am to 5 pm
Weekends – Closed
---
Respect Your Mouth
Dentist: John VanCamp, D.D.S., M.D.
Address: 490 Post Street #807, San Francisco, CA 94102
Website: www.respectyourmouth.com
Phone Number: (415) 397-4233
Description:
Dr. Van Camp has over 20 years of experience trying to introduce the holistic dentistry industry to San Francisco. It is his life's goal to make dentistry safer and more patient-friendly. His focus is on using the latest techniques available for turning standard dental practices into safe and easy holistic alternatives. He also stresses the importance of good oral health in his patients for avoiding chronic illnesses like heart attacks, strokes, diabetes and neurological diseases. Dr. VanCamp's practice is focused on providing the most modernized biological dentistry in San Francisco.
Office hours:
Monday – Closed
Tuesday – 8 am to 4:30 pm
Wednesday 10 am to 6:30 pm
Thursday 8 am to 4:30 pm
Friday 8 am to 4:30 pm
Weekends – Closed
---
The popularity of alternative medicine in America is transforming even the very traditional practices of dentistry. People are demanding safer and more natural alternatives to unnecessary surgery and drugs. They are also becoming aware that their body is a complete system, and good oral health is just as important as staying fit and eating well. To be a part of this fast-growing trend, contact these biological and holistic dentists in San Francisco today!
Looking for a Cosmetic Dentist in San Francisco, CA? Click here.
Medically Fact-Checked & Written by Our Dental Editorial Team
You can read more about our editorial guidelines by clicking this link and learn more about the Emergency Dentists USA editorial team here.