Home
/
Dental Implants
/
Dental Implants Jacksonville, FL – Find The Best Dental Implant Dentists
Helping Thousands of People Each Year Find Dental Services
Emergency dental surgery, cavities, general dental care.
Find immediate help, no insurance required.
Get relief from chipped, cracked or lost teeth, abscesses or toothaches.
Dental Implants Jacksonville, FL – Find The Best Dental Implant Dentists
Most people suffer tooth loss mostly due to gum disease, tooth decay, or even injury. Dentures and bridges had been the only treatment options for many years, but dental implants are now available as another treatment option. Many people opt for dental implants as they result in improved appearance, improved speech, comfort, self-esteem, easier eating, and even improved oral health. The success rate of a dental implant varies as it depends on where in the jaw the implants are placed. However, the overall success rate of a dental implant is up to 98%. Dental implants can last a lifetime with proper care.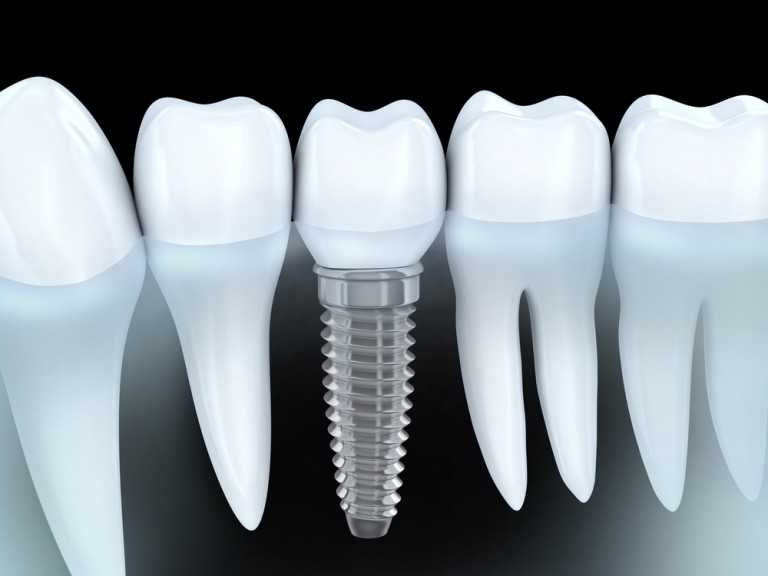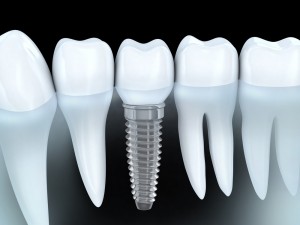 Therefore, you will need to choose the right dental implants dentists Jacksonville FL to ensure the procedures are performed in the most professional way.
Dental Implants Jacksonville, FL
Dental implants are metal frames or posts surgically placed positioned into the jawbone beneath the gum. Dental implants dentist are responsible for mounting replacement teeth on the implants. Implants provide support for artificial teeth as they fuse to your jawbone. A dental implant begins with an evaluation by a general dentist.
The actual placement of the dental implant involves a team approach. An oral surgeon places the implant post or frames into the jawbone. Then, a prosthodontist places a dental crown on top of the dental implant post. In some cases, a general dentist can provide complete dental implant. Dental implant dentist can also treat partials, dentures, and bridges. A prosthodontist is specially trained to place teeth on dental implants. They are trained in dental implant restoration, crowns, bridges, dentures and other sensitive areas to restore in the mouth. They are also trained in surgical placement and preparation of dental implants. Periodontists are trained in placement and preparation of dental implants and problems that are likely to arise if the implants are not properly cleaned. They also treat gum disease. Oral surgeons are trained in placement and preparation of dental implants and deal with the complicated surgical requirement of implant patients. Check for 24 hour dentist in Jacksonville right here.
Here is a review of three dental implants dentist that you can consider visiting in case you have a dental problem.
---
JACKSONVILLE CENTER FOR PROSTHODONTICS
Dentist: Dr. Gielincki
Address: 6855 Belfort Oaks Place, Jacksonville, FL 32216.
Website: www.drwgielicki.com/dental-implants-jacksonville-fl/
Phone Number: (904) 688-5277
Description:
Jacksonville Center for Prosthodontics are experts in dental implants, dentures and partials, cosmetic dentistry, complete dental reconstruction, and All-On-4 dental plants. Under cosmetic dentistry, their procedures include teeth bleaching or whitening, filling cavities using teeth-colored materials, closing gaps between teeth, reshaping those that don't match and much more. They also do sedation dentistry, crown, and bridges, teeth grinding and sleep apnea. When it comes to dental implants, Dr. Gielincki does it professional since he has many years of experience. Their All-On-4 dental implants are best for individuals who want to get rid of falling teeth or dentures and requires upper or lower restoration.
Office hours:
Monday 8 am to 4:30 pm
Tuesday 8 am to 4:30 pm
Wednesday 10 am to 2 pm
Thursday 8 am to 4:30 pm
Friday 8 am to 4 pm
Saturday – Closed
Sunday – Closed
---
ASAP DENTAL CARE
Dentist: Dr. Behzad Rajaei, Dr. Joseph Fuller, Dr. Sasha Windebaum, Dr. David Beltran, and Dr. Adrian Abrahams.
Address: 7451 103rd St. Suite 18 Jacksonville, FL 32210
Website: asapdentalcare.com
Phone Number: (904) 777-4622
Description:
ASAP Dental Care focuses more on implant dentistry. They have all the necessary equipment, services, and doctors to make your treatment efficient and streamlined. Their specialist performs multi-tooth, single-tooth, and full upper and lower arch restorations. They use advanced digital imaging technology for detailed imaging of your teeth and the surrounding tissues, nerves, and bone structure. These advanced diagnostic machines offer critical information essential for the proper replacement and location of the implants for optimum stability and results.
Their dental care team includes an oral surgeon to extract unhealthy teeth and handle the placement for all dental implants, a prosthodontist who ensures that the replacement teeth are fitted properly, the bite correctly done, and the smile is perfect. Other available specialists are patient education consultants and master lab technicians. In addition to latest technologies in an implant, they ASAP Dental Care also offers family dentistry, cosmetic dentistry, removable dentistry, and restorative dentistry among others. In general dentistry, they offer fillings, teeth extraction, crowns, veneers, and periodontal cleaning.
Office hours:
Monday 8 am to 7:30 pm
Tuesday 8 am to 7:30 pm
Wednesday 8 am to 7:30 pm
Thursday 8 am to 7:30 pm
Friday 8 am to 8 pm
Saturday 8:03 am to 7 pm
Sunday 12 pm to 5 pm
---
Dr. Harris Rittenberg & Associates
Dentist: Dr. Harris L. Rittenberg, DMD
Address: 5714 Ortega Boulevard, Jacksonville, FL 32210.
Website: www.minidentalimplantsjacksonvillefl.com
Phone Number: (904) 323-4126
Description:
Harris L. Rittenberg offers patients technologically advanced dental implant procedures to achieve a perfect smile. Dr. Harris deals with mini dental implants, dental implants, and dentures. The team offers patients the best dental prosthetics. They have an excellent patient care, use the most advanced dental technology and offer quality services at an affordable price. Harris L. Rittenberg is specialized in both traditional and mini dental implants. Since they use technologically advanced implants, they can create sturdy, strong, and durable dental prosthetics that act like real teeth. The technology used allows replacement of several teeth, a full set of teeth, or even a single tooth since dental implants are designed in a way that they can support themselves. Dr. Harris also deal with dentures to help those who consider dentures as a tooth replacement option.
Office hours:
Monday 8 am to 5 pm
Tuesday 8 am to 6 pm
Wednesday 8 am to 6 pm
Thursday 8 am to 5 pm
Friday – Closed
Saturday – Closed
Sunday – Closed
---
When compared to traditional dental prosthetics, dental implants provide many advantages. With a dental implant, everyday tasks such as chewing, enhanced appearance, speaking, and increased self-esteem comfort and greater comfort is achieved. You can have a dental implant if you currently have removable dentures. Dental implants in Jacksonville is a technologically advanced dental treatment that provides support and stability for dental prosthetics and allows a patient to achieve the look of real teeth. If you are the kind of person with an imperfect smile, get natural looking and beautiful by visiting an implant dentist in Jacksonville, FL.
Get your teeth whitened in Jacksonville and have a brighter smile.