What Is an Essix Retainer?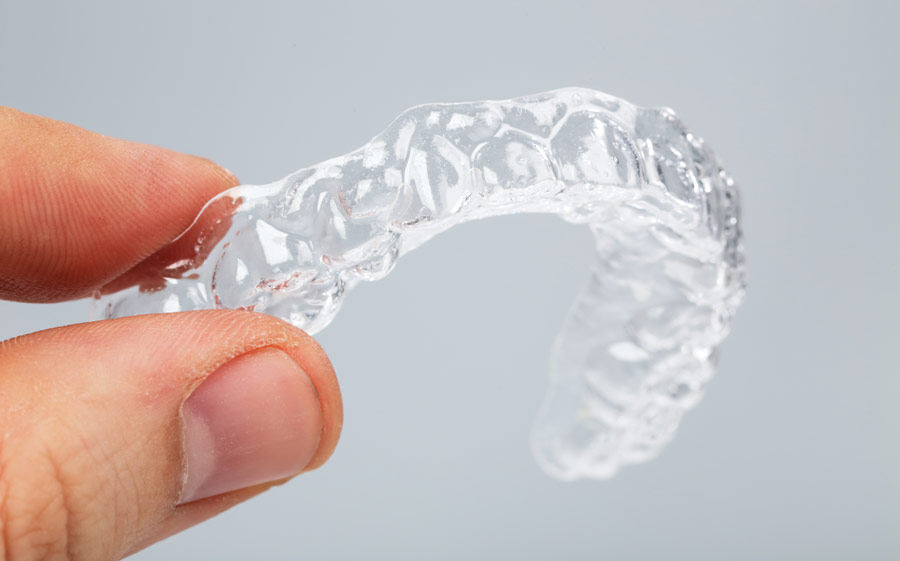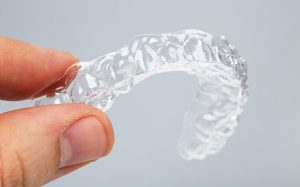 There are many different types of retainers a person can use to keep their teeth in place after certain types of dental work. The type of retainer a patient is prescribed depends on the condition of their teeth, their previous dental history, as well as what a dentist recommends as the best course of treatment.
What Is a Retainer?
A retainer is a type of device made of plastic or wires that are custom-made to hold a person's teeth in position after braces or surgery. After orthodontic treatment or surgery, teeth can shift and move back to their original positions. Retainers help keep the teeth in place so that they do not revert back to their original positions.
Retainers allow a person's teeth to adapt to changes after they have been realigned. They come in many different forms, including fixed and removable retainers. One of the most common types of retainers is the Essix retainer.
What Is an Essix Retainer and How Does It Work?
An Essix retainer is a type of removable retainer. This type of retainer is made of transparent plastic, making it an ideal choice for people who do not want their retainer to be visible when they are wearing it.
Essix retainers are much less noticeable than retainers which are made out of wire. They look similar to invisible aligners and are also extremely convenient. Because Essix retainers are removable, they can help improve oral hygiene. This is because an Essix retainer can be taken out when someone is flossing or brushing their teeth. This type of retainer is also convenient because it can be easily removed at any time to clean it.
Essix retainers are molded to a person's mouth, making it unique to the shape of their mouth. This type of retainer covers all of a person's teeth, guiding their teeth into place and also helping with minor corrections. Essix retainers are more aesthetically pleasing because of the clear plastic material they are made of. They are also often referred to as overlay retainers because of the fact that they fully cover a person's teeth. They have an average lifespan of 18–24 months.
Essix retainers are simple to make. To make the retainer, a dentist will first take an impression of their patient's teeth. This impression is then turned into a plaster cast. The cast is then heated and a sheet of plastic is put over it. Once the excess plastic has been trimmed, the retainer is ready to use.
Essix retainers have many advantages, including:
Removable
Can be easily cleaned
Transparent
Disadvantages associated with wearing an Essix retainer include:
Non-adjustable
Plastic may warp if exposed to heat
Can interfere with a person's speech
Caring for Your Essix Retainer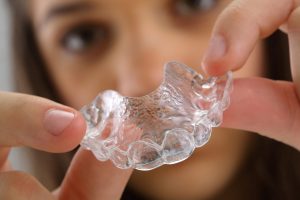 If a patient takes proper care of their Essix retainer, the retainer should be able to last them the full lengthof the retainer treatment. To care for your retainer, be sure to do the following:
Clean the retainer whenever you take it out by rinsing it in cold water
When you are not wearing the retainer, store it in a plastic case
Avoid brushing the retainer with toothpaste
After each meal, brush the retainer with a soft toothbrush and lukewarm water
Never put the retainer in hot water
Use special retainer cleaner to clean your retainer once every few months
While you're wearing your retainer, it is extremely important to maintain a steady and consistent oral health care routine. This includes flossing your teeth at least once a day and brushing your teeth twice a day. If you start to feel discomfort while wearing your retainer, it could mean that your teeth are moving out of place. This likely means that you are not wearing your retainer as often as you should be wearing it. You should always be sure to follow the instructions your orthodontist or dentist has given you so that your teeth stay in position and your smile remains the same.
What Are the Other Types of Retainers?
There are many different types of retainers that patients use. These include Hawley retainers, Zendura retainers, and bonded (fixed) retainers.
Hawley Retainers
Hawley retainers are the oldest form of retainers and are most commonly used for upper teeth. A Hawley retainer has a wire and clasp design which sticks to a thick plastic material that covers the roof or tongue in a person's mouth.
Zendura Retainer
Zendura retainers are made of special thermoformable material and are clear. They are extremely strong and durable and are generally considered the gold standard when it comes to quality.
Bonded (Fixed) Retainers
Bonded retainers are non-removable and are made of thin pieces of wire which are attached to the back of a patient's teeth. They can keep a person's teeth straight with very minimal effort. Because they are bonded to the back of a person's teeth, they are not visible.
Speak to an Oral Health Professional about Your Options
If you have braces, have recently had your braces removed, or have gone through surgery and require a retainer, speak to your orthodontist or dentist about your various retainer options. One of the options your dentist may recommend is an Essix retainer.
Essix retainers are clear and removable, making them less noticeable and very easy to clean. If you have concerns about the type of retainer you are or will be wearing, speak to an oral health professional to address your concerns and go over your options.
It is also extremely important to always remember to maintain a good oral health care routine to avoid any oral health problems down the road and to keep your smile beautiful. If you do not wear your retainer according to your dentist's or orthodontist's instructions, your teeth may revert back to their original positions. Be sure to follow the necessary instructions and visit your dentist or orthodontist if you experience any issues, pain, or discomfort in your teeth.
Relate Posts to Read:
Metal Retainers vs. Clear Retainers: Which Is Better?