Gap Between Teeth: Can It Be Closed Without the Use of Braces?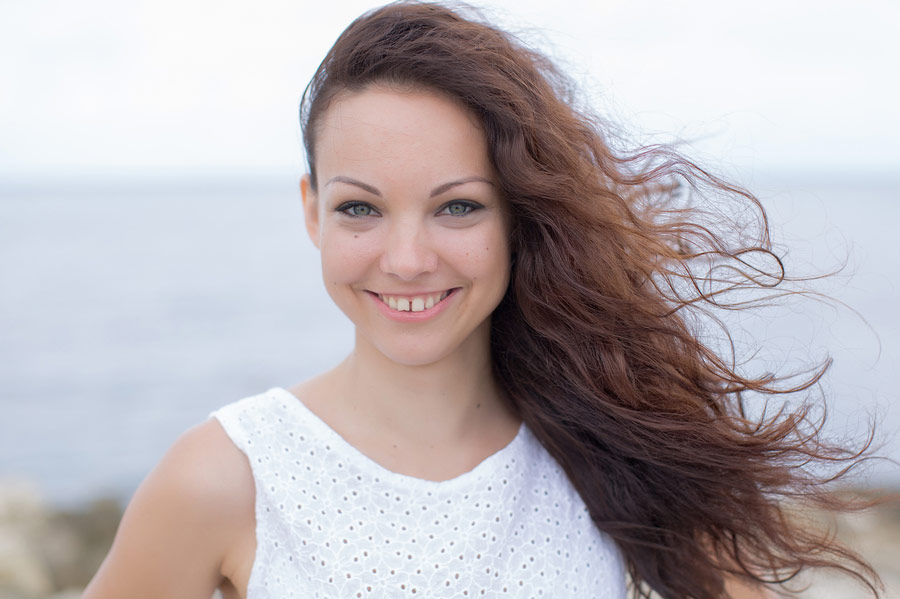 No one likes walking around with a gap between his or her teeth. Even those who were born with a natural gap sometimes struggle to accept their teeth as they are, but some people end up seeking out methods to close the gap.
Most people are conscious of the gaps between their teeth. For some, they do not like the way they look with the gaps,and for others, they hate the way it feels when food gets trapped. These tooth gaps can also become the perfect breeding ground for germs.
Get help with a gap between your teeth by using at home braces, read all about it in our article.
However, several solutions can be explored to close the gaps between your teeth. This article explores the multiple solutions you can use without the use of braces.
What Causes Teeth Gaps?
Considering you don't have any gaps as a result of missing a tooth or two, gaps can be onset for various reasons:
You have some teeth that are smaller than they should be
Your jaw is larger than the average size causing more spacing to exist between them
Both of the above scenarios apply to you
Different Teeth Gap Scenarios and Outcomes:
1. A gap exists between your front teeth and side teeth:
The most common teeth in the mouth are referred to as lateral incisors. These teeth are usually rectangular and skinny and can also be described as peg-shaped.
If your situation is similar to this, one way out is to revert your teeth to their original size to counterbalance the proportions of your smile. The best way to do this is by performing cosmetic bonding which is a non-invasive procedure,and it can be completed in as little as 30 minutes by a dentist. Some dentists may decide to straighten the teeth first with aligners before bonding,but that is up to him or her.
2. A gap exists between the canines on one side:
A good number of people walk around missing their canine tooth,so they makeup for that with a baby canine tooth present with gaps between. Should the adult canine tooth be located in a place that is hard to reach, the ideal solution to cure this is to have teeth bonding done to your baby tooth to make it look bigger.
Like the first scenario, the other teeth may need to be straightened first,but this needs to be done carefully to prevent the baby tooth from becoming loose because of its already tiny root.
3. A gap exists between the front teeth: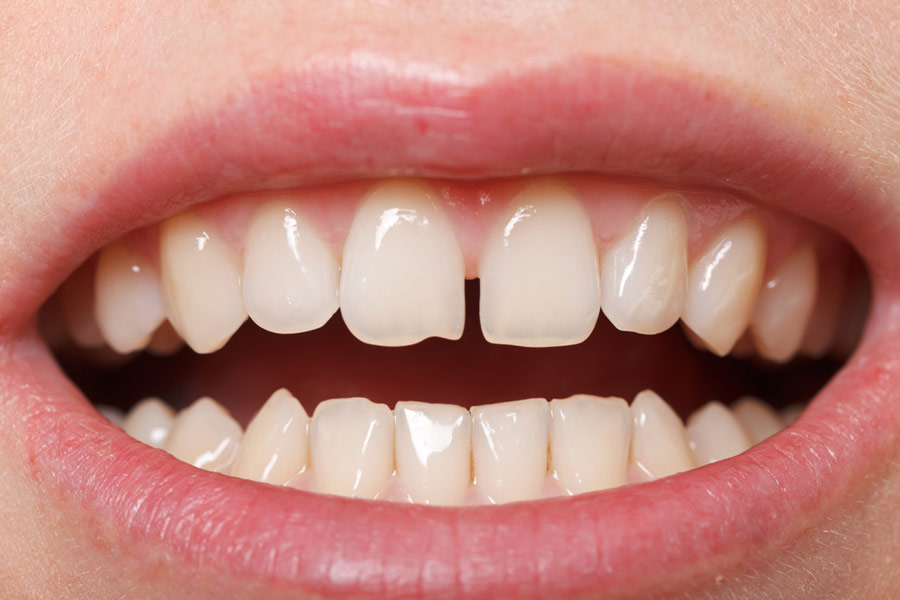 This is the most common scenario and it may exist for a lot of reasons. One of the reasons is the front two teeth are much smaller than normal. If this is the case, then the solution can be to bond the teeth to improve their size and move them closer together.
The gap could also exist because of a small piece of gum tissue between the teeth called a frenum – the frenum prevents the teeth from moving together,and it may need to be removed. Most of the time, aligners can help with moving the teeth together to close the space, and they can be held closed using retainers. Clear aligners can also close spaces by placing pressure on the teeth to keep them together.
4. Gaps exist all between your teeth:
This happens because most of your teeth are too small when compared to your jaw. A good idea would be to use aligners to move the teeth closer together but, in this situation, there are bigger gaps between the upper part of your teeth when compared to the lower half; this could mean some spaces will be left at the top or towards the back of your mouth.
An alternative would be to close the spaces with cosmetic bonding. However, if all the spaces are closed, and there are still larger spaces at the top, the lower part could make your front teeth go behind your lower teeth which is not good.
If none of the aforementioned scenarios applied to you and you still need a way to close the gaps without dealing with braces, here is a list of other alternative tools you can explore:
1. Dental Bonding:
Dental bonding is useful if you are looking for a fast way to deal with large gaps. It involves a tooth-colored resin being applied to your tooth and hardened using a special light. Within a few hours, your tooth will regain a normal look even if it was broken or chipped.
The material used to make dental bonding is stain resistant to an extent,but it is not as stain resistant as the material used for dental crowns.
2. Veneers and Crowns: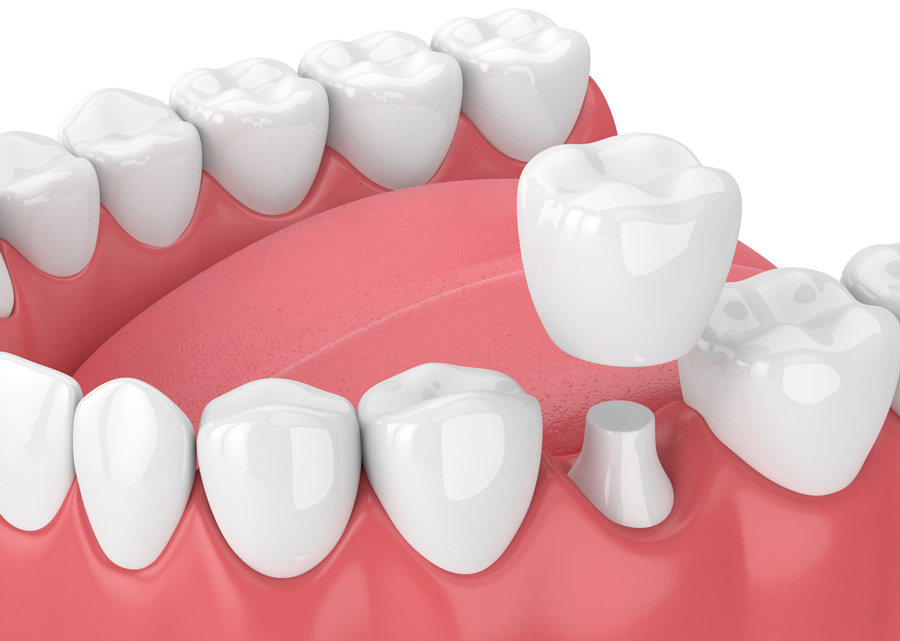 A porcelain veneer is a thin shell that can be attached to the front of your tooth. Before the dentist proceeds, he or she will remove a small portion of your tooth enamel before the porcelain veneer is attached. The dental crowns are designed to cover a good portion of your tooth.
Finally, dental crowns were designed to deal with any damage caused by decay or trauma.
3. Dentures:
Dentures are a removable replacement for the teeth,and they can be complete or partial in nature. People choose dentures when several teeth have been removed,and the overall health of their mouth and body has been called into question.
If you have small gaps, you can consider dentures to be removable implants.
4. Implants:
Dental implants can be removable, or they can be made as a set of fixed teeth that complement your natural teeth. If you have a foot-tooth wide gap, implants may be your best bet.
Your dentist will insert an artificial enamel tooth into your gum,and no one will be able to tell the difference.
Do Not Attempt to Use Bands to Close Your Gaps
An increasingly and worrying trend among DIYers is the use of elastic bands to close gaps between teeth. Trying to fix teeth gaps and close them with bands without the assistance and advice of a dentist can have potentially severe implications on your oral health. They can damage everything from your teeth, gums,  and bone. They can also make your teeth appear even more crooked and can put you at higher risk for tooth loss.
All gaps should be reported to your dentist so that they can help you come up with the appropriate plan to deal with the gaps.
Relate Posts to Read:
Tongue Thrusting: What to Do If Your Tongue Pushes Your Teeth Forward
Medically Fact-Checked & Written by Our Dental Editorial Team
You can read more about our editorial guidelines by clicking this link and learn more about the Emergency Dentists USA editorial team here.