Inlay vs. Onlay: Which Is Right for You?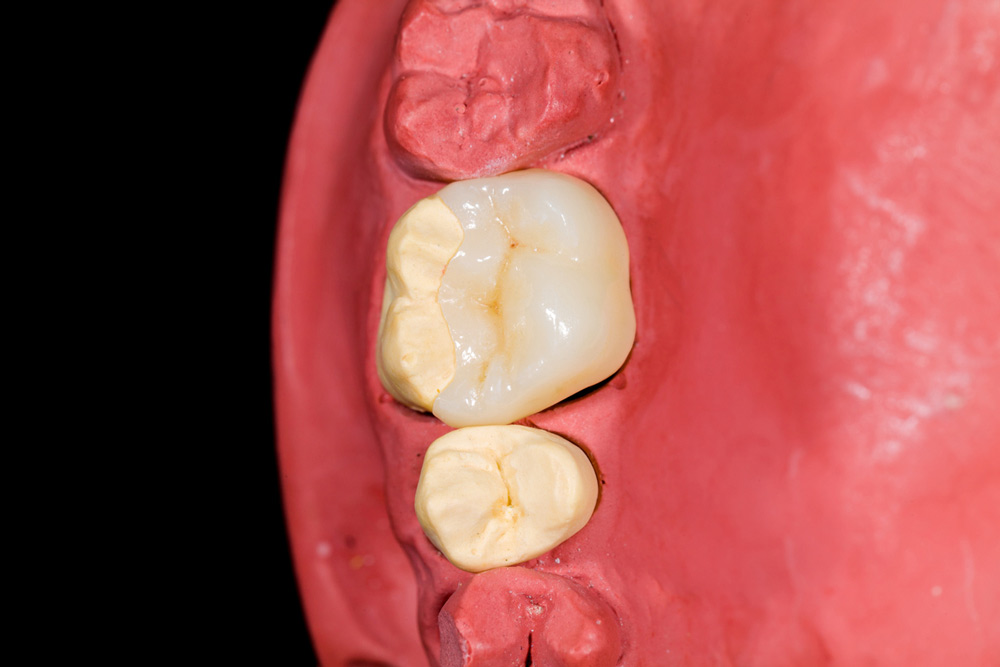 When you visit the dentist and hear the dreaded words "tooth decay," panic well and truly sets in. There are several stages of tooth decay and a wide variety of treatments and options that stops it and prevents it from getting worse. Nowadays, more people are turning to dental inlays and onlays, but what exactly are inlays and onlays and which one is right for you?
What Is an Inlay?

An inlay is a pre-molded dental filling that fits into the exact shape of the missing area of a tooth and is mostly used for tooth decay. A local anesthetic will likely be used for this procedure to prevent any pain as drilling will be required. The dentist will need to remove the tooth decay before the inlay can be inserted. An inlay is a restorative treatment that repairs the damage of decay or trauma that has been done to the tooth. The area will first need an impression so that the inlay can be made at the laboratory. Inlays are usually made from porcelain like that of veneers, though sometimes a tooth-colored composite resin material. Compared to regular tooth fillings of composite or amalgam, inlays are much more durable.
What Is an Onlay?

When an onlay is recommended its usually because the tooth has more extensive damage from trauma or tooth decay. In most cases, the cusp of the tooth or the biting surface will be damaged. An onlay is another form of pre-molded filling but one that covers the tooth rather than one that slots inside. Getting an onlay will first require an appointment to remove the decayed area where you will again have a local anesthetic injection. After the dental professional has cleaned out the cavity, an impression will be taken, and a temporary dental onlay will be placed. The impression will be sent to a lab where the customized onlay will be made. A follow-up appointment will be needed to remove the temporary and fit the permanent onlay.
Reasons for a Regular Composite Filling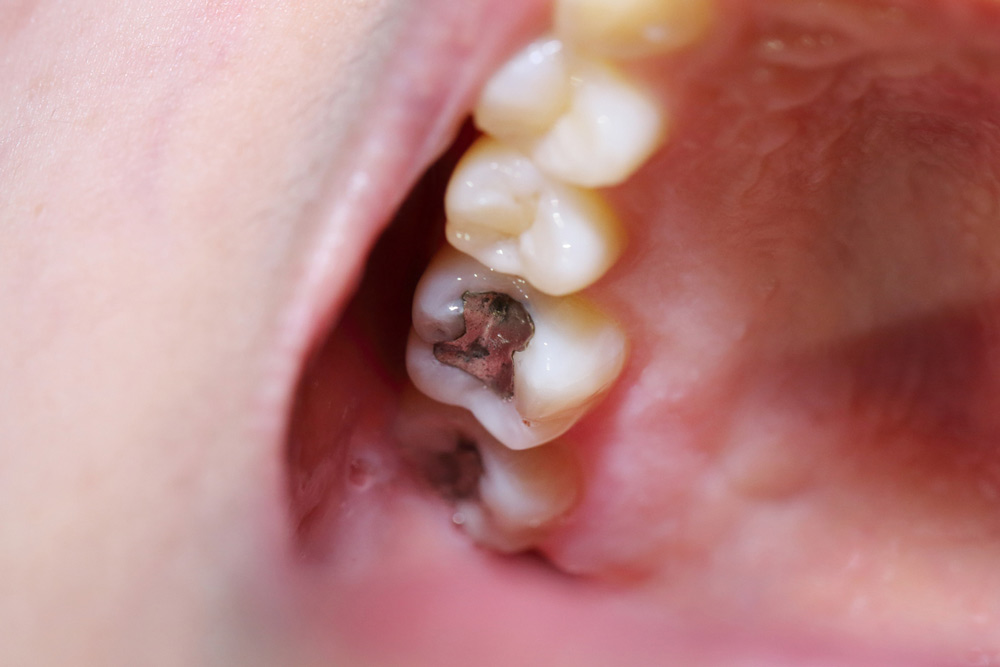 Composite fillings are really common in fact a majority of the population have had one at some point. It's a quick procedure that is completed in one visit. After the decay has been removed, the dentist fills the hole with a composite material preventing the spread of decay and restoring the tooth. Regular composite fillings are only used for a small amount of damage and will not have the desired effect on larger amounts of tooth decay.
When Inlay and Onlay Is Used

If damage or tooth decay is too severe for a regular composite filling the next option will likely be an inlay. Because an inlay is molded to the necessary shape in a dental laboratory, it will fit within the groves of the biting surface similar to that of a regular composite filling. An inlay can efficiently cover more area than a composite filling. The next stage would be an onlay. Both dental inlays and onlays are strong restorations and work in the same way. The difference being an onlay is used when the is more damage than an inlay can cope with but not enough that a dental crown is needed.
Benefits of Inlays and Onlays

One of the most desirable features of inlays and onlays is that it is incredibly natural looking. The natural part of the tooth will be preserved as much as possible and the perfectly fitted inlay or onlay will cover the damaged area without so much as a hint that it isn't part of the natural tooth. Certain cavities are hard to reach and this will vary from person to person as the groves in everyone's teeth are different. Inlays and onlays are the ideal choices for cavities that are between the teeth. Once the permanent inlay or onlay has been fitted, you won't be able to tell the difference as it is very strong. There shouldn't be any issues with chewing and no damage should occur from eating. In fact, inlays and onlays can actually strengthen the tooth by up to 75% meaning the tooth will be stronger than it was before. Having an overlay or inlay will not only prevent the tooth from getting stained but it will also create a tight seal stopping bacteria from getting to the tooth and causing more decay.
When a Crown Might Be Needed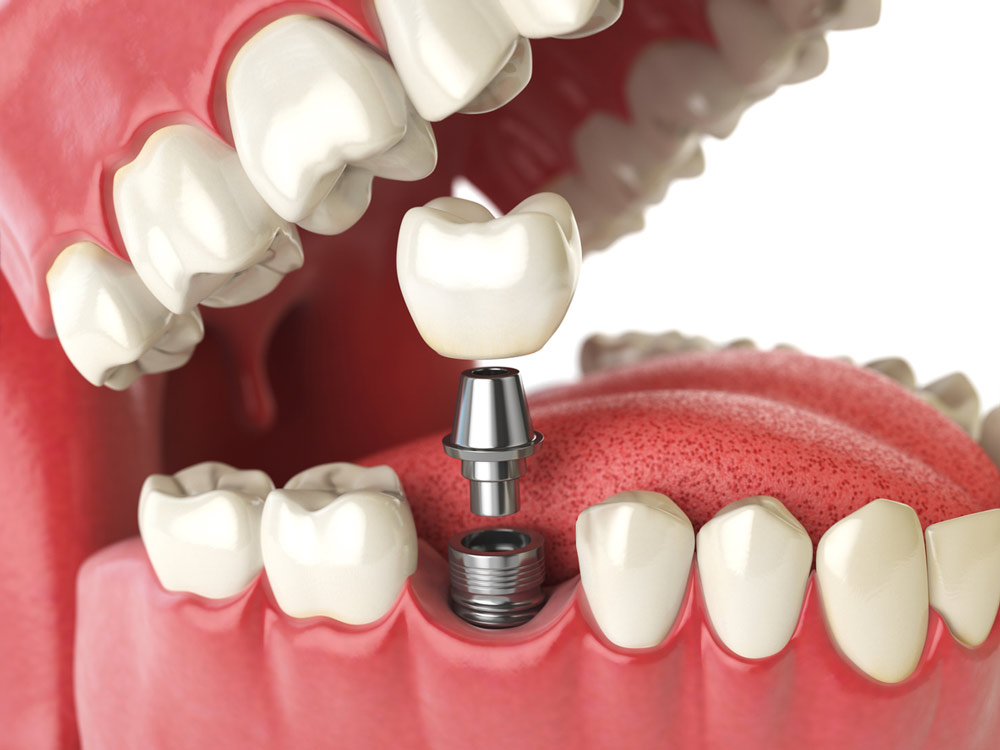 Crowns are typically used when a tooth has severe decay or has been badly damaged. There are several types of materials that are used for crowns, but the most important thing is understanding why you need it. When several cusps of the tooth have broken off or have extensive decay, then a dental crown is probably the best option. The procedure still works in a similar way as having an inlay or onlay, however, removing the damage is the tricky part. Because the likely cause for the dental crown is decay, it will all need to be removed before the crown can be fitted. Unlike an inlay or onlay, a dental crown fits over a relatively small amount of tooth that remains and is secured to it just above the gum line. None of the bite surface will be the actual tooth. Instead, it will all be the dental crown. It sounds a lot scarier than it is because again, after a short while you will soon forget that it is a crown. It will look the same as the rest of your teeth and will also function in the same way. If the damage extends too far down the tooth, then the only option may be removing it and having a false one inserted.
Once you have an inlay or onlay, they are maintained in the same way as the rest of the teeth. Brushing at least twice a day as well as regular flossing. They don't need any special treatment and before long you will forget they are even there. For more information about whether you need an inlay or an onlay, speak with your dental professional and they will advise you on the best suitable option.
Relate Posts to Read:
What Are Teeth Covers and How Do They Work?