Helping Thousands of People Each Year Find Dental Services
Emergency dental surgery, cavities, general dental care.
Find immediate help, no insurance required.
Get relief from chipped, cracked or lost teeth, abscesses or toothaches.
Oral Surgeon Indianapolis – Find Oral Surgery Clinics
Do you know of an oral surgeon in Indianapolis, IN who can attend to you in the case of an emergency? Well, you need to because the faster you get treated the faster you will heal and continue with your life. Dental emergencies usually get worse with each second of delayed response. That is because the mouth is one of the most important organs and the body will usually attempt to start healing almost immediately. That means if the dentist does not correct any deformation, the mouth will heal and take a deformed shape.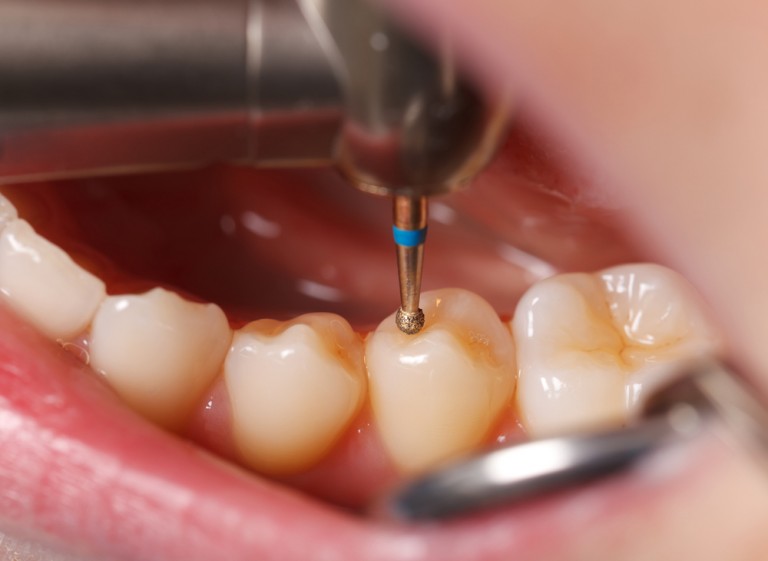 Who is an Oral Surgeon?
An oral surgeon is someone who treats different of injuries, defects, and diseases around the mouth, face, neck, and jaw that in one way or another, affect how you eat, drink, or chew. Some of the common services that you will get from an oral surgeon Indianapolis, IN include extracting wisdom teeth, dental reconstructions, and sometimes placing of dental implants after corrective oral surgery. In this dental oral surgery in Indianapolis, IN review, we are going to look at the top three oral surgeons in Indianapolis.
There are also walk in dentistry clinics available in Indianapolis.
---
Indianapolis Oral Surgery & Dental Implant Center
Dentist: Lawrence G. Falender, DDS
Address: 1320 N. Post Rd, Indianapolis, IN 4621
Website: indianapolisoralsurgery.com
Phone Number: (317) 900-4569
Description:
They specialize in oral surgery and are ready to help you get a permanent set of teeth. If you have a gum disease or missing teeth, if you need some of your wisdom teeth removed or want to be free of dentures, they can help you. If you have any pressing dental issues and you need a second opinion what to do about your teeth, they are still the right people to call. They also offer laser surgery, bone grafting among other dental care services. They are open from Monday to Friday, and they can answer any questions related to their dental clinic over the phone. They accept most forms of payments such as cash, credits cards, and most insurance covers. If you are in doubt they, you can give them a call, and they can help you find a payment option that works with your budget.
Office hours:
Monday 8 am to 5 pm
Tuesday 8 am to 5 pm
Wednesday 8 am to 1 pm
Thursday 8 am to 5 pm
Friday 8 am to 3 pm
Saturday – Closed
Sunday – Closed
---
Dr. Grayson
Dentist: Dr. Grayson
Address: 5965 Woodmill Dr, Fishers, IN 46038
Website: oralsurgeonindianapolis.com
Phone Number: (317) 662-0090
Description:
Dr. Grayson has been offering dental surgery in Indianapolis, IN for over 40 years and offers. Some of his dental surgery services include Oral Surgery, Cosmetic Dentistry, Wisdom Teeth Extractions, Dental crowns, and Tooth Extractions. They are open for five days a week, and you can book an appointment with them to make your visit go smoothly. You will not have to wait for in a queue if you make an appointment for your oral surgery visit in Indianapolis, IN. Dr. Grayson makes use of the latest technology to ensure that you heal faster and that the oral surgeries do not take much of your time. If you need a second opinion or just want him to look at you and suggest an improvement. He will be glad to give you an informed opinion and save you a lot of money. He is among the best oral surgeons in Indianapolis, IN. This clinic accepts cash, credit cards, insurance and if you have banker's checks.
Office hours:
Monday 8 am to 5 pm
Tuesday 8 am to 5 pm
Wednesday 9 am to 6 pm
Thursday 9 am to 3 pm
Friday 8:30 am to 5:30 pm
Saturday – Closed
Sunday – Closed
---
Geist Oral & Facial Surgery
Dentist: Dr. Christopher Burns
Address: 8170 Oaklandon Road, Suite B, Indianapolis, IN 46236
Website: www.gofsindy.com
Phone Number: (866) 823-4260
Description:
Dr. Burns is a respected oral surgeon in Indianapolis, IN. He offers a wide range of dental services using the best dental surgery equipment available for dentists. Some of his oral surgery services include facial liposuction, computer guided implant placement, BMP, Sleep Apnea, facial implants, wisdom teeth, and dental implants. His other features include mini dental implants, cone beam radiology, bone grafting and ridge expansion. He uses x-rays and other visual examination tools to get a full picture of your dental injuries. He then decides on the best course of action to take and informs you as well. This clinic accepts most forms of payment such as credit cards, cash, credit cards, and you can also request to pay with personal checks once you register for their general dentistry services. They are open for five days a week, but Dr. Burns is available in case of an emergency. They are therefore very reliable, and you can rest knowing that if you need them, they will be there to give you a dental surgery emergency treatment in Indianapolis, IN.
Office hours:
Monday 8 am to 5 pm
Tuesday 8 am to 5 pm
Wednesday 8 am to 5 pm
Thursday 8 am to 2 pm
Friday 8 am to 5 pm
Saturday – Emergencies Only
Sunday – Emergencies Only
---
In this review, we looked at the top oral surgeons Indianapolis, IN. They each have their strengths, and you will find that they all offer excellent services. You may choose them based on your proximity to them or if they allow a payment option that suits your budget. Some offer an emergency service that comes in handy in case you need an emergency oral surgery during a weekend or at night. It is, therefore, important to have at least two different oral surgery dentists who can respond to an emergency call. That way you can guarantee your family the best dental care service as a budget fee. Remember, oral dentists just like other health services providers give a discount to their loyal customers. Always remember to give your dentist a call first if you have an emergency before you head to their clinic, they will be able to assist you better that way.
Medically Fact-Checked & Written by Our Dental Editorial Team
You can read more about our editorial guidelines by clicking this link and learn more about the Emergency Dentists USA editorial team here.