How Long Does it Take to Become a Dentist- Your Simple Guide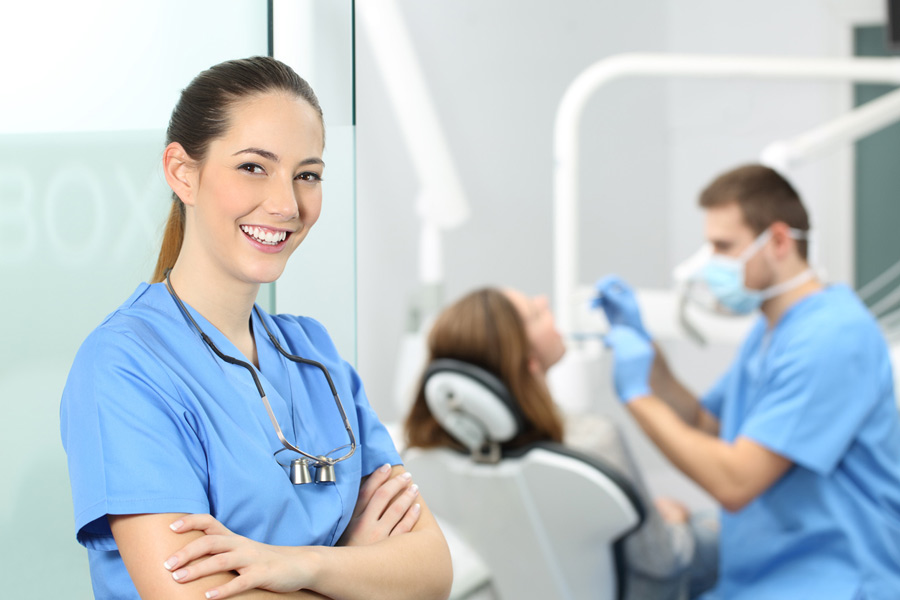 Have you ever wanted to have your own practice or maybe get employed by a respectable hospital? Dentistry is one of the most respected professions on this planet. People go to dentists to take care of their oral health. However before opting a job as a dentist make sure to check your health from Health Estimates. Dentists are also capable of doing a lot more than just filling cavities and removing plaque from the teeth of their patients.
Dentists also:
Take care of the patient's gums
Look after neck and jaw issues
Care for the nerves in the neck and head
In addition to all this, dentists look after your teeth and salivary glands. A fully specialized dentist will also perform various kinds of surgeries to remove or repair teeth, design and fit you with dental appliances such as dentures or implants in addition to taking x-rays, writing prescriptions and applying anesthetics where necessary.
What Does it Take to Become a Dentist?
To become a certified dentist, it will require you to go through certain steps and undertake specific courses/training before you can be licensed to practice. The more specialized you want to be, the more training you will require. Here are the four necessary steps you will need to take to become a dentist:
Earn a Bachelor's Degree
This is the very first and most essential step towards becoming a dentist. You will need to earn a bachelor's degree in any of the natural sciences such as biology, chemistry, and so on. This part often takes four years although there are dental schools that allow students who have completed a 3-year pre-dental program to join. Once you have your bachelor's degree, you are eligible to sit for the official Dental Admission Test (DAT) which is the second step toward becoming a dentist.
Take the Dental Admission Test
Before you apply to dental school, you must sit for and pass the DAT. This exam is typically taken during your junior year of college and is administered by the American Dental Association. It consists of four multiple-choice tests that cover natural sciences, quantitative reasoning, reading comprehension,and perceptual ability.
Earn your DDS (Doctor of Dental Surgery) or Your DDM (Doctor of Dental Medicine) Degree
Although there are two types of degrees in dental school, both of them are recognized by state licensing boards across the nation. These degrees typically take 3-4 years to complete depending on the path you choose and often cover basic oral sciences such as oral anatomy, physiology, pathology, histology within the first two years. After that, you will become a bit more specific depending on the course you choose.
If you have the grit and willpower for it, you could go for a combined program that offers a combination of either the DDM or DDS and an advanced degree such as an MBA or a Ph.D. How long the program you choose will be will depend on that program, however, suffice it to say that combining these programs somewhat streamlines the process and makes it much shorter as opposed to taking both degree courses consecutively.
Pass National as well as State Licensing Exams
Even after you have attained your degree from dental school, you will still need to pass national as well as state licensing exams to practice. These exams typically come in two parts:
A written exam that is administered by the American Dental Association's Joint Commission for National Dental Examinations
A practical exam that is administered by the state in which you want to practice or the agency in which you are enrolled
Throughout these programs, dental students complete clinical rotations and clerk ships that allow them to observe already certified and practicing dentists at work with real patients; this allows them to put all they have learned into practice.
These are the basics of becoming a dentist. The entire process will typically take you about eight years to complete with all these steps although some dental schools offer combined degree programs that could see you spending fewer years (seven years) in school if you can contend with the condensed learning.
What About Post-Doctoral Training?
Like almost every other field, dentistry has different sections such as pediatric dentistry and orthodontics in which one can specialize. To specialize in any of these sections, you have to undergo post-doctoral training; this typically calls for another 2-4 years of schooling and training depending on the specialty you choose.
After that, you may have to opt for a 2-year residency at a training hospital. Once you are done with your residency, you will then have to pass a specialty exam in your chosen field.
Why Would You Want to Become a Dentist?
With almost a decade in school (we all know how expensive tuition can be) you might be asking yourself why you would want to become a dentist as opposed to choosing something that will only take you two years of training to get licensed. Well, apart from that whole "wanting to help people" thing, there are other practical reasons why you would want to become a dentist. These include:
An excellent earning potential:this is always an excellent Dentists earn a median salary of about $166,810 per year
Expected growth in the industry:people are becoming more and more aware of how important their dental health is,and as such, there is a looming dental crisis and the country, as well as the world will need more dentists. As things stand now, it is estimated that about 9,500 dentists are needed each year to meet the growing demand for dental services;this increases your earning potential as well.
You can be your own boss:with your own dental practice, you can make your own schedule and find a perfect work-life balance while earning a comfortable if not lavish income.
You can choose your field:there are a wide variety of fields from which you can choose meaning that you can go with what challenges and excites you the most.
Although it might take you a while to get trained and certified as a dentist, the rewards are worth the effort and struggle. Plus, you will be providing a vital service that helps to improve the quality of people's lives.
Medically Fact-Checked & Written by Our Dental Editorial Team
You can read more about our editorial guidelines by clicking this link and learn more about the Emergency Dentists USA editorial team here.