What Do Conscious Sedation Dentists Do?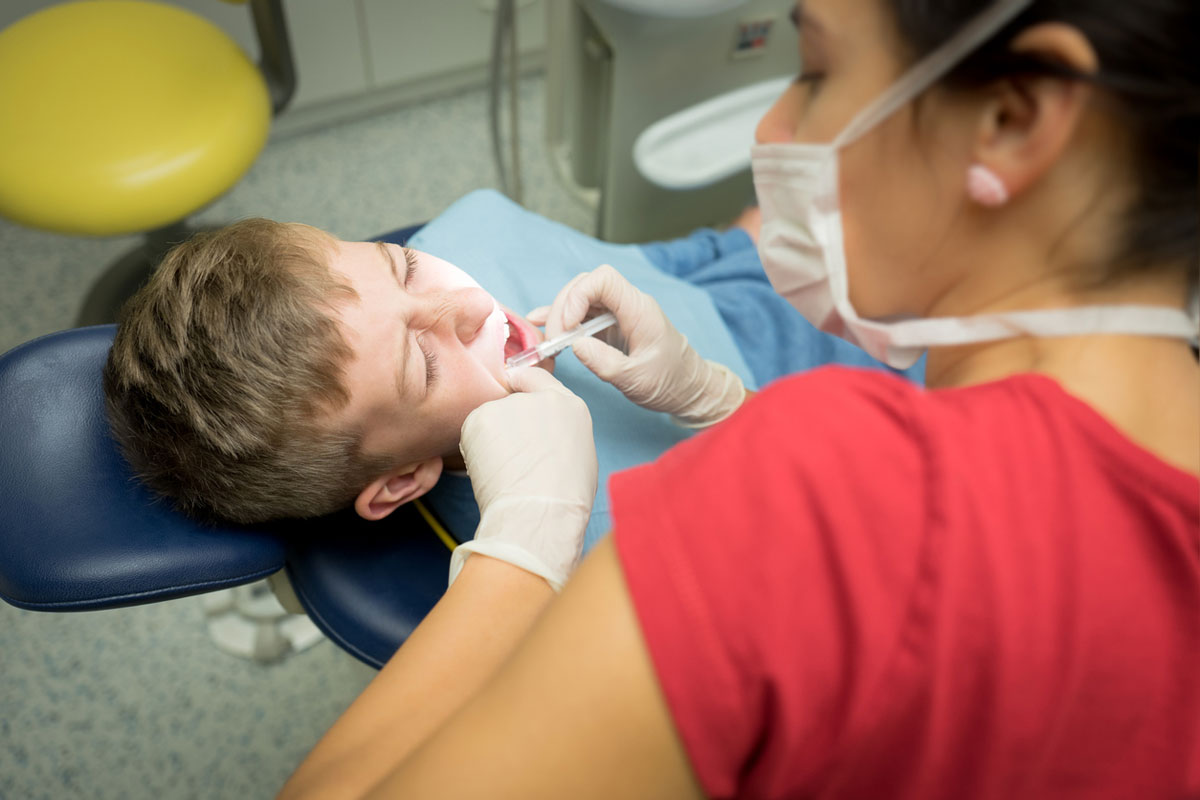 Conscious sedation is a type of procedural sedation dentistry that is administered to a patient prior to a dental procedure. This is done to help a patient relax, particularly if they are feeling anxious or nervous about the procedure. When a person goes through conscious sedation, they are awake and responsive during the entire dental procedure but do not feel any pain. This makes the procedure more comfortable for patients and puts them at ease.
Conscious sedation is also referred to as sleep dentistry, although most patients remain awake during their dental procedures. Conscious sedation differs from the various other forms of other dental care sedation options (including many that use a general anesthesia). Unlike moderate or deep sedation, conscious sedation is typically administered orally through the use of certain medication. These medications are usually taken within a few hours before the actual dental procedure and do not put a patient to sleep. Although a patient is not put to sleep during conscious sedation, they cannot drive to their appointment and may feel slightly drowsy during the procedure, although they are fully responsive and able to communicate with the dentist during the entirety of the procedure. The patient typically experiences a feeling of calm relaxation during conscious sedation. This is because of the drugs administered during conscious sedation target the part of a person's brain which produces fear and anxiety, making it a great option for people who fear going to the dentist. One of the great things about conscious sedation is that you are not put to sleep. You also do not experience the after effects of deep sedation techniques like anesthesia.
What Are the Different Types of Dental Sedation?
There are several different types of dental sedation options which are offered by dentists, ranging from light to moderate. Light sedation includes oral sedation in the form of medication while moderate and deep sedation put patients in a more unresponsive state.
Light Sedation
Light sedation allows patients to relax while they are fully awake and alert. When a person goes through light sedation, they are only minimally sedated.
Moderate Sedation
Patients remain conscious during a procedure where they have been put through moderate sedation, but typically do not remember the procedure. After this type of procedure, a patient will be able to speak but may be confused and groggy. Patients may fall asleep when put under moderate sedation but wake up fairly easily.
Deep Sedation
Deep sedation is not considered conscious sedation, as patients are usually completely unconscious while a dentist performs a procedure. A patient will not regain consciousness during deep sedation until the drug has worn off or is reversed by the dentist, and recovery takes longer from the effects.
How Does Sedation Work?
There are many different ways your dentist can administer sedation, including:
Inhalation Sedation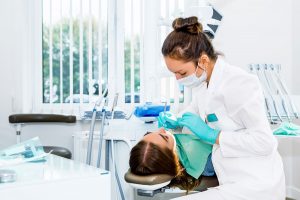 Inhalation sedation, usually done in the form of nitrous oxide or laughing gas, is considered light dental sedation. When nitrous oxide is administered, it is administered through a mask which is placed over a person's nose. When a person inhales the gas, they begin to experience a feeling of euphoria. Once the procedure is completed, it wears off almost immediately.
Oral Sedation
Oral sedation typically produces light to moderate sedation, although it depends on how strong the prescription is. It is typically done in the form of a pill and is taken approximately one hour before a procedure is to start. Patients can still usually communicate with their dentists but may feel drowsy or sleepy. Recovery time is slightly longer for oral sedation.
IV Sedation
IV sedation is usually considered moderate sedation and generally has a longer recovery time. These types of sedatives are given through IV, which means the effects are felt very quickly.
General Anesthesia
A patient is completely unconscious and cannot be awakened until the effects of an anesthetic wear off or are reversed with medication from the dentist.
What Is Conscious Sedation?
Oral sedation is the most common form of conscious sedation and is also often referred to as pill sedation. It is used to calm patients down for dental procedures and is usually taken in the hours before an appointment. These types of oral sedatives include things like benzodiazepines (Valium, Xanax, etc.), which help eliminate fear and anxiety in the brain, putting a patient in a relaxed mood during a procedure.
Oral sedation is easy to administer and helps someone stay relaxed. It doesn't involve the use of needles and the strong dosage also allows patients to ensure that they do not have much memory of the procedure. This is a great option for patients who experience dental fear. The sedatives are all FDA regulated and a patient remains awake during the whole procedure.
Some disadvantages of oral sedation include that it doesn't kick in right away. In addition to this, a person's sedation level cannot be easily changed which means it takes time to increase a dosage.
The types of drugs used for conscious sedation include diazepam, triazolam, zaleplon, lorazepam, and hydroxyzine and more.
How Do I Know If Conscious Sedation Is a Good Option for Me?
If you have a phobia of going to the dentist or experience extreme fear or anxiety about dental appointments, conscious sedation may be a good choice for you. It may also be a good choice if you have generalized anxiety, belonephobia (fear of needles and other sharp instruments) past dental trauma, or more. The medication administered during the procedure will also help reduce the memory of the treatment.
Conscious sedation dentistry is a great option for patients who experience stress or anxiety when going to the dentist. It helps them relax during cleanings and other dental procedures and can make the experience a comfortable one while allowing them to stay awake and eliminating the after effects of deep sedation.
Conscious sedation will help reduce the memory of a dental procedure and also take away all the anxiety and stress associated with it. If you are interested in conscious sedation, speak to your dentist today to go over your options and see what might work best for you.