How Long Does it Take to Become an Orthodontist?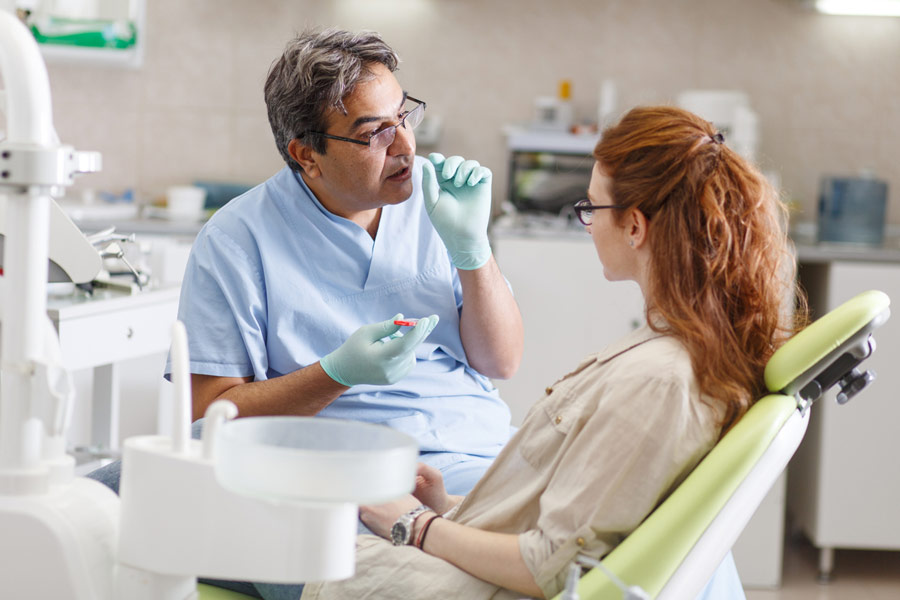 Across the world, there are millions of people suffering from one oral issue or another. From improper bites to jaw disorders, these people require the help of a dentist who was trained specifically to deal with these issues.
General oral health personnel are known as dentists while a specialist doctor dealing in oral issues is referred to as an orthodontist.
But who is an orthodontist and what is needed to become one?
What is an Orthodontist?
Orthodontics is a dental specialty that deals with the diagnosis, treatment, prevention, and correction of malpositioned teeth and jaws. Orthodontists are dental school graduates that have completes college, dental school, and orthodontic school. They are also required to complete a residency program for two to three years following orthodontic school.
An orthodontist can effectively treat conditions like teeth that are too crowded or far apart, teeth that stick out and are misaligned, and mismatched jaws. They can treat both existing problems, and future problems that may pop up and they are also capable of treating all types of people including children.
They can create a customized plan for your treatment, so you are sure to get personalized service. Orthodontists use x-rays, photos,  in-person exams and consultations, and molds to help determine the best course of treatment for your specific dental problems.
The Duties and Responsibilities of an Orthodontist
A typical work day for an orthodontist involves meeting with patients to diagnose teeth and jaw problems and abnormalities. After assessing the patient, they then begin to come up with a personalized treatment plan for the patient, and they prepare diagnostic records.
In addition to these duties, the orthodontist will also adjust dental appliances, analyze patient data to align the data with the patient's treatment goals, and diagnose other dental conditions.
An orthodontist should also possess key skills like good written and verbal communication skills. They must also be detail oriented, organized, and interested in the well being and health of their patients.
Steps to Becoming an Orthodontist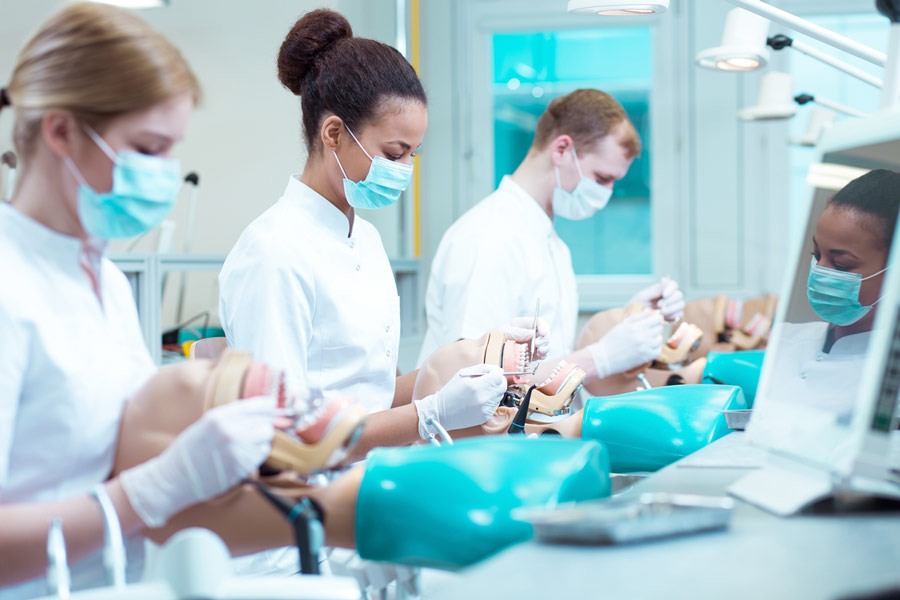 The journey to becoming an orthodontist involves many classes and additional education. If you are looking to start the journey, the first point of call would be getting accepted to a university. Once there, you will be required to earn your bachelor's degree. Once you have earned this degree, you can then begin to take the steps toward taking your Dental Acceptance Test. Once you pass the test, you can then begin to apply and get accepted into dental school.
Upon graduation, you then get to specialize for three years before you can apply for a state license. To obtain your state license to practice, you must first pass the required examination.
How Long Does it Take to Become an Orthodontist?
It can take up to ten years to become an orthodontist. When you break down the amount of school it takes, you will find that the four years for the degree, the four years at dental school, and the additional two years in a residency program will make up this time. You must be dedicated and willing to learn if you want to become an orthodontist.
Education Requirements
While it is not required that you complete a specific major while in school considering it is a career rooted in science, a background in the science field can come in handy.
Application to dental school is very competitive, so it is important that prospects make sure that they are earning stellar grades in school prior to applying to dental school. It is also important to score highly on the Dental Acceptance test (DAT) which is the test you must take before you can send in your application for the dental school of your choice. Also, applicants require letters of recommendation to aid their application.
If accepted to dental school, students immediately begin a 4-year course of study aimed in which they will learn all they need to know about the field of dentistry through classes and hands-on experience.
After completing the program, those who want to be orthodontists will have to complete at least two more years in some kind of residency program. Most of these programs place a focus on getting practical, hands-on experience when it comes to clinical care.
Graduates can apply for a state license and begin practicing as soon as they are licensed.
Certification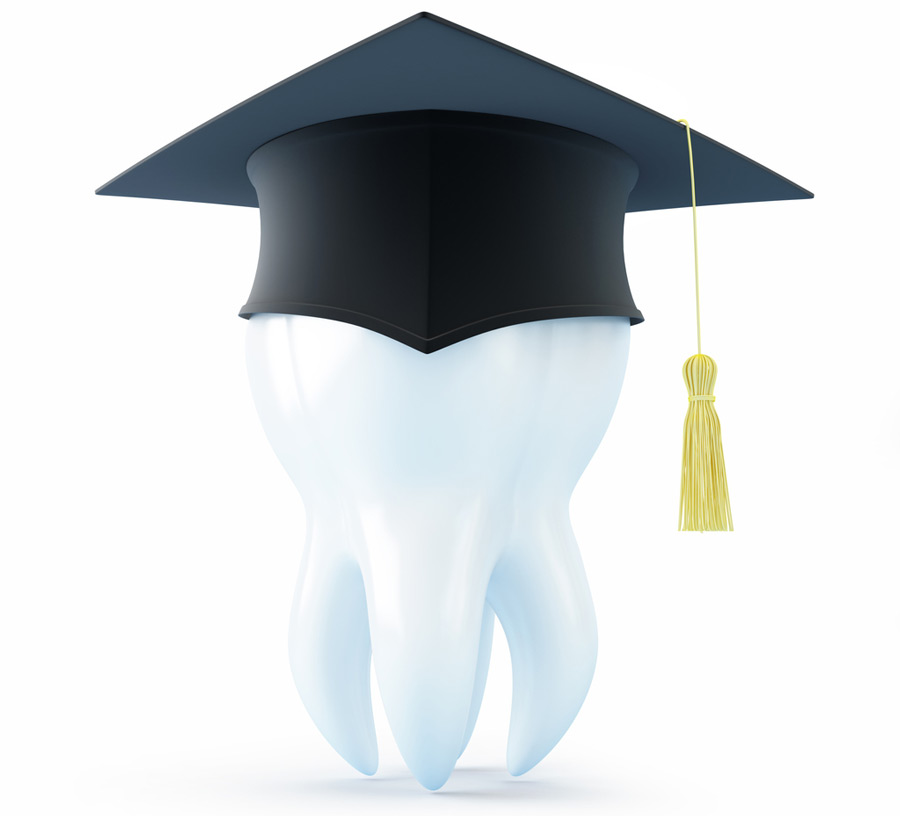 An orthodontist becomes certified by the American Board of Orthodontics. Getting this certification involves written and practical tests. And upon passing, an orthodontist becomes a Board Certified Orthodontist.
Licensing
All states in the country require orthodontists are licensed. In addition to their license as a dentist, they must also pursue and get a separate orthodontist license. Procuring the dental license requires the passing of an exam, but those who wish to become orthodontist would be expected to complete more schooling and another exam. Requirements vary by state, so it is important to check the licensing laws where you wish to practice.
Future of the Dental Industry
Currently, the employment projections for everyone in the dental industry is expected to grow by at least 16 percent between the years 2012 and 2022. This rapid growth is due, in most part, to the following:
As the baby boomer generation grows older, their need for dental procedures will increase as they age
New healthcare legislation will start to cover new people who previously did not have comprehensive health insurance; this would mean more patients seeking out dental help for the first time
More people will be interested in cosmetic dentistry in the coming years bringing more people to the field
Average Income of an Orthodontist
As an orthodontist, you can expect your income to vary with the years of experience you have under your belt, your geographic place of work, and your employer. At the moment, income projections for the field are sparse, but they all point to a lucrative career.
One projection speaks to entry-level orthodontist salary to make between $70,000 to $228,000 annually with the median starting salary around $154,000. The national median salary is $208,000 making It a very lucrative career.
Prospective orthodontists should consider starting their practice in lucrative states like North Carolina, Texas or Alabama to increase your earning potential.
Relate Posts to Read:
88 Verified Dental Related Scholarships To Pay For College!
Medically Fact-Checked & Written by Our Dental Editorial Team
You can read more about our editorial guidelines by clicking this link and learn more about the Emergency Dentists USA editorial team here.