Throbbing Tooth: What it Is and What You Can Do
If you have ever experienced a throbbing toothache, you know exactly how severe it can be. In fact, toothaches are the worst, and they can put you out of business for a few days at a time if they get bad enough. A severe, throbbing toothache can affect the way you eat, sleep, talk, or perform daily activities, and can lead to other issues like headaches and muscle cramps. If you wake up and find that your tooth is throbbing, there's probably a reason, and there are also a few things you can do to help make your toothache more manageable while it lasts. In the event that you must see a dentist for your toothache, you may be able to manage the pain in the meantime. 
Possible Causes of a Tooth
A throbbing tooth or severe toothache can be caused by a variety of dental problems. Some of these problems include: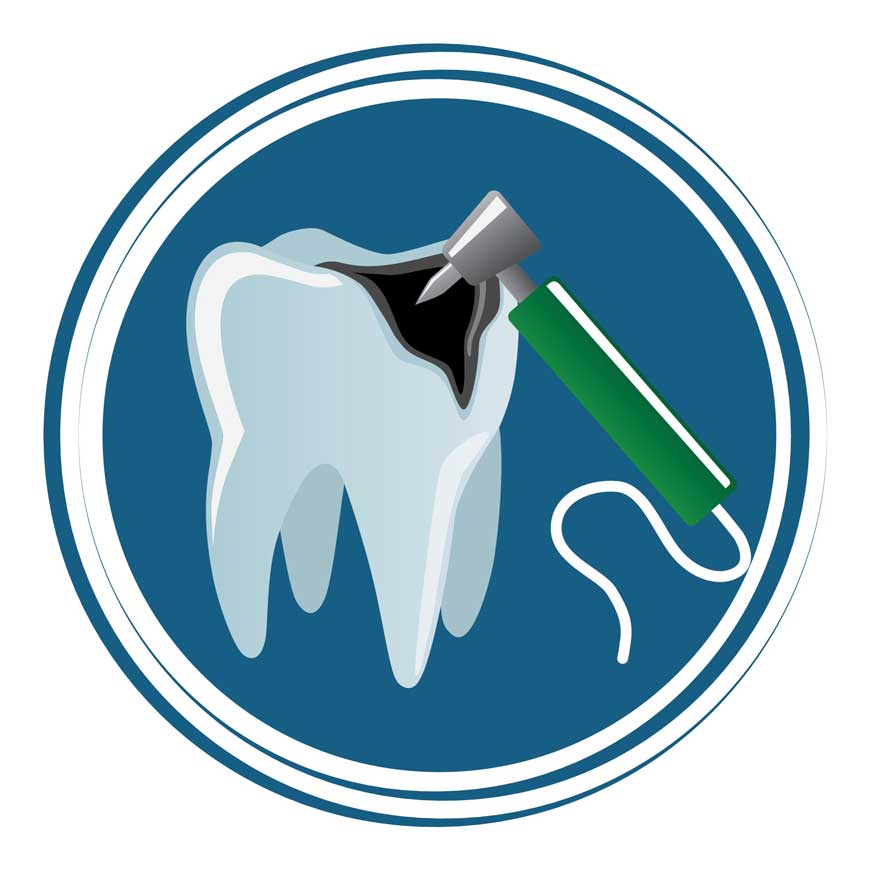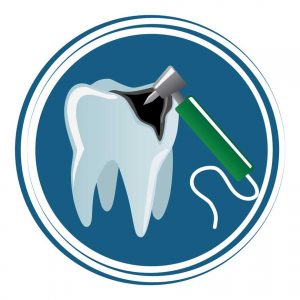 Tooth decay or cavities
An abscessed tooth or gums
An infected root canal
Gum disease
Overuse of gums, like repetitive gum chewing
Loose teeth
Misalignment of the teeth or jaw
Irreversible pulpitis
The movement of wisdom teeth
A sinus infection
If you know that you already have untreated cavities in the affected tooth, there is a good chance you are experiencing an infected tooth abscess, which fills with pus and creates pressure and throbbing tooth pain in the area.
When to See a Dentist for Your Throbbing Tooth
For a mild toothache, you may not need to seek help from your dentist. However, if the toothache is moderate to severe, you may want to make an appointment to have it looked at. Some signs that you may need to seek help from your dentist include:
Your toothache lasts consistently for more than three days.
Your pain is severe, to the point that it is debilitating
A toothache is paired with a fever or earache or it hurts to open your mouth wide
You have excessive bleeding from the gums
The tooth is a permanent tooth and feels loose
When you see a dentist for a throbbing tooth, they will likely do a full exam, which can include an inspection of the gums, teeth, and inside of your mouth, an inspection of your sinuses for inflammation and infection, an inspection of your tongue and throat for abnormalities and swelling, checking your lymph nodes for excessive swelling or x-rays to help determine the cause of the throbbing tooth. Once the problem is identified, your dentist will be able to suggest the right treatment options and medications.
Home Remedies and Over-the-Counter Medications to Relieve Tooth Pain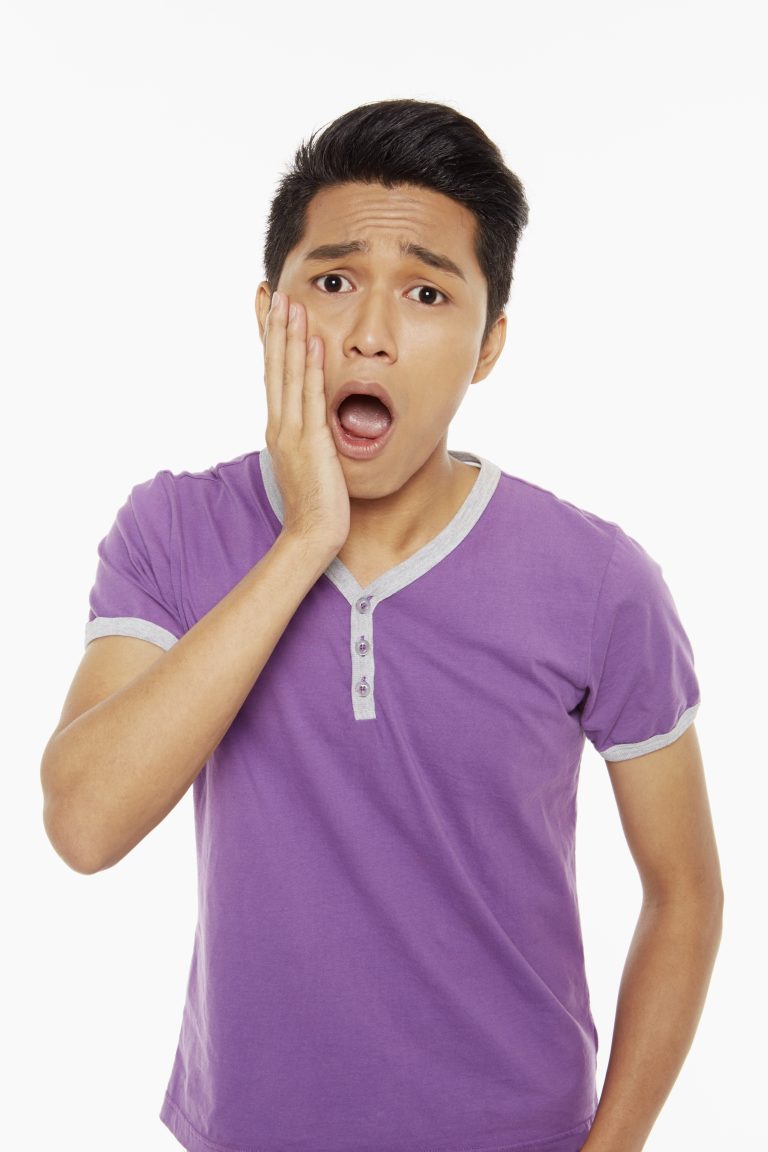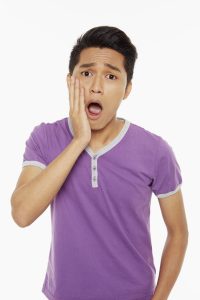 There are several ways you can try to manage your pain at home for a mild toothache. These remedies may also help you manage pain to a point while you are waiting to see a dentist about your moderate to severe toothache.
Prepare a salt water rinse with ½ teaspoon of salt dissolved in one cup of warm water. Swish the solution around the affected area for 1–2 minutes to relieve pain. You can repeat this as often as necessary.
Apply black tea leaves directly to the affected area. Black tea is a natural anesthetic, which will help relieve some of the pain.
Use an over-the-counter oral analgesic ointment to numb the area temporarily, which can help manage pain while waiting to see the dentist.
Take anti-inflammatory medications such as ibuprofen or pain-relieving medication such as acetaminophen to help reduce pain.
How to Treat Severe Tooth Pain and Infections
If a toothache is severe, you should seek medical help from your dentist. After your exam, they will be able to suggest your next course of action to reduce pain or solve the problem. They may:
Prescribe pain medication to help you manage the pain.
Prescribe antibiotics for tooth infection to help kill bacteria that cause pain and inflammation.
Extract the tooth from the area, which may get rid of the toothache
Place caps or fillings on the tooth, if it has a cavity, to prevent more bacteria from growing.
Clean your teeth thoroughly to remove food particles or other fragments that could be causing pain.
Suggest further dental work, such as a consultation with an orthodontist, if the pain is due to a spacing issue.
Prevent Tooth Pain and Oral Infections
Once you have your first real toothache, you will never want to experience it again. Luckily, you can prevent toothaches and oral infections by keeping up a regular and healthy oral care routine. This includes:
Brushing your teeth regularly, at least twice per day.
Covering the entire surface of each tooth when you brush.
Floss regularly, or after meals, to remove food fragments in between the teeth that can cause cavities and bacterial growth.
Rinse to remove bacteria in hard-to-reach areas. Removing all bacteria can help prevent infections.
Take proper care to seek treatment if you grind your teeth.
Seek help from an orthodontist if your teeth are misaligned in a way that they cause excessive pressure.
Drink plenty of water and make sure to get a daily dose of vitamin D, calcium, and phosphate to support bone strength.
Not eating an excessive amount of sugary foods or drinks.
Avoiding carbonated beverage, which deteriorates
Not eating or drinking after brushing your teeth at night (except for water), before going to bed.
Your dentist may have other suggestions related to your oral care and preventing tooth infections and throbbing teeth. If you experience severe tooth pain, don't ignore it! You should seek help from your dentist to identify the problem and receive proper treatment. Remember, damage to the tooth cannot be reversed. Ignoring dental pain and toothaches for too long can result in excessive, irreparable damage to the teeth and gums, periodontal disease, as well as other serious oral issues. Not only will your dentist be able to help you manage the debilitating pain associated with most toothaches, but they will be able to prevent further damage from happening and help you keep your dental health in line.
Medically Fact-Checked & Written by Our Dental Editorial Team
You can read more about our editorial guidelines by clicking this link and learn more about the Emergency Dentists USA editorial team here.