Underbite: Cause and Treatment for this Condition
An underbite is a type of condition which causes a person's lower jaw to protrude over their upper jaw. Generally, someone with an underbite has lower front teeth which may fully or partially cover their upper front teeth. Underbites can be caused by skeleton issues in the jaw (genetics), the alignment of their jaw bone, or can sometimes even be a result of certain early childhood behaviors.
An underbite can make eating, speaking, and breathing difficult, requiring treatment options such as braces to realign the jaw and even the alignment of the teeth. An underbite can cause jaw pain, headaches, and facial pain depending on its severity.
Underbite Causes
Underbites can be hereditary.They can also be caused by abnormalities in a person's jaw bone and skeletal conditions. Some people who have an underbite have it for no other reason than genetics.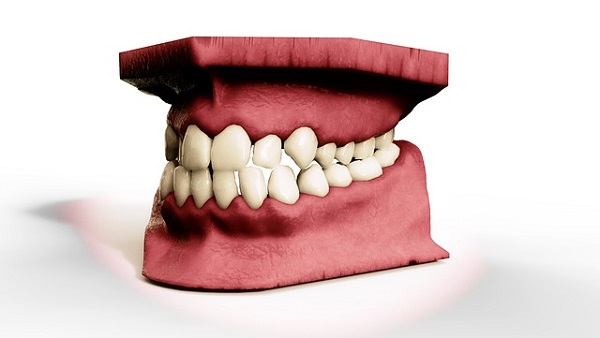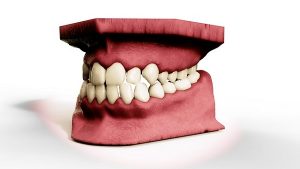 Although underbites can be genetic, most of the time underbites are caused by childhood behaviors.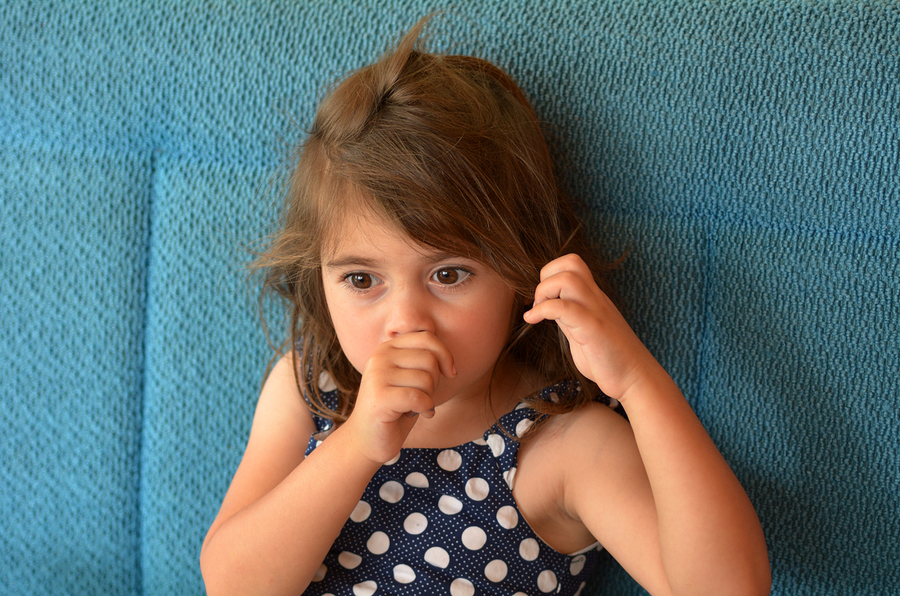 Children who suck their thumbs or push their tongues against their teeth can start forming an underbite at a very young age. In addition to this, children who may have over-used their bottle or pacifier well after their toddler years are also more susceptible to developing underbites. Underbites can also develop from poor chewing habits from a young age. This is why it is very important for parents to monitor their children as they are growing to ensure they stop and prevent behaviors like these which can affect the development of their children's jaws.
"Most of the time, underbites can be treated non-surgically with orthodontics, especially if the treatment is started early in life."
Complications Resulting from Underbites
Overbite and underbite correction should never go untreated. Without orthodontic treatment, underbite can result in jaw problems which can lead to painful and severe conditions. Some complications that underbites can lead to include:
Excessive and extreme jaw pain
Increased damage to tooth enamel
Increased probability of contracting gum disease
Tooth decay
Structural changes in a person's mouth and smile
Abnormal teeth alignment
Headaches
Ear pain
Jaw pain
Difficulty breathing, chewing, speaking, and swallowing
Lisp or slurred speech
Sleep apnea or snoring due to impaired breathing
Negative impact on mental health due to low self-esteem
Temporomandibular Joint (TMJ) Syndrome
Temporomandibular Joint (TMJ) Syndrome
One of the major complications that can arise from an underbite is Temporomandibular Joint (TMJ) Syndrome. This condition causes severe jaw pain in the jaw joint. A person's TMJ is what connects their lower jaw and skull. TMJ syndrome can cause head pain, neck pain, ear pain, or facial pain.
TMJ can also make it difficult or painful to chew. it can also make it extremely difficult or painful to open and close your mouth.
Underbite Treatment
There are several types of ways to treat an underbite, including both surgical and non-surgical treatments. It is recommended to start treating underbites on a child when they are still young as their jaws are still growing and can be corrected before the growth stops, although there are still treatment options which can work with adults.
Underbites can be treated in both children and adults, although adult treatment is more serious and more often than not requires braces and/or a surgical procedure. Some surgical procedures work to pull an adult's jaw forward and push their lower jaw back.
Treatment options for children include: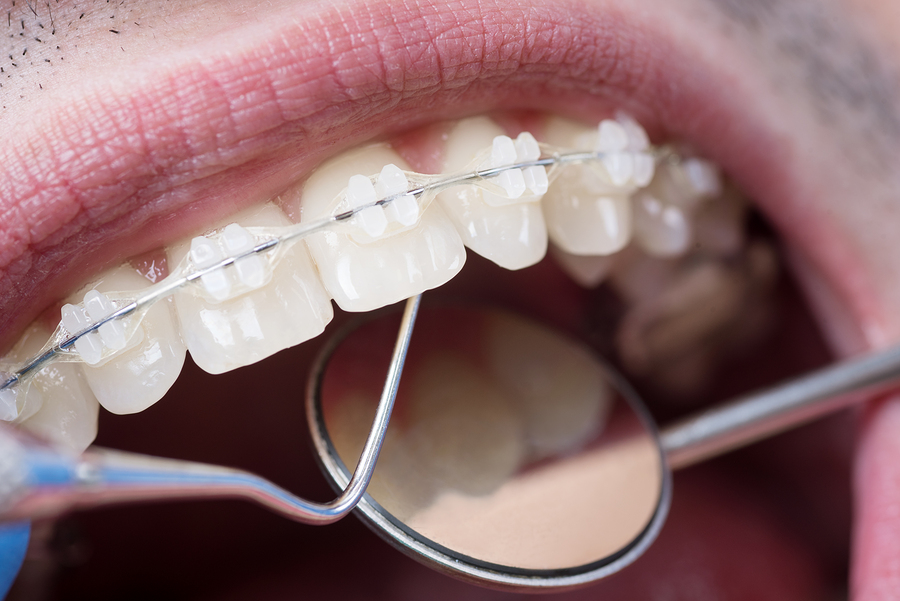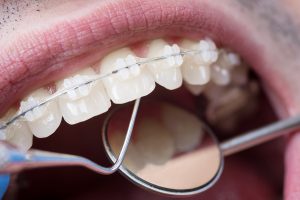 Upper jaw expander: an expander placed inside a child's mouth along the upper jaw
Braces: to align teeth
Chin cap: restricts lower jaw growth
Reverse-pull face mask: pulled around a child's head with metal band attachments attached to the upper teeth in the back of a child's mouth, helping pull the upper jaw forward.
Treatment options which can be used on adults include:
Tooth extraction
Surgery
Braces
Removable braces
The cost of correcting an underbite depends entirely on the severity of the underbite and what it will take to fix it. If the condition is severe (such as a skeletal or lifelong condition), it is likely that the procedure will cost a pretty penny. Your dentist's experience and the type of treatment required will also have an effect on the price.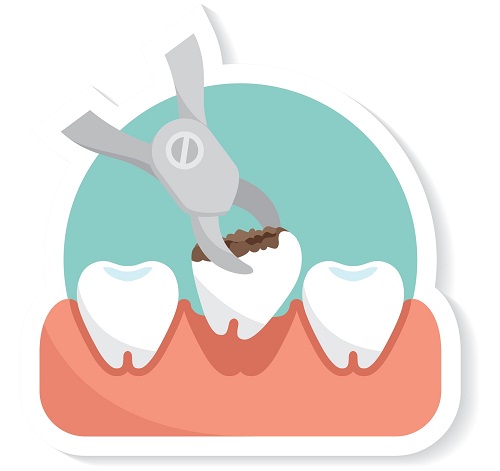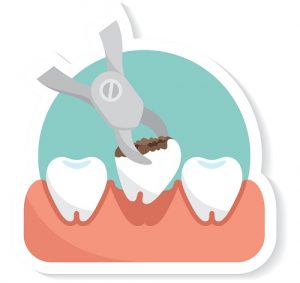 The length of your treatment and your dental insurance will also have an impact on how much you pay.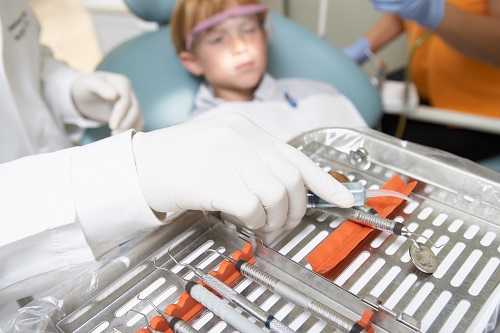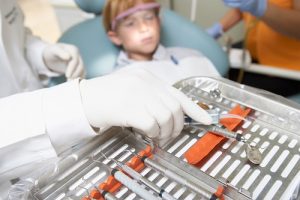 If you require jaw surgery, you are likely to pay much more than if you were to just receive braces as treatment. At the end of the day, the cost of your treatment will depend on many different factors. It is important to consult with your dentist to weigh out all your options and see what the best course of treatment is for you.
When to Correct your Underbite
Correcting an underbite should be done earlier rather than later. If the patient is a child, the treatment is likely to be much more effective and also much more affordable. Underbite treatment is typically started on children who are as young as eight years old if it is caught early. The longer a person waits to treat their underbite, the worse the problem will become. As time goes by, an underbite steadily gets worse. What starts as a simple dental condition can inevitably turn into a skeletal condition once an adult's bones stop growing. When an underbite turns into a skeletal condition, the only way to treat it is through surgery, which can be very expensive.
Consult your Dentist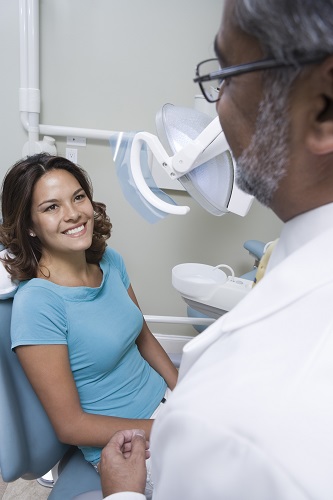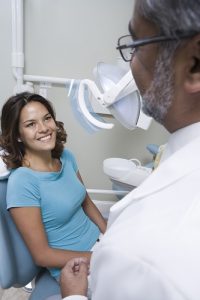 If you have a child who you think is developing an underbite, you should contact your dentist or orthodontist right away to find out what your options are. If you're a parent, you should be aware that underbites should be treated when a child is still growing to prevent any future damage or development of skeletal conditions. If you are an adult, you should go through your treatment options with your dentist or orthodontist to see what you can do. Underbites can cause many serious issues like trouble speaking, swallowing and pain. It can change the structure of your face and result in low self-esteem, which is why it should not be overlooked. Consult with your dentist today if you or your child have an underbite which needs to be treated.
Relate Posts to Read:
How Underbite Surgery Works and What Is Involved
Medically Fact-Checked & Written by Our Dental Editorial Team
You can read more about our editorial guidelines by clicking this link and learn more about the Emergency Dentists USA editorial team here.