Helping Anaheim Residents Find IMMEDIATE Dental Services Everyday.
Get relief from chipped, cracked or lost tooth
Abscess, toothache, mouth pain
Emergency dental surgery
24 hour services - Includes weekends, nights and holidays

Emergency Dentist in Anaheim – Find A 24-Hour Dentist Now
Table of Contents
If you are experiencing any type of tooth pain, you know how horrible it can truly be. Yes, you can take a pain reliever such as Tylenol or Aleve, but it only works for the time being and does not actually tackle the problem.
This means that you are still left with the same tooth pain once the medication wears off and once your body becomes used to the pain relievers, you will feel much worse. Dental pain can cause you to miss out on your kid's soccer game or even work.
Before you simply accept that you may have to live with dental pain longer than you'd like, take a moment to check out the list of emergency dentists in Anaheim today.
You will be able to quickly identify any 24-hour emergency dentists and you can call them to find out if they can treat your emergency condition. Many of the offices below offer either walk-in appointments, after hour appointments, or around the clock care.
If you are in need of emergency dental care in Anaheim, don't wait and take a look at the list below to identify an urgent care dentist to help you.
Finding A 24-Hour Emergency Dentist in Anaheim, CA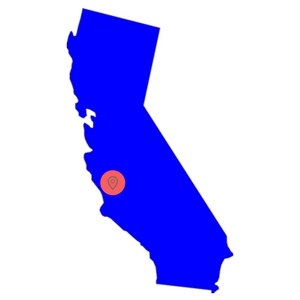 Most dental offices are only open Monday through Friday from 9:00 am until about 5:00 pm and this can be quite inconvenient for most people.
This also means that you may not be able to receive the care you need when you need it and this can lead to further problems and complications. Your dental pain does not stop simply because you are unable to get to a dentist.
There are many emergency dentists in Anaheim, CA and that means that you will be able to find the immediate care that you need.
These dentists work after hours and around the clock to make sure that you never have to go days or weeks with a dental condition that needs immediate attention.
Anaheim 24-hour dental offices are perfect for those patients that need immediate care. You can call these offices and find yourself in a dental chair around the clock, no matter the day or time.
In addition to 24-hour dentists in Anaheim, you will find that there are walk-in clinic options, which means you do not need an appointment, and there are also after hour dentists that are open until 11:55 pm for your convenience.
Emergency Dentist Listings in Anaheim, CA
If you have tooth pain, the last thing you want to do is sit in front of your computer and search for hours to find a dentist that can see you. It can be frustrating to do, especially when you call to find out they cannot see you.
We have made the entire process simple for you and you will be able to identify emergency dentists in Anaheim at a glance. All you need to do is look at the list below and find the office nearest you. Call your chosen office and make an appointment to receive immediate care.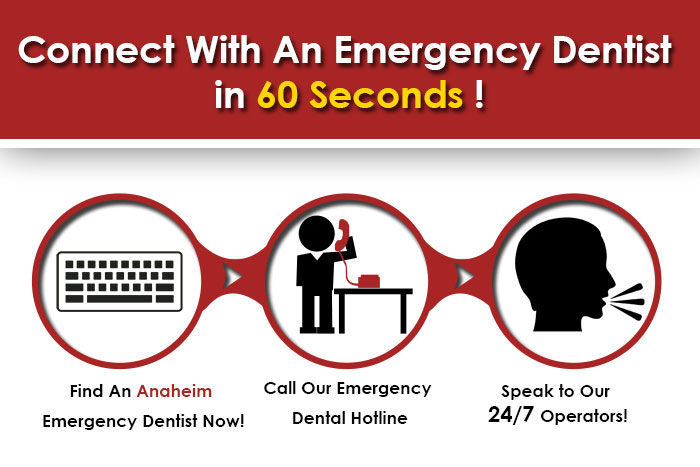 ---
Emergency Dentists USA Referral Service Anaheim
Phone Number: 1 (855) 401-2701
Address: Referral Service to many available Dental Offices withing the boundry of Anaheim
Description This is the city that boasts one of the nation's largest and busiest attractions: Disneyland. If you are bringing your family here for the weekend and something goes wrong, don't hesitate to call our 24 hour hotline, and we'll connect you right away to an after hours professional. Knowing that an urgent care dentist will soon be seeing you will comfort you immediately, as you know how bad the pain you have been dealing with has been affecting you.
---
Anaheim Dentist
Website: www.emergency-dental-office.com
Address: 8514 Katella Ave., Anaheim, CA 92804
Phone Number: 714-527-7773
If Closed: Call 1 (855) 276-1128 and let our Operator help you find an emergency dentist.
Description:
This office proudly claims that they are the only emergency dental clinic in the state of California that is actually open until midnight, 7 days a week. Here you can receive help for a toothache, loose tooth, one that is broken or cracked, incoming wisdom teeth, a broken crown, bleeding gums, or broken dentures.
In a metropolitan area that is this busy and populated, some lose hope, and think that no one is available to end their pain; this clinic absolutely provides that hope in the form of staying open past the typical 4pm hours.
Monday-Sunday: 9am to 11:55pm
---
7 Day Dental
Website: 7daydental.com
Address 1: 637 N Euclid St, Anaheim, CA 92801
Phone Number 1: (714) 772-2893
If Closed: Call 1 (855) 276-1128 and let our Operator help you find an emergency dentist.
Monday – Friday 9 am to 8 pm
Saturday 8 am to 5 pm
Sunday 8 am to 5 pm
Address 2: 2265 W Lincoln Avenue Anaheim, CA 92801
Phone Number 2: (714) 491-8600
Monday – Friday 9 am to 8 pm
Saturday 8 am to 5 pm
Sunday Hours by appointment
Description:
Open 365 days a year and answering phone calls 24 hours a day, this emergency dentist clinic in Anaheim accepts 99% of insurance plans, and is also fluent in Spanish. This city where Disneyland is located sees a lot of different throngs of people traveling in and out, and dental emergencies can absolutely take place during vacation times. From cracked teeth to a full on abscess, the staff here specializes in getting the job done quickly, to get your California sightseeing back on track. A weekend dentist will be a very welcome sight for you when you have been in pain all day, and need to get back on the right track immediately.
Location 1
Location 2
---
Western Dental
Website: https://www.westerndental.com/en-US/dentists/california/anaheim/1696-w-katella-ave/
Phone Number: (714) 481-0495
Address: 1696 W. Katella Ave., Anaheim, CA 92802
Description:
They offer everything except Sunday dentist hours. You can check it out below, they have evening hours until 7pm as well as Saturday dentist hours from 8am til 430pm. A standout practice in a city that is always busy due to its close proximity to LA, they can quickly make sure that you are attended to promptly, and are satisfied with your dental health improvement. Being open on Saturday is the best feature that they could offer, as patients' schedules simply are overloaded during the week.
Monday-Friday: 9 am to 7 pm
Saturday 8 am to 4:30 pm
---
Anaheim Hills Dental Group and Orthodontics
Website: www.anaheimhillsdental.com
Address: 5731 E Santa Ana Canyon Rd, Ste A, Anaheim, CA 92807
Phone Number: 714-998-2956
Description:
This urgent care dental clinic in Anaheim has somewhat limited hours. However they do serve your after hours dentist needs until 6pm on Mondays and until 7pm on Thursdays. This gives you the little edge you need to get to the dentist after work and before the dentist closes!
Monday 8 am to 6 pm
Tuesday 7 am to 5 pm
Wednesday 8 am to 7 pm
Thursday 7 am to 6 pm
Friday 8 am to 4 pm
Saturday 8 am to 2 pm
Sunday closed
---
All Brite Dental
Website: www.allbritedentist.com
Address: 1825 W Lincoln Ave, Anaheim, CA 92801
Number: (714) 598-1197
Description:
With walkin dentist hours Monday through Thursday until 6pm, All Brite Dental is a great Anaheim emergency dentist who can also help you on Saturdays with hours from 10am until 3pm. An upper-end and professional staff, caring office personnel and assistants, and all-around organic approach to dentistry are some of the highlights of this Anaheim practice that will be able to get your week back on track if you are struck down by sudden dental pain.
Monday – Thursday 10 am to 6 pm
Friday closed
Saturday: 10 am to 3 pm
Sunday closed
---
All Day Smile
Website: www.alldaysmile.net
Address: 3050 W Lincoln Ave, Anaheim, CA 92801
Number: (714) 821-7645
Description:This excellent Anaheim dental clinic with Saturday hours is a great location for those that may need an extraction, root canal therapy, or any other emergency dental procedure when time is of the essence. When the late nights and weekends roll around, there are many opportunities to have things happen where you need dental assistance, and you absolutely cannot wait until the following Monday morning. Come visit the friendly staff at All Day Smile today, and you'll be leaving feeling pain-free.
Monday – Thursday 10 am to 6 pm
Friday closed
Saturday: 10 am to 6 pm
Sunday closed
---
How to Prepare for Your Anaheim, CA Emergency Dental Clinic Visit
Back To Top

When you head into an Anaheim emergency dentist office, you can expect the visit to be very similar to that of your own general dentist. Before you go into the office to receive treatment, it can be helpful to ask for a quote for your needed procedure.
If you do not know what procedure is needed, you may want to ask for some generalized quotes based on different possible procedures. You should let the receptionist know if you have dental insurance and what type it is, as this will allow you to receive a proper quote based on your coverage. You may also want to ask what type of payment methods are accepted.
When you arrive at the dental office for your appointment, you will need to fill out paperwork, which will ask you questions about your health and dental history. This will help the dentist determine how to best treat you and your condition.
If you have never visited your chosen Anaheim emergency dentist before, you should arrive to your appointment early to fill out the paperwork.
If you suffer from any type of allergies, you should let the dentist know. In addition, if you have dental anxiety, you should ask the dentist what sedation options are available.
Quality of Urgent Care Dentists in Anaheim, CA
Back To Top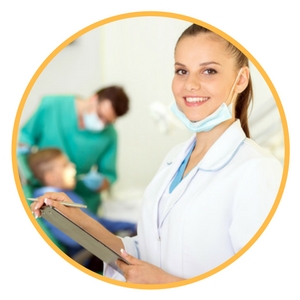 Anaheim is a city with a roughly estimated population of 336,000 people and is located within Orange County. The city is considered to be the most populated city in the county and tenth within the state of California.
The city was first founded in 1857 by 50 German families. The area was considered to be rural until about 1955 when Disneyland opened and started to draw in tourists.
Anaheim's economy and income is largely based on tourism and the city attracts tourists to the local Disney resorts and theme parks yearly. In addition to Disney, the Anaheim Memorial Medical Center is a popular employer in the area.
This medical center consists of 228 beds on site and was first opened in 1958. It has been named one of the top 100 hospitals in the US for heart failure care, heart attack care, and pneumonia care.
Since Anaheim is a large city, there needs to be quality medical and dental care available. A study done in 2007 revealed that 92 percent of kids and 75 percent of adults had seen a dentist within the last year.
St. Joseph Hospital is located in Orange, CA, which is about 10 to 15 minutes from Anaheim. This is a medium-sized hospital with about 379 beds on site. The hospital sees over 20,000 admissions and over 57,000 emergency room visits in a year's time period. St. Joseph Hospital is ranked #17 in California and #8 in the Los Angeles metro area. In addition, this hospital has been rated high-performing in 9 adult conditions and procedures.
Kaiser Permanente Anaheim Medical Center is a medium-sized hospital that is home to 436 beds. The hospital saw over 24,000 admissions and over 80,000 emergency room visits in a year's time.
The medical center is regionally ranked #29 in California and #14 in the Los Angeles metro area. In addition, the center is rated high-performing in 5 adult conditions and procedures.
If you are experiencing a dental emergency and you cannot get ahold of a 24-hour emergency dentist in Anaheim, you should head to your local emergency room to receive care. If you are unable to head to a nearby emergency room, you should call 911 immediately to receive the care that you need.
Common 24-Hour Dental Emergencies
Back To Top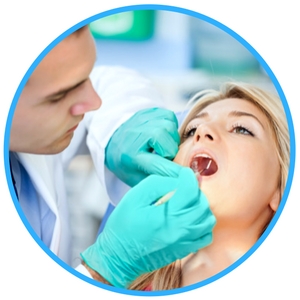 There are a number of common dental emergencies that occur and you may be suffering from one of them. Some of these emergencies will develop quickly and others may have a quick onset, but they have developed over a period of time. For example, a dental abscess develops rapidly, but periodontitis takes a while to develop and show symptoms.
All dental emergencies need to be looked at and handled in a timely manner to prevent the spread of infection and to prevent issues with your other teeth. If you do not have your dental emergency looked at and treated immediately, you may develop serious complications.
Emergency dentists in Anaheim are ready to look at your teeth and help you overcome the pain you may have.
Reading any of the advice provided to you on this site should be used for informational purposes only and should not replace the advice from a medical professional. If you have any of the below emergency conditions, call your dentist immediately.
Soft Tissue Injuries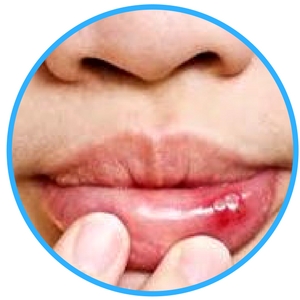 Soft tissue injuries often happen from a bite or trauma to the cheeks, tongue, lips, or gums. They can be severe in nature or they may be quite mild, but most do have bleeding that occurs. If you are bleeding, you should:
Take a moment and rinse your mouth with a mild, warm saltwater solution
Place a piece of gauze onto the site where the bleeding is occurring and apply pressure for 15 minutes
Place a cold compress onto the exterior of your cheek where the injury occurred
If you have uncontrolled bleeding or the injury is severe, you should head to your local urgent dental care office in Anaheim, CA.
Loose or Lost Crown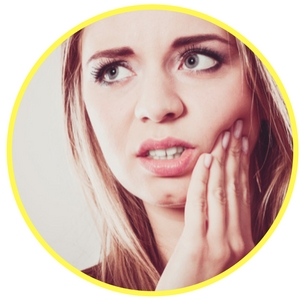 If your crown falls off of your tooth, you will need to be seen by your dentist quickly. A crown can fall off for many different reasons and you may even experience some pain from the exposed tooth. If you do, you can rub clove oil over the tooth to help numb some of that pain.
You should try to place the crown back over top of your tooth, but do not force it. Should you have dental cement on hand, you can place it inside of the crown before you put it on the tooth.
Call your local Anaheim urgent care dentist immediately to receive care for your lost crown.
Lost Filling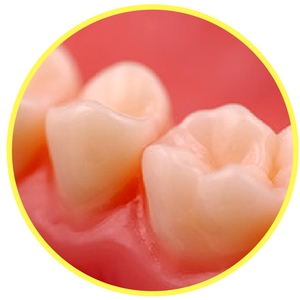 You can lose a filling at any time, but the most common reason to lose one is because you ate something sticky and it pulled it out or your tooth was damaged further and the filling become loose.
Should you lose your filling, you should place a piece of sugar-free gum into the hole to help seal it up. You can also use a dental cement if you prefer. Do make sure you avoid gum that contains sugar, as it will irritate the tooth.
If you have a lost filling, you will need to visit your local urgent dental care facility.
Abscess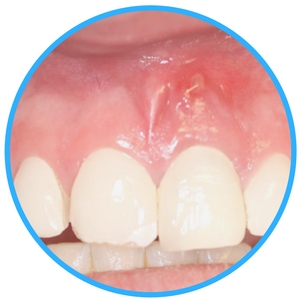 An abscess that forms in your mouth needs immediate attention, as it is an infection. The abscess will typically appear as a pimple-like formation on your gums or in between your teeth and gums. They are painful and you should avoid touching them or trying to pop them on your own.
Abscesses need to be handled quickly because they do pose a health risk and can spread infection throughout the body. Before you head to the dentist, you should swish warm salt water in your mouth and apply cold compresses to the exterior of your cheek as needed.
Call your local Anaheim urgent care dentist immediately to be seen.
Do You Need an Emergency Tooth Extraction?
Back To Top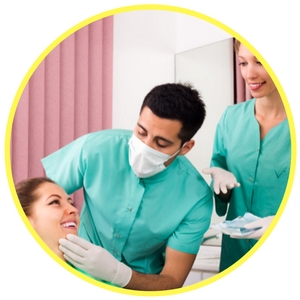 Emergency tooth extractions are sometimes needed, especially if your tooth cannot be saved or the integrity of the tooth is completely lost. Most dentists will try what they can to save the tooth, but it is not always possible. Extractions are often recommended when fillings, crowns, and other restorative options will not work.
It is important for you to know that not all dental problems will require a tooth extraction and sometimes the tooth can be saved. In these situations, other procedures will be suggested first. Some of the reasons why you may need an extraction include:
Trauma
Periodontitis
Infections
Fractured, chipped, or broken tooth
Severe tooth decay
Crowded or impacted teeth
If you avoid an emergency extraction, you risk that your tooth may get worse or it may start to affect the other teeth around. You should always receive the emergency dental care you need when you need to avoid complications.
An emergency tooth extraction will only take about a day or two to heal and your emergency dentist in Anaheim will provide you with aftercare instructions. To help alleviate some discomfort, here are some additional care tips:
Eat soft foods
Avoid sucking on a straw or smoking for the first 24 hours
Lay and sleep with your head propped up for the first 24 hours
Apply a cold compress to the cheek where the extraction occurred
Rest as much as you can and limit physical activity
Bite down on a piece of moist gauze to limit bleeding
Emergency Room Versus Emergency Dentist

Dental pain signals that there is a problem and your first thought may be to head to the local emergency room to receive care. While this seems like a good idea, you may not best be served in the ER.
This is because the ER is not able to provide you with dental procedures, which means they cannot actually handle the problem for you. If you do go to the ER, you will find that they can look over your mouth and prescribe you pain relievers until you can see your dentist.
An emergency dentist in Anaheim will be better to serve you. Emergency dentists are available around the clock and they have the tools and equipment needed to provide you with the dental procedure you need performed.
Of course, there are times when you should go to the ER, dental problem or not. These times include when you sustain a head injury, have sustained any type of trauma, have fallen, or you have broken your jaw.
FAQ
What should I do if my tooth gets knocked out?
If your tooth has been knocked out, the first thing that you should do is recover the tooth and then place it back into the socket. If you cannot do so, you should place the tooth in a container filled with milk. You can rinse the tooth off, but do not touch the roots and do not remove any of the gum tissue on the tooth.
You will need to head to your local Anaheim emergency dental office immediately for the best chance of saving your tooth.
What are sealants and why are they done?
Sealants are placed on top of the crown of your teeth and are designed to fill in the gaps and grooves on the surface of the tooth to prevent tooth decay. The sealant is brushed onto your tooth by your dentist or hygienist.
My dentist says I have a cavity and that I need a filling. But why doesn't my tooth hurt?
Cavities do not always hurt, and in their early stages, they will not present any problems. In fact, if you do experience pain from a cavity, that means it is advanced and may be in the dentin layer or down to the pulp.
How much radiation do I get from a dental x-ray and how does it compare to other medical procedures?
Radiation from x-rays is measured in what is called millirems or mrem. Dental x-rays, for routine cleanings and checkups, only expose you to .5 to 3 millirems. This is low compared to medical procedures. For example, a mammogram exposes you to 40 millirems and a spinal x-ray exposes you to 120 millirems.
What can I do if I have a dry mouth?
If you suffer from dry mouth, you can chew sugar free gum or suck on sugar free candies throughout the day. You can also drink plenty of water throughout the day, as this will help to keep your mouth moist. On a side note, do avoid too much caffeine, as it can dry out your mouth further.
24-Hour Dentist Anaheim Options
Back To Top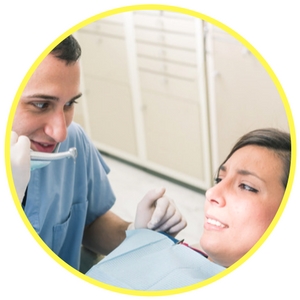 The office of 7 Day Dental is open 365 days a year and available by telephone 24 hours a day for your emergencies. Should you experience an emergency situation, they invite you to call them to be seen immediately.
This dental office says that they accept just about every dental insurance out there and they specialize in all types of conditions from a cracked tooth to a dental abscess and more. In addition to being available 24 hours a day, both of their offices in Anaheim, CA are open until 8:00 pm Monday through Friday.
If you think that you may have a dental emergency, but you are unable to get in touch with an Anaheim emergency dentist, you should not simply ignore the pain; you should head to your local emergency room.
The ER is not able to provide you with dental procedures on site, but they can look over your mouth and prescribe you pain relievers to help you hold out until you can make it to your local dentist's office.
Tooth pain can be excruciating or it may be mild in nature, but it should never be ignored. You need to receive care for your dental emergency whether it is a crack in your tooth, a broken jaw, or tooth decay. Delayed care can lead to serious complications in the future. When you have tooth pain, seek out a qualified emergency dentist in Anaheim.
The Emergency Dentists USA website should be used for informational purposes only. You should NOT use this website or rely on it to replace the advice given by a medical professional. If you are in pain and think you have a dental emergency, call 911 to receive the care you need immediately.
If you are visiting a new dentist, emergency or not, we recommend that you always check the local Anaheim dental society to verify the dentist's credentials and licenses. You should check out the Dental Board of California and the California Department of Consumer Affairs before you visit any new dental provider.
If you are experiencing a dental emergency or think you may have one, you should seek out an Anaheim emergency dentist without hesitation. Sometimes, dental issues do warrant a trip to the emergency room, especially if you have hit your head or sustained any type of trauma. You should always call 911 if you are unable to get ahold of an emergency dentist in Anaheim.
Emergency Dentists USA is an informational website that should not be used to replace the medical advice provided by a professional.