Best Gum for Bad Breath: Top Picks for 2019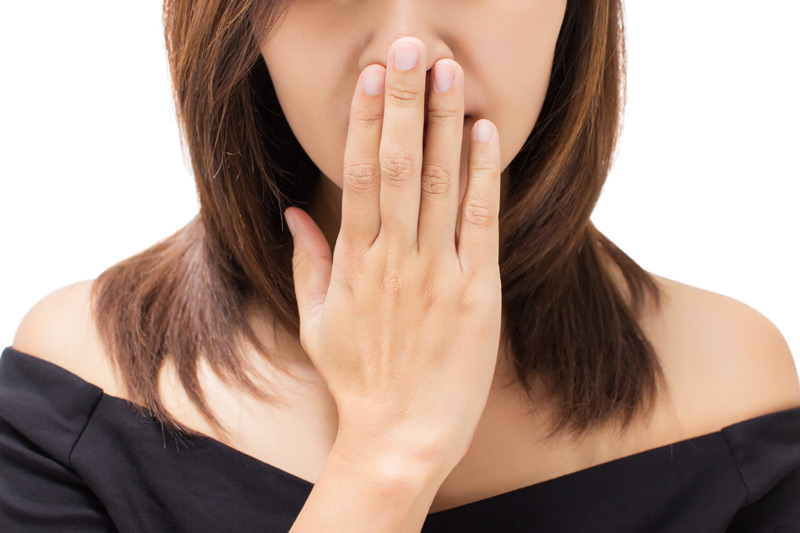 Bad breath is something that we all worry about, especially when we are in the company of those we want to impress. The technical name for bad breath is halitosis and is largely caused by the presence of bacteria in the mouth. We all have bacteria in our body—both good and bad. But when the good bacteria aren't capable of balancing the bad, that's when things tend to get stinky. As busy adults who have to jugglework, social lives, exercise, and health, it seems like there are never enough hours in the day to get things done. So, by the time it comes to caring for our pearly whites, we tend to just brush as quickly as possible and hop into bed or rush out the door to get to work on time. It cannot be stressed enough just how important a thorough daily cleaning routine is when it comes to our teeth. When we are younger, our body (including teeth) seem to have an inbuilt ability to withstand a degree of neglect but as we age, the effects of this start to manifest. Bad breath affects people of all ages, but those who maintain a vigorous dental hygiene routine are less prone to chronic bad breath or halitosis.
The Main Causes of Bad Breath
The foods you eat: 
Bacteria thrive off any remaining food particles in your mouth after eating. As it grows, you will notice that your breath starts to smell worse. Avoid eating strong-smelling foods like garlic, curry spices, and meat.
Cigarettes: 
If you are a smoker, then, sadly, there is some bad news with regards to your breath. Smoking tobacco leaves your mouth smelling really bad. Chewing gum might mask the smell for a while, but the consumption of tobacco of any form puts you at greater risk of developing oral cancers.
How clean your mouth is:
As mentioned above, food that lingers in your mouth after eating is one of the primary known causes of halitosis. If you regularly skip brushing your teeth or flossing, then you are contributing to the risk of gum disease. A militant oral hygiene routine is essential if you want to optimize your dental health, especially if you wear braces or dentures. You must ensure that you replace your toothbrush regularly, as bacteria love those bristles!
Your mouth is dry most of the time: 
A little-known fact about saliva is that it massively contributes to your oral hygiene. It clears away those pesky food particles that get lodged around your gums, which is why a lack of saliva means that the doors are wide open for bacteria to breed. Bad breath can also be caused by certain medications you are taking that also encourage a dry mouth.
Illness: 
Certain ailments that affect your throat, lungs or even your sinuses can result in pungent bad breath. This is especially true where mucus is present in your mouth or the gap between your nose and throat where it comes into contact with your tongue during the draining process. If you suffer from kidney disease or diabetes you may notice that it has affected your breath in a negative way.
Luckily, we have some quick fixes available to us like mouthwash, or chewing gum, that will mask the bad smell emerging from our mouths for a period of time. Unluckily, if you want to permanently solve the issue of your bad breath, you will need to treat the root cause by visiting your dentist—something that most people put off for far too long due to not having enough time, money, or motivation. If you are battling against bad breath on a daily basis, then here is a list of the best gum for bad breath that will leave you feeling fresh and confident when you need that extra pick me up!
Extra Sugar-free Gum
Extra gum is one of the longest lasting gums available to buy in a range of different flavors. If your main aim is to combat bad breath, then you should look into a mint flavor instead of a fruity one.The smooth mint flavor is a great choice for most people, as it offers a harmonious blend of peppermint and spearmint—without being overwhelmingly potent.
Xylitol
Xylitol is a natural sweetener that works to stop bacteria binding to your teeth. The bacteria that causes decay is not able to digest xylitol; therefore, it cannot survive and destroy your teeth. Clinical studies have actually proven that xylitol is a valuable asset in fighting tooth decay and it also helps to replace minerals in the tooth enamel. One of the main reasons you should favor brands of gum that contain xylitol is due to the fact that it stops cavity-causing bacteria producing acid, as well as being a healthier option to sweeten gum.
Orbit Gum
This brand of sugarless gum has become famous for its slogan: "a stick a day keeps the dentist away." Orbit claims to have the ability to strengthen your teeth through one of its main ingredients—sorbitol—and it also contains the all-important ingredient, xylitol. It is one of the brands that dentists recommend due to its composition and long-lasting minty fresh scent. The perfect solution to get rid of your coffee-breath before an important meeting!
PUR Gum
For the health-conscious individuals, PUR gum could be the best choice for you. It is completely Aspartame-free, it contains xylitol and, best of all, it is flavored using natural ingredients. If you have a gluten intolerance, you will be pleased to hear that PUR is gluten-free and they often run promotions to allow customers to take advantage of discounts on a regular basis.
Halicontrol Gum
If your halitosis is getting you down, then this gum has been developed to treat bad breath effectively and safely. It offers long-lasting results and will restore fresh breath instantly—making them ideal for when you are out and about and you need a quick fix. Bad smells are neutralized quickly due to the innovative formula that incorporates plant extracts.
Cinnamon Gum
Cinnamon is excellent at getting rid of bad breath, as this staple spice kills bacteria and germs that create the chemical causing the foul smell. It also works wonders as an antiseptic in your mouth, leaving you feeling fresh and clean all day long.
Final Thoughts
Always remember that persistent bad breath is a result of an underlying cause. Whether that is acid reflux or tooth infection, in order to resolve the issue in the long term, you will need to consult your dentist about suggested solutions.