Best Toothpaste for Bad Breath in 2019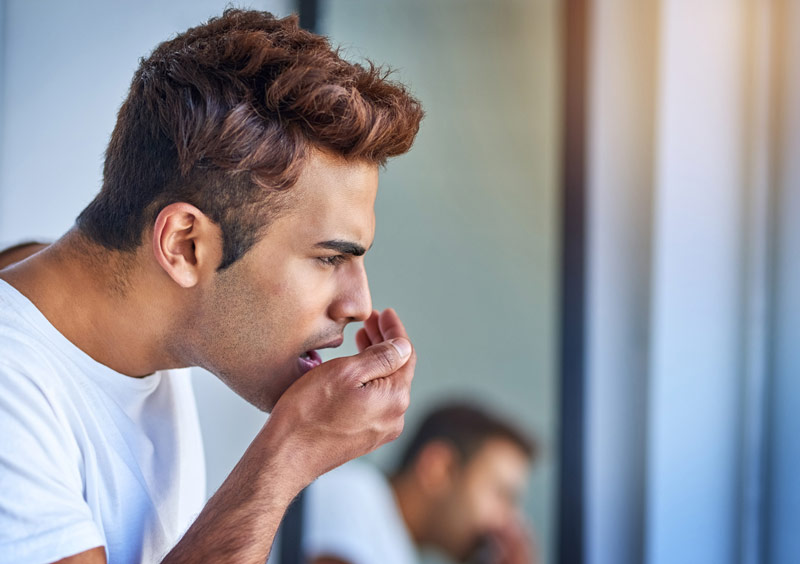 Gum disease can be one of the most annoying and frustrating forms of ailments due to the sometimes severe pain, sensitive teeth, and suffering caused as a result of its effect. Imagine not even being able to radiate a bright smile because of this disease. Gum disease is commonly called gingivitis, but it is actually much more than that. That being said, we have to first deal with what toothpastes are while justifying the topic of whether it's useful for combating gum disease or not. With such a large range of toothpaste on the market, it's important to know that not all toothpaste has the same ingredients. From whitening toothpaste to all-natural toothpaste, thevarying ingredients have different effects on the teeth and so it is worth knowing what types of ingredients can assist with the fight against gum disease.
Gum Disease
It is caused by harmful bacteria contained in plaque and tartar. This sticky substance accumulates between the teeth and eats into the gums. The microbes in the mouth are mainly anaerobes so when an infection occurs, they usually invade the underlying gum and structures. Gum diseases are broadly divided into gingivitis and periodontitis. Gingivitis is usually the first form of gum disease. There can still be severe cases of gingivitis but, in most cases, it can be treated fairly quickly before irreparable damage is done. Some of the earliest signs of gum disease range between red and inflamed gums and bleeding when brushing. If left untreated, this gingivitis progresses to periodontitis where the bacteria and plaque can extend below the gum line.
Toothpaste
The toothpaste is a paste or gel dentifrice that is used with a toothbrush to clean and maintain the health and aesthetics of the teeth. Toothpaste is used to maintain oral hygiene and keep harmful bacteria at bay. Regular brushing of the teeth is strongly advised by all dentists as our diets tend to be higher in sugar than we'd like which can cause a build-up of plaque. In the beginning stages of plaque adequately brushing can actually remove it before it hardens. As well as cleaning teeth and gums, toothpaste also promotes fresh breath. Toothpaste that contains the mineral called fluoride will help battle tooth decay and gum disease.
How They Work
Abrasive Action Toothpaste
It can be abrasive, some more than others. The abrasive ones are ideal for removing particles and sticky substances from the surface of the teeth. People who have relatively thin or brittle teeth should be wary when it comes to using abrasive toothpaste as it can actually further weaken the teeth. This year, we have seen a substantial increase in tooth powders which happen to be twice as coarse as the toothpaste versions. The abrasive chemical is calcium carbonate. The abrasive effect of toothpaste is indicated by its RDA value. Too high values are harmful. RDA value of not higher than 50 should be used.
Antiseptic Action
The toothpaste contains antimicrobial agents such as Xylitol which inhibit the rapid multiplication of the bacteria colonies in the mouth which is especially helpful in gingivitis.
Action of Fluoride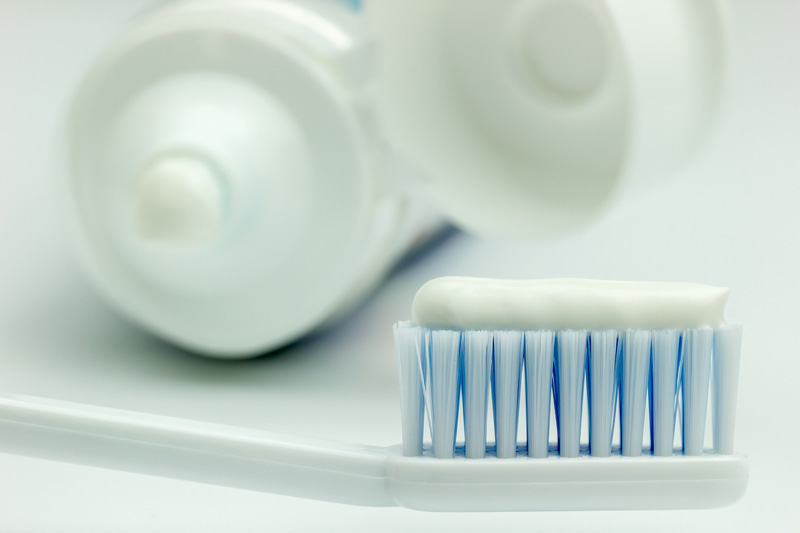 Fluoride is an important aspect of a toothpaste. The ingredient fluoride is highly recommended for those looking to protect against cavities, but there is the chance of slight staining, so it is advised to seek advice from your dentist. It replaces the hydroxyapatite of tooth with fluorapatite which is not only much stronger but also resistant to caries.
Surfactants
A common ingredient contained in toothpaste is that of sodium lauryl sulfate (SLS) or related surfactants. It is mainly a foaming agent, which forms a good interface and enables uniform distribution of the paste, thus improving its cleansing power.
Remineralizers
Hydroxyapatite nanocrystals and a variety of calcium phosphates are included in formulations to reinforce the enamel. This is because the abrasive action of brushing may cause micro-erosion of the enamel.
Over the course of time, various products have fallen in and out of fashion as the product of choice for toothpaste. It is important to consider the top four kinds of toothpaste that can presently be used to gradually prevent gum disease.They are as follows:

The main ingredient in Parodontax's toothpaste is stannous fluoride. This ingredient is hugely effective for fighting gum disease. The standard type of fluoride that is found in toothpaste is sodium fluoride, but when treating gum disease, stannous fluoride has been documented to be about 40 percent more effective than sodium fluoride. It has been proven to strengthen bleeding gums, which is often the first sign of gum disease and reduce gum inflammation. Using Parodontax toothpaste helps to fight, heal, and prevent against gum disease.
JASON toothpaste is unique due to the fact that it has utilized ingredients such as tea tree oil and grapefruit seed extract in order to create a more natural approach to fighting gum disease. Tea tree oil and grapefruit seed extract are extremely powerful oils that fight bacteria and softens plaque that, with time, will separate from the teeth. The use of these oils means that there is no need to include fluoride in the toothpaste or any parabens, sulfates, sodium lauryl, saccharin, or phthalates. Jason Healthy Mouth Tarter Control Toothpaste makes use of aloe vera which is a known antibacterial and anti-inflammatory and well as other essential oils that all aide in fighting bacteria and gum disease. Rather than the traditional mint flavor, the Jason Healthy Mouth Toothpaste is cinnamon flavor. There aren't many herbal versions of toothpaste around, and some may be concerned by the fact that their breath won't smell minty after using it, but several of the essential oils in this toothpaste is very effective in tackling bad breath.
This particular toothpaste is considered a two-in-one whitening and gum-detoxifying toothpaste. It contains a specialized foam that targets gingivitis and any plaque to help fight the bacteria and improve oral health. Combined with the foam is a whitening gel that helps to remove stains on the teeth surface while protecting the gums. Regular use is said to strengthen the enamel and whiten teeth. It plays a crucial role in the at-home treatment of gingivitis because it prevents issues even before they start.
Arguably one of the most extensively and researched toothpaste in the world. Unlike ordinary toothpaste, Colgate Total adheres to hard and soft tissue for whole mouth protection. Ordinary anti-cavity toothpaste will only protect the hard tissue, which is 20% of the mouth. 80% of the mouth is soft tissue. Bacteria develop on soft tissue surfaces and can act as a reservoir to start recolonizing teeth and gums right after tooth brushing. Colgate toothpaste offers a wide area of coverage.
Finally, it's safe to say that application of toothpaste by brushing with it is a remedy that cannot completely cure gum disease but to an extent can reduce the effect if the right type of toothpaste is chosen with the right timing and application. By using these kinds of toothpaste daily, it can help to reverse early signs of gum disease and give you clinically proven healthier gums. Only your dentist and hygienist can perform, periodontal or other gum-related treatments. Treatment always depends on the severity of the infection. Your dentist will provide a more detailed course of action to take on the best toothpaste for your condition.
NOTE: using toothpaste when brushing the teeth has no impact on the level of plaque removal but is very important in the treatment of gum disease.
Relate Posts to Read:
Best Mouthwash for Bad Breath (and Why It Works)