Best Toothpaste for Gingivitis and Gum Disease: Our Top 5 Choices for 2018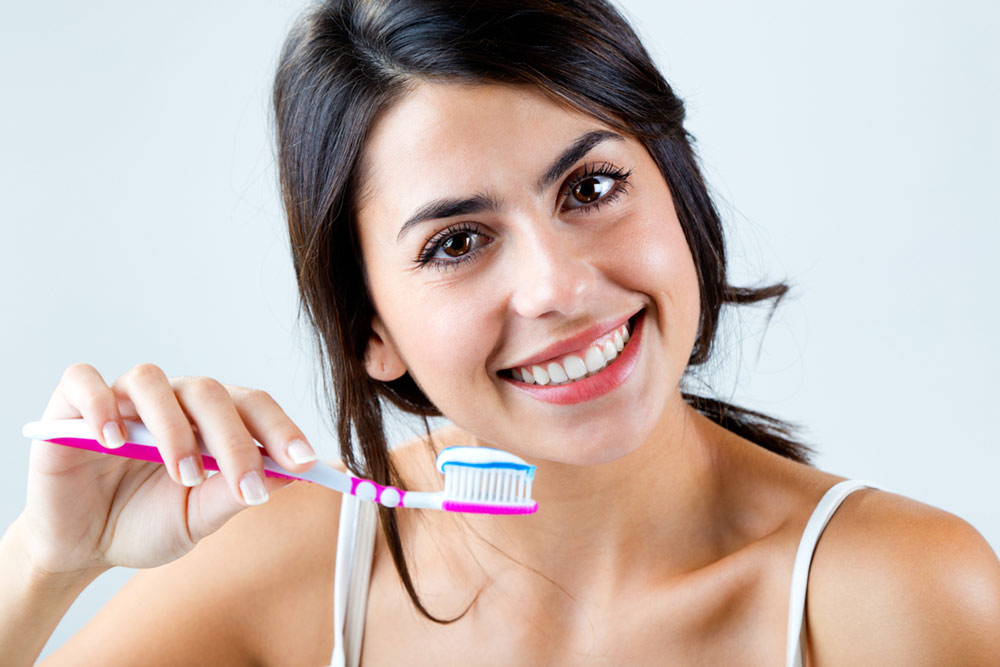 Did you know that our mouths are home to over 300 different types of bacteria? Are you surprised? Well, this is actually the normal amount found in the average person's mouth, even though it sounds excessive. Thankfully, though, only a tiny percentage of these bacteria are able to cause disease, including gum disease, plaque and gingivitis.
What Is Gum Disease and Gingivitis?
Many people think these are two different problems in the mouth; however, this is not entirely correct. Gingivitis actually precedes gum disease (otherwise known as periodontitis). So, in effect, one causes the other. Unfortunately, even though there is only a small percentage of those different strains of bacteria living in the oral cavity, only a few of these bacterial cells are needed to cause irritation to the gums which usually occurs when we allow these bacteria to build up and become plaque on the teeth.
Gingivitis
Gingivitis, otherwise known as gum inflammation, causes swollen gums that can be painful and often bleed while brushing. Have you noticed this when you brush? Have you noticed bad breath? This could be an early stage of gum disease. But please don't worry. Not all gingivitis will progress to gum disease—if it is treated early enough, this can be avoided.
Gum Disease
Gum disease (periodontitis) develops when gingivitis is not treated. If gingivitis has progressed to this stage, it is likely that your gums will bleed while brushing, and you will experience bad breath. If this is left untreated, gums will begin to recede, and tooth loss can occur.
Using a specially developed toothpaste, one that actually conquers the symptoms but also helps to keep the cause at bay, is crucial to combatting both gingivitis and gum disease, and halting these diseases and plaque build-up in their tracks!
The most effective toothpaste for these conditions will be beneficial in helping to remove the build-up of plaque and will contain ingredients such as sodium bicarbonate, sodium fluoride, stannous fluoride, and most will contain sodium lauryl sulfate to create the foaming action that enables the ingredients to get access to the hard to reach areas in the mouth.
Not only should toothpaste prevent any gum problems by regulating the amount of plaque accumulation on the gum line and the teeth, but it should also perform a nourishing and strengthening action on the gums, re-mineralize tooth enamel AND leave your breath smelling fresh! New innovative toothpaste products boast a gum protection system, with vitamin E to invigorate and strengthen the gums, plus fluoride to protect against the exposed root area.
The intensified antibacterial power of this toothpaste is what makes them so effective at fighting, and preventing, gingivitis and gum disease. The key is to use all of our recommendations below regularly, at least twice daily, while brushing so that you can reap the benefits, and have the greatest potential of turning back the time on the first signs of gum problems.
Here are our top five toothpaste choices…
Colgate Total Advanced Deep Clean
Colgate has a number of different kinds of toothpaste but none as powerful as Total Advanced Deep Clean for fighting the causes of gingivitis and gum disease. It is able to prevent harmful bacteria from growing for up to 12 hours after brushing, thereby combatting plaque and tartar build-up to avoid potential gingivitis. When brushing twice a day, this means that Colgate Total Advanced Deep Clean can provide 24-hour defense from gingivitis.
Key features:
Prevents the growth of harmful bacteria for up to 12 hours after brushing
When brushing twice a day, provides 24-hour defense against gingivitis
Active ingredient is sodium fluoride
Crest Gum Detoxify
This is a fairly new toothpaste from the makers of Crest which has been formulated to destroy the damaging bacteria that loiter on the gum line leading to gingivitis. The activated foam formula enters the spaces between the teeth that can often be hard to reach. By this action, it is able to neutralize the bacteria that lead to plaque accumulation. This action, combined with brushing, means healthier gums all around, as well as prevention and even reversal of the early signs of gum disease.
Key features:
Activated foam formula neutralizes bacteria
Active ingredient is stannous fluoride
Oral BPro Expert Clinic Line Gum Protection
This is a toothpaste that claims to reverse gingivitis and gum problems in as little as four weeks. It is an innovative toothpaste designed for high-level protection of the gums against bacteria that cause plaque build-up. If used regularly (twice daily), the Oral B Pro Expert Clinic Line Gum Protection toothpaste has been clinically proven to prevent gum issues and even reverse them in a month. This toothpaste has been brought to the market with 15 registered patents after twelve years of development, including 70 clinical studies of over 1000 clinical tests, overseen by more than 100 researchers.
Key features:
Can reverse gum problems in four weeks
Proved effective by several clinical tests
Active ingredients are stannous fluoride and sodium fluoride
Corsodyl Toothpaste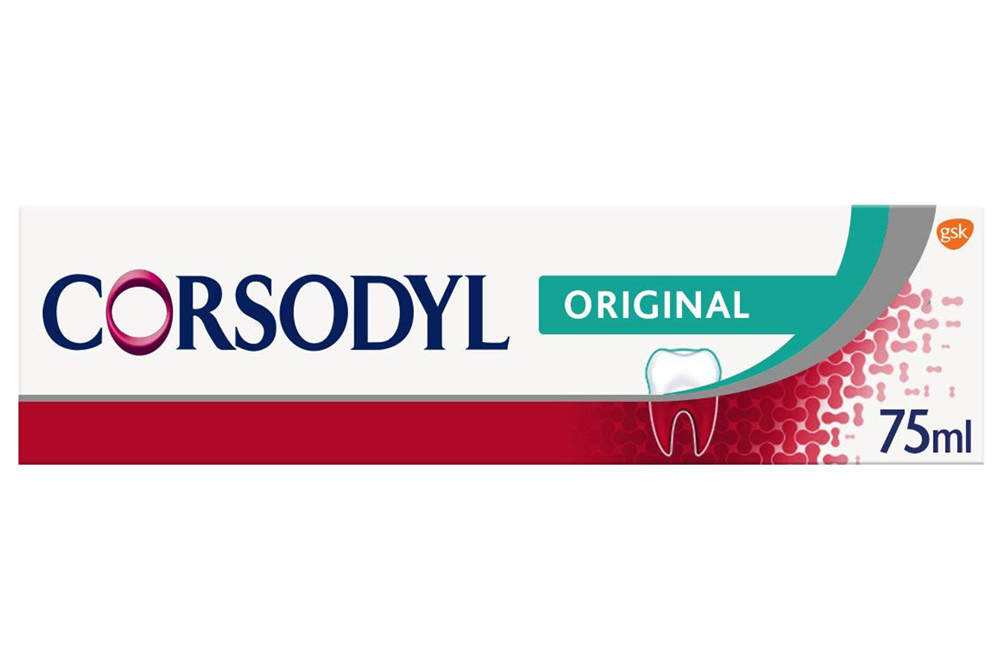 Using Corsodyl Toothpaste twice a day can be four times more effective at eliminating plaque build-up than using a regular toothpaste. It helps to keep the gums in a healthy state, and also helps to maintain the strength of the teeth. Corsodyl Toothpaste contains sodium bicarbonate particles that are highly refined and are able to penetrate layers of plaque and thereby loosen its hold on teeth.
Key features:
4x more effective than regular toothpaste at eliminating plaque build-up
Active ingredients are sodium fluoride and sodium bicarbonate
Parodontax Clean Mint Toothpaste for Bleeding Gums
As a company that specializes in toothpaste for gingivitis and gum disease, Parodontax has developed another specifically formulated product. Parodontax Clean Mint Toothpaste for Bleeding Gums is 40% more effective than a normal sodium monofluorophosphate-based toothpaste at improving the problem of bleeding gums. This is thanks, in part, to its formulation with stannous fluoride. It has been clinically proven to turn back the time on the effects of gingivitis when used twice daily while brushing write my paper for me. Many users of this toothpaste have reported a significant reduction in their gum inflammation and overall healthier gums.
Key features:
We hope these recommendations have been useful and that any one of them will help you in your quest for healthy teeth and gums if you have been experiencing gum problems.
Relate Posts to Read:
Best Toothpaste for Bad Breath
Toothpaste on Cold Sores: Is Toothpaste Good for Cold Sores?