5 Different Types of Retainers: Which Is Right for You?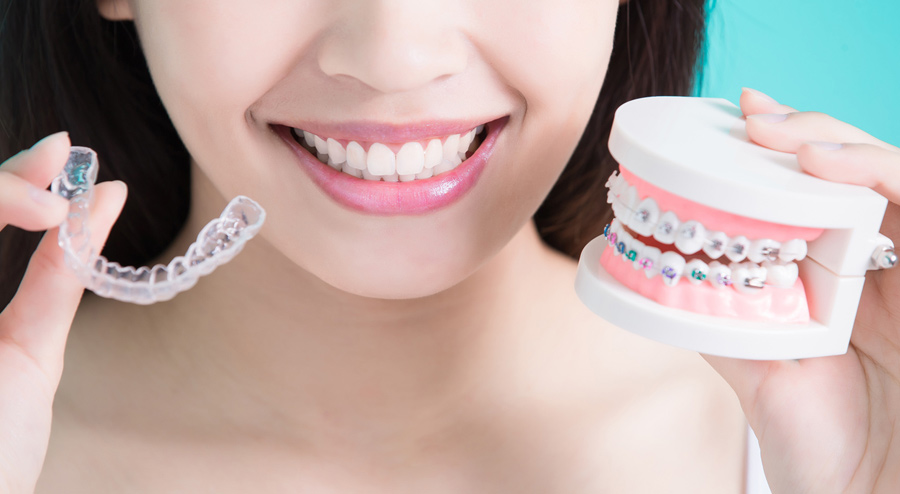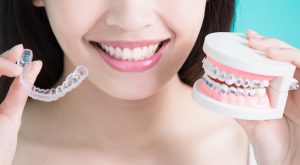 There aren't a lot of us whoare blessed with perfect teeth. That's why retainers were invented—to help straighten and perfect teeth that are crooked or just need a little help to become straight. Having retainers is something quite a lot of people experiencein different ways. There are actually many kinds of orthodontic retainers that someone could have, such as removable retainers, permanent retainers, fixed retainers, clear plastic retainers, clear retainers, and Essix retainers, with each retainer type being better for certain people and certain situations. To help you understand the different types of retainers that are available, as well as which ones might be right for you, we've created this list full of detailed information and everything you need to know about orthodontic retainers.
Traditional retainers
As the title suggests, the first type of retainers we're going to talk about are traditional retainers. These retainers are possibly the most common and the most discussed. When you talk about retainers, these types are probably the image that pops up in your head. However, these traditional retainers aren't as "basic" as they used to be. Over many years, these retainers have advanced and progressed into what they are today: extremely light and made from high-quality materials.
These retainers have metal brackets that each tooth is attached to by a specific type of cement (which is totally safe!) These brackets, with the teeth attached to it, are also linked together by very thin wire. This wire is what helps straighten your teeth, as it applies pressure toyour teeth and slowly straightensthem out. This wire, also called an archwire, is connected to the metal brackets with tiny elastic o-rings. When your orthodontist or dentist needs to tighten your retainers during an appointment, these o-rings are what they will change and tighten during the visit. However, some traditional retainers don't need these o-rings and are considered to be self-ligating retainers.
These retainersare best for literally everyone. Because they are traditional, they are the most common. If you have teeth problems or jaw problems quite commonly, these may be the better option for you as they offer a lot of stability. While you may not like the look of traditional retainers, you really can't go wrong with them—they get the job done.
Removable, clear retianers (a.k.a. Invisalign)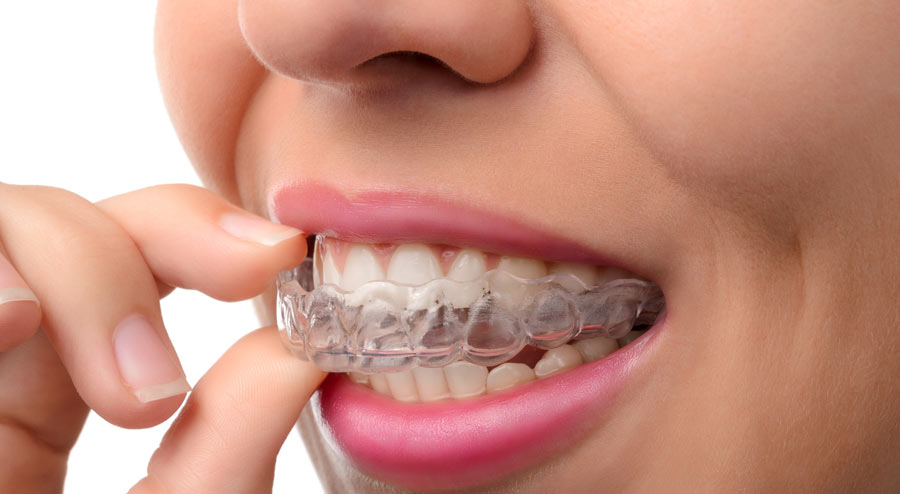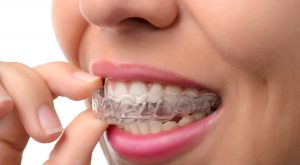 For those that really don't want even to touch traditional retainers, Invisalign retainers are an excellent choice. These retainers are clear and removable and look incredibly similar to mouth guards. These retainers are custom-made to fit your mouth correctly. As already mentioned, these retainers are also removable so you can take them out when you are eating or if you need to clean them.
These clear aligners are replaced every two weeks when you get a fresh new aligner to help with those soon-to-be-straight teeth. The constant replacements help bring align and adjust your teeth.If you've worn traditional retainers before, you may even be asked to use Invisalign towards the end of the treatment.
These aligners are great for people who just need a little bit more work to help straighten their teeth perfectly.Invisalign is best for those who need a little bit of adjustment on their teeth or for those who are almost done completing their braces treatment.
Damon retainers
A type of retainers that is becoming increasingly popular for dentists and patients alike, Damon retainers are considered to be a less orthodontist intensive, gentler treatment for patients. These retainers are self-ligating, meaning they can move and adjust on their own instead of an orthodontist having to do it for you.
This self-ligating mechanism is excellent for a number of reasons. These retainers can make you feel like you don't have as much pressure on your teeth and on your mouth like traditional retainersdo while also making it easier to clean and move your mouth. Plus, because of the mechanism, you also won't have to visit your orthodontist or dentist as often, which can be a more cost-effective solution.
These retainers are best for those who are looking for a cost-effective, yet efficient way to straighten their teeth. For those that live busy lifestyles and don't have the time to consistently be back at the dentist's office to get their retainers fixed, these braces are the best for you.
Ceramic retainers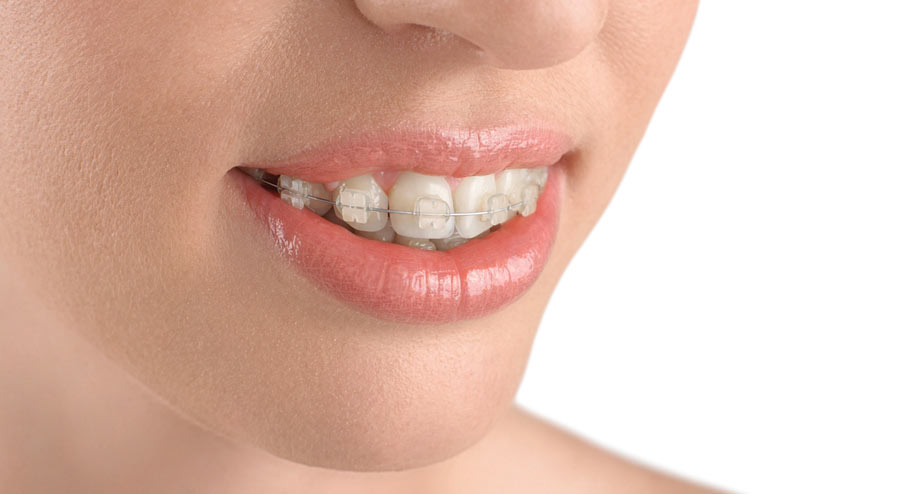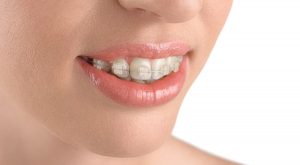 Ceramic retainers are the same as traditional retainers —they are just made from transparent ceramic instead of conventional metal. Because of this, these retainers are considered to be less visible, which is ideal for adults who are looking to straighten their teeth but don't want it to be as easily noticed.  These retainersfunction in the same way that traditional retainers do, in each category and form.
These retainers are best for adults or teens who are looking for a way to straighten their teeth in a less noticeable way than traditional, metal retainers.
Lingual retainers
Similar to traditional metal retainers, lingual retainers function in almost the same way as these retainers do. However, while conventional retainers are installed on the fronts of your teeth, lingual retainers are attached to the backof your teeth. Because of this installation, these retainers are tougher to both apply and take care of in the long run.Because of the tight position, they are installed in, these retainers are considered a little more uncomfortable than other retainers, especially at first. However, once you and your teeth are used to the process, they become easier to deal with. Also, they are more expensive than most retainers because of the unique installation placement.
These retainersare best for those who are looking for a way to straighten their teeth without using traditional retainersor retainers that are noticeable. If a conventional brace setup is needed (and Invisalign isn't preferred because of crowding or crookedness of the teeth), but you have money to spend on making sure these retainers aren't as noticeably seen, these retainersare great options for you.
As you can see, there are many different retainers (other than traditional metal ones) that could be a great fit with your lifestyle as you begin the journey to straighten your teeth through simple orthodontic treatment. Of course, to find out which retainersare best for you, it's always best to visit your orthodontistto get the ball rolling!
Relate Posts to Read:
Teeth Retainer Options to Reduce Pain
Medically Fact-Checked & Written by Our Dental Editorial Team
You can read more about our editorial guidelines by clicking this link and learn more about the Emergency Dentists USA editorial team here.