Does Charcoal Whiten Teeth? Charcoal Toothpaste Pros and Cons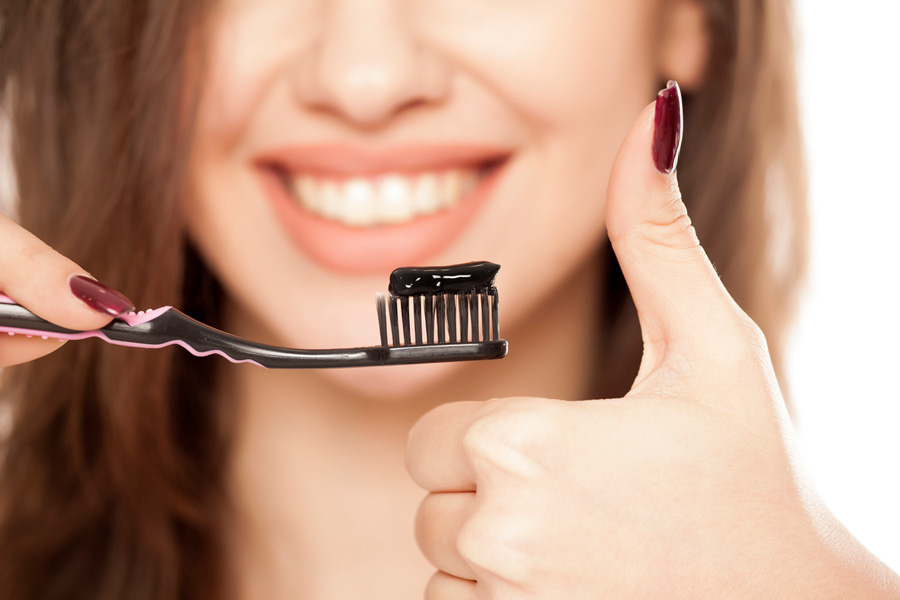 Charcoal: who would've thought that it could be used to whiten your teeth? So many people now a days are using activated charcoal as toothpaste to clean and improve the appearance of their teeth. It has become so popular that it can be found in supplement pills, face masks, and even toothpaste.
Why is this? Because activated charcoal has some amazing detoxifying abilities that can absorb just about anything it comes in contact with – even dangerous chemicals and oil. So, it's not a surprise that people are choosing to use activated charcoal to whiten their teeth naturally.
However, what are the pros and cons of using charcoal toothpaste? Does it work to whiten your teeth? In this article, we're going to discuss all of those things and hopefully help you decide if activated charcoal toothpaste is a good idea for you!
Activated Charcoal Toothpaste – What is it?
Charcoal toothpaste sounds exactly like what it is: it's activated charcoal powder mixed with water to create a paste that can be brushed onto your teeth. It can be purchased in retail stores or easily made in your home.
If you decide to make it by yourself there are only a few things that you have to do:
Break open activated charcoal capsules into a clean bowl or cup
Add enough water into the bowl so that the bottom is covered with water
Stir together the powder and the water until it turns into a paste
It's as simple as that!
If you don't know what activated charcoal is, don't worry we'll define it here:
Activated charcoal is a form of carbon that has undergone chemical changes to make the surface of the charcoal porous so that it can absorb other substances. Activated charcoal is very different from regular charcoal that is used for grilling – that stuff should not go anywhere near your mouth!
The idea of using activated charcoal is said to easily absorb stains, tartar, bacteria, and viruses that might be in your body. It can be used for medical purposes, skincare routines, detoxes, and even teeth cleaning.
With all of this in mind, let's talk about some of the pros and cons of using charcoal toothpaste:
Pros
Activated charcoal has amazing absorptive properties which allow it to get rid of the bacteria and staining substances that can be found in your mouth
The activated charcoal toothpaste can remove the tough stains on your teeth that you've been struggling to get rid of with regular whitening toothpaste – for example, coffee stains
Charcoal can reduce the amount of bad breath causing bacteria, which will give you fresher breath every time that you use it
There is the potential that if the charcoal toothpaste is used regularly, you can improve your oral health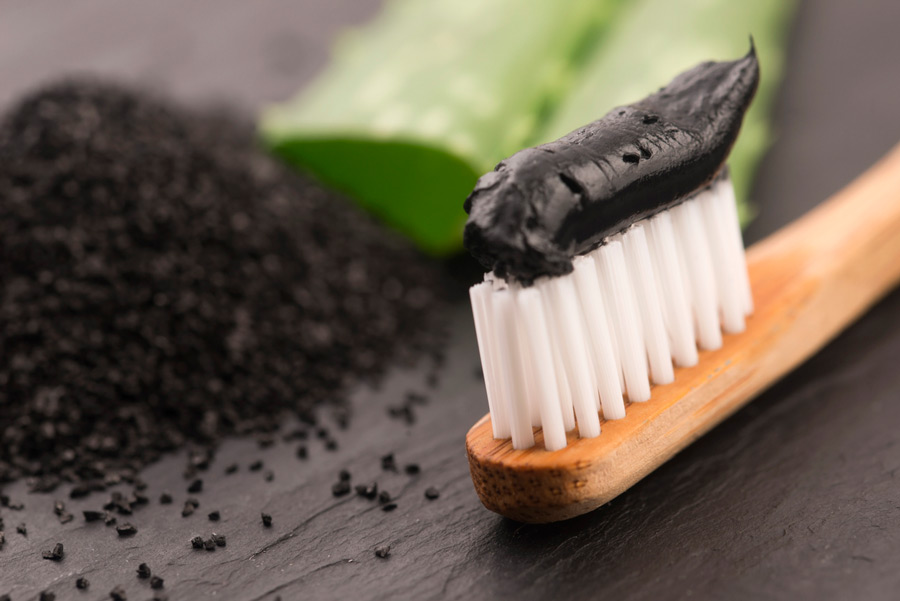 Cons
There is concern that charcoal can be too abrasive for teeth. This can be a huge issue because the charcoal could potentially destroy the enamel of your teeth – leaving them weak and sensitive
Because of the abrasiveness of the charcoal, you shouldn't use charcoal toothpaste everyday – therefore, it doesn't replace regular toothpaste
Charcoal has great absorbing powers – but can it be too much? While it does a great job at absorbing stain-producing substances and bacteria, it can also absorb good things like medications. Plus, it doesn't work on stains below the enamel
Some people speculate if the benefits of using charcoal for teeth are short lived. Thisis mostly based on the fact that the charcoal isn't in contact with your teeth with very long. So, it's unknown if the benefits last longer than the time it takes to brush your teeth
What's the Difference Between Surface Stain Removing and Whitening?
Surface stains come from eating and drinking dark colored food and drinks; these include coffee, wine, and tobacco. These stains live on the enamel of your teeth and are generally easy to remove using normal whitening toothpaste.
However, there can be some stains that come from inside your tooth – these are often called intrinsic stains. These are also often the result of trauma to the tooth, weak enamel, medication, or overuse of fluoride. You can think of these as the color of your teeth because no matter how hard you try, you can't get rid of the stains that are from inside your tooth naturally.
The only way to lighten the color of your teeth that are caused by these intrinsic stains is from bleaching treatments that can penetrate below the surface of your teeth.
Therefore, if you're looking for something that will help you get rid of the dark stains that are caused by your love of coffee or wine charcoal toothpaste is a great option.
Final Thoughts
Charcoal toothpaste is a great natural and cheap way to significantly reduce the effect of surface stains on your teeth and can promote good oral health. However, you need to keep in mind that it can cause harm to your teeth if you aren't careful.
The abrasiveness of charcoal as a teeth whitener can sometimes be too much for the enamel of your teeth and can destroy it. This isn't something you want to have happen because the enamel won't come back once it's been destroyed – which can leave your teeth weak and sensitive.
If you want to incorporate charcoal toothpaste into your oral hygiene routine, you should avoid using it every single day. The best thing that you can do is use a soft-bristled toothbrush with charcoal toothpaste every other day or even just once a week; this will allow you to get rid of the surface stains that you might be embarrassed by while still keeping your tooth enamel healthy.
Finally, remember that activated charcoal isn't going to have the same effect as a professional in-office whitening treatment. Surface stains will easily be treated using charcoal toothpaste, but those stains that are causing the color of your teeth won't – those need to be treated by a professional using a bleaching treatment.
Overall, charcoal toothpaste is an excellent option if you're looking for a quick and easy way to whiten your teeth!
Relate Posts to Read:
Oil Pulling at Night: Does Coconut Oil Really Whiten Teeth?
Medically Fact-Checked & Written by Our Dental Editorial Team
You can read more about our editorial guidelines by clicking this link and learn more about the Emergency Dentists USA editorial team here.