How to Fix Loose Teeth from Gum Disease: Try These 8 Amazing Home Remedies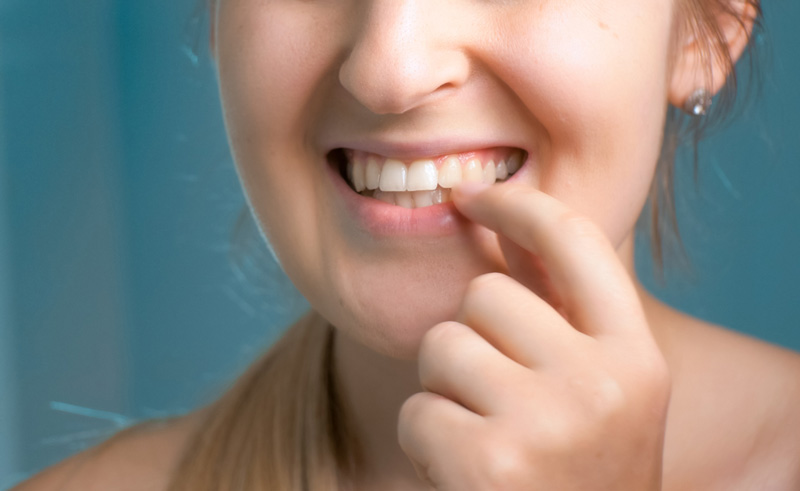 Gum disease is a serious problem for many Americans.In fact, nearly half of all adults 30 years or older suffer from gum disease such as gingivitis, as well as damaged gum tissue and bleeding gums—and still won't visit their dentist!However, on top of improved oral hygiene to minimize disease-causing bacteria, there are some easy practices you can adopt for better gum health and periodontitis issues, as well as kicking bad breath into touch, including some tried and true home remedies!
If periodontal disease (gum disease) persists for too long, you may face painful dental work or other complications from infection. So, it's best to address this early on and take care of your gum disease with some relatively easy and inexpensive things you can try at home. Your teeth—and your checkbook—will thank you for it! Your dentists will probably give you a pat on the back, too.
How Does Gum Disease Cause Loose Teeth?
While a child is thrilled to announce a loose tooth, anticipating an upcoming visit from the tooth fairy, an adult finds the occurrence alarming, unsettling, and even embarrassing. Many are stricken with fear that this is a sign they will lose all their teeth or that they are aging more rapidly than their peers.
However, a loose tooth can be tied to dental habits and hygiene even more than aging. If you have developed periodontal gum disease, this may be the root cause of your loose tooth (pardon the dental pun).
How it happens
If you do not maintain healthy brushing and flossing habits, plaque develops. That plaque contains bacteria and it sticks to your teeth and hardens.
The hardened plaque is known as tartar and tartar will cause your gums to actually pull away from your teeth. Subsequently, there are "gaps" left where your teeth and gums have separated and they can easily become infected. Then the infections will eventually give way to bone and tissue deterioration, which will cause the teeth to loosen.
If you are experiencing loose teeth and have other symptoms of gum disease, you can try these at-home remedies to try and restore your dental health. So, what are the best home remedies to fix loose teeth from gum disease? Read on.
1. Amla Powder
Amla powder, also known as Indian Gooseberry, is used to support connective tissue and acts as a healing and regenerative agent for your gums. You can mix a teaspoon of the powder in a cup of water and rinse with it, being careful to avoid food or drink for an hour following the rinse.
2. Calcium and Vitamin D
These won't come as a surprise to most readers: calcium and vitamin D are commonly recommended to maintain strong bones and teeth. Adding these supplements to your routine, provided you also maintain good dental hygiene, may result in improved tightness in your once loose teeth.
3. Garlic
Well…don't plan on kissing anyone after this treatment, but it is certainly worth a try! Garlic is touted for its fantastic health properties and can even be used to treat gum disease. You can place a thin sliver of garlic between the infected gum and your inner cheek and the garlic will act to rid your gums of harmful microbes. Leave the garlic in for as long as you can stand it! And perhaps plan to serve an Italian meal to your family that night, since you will already smell like garlic.
4. Hydrogen Peroxide
It's likely you already have hydrogen peroxide in your medicine cabinet, so this is another easy at-home remedy for loose teeth caused by gum disease. By swishing a tablespoon of hydrogen peroxide in your mouth for a minute, then following with a freshwater rinse, you can remove the bacteria around the loose tooth. Follow the rinse with regular brushing, and doing this daily should improve your gum health, which can in turn address the loose tooth.
5. Mustard Oil and Salt
This one might require a trip to the store.Almost every household will have salt on hand, but you may need to purchase mustard oil. Once you have your two ingredients, you will mix a teaspoon of salt with a few drops of oil to create a paste. Then you will gently massage the paste on the infected gums for a few minutes, before rinsing your mouth out with warm water.You can do this once a day for a few days and then follow up every few days to strengthen loose teeth.
6. Oil Pulling
Oil pulling is incredibly popular and thought to address a wide variety of ailments. You can swish a tablespoon of coconut oil in your mouth for 15–20 minutes, BEFORE brushing your teeth. The oil helps to clear up buildup on your teeth and it absorbs impurities.Think of it as an all-natural cleaner for your mouth, addressing bacteria and strengthening your gums (which will, in turn, help to restore the tightness of the loose tooth). Oil pulling can be done twice daily, and while it can take some getting used to, once you make it part of your normal routine you won't mind it at all. For some people, the shower is the best time to swish the oil in their mouths, which serves as a great window of time to do something for 15–20 minutes.
7. Turmeric and Black Pepper
Turmeric is another wildly popular home remedy, and it can be mixed in equal parts with black pepper powder and rubbed on infected gums. (We didn't say some of these methods won't make you sneeze!) Once you have massaged the mixture on your gums for a few minutes, rinse your mouth out with fresh water. A daily application will make your gums healthier and stronger, which, in turn, should address loosened teeth as a result of gum disease.
8. White Oak Bark Powder
Another popular natural remedy to address gum disease and loose teeth is white oak bark powder. If you take a tiny amount of the powder (think no more than a pencil eraser) and massage it directly on the affected area, it will work as both an antiseptic and astringent; it can stop your infected gums from bleeding. Just be sure to rinse your mouth out with fresh water afterward.
Relate Posts to Read:
Loose Tooth: What to do if a Permanent Tooth Becomes Loose
Benefits of Lemon Juice, In Contrast To Its Effects On Tooth Enamel