Top 5 Benefits of Full Mouth Dental Implants
Dental implants are a significant investment, both in time and money, and they aren't without risk or pain. Dental bridges, mini dental implants, restoration, bridges and dentures, and many other forms of implant dentistry and surgery are available. However, full mouth dental implants from Union Implants can also radically transform a smile. These implants and bridges can be life-changing for an individual whose confidence and self-esteem has been shattered by badly damaged and discolored teeth. Beyond the obvious cosmetic benefit, they also seriously improve tooth function and prevent further deterioration of the jawbone.
If you're on the fence about implants, especially as compared to other types of dental implant procedure, you will want to consider some of the main benefits associated with the implants. The incredible technology and ingenuity that led us to the age of dental implants (versus long-suffering with unsightly and damaged teeth) is worth marveling over and would certainly make our ancestors of long ago green with envy.
This is not to say they are accessible to everyone—this kind of dental implant treatment is still a considerable expense—but if you can afford to take the plunge, then a glorious restored smile awaits.
Here are some of the top benefits associated with dental implants:
They Look Natural
Dental implants create a natural-looking smile and this is a huge draw for many. Dentures can look like, well, dentures…any way you slice it. And the implants, which are basically an artificial "root" placed into your mouth, have a look and a fit that is intended to look like they are your own teeth. That "root" or post is actually drilled into your own jawbone and then the artificial tooth is attached, mimicking the way a natural tooth is attached to your jaw.
A natural look is one of the most desired characteristics with any cosmetic dental treatment, whether it is a subtle whitening of the teeth (versus a smile that appears to glow in the dark!) or a carefully placed implant that blends seamlessly in with the rest of the natural teeth.
When fitted properly, a mouth full of dental implants can look natural and attractive, making this is a great option for those in need of both cosmetic and functional dental repair.
They Are Made to Last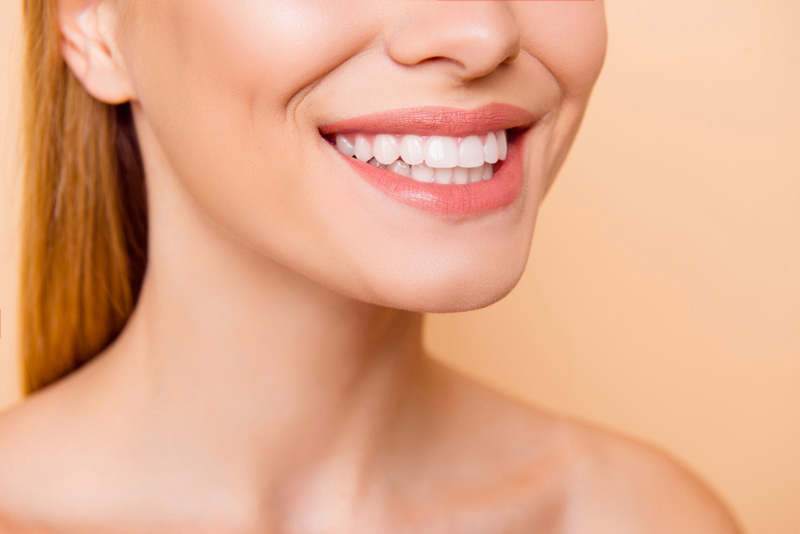 Dental implants are a significant investment so the end user needs some reassurance that it is a sound investment. The good news here is that implants are built to last!
The question everyone wants to be answered is, specifically, how long?
Well, before we can get to that, let's clarify something about the components at work here. First of all, the implant is the "post" that is drilled into your jawbone. It is intended to last a lifetime. However, the artificial tooth placed on that post, or the crown, may last 10–15 years.
In the case of both the implant and the crown, it is important to bear in mind that the length and durability will be affected by the individual's dental habits. Regular brushing, flossing, and dental cleanings will extend the life of your implants and crowns (or really any dental work for that matter). If you plan to smoke after having dental implant surgery, then all bets are off and you should not expect them to last. Remember to protect your investment with good and healthy habits! 
They Can Help You Chew and Even Speak Better
Dental implants allow you to eat the same foods you could eat with natural teeth, including everything from apples to popcorn. You won't run the risk of them popping out as you might with a denture. Of course, you will have to stick with soft foods in the healing period after the procedure. But, once you have completed the implant process and fully healed, and your crowns are in place, you should be able to enjoy all of the same foods as before.
Missing teeth can affect our speech, and by filling these spaces with dental implants, patients may see improvements in their speech as well.
They Won't Move!
Unlike dentures, dental implants are not going to move. Once the implant has been drilled into your jawbone, the process of integration begins, which is just a fancy way of saying the implant becomes a permanent part of your jaw! So, dental implants offer a level of reassurance and confidence that you simply won't get with dentures. You can rest assured that the implant is going to stay put!
They Prevent Further Bone Deterioration in the Jawbone
This is one of the most significant benefits of dental implants, though it may be lesser known (and celebrated) than the overall cosmetic benefit. Dental implants help to prevent bone deterioration, a significant concern for all of us as we age.
When an implant is inserted, it helps to preserve the jaw structure, which, in turn, prevents the atrophy associated with bone loss. Dentures and bridgework do not do this: they provide a cosmetic solution but cannot be counted on to aid in the preservation of the jawbone. With implants, the patient is able to chew normally and keep the jawbone intact. If you think about the varying costs associated with dental procedures you must also weigh them with the benefits—and this is a big one!
Before proceeding with dental implants, or any other procedure for that matter, be sure to ask your dentist to review all of the pros and cons to find the fit that is right for you. While dental implants may be a more costly option, they could also provide a long-lasting solution that requires less maintenance than other options. (Provided you maintain good daily habits of brushing and flossing!)
Relate Posts to Read:
Dental Implants Problems & Complications: What Can Go Wrong?