Choosing Between Laser Gum Surgery and Traditional Gum Surgery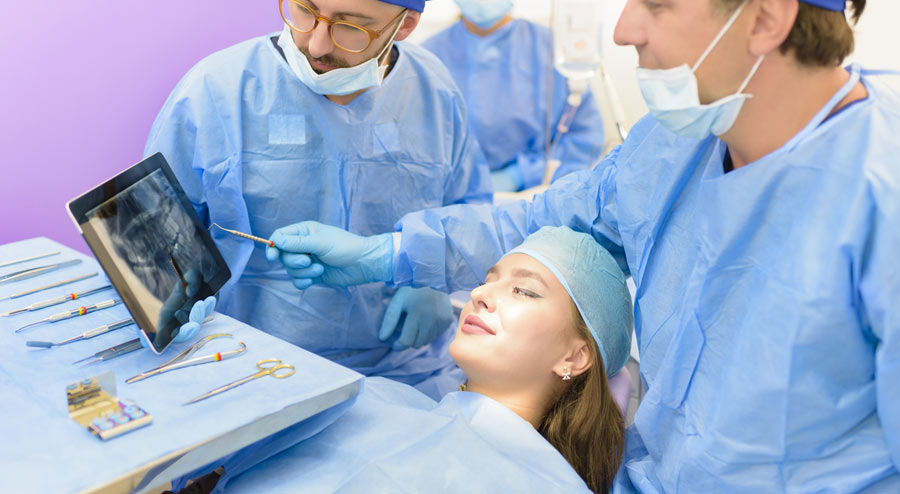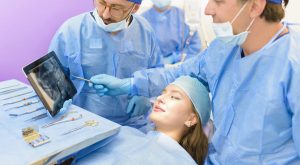 If you need to have gum surgery to help make sure your oral hygiene and overall dental work is the healthiest it can possibly be, you need to know the many options that you can choose from. Learning about both laser gum surgery and traditional gum surgery is the first step to figuring out the very best for you and your situation, whether it be gum disease, gum recession, diseased tissue, or other periodontal disease.
The ultimate goal is to make sure that you are as healthy as possible—and to make sure that the surgery you have is the absolute best. There are some critical differences between laser gum surgery and traditional gum surgery and both operations work better in different circumstances. This article is here to help you understand which gum surgery is best for you.
Traditional gum surgery
The main difference between traditional gum surgery and laser gum surgery is the tools and utensils used during the different procedures. Traditional operations use scalpels and sutures while laser gum surgery does not. This type of operation consists of a periodontist using their blade to help them see the gum tissue, which then results in them cleaning the pocket and then decreasing the pocket depth by also cutting away the tissue. Quite often, the periodontist will then need to use gum grafting (which can be incredibly painful) to then reattach the gum tissue cut away to the tooth's root.
Because of this intensive surgery, there tends to be a lot of pain felt afterward. One of the most significant differences between these two surgeries (other than the utensils used and the overall procedure), is the healing time and overall pain. Compared to laser gum surgery, there is a lot more pain involved in traditional gum surgery. Every patient is different in how they feel pain and how long it takes them to recover, but this type of procedure is a surgery, after all. There will need to be some time to find comfort and recover after the surgery.
With pain after surgery comes prescribed medication. More often than not, patients are prescribed painkillers to help with their healing experience after these traditional gum surgeries. The whole operation and healing time are much more painful, and much longer, than necessary, especially as laser gum surgery has become far more common.
Laser gum surgery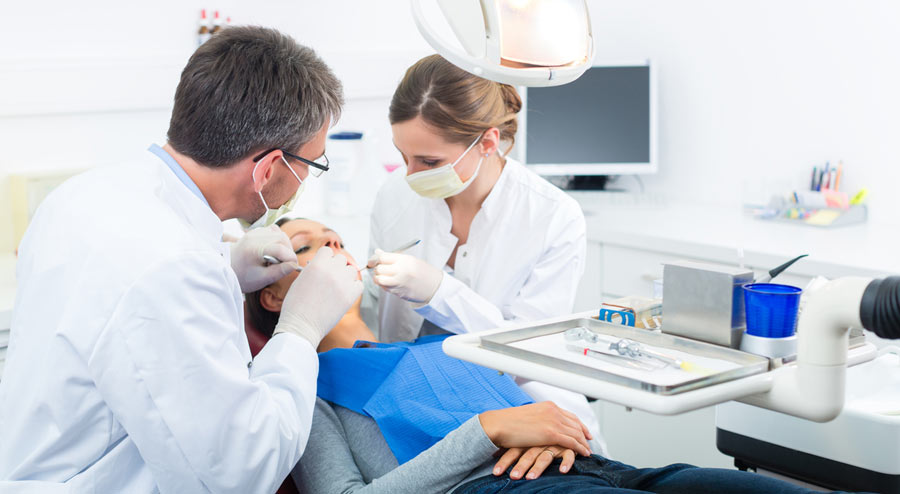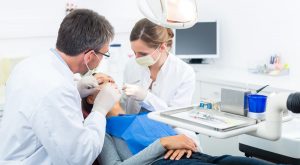 Again, the main difference between laser gum surgery and traditional gum surgery is the utensils. While conventional surgery uses scalpels, laser surgery does not. In fact, laser gum surgery requires minimal invasive treatment where blades are not used at all. Instead, the laser technology used does all the work that the scalpel and sutures used to. And, because it is minimally invasive, it's far less painful than traditional gum surgery.
During laser surgery, the whole procedure is done while the patient is awake and can take up to about two hours. The only areas that are numbed are the areas of the mouth where the surgery needs to take place. Patients do not have to be put under for this surgery, which means they won't have the added side effects and drowsiness that anesthesia can cause.
Not only is laser gum surgery less painful than traditional surgery,it is also far more beneficial. During traditional gum surgery, it's tough to not remove healthy tissue away from the bacteria in the gums. In fact, it's almost impossible. With laser gum surgery, however, the advanced technology allows the laser to pinpoint just where the bacteria is—and then helps rid the bacteria without damaging any of the healthy tissue in your mouth.
But that's not the only benefit you can gain from deciding to choose laser gum surgery instead of the traditional route.  Studies have shown that this surgery actually helps your gum tissue reattach itself to your teeth's roots, while also helping promote new bone growth around your other teeth.  Compared to the damage a scalpel and sutures do to your overall dental work in traditional surgeries, this is a massiveincrease and a stunning advantage.
You'll also experience fewer infections by choosing laser gum surgery. Traditional gum surgery can bring about infections—as is natural during a dental operation like this. However, with this type of laser surgery, it is unlikely that you will suffer any form of infection. This is because of the minimal invasive practice that doesn't require any surgical cuts. This surgery also helps remove all harmful bacteria in the patient's gingival pocket, which also helps leave patients with a significantly reducedpossibility of infection following surgery.
Many people are turning to laser gum surgery over the more traditional gum surgery for a significant number of reasons, but the overall pain and healing time is a definite plus. The operation is minimally invasive and leaves patients feeling much better than traditional surgery. In fact, after a laser gum surgery, many patients feel good enough to immediately go and head on back to work or carry on about their day asusual. It really is almost that pain-free. No surgical cutting or stitching occurs during this surgery, which is one of the main reasons why there really isn't any pain.
It's easy to see why laser gum surgery is the better option between the two. Traditional surgery is painful, time-consuming, and alsodamages the gums compared to laser gum surgery. With laser gum surgery, you can be up and ready to continue on with your day in just a few hours.Additionally, the benefits of healthy tissue and no incisions are hard to ignore! While traditional surgery just sounds somewhat scary, laser gum surgery sounds very possible.
Before you make any decisions, however, you should always talk with your orthodontist or dentist. Only they can provideyou with accurate advice and recommendations that are vital to your current situation and health situation. Hopefully, now you have the right information to understand these two very different surgeries better—and be more prepared to have this operation and continue to make sure your teeth and oral hygiene is as healthy as it possibly can be!
Relate Posts to Read:
TMJ Surgery: What is it and when is it Necessary?
Medically Fact-Checked & Written by Our Dental Editorial Team
You can read more about our editorial guidelines by clicking this link and learn more about the Emergency Dentists USA editorial team here.