Best Mouthwash for Gum Disease and How It Works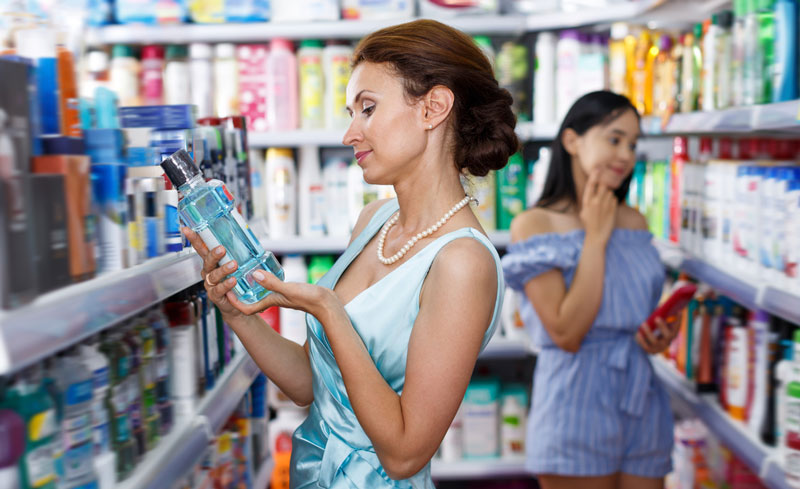 Looking into the history of mouthwash it has, in its different forms, been traced back more than 4,000 years. In fact, it is ancient Chinese and Indian texts that reveal evidence that different liquidshave been used for sanitation of the mouth over the years. Fluids,such as saline water, water infused with plant extract, and evenurine were used to thoroughly cleanse the teeth as well as soothe soreness and pains in the mouth. Using modern mouthwash correctly can freshen your breath, help prevent cavities, and even treat gingivitis. We will dwell more on therapeutic mouthwash because of its immense impact in dealing with gum disease and its increase in popularity.
Mouthwash

Mouthwash comes under several guises: mouth rinse, oral rinse, and mouth bath. A mouthwash or rinse should never be used as an alternative to regular oral hygiene such as brushing and flossing. It should, however, be included into a typical dental routine with good oral hygiene to maintain fresh breath and to further discourage harmful bacteria. For those who suffer from halitosis (bad breath), consulting with a dentist may provide you with some alternative solutions. Usually, mouthwashes are antiseptic solutions, and they reduce the microbial load in the oral cavity.
According to the American Dental Association, there are two key types of mouthwashes out there, and finding the right one for you and the kind of teeth you have is important in regards to the results. The one you choose largely depends on the desired results and preferences. The two types of mouthwashes are as follows:
Cosmetic mouthwash is generally used to cover bad breath but it does not necessarily treat the underlying reason of bad breath.
Therapeutic mouthwash is the more preferred treatment for bad breath as it kills the bacteria, which leads to bad breath while reducing plaque, gingivitis (gum disease), and cavities.
When seeking a mouthwash to treat gum disease, you need first to make sure that mouthwash is sufficient enough for the severity of your condition. For extreme cases of gum disease or periodontitis, a strong prescription toothpaste may be advised. For minor gum disease or for people looking for ways to prevent gum disease, however, mouthwash is more than adequate.
Advantages of Mouthwash
1. With varieties of flavors and distinct types to choose from, mouthwash is best for combating the bacteria-causing mouth odors and bad breath, leaving you with minty fresh breath. Anaerobes and gram-negative bacteria, such as Prevotellamelaninogenica, Treponema denticola, Porphyromonasgingivalis are most likely to cause this offensive odor.
2. The most proactive way of targeting any form of gum disease is by preventing the major cause. By so doing, mouthwash helps to prevent the build-up of plaque and combats it before it gets worse. So,always remember that brushing and flossingcan remove plaque before it becomes a problem.
3. Mouthwash is used before brushing to rinse out any loose particles in your mouth making your teeth stronger and fresher.
4. The regular use of mouthwash stops cavities from forming around your gums. This will also prevent the build-up of bacteria in hard to reach places,
How to Use Mouthwash
1. Brush and floss
Mouthwash should always be used after the brushing and flossing of teeth in order to clear as much build-up and plaque as possible. This will make the mouthwash much more effective.
2. Measure the correct amount
The quantity of mouthwash for each rinse or gargle must be accurately measured to avoid situations of mistakenly swallowing the solution. Roughly four teaspoons or 20 ml of mouthwash is a sufficient amount for each rinse. Some people havea tendency to dilute mouthwash with water but, in doing so, the mouthwash becomes less effective. Inexpensive dispensers are widely available to ensure that the correct dosage is achieved every time.
3. Timing
It is entirely dependent on personal preference as to how long you want to swish Ideally, it would be between 30 and 60 seconds; however, you can always start with 10 seconds and increase the length of time gradually. It might seem obvious, but the longer that mouthwash is swirled around the mouth, the more effective it is.
4. Gargle
Gargling for 30 to 60 seconds kills all the bacteria hiding on your tongue and at the back of your throat. Some people prefer to gargle a few times to ensure that the breath is fresh—and the germs are no more.
5. To rinse or not to rinse
Rinsing your mouth with water after using mouthwash is another personal preference. Should you decide to rinse after using mouthwash the teeth might not remain protected for as long as they would without rinsing. However, if you feel more comfortable in doing, so it is entirely your choice.
Best Mouthwashes for Gum Disease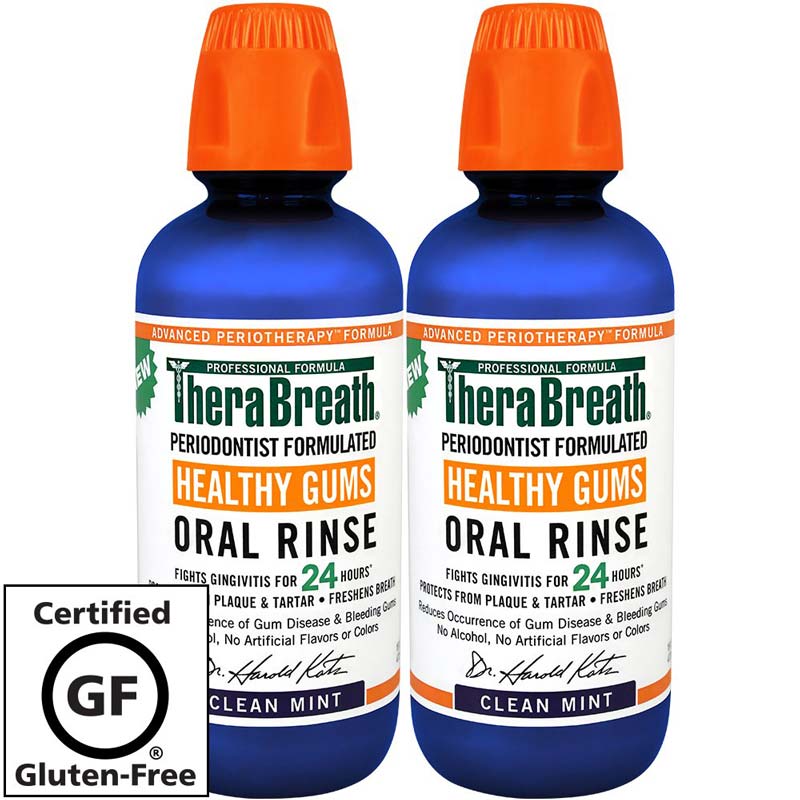 This periodontist-formulated mouthwash is considered the best quality and value for money. TheraBreath Healthy Gums Oral Rinse is packed with FDA-approved ingredients, all of which have been clinically proven to fight against gingivitis by killing germs and bacteria. It is alcohol- and sugar-free, which means it won't sting the mouth or gums. This will also not damage the teeth. The addition,a zinc compound helps combat halitosis, leaving both the gums and the breath clean and germ-free.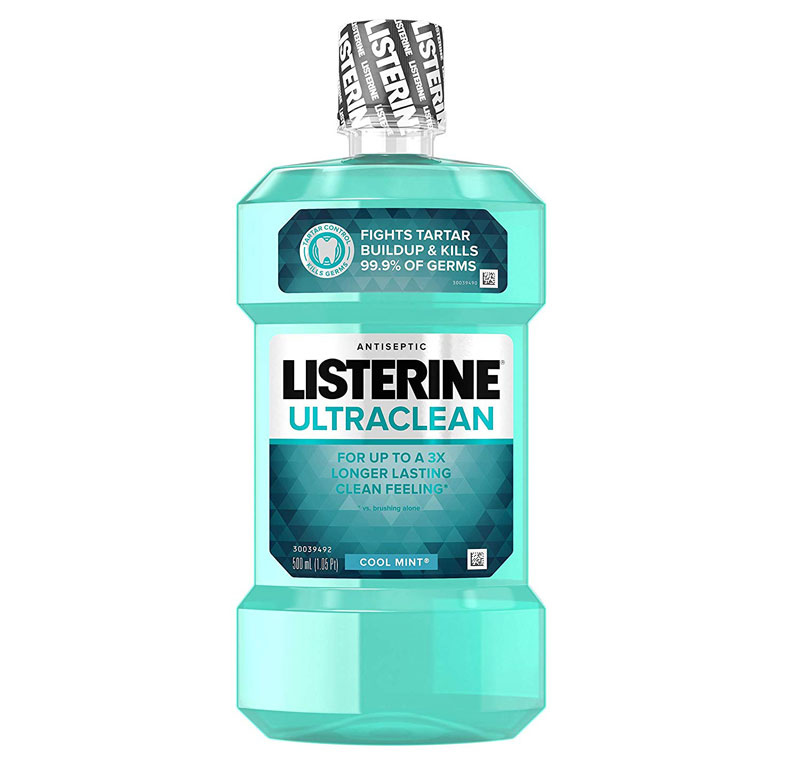 Listerine is a familiar brand to anyone and probably the most popular mouthwash with plenty of ADA- and FDA-approved ingredients to fight gingivitis. It's clinically proven to prevent tartar build-up and germs. Although this mouthwash contains a powerful antiseptic, the crisp minty flavor is a refreshing way to complete your oral hygiene routine. It contains no alcohol, artificial sweeteners, or dyes. And, because it is a trusted brand that has been around for many years, it has gained a strong reputation.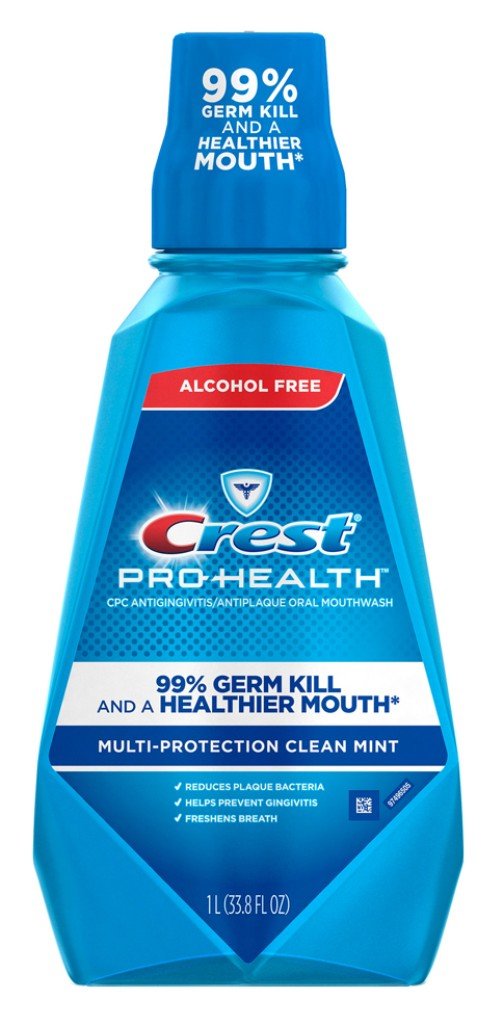 This one includes all of the desired bacteria-fighting benefits that you wish to find in a gingivitis mouthwash. However, what it doesn't deliver is the repugnant aftertaste. The Pro Health Multi-Protection Rinse offers no mercy when it comes into contact with the harmful bacteria. It even tackles plaque pretty well which is another cause of gum disease. When you're done swishing it, you'll enjoy a minty flavor instead of an alcohol burn.
Apart from the aforementioned brands, there are also other top-quality brands that could be used depending on what you need.
It must be noted that mouthwashes do not provide the sole treatment of gum diseases. Treating gum disease should be a multi-modal approach consisting of antibiotics, excellent oral hygiene, and quality mouthwashes. Where needed, specialized toothpaste may be used. Scaling and polishing are also essential to prevent the plaque from sticking to your teeth. Your dentist should be able to give you the necessary instructions to follow in order to have that bright smile.
Relate Posts to Read:
Dip Gum Disease and How Tobacco Effects Your Oral Health