Does Activated Charcoal for Teeth Whitening Work? You Need to Know the Truth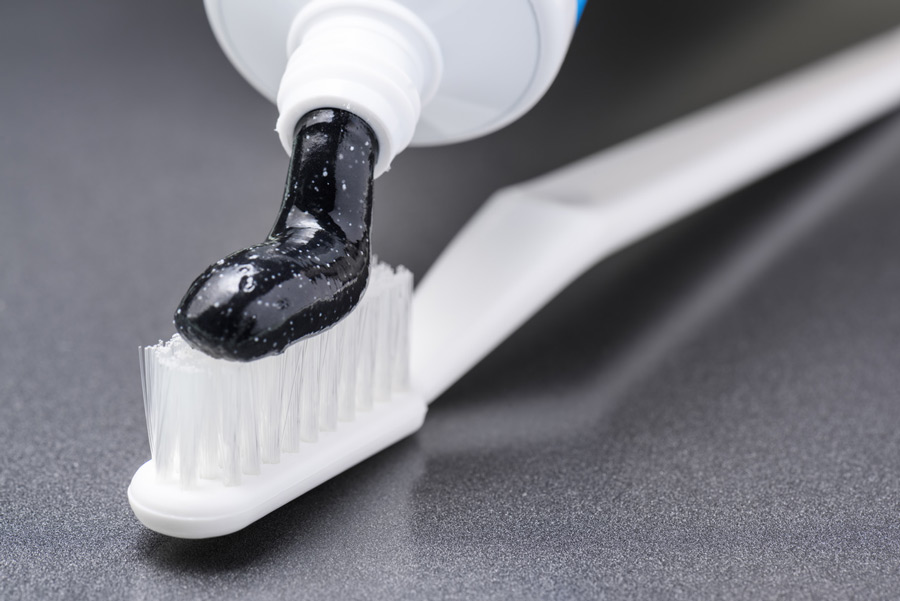 You can't go on the internet without seeing someone using activated charcoal to whiten their teeth. It might seem crazy that by rubbing black powder over your teeth will turn your teeth from yellow to white instead of dying them black – so, why are people doing it?
It turns out that activated charcoal has been part of dental hygiene a lot longer than most people would think, and it actually makes sense why one might use it as a whitening agent. Let's take a closer look at what activated charcoal is and how it might work to whiten your teeth.
Activated Charcoal: What is it?
Activated charcoal is very different than the charcoal that you would purchase to cook on a grill with. In fact, activated charcoal is what is leftover on the surface of regular charcoal after it has been put under increased heat, gas, and an activating agent. Therefore, if you want a safe way to whiten your teeth,you need to find this special chemically changed charcoal.
Is Activated Charcoal a Good Teeth Whitening Agent?
A perfectly white smile is sought after often by just about everyone – it's all you see on T.V., the internet, and magazines. But can activated charcoal safely whiten your teeth?
The answer isn't as straightforward as you might hope because no formal evidence has been reported showing that it does whiten teeth. The only things that might indicate that it works are videos on the internet and magazine articles – that's it.
While the FDA has approved activated charcoal for many health uses, the American Dental Association has not approved it for any dentistry products.
But even with all of this said, there have been numerous observations that showed that activated charcoal could absorb plaque and other substances that can stain your teeth.This means that the chemical properties of the activated charcoal that you're using is a natural teeth whitener; however, it doesn't neutralize the toxins, it only binds to them which then results in whiter looking teeth.
Is Activated Charcoal Too Abrasive?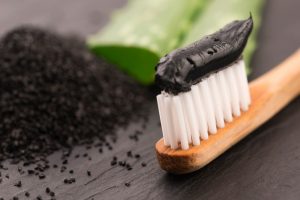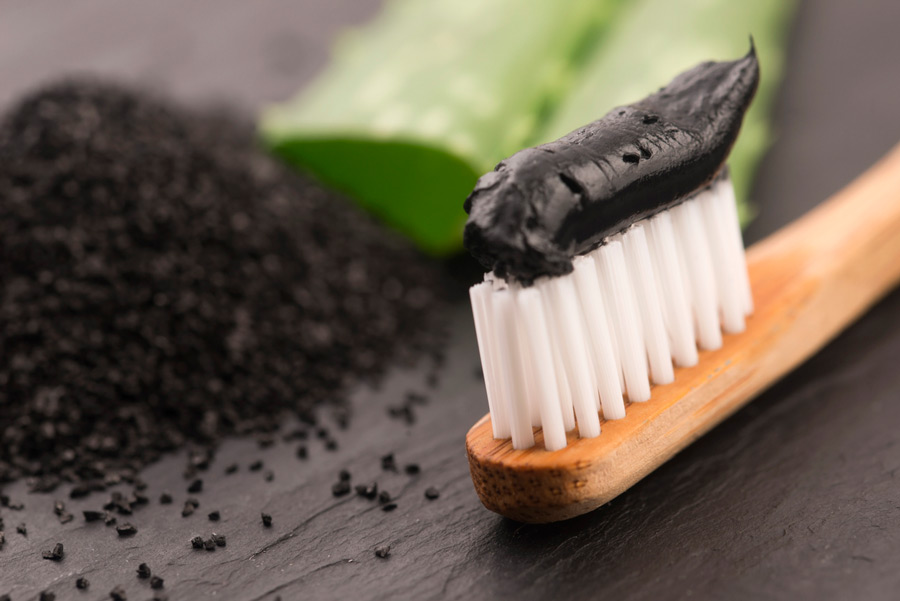 When brushing your teeth, you need to remember that your teeth don't regrow as you age. This is why you need to stay away from products that could potentially wear down the enamel of your teeth and weaken them over time. So, it's important for you to make sure that you aren't purchasing activated charcoal toothpaste that is too abrasive for your teeth.
Dentists use a scale called the Relative Dentin Abrasivity (RDA) as a guide to measure the abrasiveness of dental products. According to the FDA, a good rule of thumb is to make sure that your dental products are rated on the RDA scale at 200 or lower. Anything higher than 200 you should stay away from!
So, where do activated charcoal powder and toothpaste land on this scale?
Activated charcoal powder scores between 70 to 90 on the RDA scale, which makes it okay to use on your teeth in moderation. If you want to use activated charcoal toothpaste, make sure that it falls between 100 to 200 RDA.
You should always check the abrasiveness of activated charcoal products before you use them on your teeth: you want to whiten them, not destroy them naturally.
How Often Should I Use Activated Charcoal?
You should only use activated charcoal as a whitening agent in moderation. Don't go and use it every single day to try to make your teeth impossibly white. Remember what we said above about the charcoal being abrasive and damaging the enamel of your teeth. When used too often, activated charcoal can be detrimental to your oral health.
When using charcoal as a teeth whitener, make sure that you aren't brushing with too much force or using bristles that are too hard – these things will only cause more significant damage to your teeth.
With all of this in mind, ideally, you would only use activated charcoal on your teeth once or twice a month. Also, when you use the charcoal, you use a soft bristled brush and very gently brush it onto your teeth – or you could smear the product on your teeth with your fingers instead of a toothbrush.
How to Safely Use Activated Charcoal
The safest and best way to use activated charcoal as a teeth whitener is to follow these steps:
Break a tablet of activated charcoal and pour the powdered contents into a cup or bowl
Add about a teaspoon of water to the charcoal powder – there should be enough water to cover the bottom of the container, so if a teaspoon doesn't do this, then add a little more
Mix the water and charcoal powder until a paste has been created
Apply the paste to your teeth using a soft-bristled toothbrush or your fingers
Let the paste sit on your teeth for about 3 minutes, then rinse out your mouth
Make sure that when you're rinsing out your mouth, you are doing it more than once to try to wash away as much of the charcoal paste as possible from your teeth. This process is more to avoid the charcoal bits from migrating back onto your teeth and making your teeth appear black.
You can follow these same steps using activated charcoal toothpaste for a brighter smile!
Final Thoughts
There isn't any formal evidence that activated charcoal is the best natural whitening agent for your teeth, but observations have shown that it does have the potential to do so. If you decide that you want to use activated charcoal whitening, you should do so with care.
The activated charcoal may help absorb the discoloration from coffee, tea, etc. from your teeth without you having to pay a lot of money to have those stains removed by dental professionals. But remember that charcoal can be abrasive and ruin the enamel of your teeth. You should always check the RDA score of the powder or toothpaste you are using and gently use a soft bristled brush, or your fingers, to apply the product to your teeth.
Medically Fact-Checked & Written by Our Dental Editorial Team
You can read more about our editorial guidelines by clicking this link and learn more about the Emergency Dentists USA editorial team here.