Our most popular New Mexico cities include:

Don't See Your City Listed? Don't Worry! CALL NOW to Find an Emergency Dentist Near You!!
---
Walk in Dentist New Mexico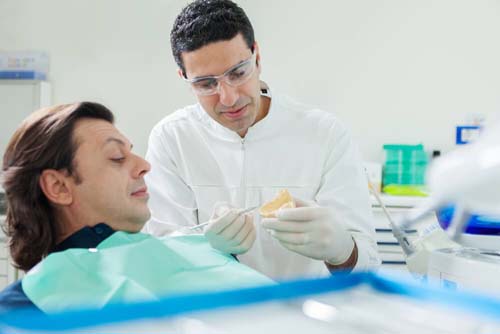 If you are from New Mexico and are experiencing a dental emergency then you came to the right place. If you can't already tell this page was specifically designed for folks who live in New Mexico. Therefore, the information on this page is solely for you. We are going to be covering things like, where you can find the closest dentist that you can make an appointment with, what you need to have in order before you visit the dentists office and where New Mexico ranks nationally with regards to oral care.
Coincidentally, our favorite way of kicking off our state pages is to talk about where they rank nationally. So, lets have a look at New Mexico and see where it falls in the grand scheme of things.
New Mexico National Rankings
People tend to find this section of our state pages very interesting. There is a sense of pride you get when you look at your state to see where it ranks on the national level. Remember, we are talking about New Mexico with regards to it's overall oral health.
This begs the question: "where does New Mexico rank?"
Truthfully, not well…
The percentage of people that have visited the dentist in the past year is 2.5% lower in New Mexico when compared to the national average.
The percentage of people who have gotten their teeth cleaned in New Mexico is 3.1% lower than the national average.
18.5% of the elderly in New Mexico have had to have all of their teeth extracted. This is 1.5% higher than the national average.
(Our statistics were found by using StateHealthFacts.org.)
New Mexico Dental Insurance
We shouldn't have to pitch you on why you need insurance. However, you might be surprised to learn about the many people in an emergency situation without insurance that visit our site. Therefore, we have decided to put this page together to inform them on the insurance situation in New Mexico.
A little over 2 million people currently reside in New Mexico. 21 percent of those people are walking around without insurance of any kind. This is a staggering amount as the national average is only 16%. So yes, New Mexico does have a bit of an uninsured problem. Nevertheless, it's not too late for you to sign up for an insurance plan.
We took the liberty to do some up front research for you to give you a general idea of how much dental insurance in New Mexico is going to cost you.
In our research we came across 9 different insurance plans.
These plans cost anywhere from $13.47 to $47.44 per month.
The average of these plans is $25.28 per month.
(Research was done using EHealthInsurance.)
The Closest Emergency Dentist To You
One of the things that we noticed a long time ago is that it is very hard to find a resource that focuses specifically on your problem (emergency dental situations) and gives you a list of the dentists that are closest to you. Well, look no further because that resource is here. We have compiled one of the largest online dental databases and you can use our hard work to your advantage. Just as a side note, here are some of the things that we require all the dental practices in our databases to have:
24 hour service or late night hours.
Weekend hours.
A willingness to take on your specific dental emergency.
The best way that we could think of to help you find the closest urgent care dentist was to divide this section up by cities. Therefore, all you are going to have to do to find the closest dentist to you is to locate your city or the city closest to it on our list. Good luck!