Helping Thousands of People Each Year Find Dental Services
Emergency dental surgery, cavities, general dental care.
Find immediate help, no insurance required.
Get relief from chipped, cracked or lost teeth, abscesses or toothaches.
Emergency Dentist Clovis, NM – Find a 24 Hour Dentist
Clovis is a small city in New Mexico and is home to about 40,000 residents. Visitors to Clovis love the Hillcrest Park Zoo where they are able to see exotic animals, and the Norman and Vi Petty Rock and Roll Museum that is home to a artifacts from Buddy Holly and plenty music history.
Clovis also offers a variety of outdoor parks for anyone who loves adventure, and the excellent weather makes enjoying the parks a year-round treat. Clovis is also home to a large selection of excellent emergency dentists who are always available to handle your dental problem.
The Emergencydentistsusa.com website is the perfect location to begin and end your search for a new Clovis emergency dentist. Just log onto our comprehensive website and browse our hand-selected emergency dentists. Scroll through the list and click on the dentist with office hours or services that suit your needs. The Emergencydentistsusa.com website also provides handy information like driving directions and insurances accepted to make your dental choice easy. The top emergency dentists in Clovis are always at your fingertips on the Emergencydentistsusa.com website.
Need a little extra help choosing a great emergency dentist? Call our dentist finder hotline 24-hours a day and speak to a caring agent who can help you select a new dentist. Your agent can also make your appointment for you and offer driving directions so that you can find your new dentist quickly.
Remember to arrive at least 15 minutes early to your first appointment so that you can fill out the new patient paperwork. Bring your dental insurance card and a photo ID with you to visit your new dentist. You should also remember to bring your dental copayment if necessary.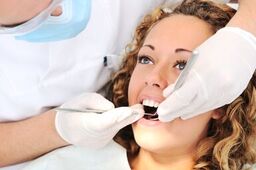 Emergency Dental Office Clovis, NM
Clovis is a wonderful place to visit and also a great place to be when you have a dental emergency. Scroll down to see some of our top Clovis dentists listed below.
Walk-in dental clinics – walk-in dental clinics offer dental visits without the hassle of making an appointment or waiting days or weeks to see the dentist.

Emergency 24-Hour Dental Clinics – this type of dental clinic has a dentist available 24-hours per day and seven days per week.

After Hour Dentists – an after hour dental clinic offers services outside of the standard 9 a.m. to 5 p.m. office hours. After hour dental clinics often include weekend or evening appointments.
Familia Dental
Phone Number: 575-762-2757
Address: 4017 N Prince St, Clovis, NM 88101
Website: www.familiadental.com
Doctors: Dr. Sheffield
Description: With bilingual staff members and a caring dentist, Familia Dental in Clovis makes your dental appointment a breeze. Restorative and cosmetic services are always available at this family dental clinic. Familia Dental accepts most dental insurances and has weekend hours for dental emergencies.
Mon 9:00 AM – 6:00 PM
Tue 9:00 AM – 6:00 PM
Wed 9:00 AM – 6:00 PM
Thu 9:00 AM – 6:00 PM
Fri 9:00 AM – 6:00 PM
Sat 9:00 AM – 3:00 PM
Powell Family Dentistry
Phone Number: 575-742-3100
Address: 121 W Llano Estacado Blvd, Clovis, NM 88101
Website: www.powellfamilydentistry.com
Doctors: Dr. Powell,
Description: Located in the heart of Clovis, Powell Family Dentistry is a great place for adults and children. A caring dentist and a staff that speaks English and Spanish, make this dental office an excellent choice for emergency dental services. Powell Family Dental provides both cosmetic care and restorative dental care.
Mon 8:00 AM – 5:00 PM
Tue 10:00 AM – 5:00 PM
Wed 8:00 AM – 5:00 PM
Thu 8:00 AM – 5:00 PM
Fri 8:00 AM – 5:00 PM
Zarikta Dental
Phone Number: 575-762-4501
Address: 813 Parkland Dr, Clovis, NM 88101
Website: www.zarikta.com
Doctors: Dr. B. Zarikta, Dr. M. Zarikta
Description: This father and son team of caring dentists provide family dental care in Clovis. From orthodontics to restorative dental services, Zarikta Dental is a wonderful choice for families with children. Convenient office hours and a caring staff make Zarikta Dental a favorite in Clovis.
Mon 8:00 AM – 5:00 PM
Tue 8:00 AM – 5:00 PM
Wed 8:00 AM – 5:00 PM
Thu 7:30 AM – 4:00 PM
Fri 8:00 AM – 12:00 PM
24 Hour Emergency Dentist Clovis
Tooth pain can cause any day to become a terrible day, especially when that tooth pain begins with a fall or an accident. If your tooth is injured in an accident, head straight to the nearest hospital emergency room or urgent care center for prompt medical treatment. When a toothache occurs that is not related to an accident or fall, you can have your tooth pain treated at your Clovis emergency dental office. Toothache pain that lasts for more than an hour or two should always be addressed by a dentist as soon as possible.
The New Mexico State Dental Association website is a great place to search for your new dentist's current licensing and credentials. Any time you choose a new Clovis emergency dentist, it is extremely important to ensure that he or she is properly licensed in your state. You can log onto this website and enter your dentist's name in the search box. View documents that include current licensing right online. You can also find most of these documents by visiting the dental office prior to your first appointment. Many dentists keep licensing on display right in the office.