Home
/
Jacksonville
/
Pediatric Dentists Jacksonville, FL – Find Children's Dentists
Helping Thousands of People Each Year Find Dental Services
Emergency dental surgery, cavities, general dental care.
Find immediate help, no insurance required.
Get relief from chipped, cracked or lost teeth, abscesses or toothaches.
Pediatric Dentists Jacksonville, FL – Find Children's Dentists
Being a parent is the most important job in the world. After all, you are raising the future generation which is why it is important to provide your children with a great pediatric dentist Jacksonville. Our job is to help you find a great pediatric dentistry Jacksonville office that meets all of your needs. We know how difficult taking children to the dentist can be and we also know that taking them to a pediatric dentist can alleviate some of your stress.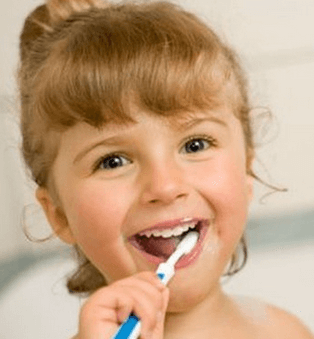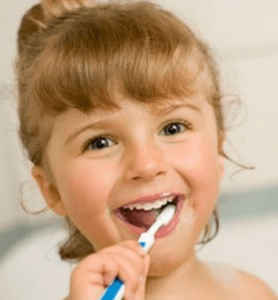 That is why we have picked out the top three offices in the Jacksonville area for you to have a starting point with. All you have to do is pick which one you prefer and make that call today. You will be glad you did and we bet your child will be the best he or she has ever been at the dentist from this point on.
What is pediatric dentistry?
Simply put, it is a kid's dentist Jacksonville. They work to specialize in dentistry for children Jacksonville. These dentists are each board certified and highly trained in the art of children's dentistry and all parents know dealing with children is always an art form. The office will often have toys and other fun things for children to play with when they are waiting for a sibling to finish up. Then some offices even have treats for kids who behave well during their dentist appointment. Your kids will be in great hands and your mind put at ease when you take your kids to a specialist for kids dentistry. Give it a try today. You will be very glad you did. No more worries about the kids breaking priceless art in the waiting room either.
Check for Jacksonville's Emergency Dental Care clinics here.
---
Pediatric Smiles
Dentist: Dr. Staci Suggs and Dr. Tanya Wall Nunn
Address: 1651 Southside Connector Blvd. Suite 1, Jacksonville, Fl. 32225
Website: www.pediatricsmiles.com
Phone Number: (904) 821-3413
Description:
If you are looking for a great children dentistry Jacksonville you have come to the right place in Pediatric Smiles. Their highly trained staff works well with all children and are very skilled with even the most difficult patients. You will not be disappointed in the smiles offered up at this pediatrician dentist Jacksonville office. They are all about their patients, your children. It is their job to make sure the entire family is at ease and they do this job well. Give them a call today to get on the schedule today.
Office hours:
Monday – Call for hours
Tuesday – Call for hours
Wednesday – Call for hours
Thursday – Call for hours
Friday – Call for hours
Saturday – Closed
Sunday – Closed
---
Kids First Dentistry
Dentist: Dr. Jila Mahajan and Dr. Dennis Stone
Address: 4495 Roosevelt Boulevard Suite 111
Website: kids1dentistry.com
Phone Number: (904) 423-1377
Description:
When it comes to children dentistry Jacksonville Kids First Dentistry is one of the best out there. They are friendly from the moment you make the first call to the end of the appointment. Each of the dentist and staff is highly educated and trained with children. You will not be disappointed and the cheerfulness is second to none. Give this pediatrician dentist Jacksonville a call and get on their schedule today.
Office hours:
Monday 8 am to 5 pm
Tuesday 8 am to 5 pm
Wednesday 8 am to 5 pm
Thursday 8 am to 5 pm
Friday 8 am to 2 pm
Saturday – Closed
Sunday – Closed
---
River City Pediatric Dentistry
Dentist: Dr. Lindsay Maples
Address: 9857 Old St. Augustine Road, Suite 3, Jacksonville, FL 32257
Website: rivercitypediatricdentistry.com
Phone Number: (904) 880-5437
Description:
River City Pediatric children dentistry Jacksonville is all about making parents and children happy in all that they do. They know it is not easy to take children to the dentist or is it easy on the children, but they work to make it a pleasurable experience had by all so that children love to go. Pediatrician dentist Jacksonville offices like this are few and far between, but they are important nonetheless. Everyone at this office is full of smiles and will give your child a beautiful smile and lesson in how to take care of it at every visit. You will never be disappointed. Give them a call today and chat with their friendly staff.
Office hours:
Monday 7:30 am to 4 pm
Tuesday 10 am to 6 pm
Wednesday 7:30 am to 4 pm
Thursday 7:30 am to 4 pm
Friday – Closed
Saturday – Closed
Sunday – Closed
---
When you decide to go with a pediatric dentist Jacksonville you and your kids will be glad that you did. Pediatric dentistry Jacksonville always makes sure that your children are the center of attention and learn to be great dental patients for the future. Each of the dentist selected above was picked with care for their skill, education and well-trained nature with you children. Decide which works best for you and give them a call today. You will be so glad you did.
If you need dentures, check for dental implant dentists in Jacksonville.