How to Remove Tartar from Teeth Without a Dentist- Tips to Control Tartar Buildup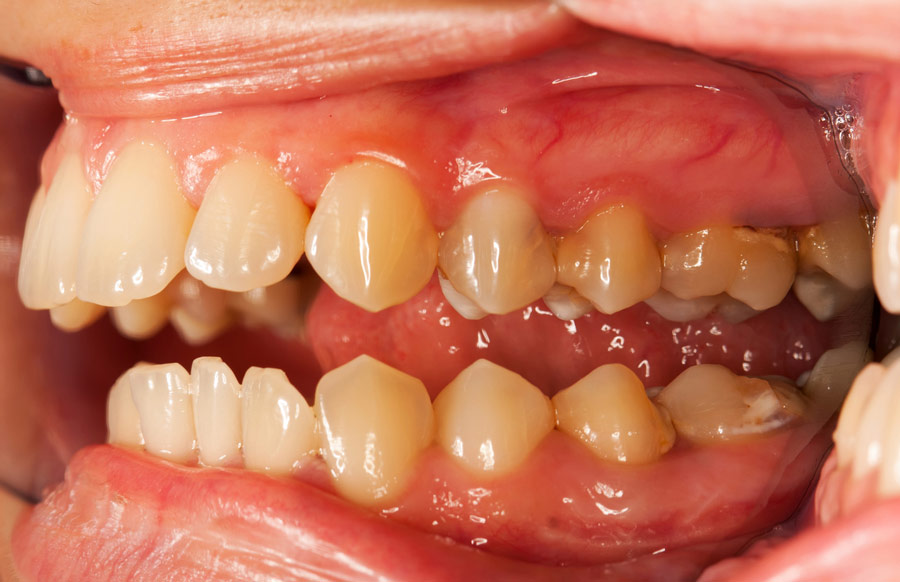 Tartar, also known as "dental calculus," is the hard, unsightly stuff that forms on the inside of your teeth thanks to plaque buildup (just when you thought you were done with the headache that is calculus, it follows you into the bathroom)!
The thing about tartar is that it can be prevented. It forms when plaque is allowed to build up and is not removed regularly by brushing, flossing and periodic visits to your dentist's office. Once this dental plaque hardens into tartar, dealing with it becomes a whole different ball game.
How Does Tartar Affect Your Oral Health?
One of the nastiest, well, at least the nastiest for our selfie and Instagram obsessed generation, is that tartar can darken and make for an unsightly look when you smile. That is mostly because tartar is porous and tends to absorb color. When that plaque build-up hardens,and you keep drinking pigmented beverages such as coffee, then you are going to have a ridge of blackened stuff ruining your perfectly white teeth.
But forget about the cosmetics for a second (we know, it's difficult but just try) there is a much more sinister side to tartar that should be causing you even more concern. Since tartar builds up along the gum line, it is allowed to take residence in your mouth and often does lead to the development of gum issues;this is because the tartar buildup provides a sticky surface upon which plaque can adhere,and dental plaque causes major oral health problems such as:
Gum disease
Cavities
Tooth decay
All of which will demand a visit or several to the dentist.
Can You Remove Tartar at Home?
Even though there are several somewhat effective ways through which you can remove tartar at home, none of them are very advisable especially when you are dealing with deeply rooted tartar. The truth is, tartar and plaque formation can cause tooth foundation issues and the gum problems we already mentioned.
So, if you feel like that tartar has been renting space on your gum for a while now and really want it gone, the best cause of action would be to visit a dentist, and have it professionally removed.
But, if you think maybe you want to give it a go at home or your teeth are just now starting to form the tartar build up, then you could try the following home remedies to remove it and prevent further build up.
Tips on How to Remove Tartar Without a Dentist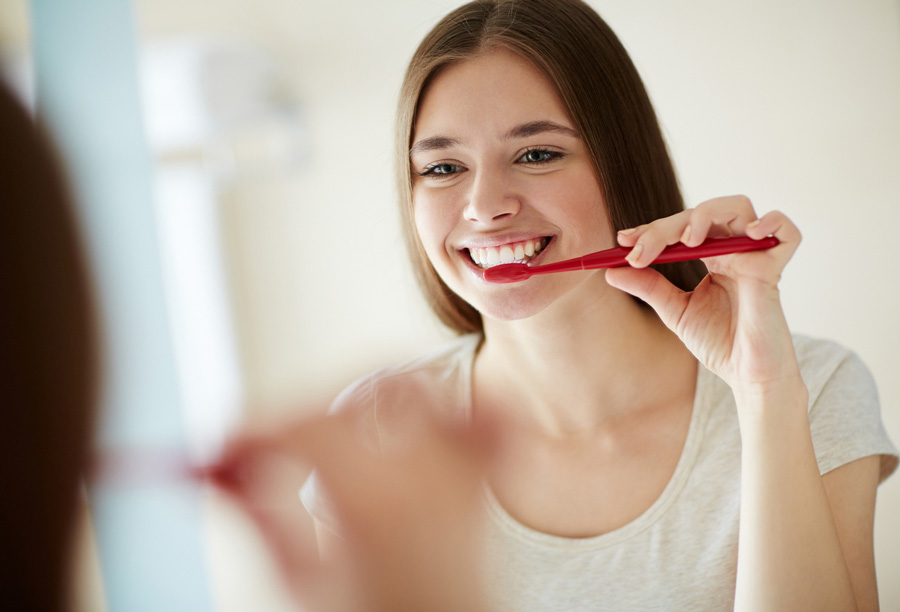 One of the simplest and most obvious ways to remove tartar is to prevent its build up in the first place. You do that by brushing your teeth at least twice a day. You should brush after every meal,but since most of us are adults and we have day jobs, that makes brushing after every meal kind of awkward. You are not going to carry your toothbrush and paste into the office,are you?
Brushing at least twice a day is good enough,and you can even use your dental floss before you go to bed. Be sure to use a soft bristled brush and let the toothpaste sit on your teeth for like two minutes. You could also try an electric toothbrush; those are always good for removing tartar from behind your teeth. That being said, here are some other tips on how to remove tartar without a dentist:
Use Baking Soda
There are several ways through which you can use baking soda to remove tartar from your teeth. Follow the following steps:
Brush your teeth as normal and rinse your mouth out
Apply a healthy helping of baking soda on your newly brushed teeth
Let it sit for about two minutes
Rinse out with warm water
Repeat this twice a day
You will be amazed at how fresh and clean your mouth feels after this treatment. The only problem is that some people may find that baking soda makes their mouths overly sensitive. If this happens, all you have to do is reduce the number of treatment sessions to about once a week. You could also mix the baking soda with lemon juice or Aloe Vera gel to lessen the sensitivity.
Gargle Warm Salt Water
Gargling warm salt water is an excellent way to get rid of plaque and tartar without having to visit a dentist. You need to do this 3-4 times a day. The best thing about this home remedies is that the salt acts as an antiseptic which can heal wounds in your gums. Additionally, it dissolves plaque. Always follow up with thorough brushing once you are done with the gargling.
Aloe Vera and Glycerin
Aloe Vera can't seem to do any wrong! You can use it to make your own tartar fighting remedies at home. This is what you need to do:
Put half a cup of baking soda in a cup of water
Add a teaspoon of Aloe Vera gel
Add some lemon essential oil (a healthy dose)
Add four teaspoons of your favorite vegetable glycerin
Once you have a perfect broth going, use that to scrub your teeth daily for plaque removal.
Chew on Sesame Seeds
Sesame seeds can act as gentle dental scrubs. All you have to do is chew a handful of these seeds without swallowing them. After a few minutes, take a dry toothbrush and use it to brush those seeds around your teeth; this will ensure that the chewed up seeds act as a tartar-fighting scrub that gets to each and every plaque covered tooth.
Use a Dental Scraper
This is the same kind of device that your dentist is going to use on you anyway but at a fee. So why not buy one yourself from your nearest pharmacy and use it at home? A dental scraper is a long, thin device with a hooked metal end. It is used to coax the tartar from your teeth. Ideally, tooth scraping shouldn't be painful. All you have to do is get the scraper, make sure your bathroom is well lit, and start scraping away at the tartar.
You might also want to start eating fruits and vegetables such as carrots that do the scraping for you. Yeah, it turns out they were right when they said an apple a day keeps the doctor away.
Medically Fact-Checked & Written by Our Dental Editorial Team
You can read more about our editorial guidelines by clicking this link and learn more about the Emergency Dentists USA editorial team here.