Tooth Enamel Loss: How It Happens How to Treat It
Tooth enamel erosion can eventually lead to tooth decay, which spirals into cavities and, eventually, leads to a domino effect of dental emergencies that can cause serious pain and cost a pretty penny in dental bills. Understanding tooth enamel, what it is, and how you lose it can help you treat lost enamel and prevent future enamel loss as well, which can really save you a lot of trouble. 
What is Tooth Enamel?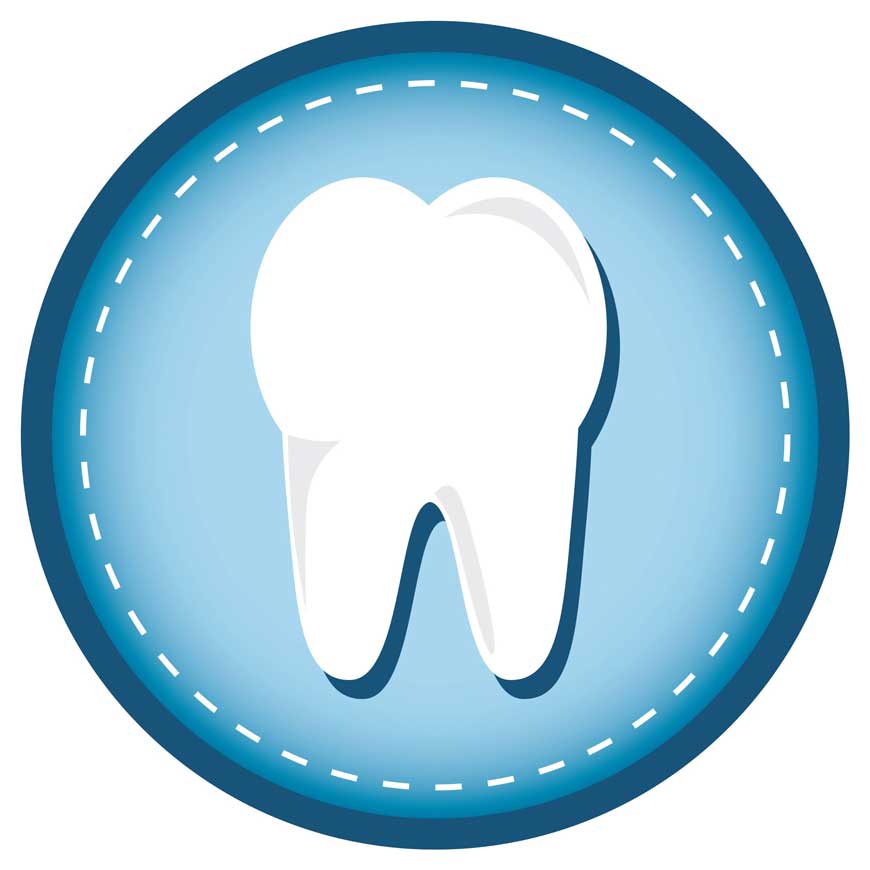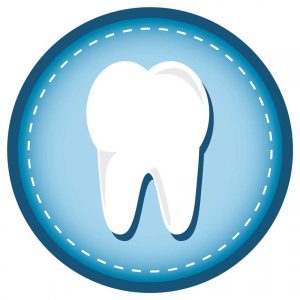 The enamel covering your teeth is a mineralized substance that is hard and durable and meant to protect your teeth. In fact, tooth enamel is the hardest substance in the human body. This protective coating keeps your teeth free of harm due to bacteria and shields the tooth's insides and roots from food, including most hot and cold temperatures. Enamel is not regenerative, meaning it does not regrow once it is depleted because it does not contain any living cells. Without it, tooth decay sets in.
The enamel is made of many minerals and is only slightly opaque. Generally, enamel is somewhere between an off-white and graying shade, but the color of your teeth is mostly derived from the inside layers. Tooth enamel can erode, leaving your teeth open to damage from bacteria in foods or from force, like from chewing or biting.
Tooth Enamel Loss
Dental enamel loss is caused in multiple ways, some of which are affected by lifestyle choices, and others that are dependent upon certain health conditions. Some reasons that may explain dental erosion include:
Drinking a lot of carbonated beverages and sugary drinks.
Drinking an excessive amount of fruit juices and other soft drinks, which often contain erosive acids from the fruit.
Eating/drinking acidic foods and drinks.
Genetic characteristics that make enamel naturally weak.
Chronic dry mouth
GERD or Acid reflux, which exposes the tooth enamel to stomach acids.
A diet that includes an excess of sugary or starchy foods.
Certain medications that may erode enamel.
Gastrointestinal conditions and diseases.
Wear and tear from the force of biting or chewing, or from friction between teeth, especially if misaligned,
Improper dental hygiene or plaque buildup. Plaque contains food particles and bacteria that can sometimes turn into sugars and starches. The bacteria can then eat away at the enamel on your teeth.
The loss of tooth enamel is called tooth erosion. Tooth enamel can be lost for any of these reasons and more and your body won't just repair the damages. Fortunately, thanks to modern science, there are a few solutions that will help you treat tooth erosion.
Signs of Tooth Erosion and Symptoms
There are a few key symptoms to look for when determining if you may have some enamel erosion. You may need to consult your dentist about enamel erosion if you notice that:
Your teeth are become more sensitive, either the certain foods, like sweets, or to extreme temperatures, like hot soup or ice cream.
You notice a crack, chips, or indentations on your teeth. Tooth fractures are usually a good indication that your enamel is weak. Indentations on the tooth also called cupping, happen when the enamel is removed, usually by force or due to friction.
Your teeth become discolored. Enamel can become stained, which is not necessarily a sign of enamel loss. However, the loss of enamel will also cause your teeth to change colors.
""Patients suffering from bulimia nervosa often have tremendous enamel erosion as a result of the teeth being bathed in acid when the patient vomits repeatedly.

Another condition that causes erosion occurs in patients who use illegal drugs, particularly methamphetamine. Think about some of the ingredients used to make methamphetamine: battery acid, drain cleaner, ammonia. They do a number on tooth enamel.

Once the enamel is gone, there is no getting it back. The damage done in both of these situations brings challenges to restoring the teeth after the patient is in recovery and seeks dental treatment." "
How to Treat Tooth Erosion
Again, enamel does not regrow. However, there are a few solutions to help protect your teeth and make cosmetic improvements for severe tooth erosion, which often leads to serious discoloration. Your dentist may suggest tooth bonding, which is the process of applying a tooth-colored resin to teeth that are discolored or otherwise physically damaged, like from chipping or tooth fractures.
The resin is smoothed over the trouble areas and blends in with the rest of your teeth. Tooth bonding can be done solely for cosmetic reasons, but it also helps to protect the teeth from temperature sensitivities, sensitivity to certain foods, or further erosion of the enamel.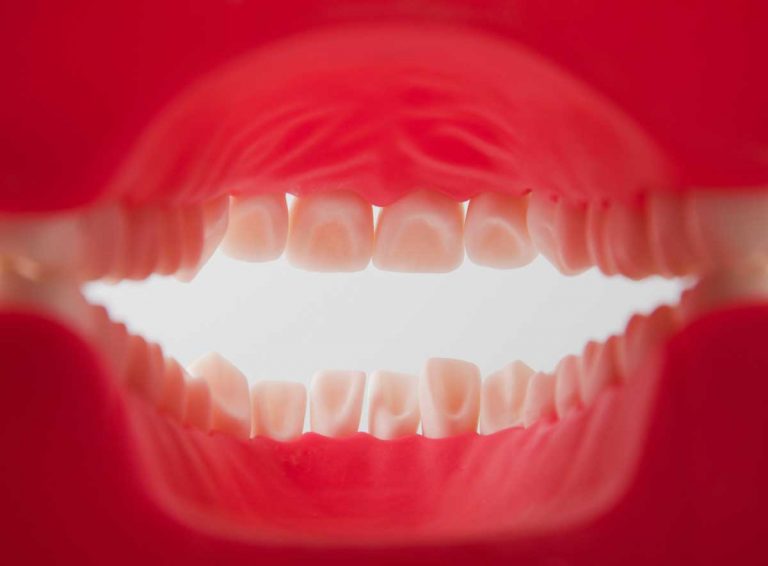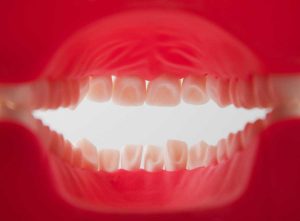 Another solution your dentist may suggest involves adding veneers or crowns to your teeth to hide erosion and protect your teeth from further damage.
Veneers are thin, porcelain cutouts that are applied to the surface of the teeth to create a more natural look. Veneers are used in a similar manner to tooth bonding, meaning they cover up discoloration and damage, usually due to enamel erosion. Veneers are more often done for cosmetic reasons, but they create a protective barrier for teeth that have become sensitive due to enamel erosion as well.
Dental crowns are like caps, which are shaped to resemble the natural pattern of the teeth, and are then placed over the teeth to improve the appearance and protect teeth that are cracked, fractured or have eroded. 
While these solutions can help you change the physical appearance of your teeth, help to add a protective layer and reduce some of the symptoms associated with enamel loss, they will not help you regain enamel. Once it is lost, there's no getting it back, so the best method of action is to prevent enamel loss from the beginning. If you already have some enamel erosion, don't worry. Teeth erode slowly, so you can slow down or prevent more erosion from happening. 
Protecting Tooth Enamel
Protecting the enamel layer on your teeth is important, but it may require some lifestyle changes. If you want to get serious about preventing tooth enamel erosion, you may want to consider making the following changes:
Avoid drinking soda and fruity beverages. Instead, opt for milk, water or a sugar-free alternative.
Avoid excess acid from fruits and some vegetables.
Chew sugar-free gum, especially after you eat. This will help remove bacteria that eat enamel from the surface of your teeth.
Upkeep a regular daily hygiene routine that includes brushing twice a day, flossing after meals, and rinsing regularly to remove excess bacteria in hard to reach areas.
Wait at least 30 minutes after meals to brush. Excessive acids on the teeth can make them more susceptible to erosion while brushing.
Use a toothpaste that is designed for enamel protection.
In the event that you think you are suffering from moderate to severe enamel loss or you start to experience extreme sensitivity or discoloration, you may want to speak with your dentist about your tooth enamel and your options for treating and protecting it.
Relate Posts to Read:
How to Strengthen Tooth Enamel in One Month
Medically Fact-Checked & Written by Our Dental Editorial Team
You can read more about our editorial guidelines by clicking this link and learn more about the Emergency Dentists USA editorial team here.