Helping Thousands of People Each Year Find Dental Services
Emergency dental surgery, cavities, general dental care.
Find immediate help, no insurance required.
Get relief from chipped, cracked or lost teeth, abscesses or toothaches.
Orthodontist NYC – Find Orthodontics Clinics in NYC
Our smiles are one of the most important things we have. If your smile isn't perfect it can give you a lack of self esteem and confidence.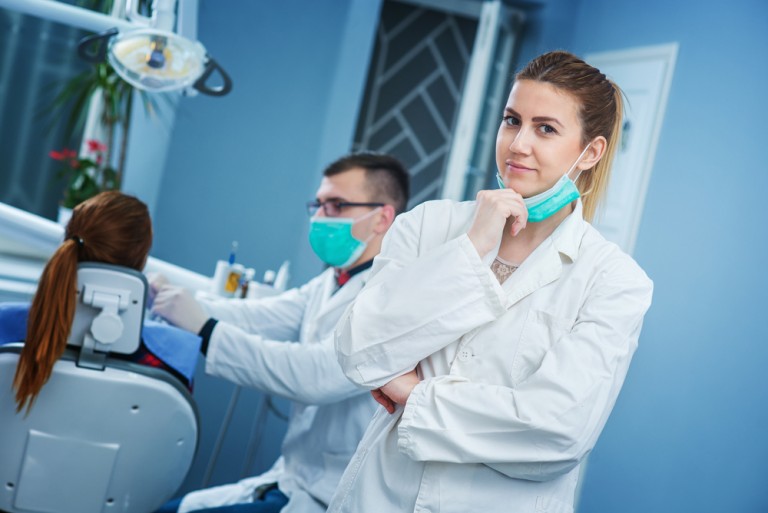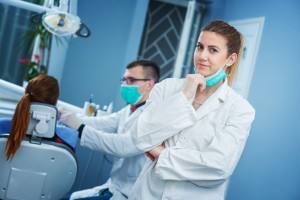 Straight teeth can also be vital to your health. Medical research is finding strong links between good oral health and a person's overall health. New York City has many orthodontists, and when looking for a practitioner you want to find one who has your best interest in mind. Below is a list of highly trained and accredited orthodontists that service the New York City and surrounding areas. Each practice specializes in Invisalign products and other orthodontic techniques. You will surely find the best orthodontist in NYC for you or your child in one of these following offices.
What Is An Orthodontist?
Orthodontists in NYC specialize in the practice of preventing and correcting irregularities of the teeth and or jaw bones, as by the use of braces and other techniques. Many hours of study are required to obtain this occupation. First, a person acquires their Doctor of Dental Surgery or a Doctor of Medical Dentistry degree from an accredited dental school. Then, the dentist attends an orthodontic graduate program and receives a Masters of Science degree in orthodontics. Orthodontists are so dedicated to their field of study they actually attend 10 or more years of schooling after high school graduation. They then must apply for a specialty license through their states, and usually go on to open their own practices. These professionals are highly trained and have a love for helping people improve their overall oral health and appearance. For NYC emergency dental care, click here.
---
RockCenter Orthodontics
Dentist: Joseph T. Hung, DMD, MMSc
Address: 630 Fifth Avenue, Suite 1812 (45 Rockefeller Plaza) New York, NY 10111
Website: www.manhattanortho.com
Phone Number: (212) 265-3577
Description:
Dr. Hung has been an Invisalign Top 1% Provider every year since 2003. He and his team at RockCenter Orthodontics offer state of the art orthodontics including Invisalign, Invisalign Teen, traditional braces, and retainers. RockCenter Orthodontics provides orthodontic care for adults, teens, and children in New York City and the NYC tri-state area. Trained at Harvard University's medical dental school, Dr. Hung has specialized training in bone healing. He and his team focus on using the least amount of visible braces as possible. At RockCenter Orthodontics you can expect to receive personalized care care in a comfortable environment. The main goal at RockCenter Orthodintics is to move teeth to improve their patients' health, function, and overall look.
Office hours:
Monday 10:00 am – 4:00 pm
Tuesday 9:00 am – 6:00 pm
Wednesday 9:00 am – 6:00 pm
Thursday 9:00 am – 6:00 pm
Friday 10:00 am – 4:00 pm
Saturday – Closed
Sunday – Closed
---
Wall Street Orthodontics
Dentist: Dr. Marc Lemchen, Dr. Jennifer Salzer, Dr. Lacey Winford
Address: 111 Broadway, New York, NY 10006
Website: www.wallstreetorthodontics.com
Phone Number: (212) 871-9835
Description:
Wall Street Orthodontics provides technologically advanced orthodontic care for both adults and children in their sleek, modern, comfortable office. The professional and highly trained team believe enhancing a patient's smile makes that person feel more beautiful, and allows them to smile with confidence.They offer a wide range of services including: Early Treatment, Two Phase Treatment, Damon System, Surgical Orthodontics, TMJ/TMD Treatment, Invisalign, Retention, 3D Imaging, SureSmile, Acceledent andiTero Scanner. Dr. Lemchen has been practicing orthodontics for over 40 years. He holds several important scientific patents and continues to be an innovator in his field. Dr. Salzer is a committee member of Omicron Kappa Upsilon, the National Dental Association's highest honor for academic achievement. She also has been chosen as a national speaker for Invisalign. Together, the doctors at Wall Street Orthodontics are committed to their patient's smiles.
Office hours:
Monday 8:30 am to 6:30 pm
Tuesday 7:30 am to 5:30 pm
Wednesday 7:30 am to 5:30 pm
Thursday 7:30 am to 5:30 pm
Friday – Closed
Saturday – Closed
Sunday – Closed
---
Bronsky Orthodontics
Dentist: Dr. Bronsky, Dr. Matos, Dr. Pompei
Address 1: Park Avenue: 530 Park Ave., #1G, New York, NY 10065
Address 2: TriBeca: 15 Harrison St., New York, NY 10013
Website: www.bronskyorthodontics.com
Phone Number: (212)-758-0040
Description:
Dr. Mark Bronsky followed in his family's footsteps as a third generation orthodontist. His practice treats patients of any age, because he and his team believe it is never too late to improve your smile. Bronsky Orthodontics is equipped to provide the most comprehensive conventional and aesthetic treatments on the market. This team can diagnose and effectively treat every orthodontic issue that comes their way, including but not limited to dentofacial deformities and other special cases. Dr. Bronsky believes that every detail counts and implements a green office by trying to leave as little of a carbon footprint as possible. The practice uses recycled paper and the furnishings are even made from natural and recycled materials. You can expect to feel comfortable in the quiet and thoughtfully designed surroundings.
Office hours:
Monday 8:00 am – 6:00 pm
Tuesday 8:00 am – 6:00 pm
Wednesday 8:00 am – 6:00 pm
Thursday 8:00 am – 6:00 pm
Friday 8:00 am – 6:00 pm
Saturday – Closed
Sunday – Closed
Address 1
Address 2
---
Orthodontics in New York City
The training and schooling that is involved in becoming an orthodontist shows how dedicated each one of these individuals are. Orthodontists put together specially trained and unique teams to ensure their practices offer the best and widest range of services. From old school braces, to modern treatments such as Invisalign, your orthodontist will be able to straighten your teeth and help you to perfect your smile. The confidence you'll gain from a beautiful smile is priceless. So if you have been considering straightening your teeth, wait no more. Finding the best orthodontist in NYC is as simple as giving one of the above mentioned orthodontist offices a call and scheduling your consultation. Your smile will thank you!
If you want to know the best oral surgeons in NYC, click here.