Home
/
New York City
/
The Best Pediatric Dentistry NYC – Find Children Dentists in NYC
Helping Thousands of People Each Year Find Dental Services
Emergency dental surgery, cavities, general dental care.
Find immediate help, no insurance required.
Get relief from chipped, cracked or lost teeth, abscesses or toothaches.
The Best Pediatric Dentistry NYC – Find Children Dentists in NYC
The American Academy Of Pediatrics and the American Dental Association recommend all children visit the dentist for the first time by their first birthday.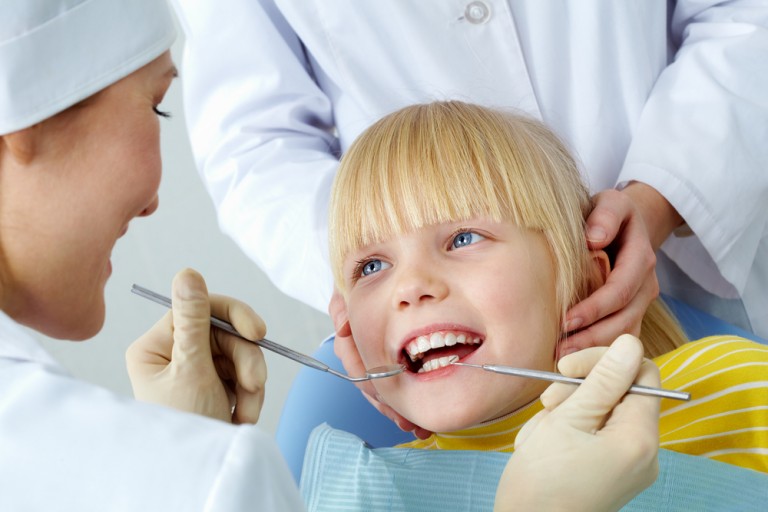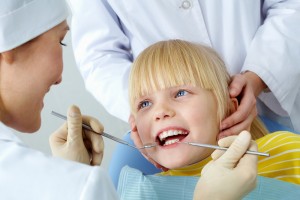 Getting regular check- ups can help prevent cavities, gingivitis and tooth decay. Preventative is essential to your child's overall health and can directly affect their smile. Taking your child to see an dentist regularly will help your child learn to practice healthy oral hygiene habits.
What Is a Pediatric Dentist?
Pediatric dentists specialize in the oral hygiene in children from the time they are infants into their teenage years. Pediatric dentists attend four years of dental school, followed by an additional two years of residency training focused on children of all ages, and even children with special needs. They can provide routine exams, preventative oral healthcare, care for injuries, and much more.
Finding a Pediatric Dentist in NYC
Finding a good pediatric dentist NYC who specializes in the type of care your child needs is very important. New Your City has quite a few pediatric dentists and each practice offers different types of services to cater to each unique client. Below is a list of pediatric dentists NYC who have rave reviews and offer a wide variety of specialized care for your child.
---
Gramercy Pediatric Dentistry
Dentist: Jeremy Dixon, DDS and Dr. Lori Paires
Address: 195 3rd Ave (at 17th St) New York, NY 10003
Website: gramercykidsdental.com
Phone Number: (212) 477-7712
Description:
Jeremy Dixon and Dr. Lori Paires are highly accredited dentists providing specialized dental care to members of their community. This practice pays attention to detail and the special needs of the patients by offering low radiation film, BPA free sealants, gluten free cleaning options, a fluoride application that minimizes ingestion, and runs an all latex free practice. The team at Gramercy Pediatric Dentistry NYC is dedicated to and you and your child and you will be impressed with the unique atmosphere they provide in the office. The doctors here begin seeing patients in infancy and make sure each trip to the dentist is fun for your child.
Office hours:
Monday 10:00 am – 6:00 pm
Tuesday 2:00 pm – 6:00 pm
Wednesday 10:00 am – 6:00 pm
Thursday 1:00 pm – 6:00 pm
Friday by appointment only
Saturday 9:00 am – 5:00 pm
Sunday – Closed
---
Pediatric Dentistry of New York
Dentist: Dr. Winnie Hsu , Dr. Jennifer Zuckerman , Dr. Aimee Leibowitz
Website: www.citykidsdentist.com
Address 1: 115 Central Park West New York, NY 10023
Phone Number 1: 212-362-7770
Address 2: Lincoln Towers West End Avenue, Suite 1F New York, NY 10023
Phone Number: 212-799-5240
Description:
The doctors at Pediatric Dentistry of New York have years of combined education and experience. Composed of a Harvard graduate with extensive training at Mount Sinai Hospital, a generous soul who helps provide dental care to underprivileged children in Jerusalem, and a dentist who has extensive training in behavior management, emergency patients and patients with special needs, this team can get the job done. Pediatric Dentistry NYC takes the time to ensure your child is relaxed and comfortable and that their dental experience is always a pleasant one.
Office hours:
Monday – Friday 10 am to 6 pm
Saturday – Closed
Sunday 12 pm to 6 pm
Address 1
Address 2
---
Park View Pediatric Dentistry & Orthodontics
Dentist: Deborah Pilla, Megan Chin, Ann Lambert, David Zarabi (Orthodontist), Oswald Jules (Anesthesiologist)
Website: www.parkavepd.com
Address: Fifth Avenue Suite 303 New York, NY 10065
Phone Number 1: (212) 879-6518
Description:
Park View Dentistry and Orthodontics offers a wide variety of care ranging from preventative, diagnostic, and restorative care to orthodontic care and care for special needs patients. With over 25 years of combined experience, they are leaders in many different areas including the gentle dental movement and Sedation Dentistry for Children. The practice provides the latest in cutting-edge technologies and are able to provide a wide variety of sedation options either in office, or at nearby Northwell-Lenox Hill Hospital for more complex cases. The office at Pediatric Dentistry and Orthodontics is is vibrant and colorful, offering activities for the children and a calming view of Central Park. This experienced team of dentists takes the time to ensure your child is comfortable and relaxed, which they hope will encourage your child to practice healthy oral hygiene throughout their entire lives.
Office hours:
Monday – Friday 9 am to 5:30 pm
Saturday – 8 am to 2:30 pm
Sunday – Closed
---
How to Chose the Right Pediatric Dentist in NYC
When you begin looking for a pediatric dentist NYC you will need to take into consideration your child's needs. If you begin taking your child to the dentist as soon as he or she cuts their first tooth, you should look for a children's dentist that works with infants. As your child grows, their needs might change. If your child has special needs, look for a dentist who specializes in that area. Your child may be more comfortable under sedation when visiting a walk in dentist in NYC so you may want to look for a practice that has an anesthesiologist on sight. Your child might have had an accident while riding their bike and need emergency dental care and reconstructive care afterwards. Or, your child may just need a regular check up.
Whatever the need for the dentist visit is, make sure your pediatric dentistry has a welcoming environment. You want them to enjoy going to the dentist and learning about good oral hygiene. The office should have activities for the children in the waiting area and your child's dentist should have ways to make the visit fun while teaching you and your child the best way to care for their teeth.
The three pediatric dentists NYC listed above have proven their dedication to the clients they serve. They offer a wide range of services that cater to many pediatric patient's needs. Most importantly, they are all dedicated to your child and making them feel comfortable when at their dentist visit.
Medically Fact-Checked & Written by Our Dental Editorial Team
You can read more about our editorial guidelines by clicking this link and learn more about the Emergency Dentists USA editorial team here.