Helping Thousands of People Each Year Find Dental Services
Emergency dental surgery, cavities, general dental care.
Find immediate help, no insurance required.
Get relief from chipped, cracked or lost teeth, abscesses or toothaches.
Teeth Whitening NYC – Find The Best Whitening Dentist
More and more people are becoming increasingly vigilant when it comes to oral and dental hygiene. That's why yellow teeth can be frustrating for native New Yorkers. A survey by the American Association of Cosmetic Dentistry found that 70% of their respondent considered the color of their teeth to be the most noticeable feature of their smile. This is why yellow teeth can often be the cause of much irritation. You brush twice a day, floss after every meal and use bucket loads of oral mouthwash and still have teeth the color of a cigarette butt. This is often because the enamel of your teeth is stained beyond the surface level.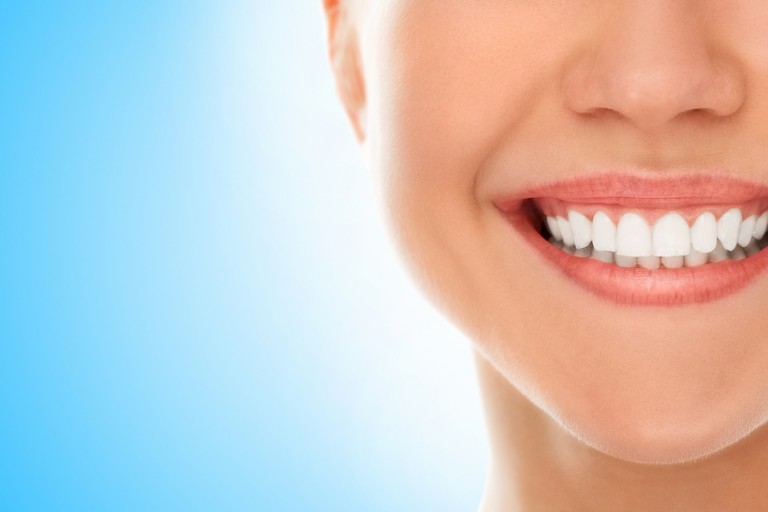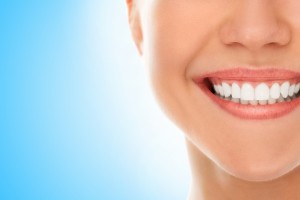 Sometimes, a diet high in acidic food and not enough saliva to neutralize this acid causes a thinning of the enamel, making it easier to permanently stain the deeper levels beneath it. The level beneath enamel is dentin, and this level can become more discolored the longer it's exposed to plaque build-up. Brushing and flossing alone can't whiten this sub-level. This is why more and more people in the NYC area are turning to teeth whitening sessions with a dentist skilled in this practice.
How Teeth Whitening NYC Works For You?
There are plenty of urgent dental care NYC offices that have practitioners trained in tooth whitening. This is a multi-stage procedure where a specific type of gel is applied to the tooth surface in 1-3 sessions. Depending on the severity of yellowing, direct light or heat or even small laser light is applied on this whitening agent to activate it's potency. This can be done on both fully functioning teeth (vital whitening) and on teeth that no longer have a live nerve inside of them due to root canal treatment (non-vital whitening). Some cases require mouth pieces you insert at home filled with a consumer version of this whitening agent that you use to aid the in-office procedure. Not many dental professionals are thoroughly educated in these What you need is a specialist who not only has the proper training in all type of tooth whitening techniques, but is skilled at diagnosing the level of treatment your specific situation requires.
Residents living in the NYC or Tri-state area need not worry, as they live in the largest city in the world with plenty of dental care professionals trained in this area of specialty. Teeth whitening dental hygienist offices are abundant, and these offices have expertly trained staff along with state of the art equipment to help make any tooth whitening procedure as easy as possible. Today, we will list just three prominent examples along that offer this helpful service, as well as a description of the types of services they provide as well as each office's working hours.
---
Smile Arts of NYC – Zoom Whitening
Dentist: Dr. Peter Mann, Dr. Eva Chen, Dr. Jacqueline Bonanno
Address: 30 East 40th St Suite #105, New York, New York
Website: www.smileartsny.com/zoom-whitening
Phone Number: 212-477-6419
Description:
Zoom Whitening is a service provided by the dental professionals of Smile Arts NYC, doctored by Peter Man, Eva Chen and Jacqueline Bonanno. Their professional teeth whitening system is ideal for anyone looking for fast results. Their procedure usually takes about an hour to complete, which is much more ideal when compared to other methods that can take weeks. This is mainly a bleaching process that lightens any discoloration of enamel AND dentin. They have even been showcased on the ABC television program "Extreme Makeover". They accept most dental PPO insurance plans and often there is no out of pocket expense for routine exam and teeth cleaning prior to their whitening process. Their hard work has made them one of the more visible teeth whitening service providers in the New York city area.
Office hours:
Monday 8:00 am – 7:00 pm
Tuesday 8:00 am – 7:00 pm
Wednesday 8:00 am – 7:00 pm
Thursday 8:00 am – 7:00 pm
Friday 8:00 am – 7:00 pm
Saturday 9:00 am – 4:00 pm
Sunday 9:00 am – 5:00 pm
---
Cosmetic Dental Studios
Dentist: Dr. Victoria Veytsman, DDS
Address: Midtown East, 595 Madison Ave 27th Floor, NY, NY 10022
Website: www.veytsmandds.com/services/teeth-whitening
Phone Number: 347-284-6217
Description:
As one of New York City's top dentist, Dr. Veytsman specializes in giving her clients the whitest smile possible. Her midtown practice offers patients the most advanced whitening options to eradicate stains and yellowing while providing natural-looking results that are noticeable to anyone the moment you flash your smile. She is also expertly trained on properly diagnosing the level of teeth yellowing any patient is suffering from and recommending the appropriate level of whitening treatment for any specific case. She provided experienced and informative consultations prior to any procedure to allow you to decide which course of action is best for you. Her offices, Cosmetic Dental Studios deep in the heart of New York City, have been featured in Brides Magazine, WebMD Magazine, Yahoo Beauty, and Gotham Magazine, just to name a few.
Office hours:
Monday 9 am to 5 pm
Tuesday 9 am to 5 pm
Wednesday 9 am to 5 pm
Thursday 9 am to 5 pm
Friday – Sunday Closed
---
Magic Smile – Teeth Whitening
Dentist: Multiple Dental Professionals at multiple NYC locations
Address 1: Downtown – 291 Broadway, #1000, New York, NY, 10007
Phone Number 1: 646-490-4323
Address 2: Midtown – 315 5th Avenue, Suite 703A, New York, New York 10016-6510
Phone Number 2: ) 646-360-3450
Website: www.nycteethwhiteningservice.com
Description:
Magic Smile International is a dental office that has gained much notoriety in Europe and has now opened offices in the US. They have two main offices in the NYC area and are currently in the midst of opening their third location. Instead of traditional tooth bleaching procedures used by other teeth whitening professionals, which can often be painful due to the size of bleaching mouthpiece not fitting uniformly for everyone, Magic Smile uses a patented Multi-Strength Whitening System for tooth bleaching. They use a wide range of eight different teeth whitening agents at different strengths for people with not only different yellowing severity but also varying tooth sensitivity. They do this by using a patented LED light and an innovative Mouth opener that help expand their range of teeth whitening effectiveness. Even better, these results are promised to last up to two years and can enhance tooth color by 2 to 8 shade of whiteness. Most attractive of all is their affordability for New York City residents, offering their services at a fraction of the price charged by other teeth whitening facilities.
Office hours:
Monday – Saturday 10 am to 5 pm
Sunday – Closed
Address 1
Address 2
---
Keeping your teeth as white as possible can not only improve your appearance, but it can give you so more confidence. This plus the benefits of improved dental hygiene make scheduling a teeth whitening appointment a no brainer. Each of these teeth whitening providers listed here are exceptionally skilled and have built a solid reputation among their clientele in the NYC area. All you have to do is call and they will put that smile back on your face.
If you want to know about Dental Implants in NYC, click here.
Medically Fact-Checked & Written by Our Dental Editorial Team
You can read more about our editorial guidelines by clicking this link and learn more about the Emergency Dentists USA editorial team here.