Helping Thousands of People Each Year Find Dental Services
Emergency dental surgery, cavities, general dental care.
Find immediate help, no insurance required.
Get relief from chipped, cracked or lost teeth, abscesses or toothaches.
Cosmetic Dentist San Diego – Find A Dentist Today
There are studies that show that over 75% of people don't feel confident enough to successfully smile in a photo. This is ridiculous – these same 75% people would find their lives completely changed if felt comfortable enough to smile attractively. This statistic very clearly shows how important services such as aesthetic dentistry are within people's lives.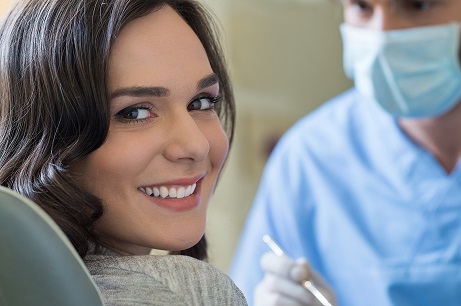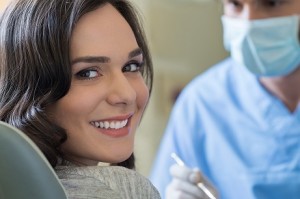 How a Cosmetic Dentistry San Diego help?
Cosmetic dentistry is defined as any kind of dental work that improves the appearance of a person's teeth, gums, or bite. It focuses on improving the aesthetics of someone's teeth, working on tooth shape, color, position, and alignment to produce their ideal smile. It's the kind of service that we are lucky to have access to; there is no longer a need for anyone to ever feel insecure about any part of their smile.
With the help of a phenomenally capable dentist or two, you can find your life turned around. Don't wait around to get the procedure of a lifetime. Here is a small sampling of a few of the best cosmetic dental clinics in San Diego, California. Read through them, browse their websites, and find a place that is the perfect fit for you. A perfect smile is within your reach.
Cosmetic Dentistry San Diego Listings
On our list today are three dentists or dental clinics that provide quality aesthetic dentistry. For emergency dentists in San Diego, click here.
---
Floss Dental
Dentist: Dr. Mehdizadeh
Address: 4520 Executive Dr, Suite 340 San Diego, CA 92121
Website: http://floss.dental
Phone Number: (858) 597-9844
Description:
With his sleek office and capable staff, Dr. Mehdizadeh will work with you to produce exactly the kind of aesthetic dental work that you're looking for. This conveniently located office places an intense focus on fostering good communication with their clients; they'll correct and whiten your teeth to perfection, all while consistently checking in with you to produce your ideal smile. If you're looking for a professional environment where you can feel comfortable in the quality of the service you're going to receive, Dr. Mehdizadeh's clinic is a very good bet.
Office hours:
Monday 7:30am–5:00pm
Tuesday 7:30am–5:00pm
Wednesday 7:30am–5:00pm
Thursday 7:30am–5:00pm
Friday 7:30am–5:00pm
Saturday 9:00am–1:00pm
Sunday – Closed
---
My San Diego Smiles
Dentist: Dr. Marcos Ortega
Address: 306 Walnut Ave Ste 25San Diego CA, 92103
Website: www.mysandiegosmiles.com
Phone Number: 619-717-8533
Description:
Dr. Ortega isn't the only competent thing in this clinic; with warm, friendly staff, free parking, and complimentary refreshments, this aesthetic dental clinic will have you feeling like you're in the lap of luxury. Whether you need dentures, tooth whitening, or crowns put in, any aesthetic procedure you have done in this place will leave you feel like royalty before, during, and after. Anyone who is searching for a beautiful environment in which they can relax wit he knowledge that they're in extremely capable hands, should seriously consider My San Diego Smiles for their next major cosmetic dental procedure.
Office hours:
Monday 8:00am to 5:00pm
Tuesday 8:00am to 5:00pm
Wednesday 8:00am to 5:00pm
Thursday 8:00am to 5:00pm
Friday Closed
Saturday Closed
Sunday Closed
---
Cosmetic Dentistry Center
Dentist: Dr. Nathan Hornsby
Address: 945 Hornblend St Suite BSan Diego, CA 92109
Website: dentistrysd.com
Phone Number: (858) 272-7883
Description:
In Dr. Hornsby's competent hands, find yourself relaxed, soothed, and pampered at this luxurious clinic. Attentive staff will help you through a consultation to find a cosmetic dentistry procedure that works for you. Whether what you need is periodontal, pediatric, or aesthetic, this clinic will be able to fulfill any of your requests. With a high focus on using high-quality technology, no procedure is beyond this San Diego located dental clinic's reach. Find yourself satisfied in their ability to accommodate your every aesthetic dental need.
Office hours:
Monday – Closed
Tuesday 8:00am-5:00pm
Wednesday 8:00am-5:00pm
Thursday 10:00am-7:00pm
Friday 9:00am-5:00pm
Saturday 10:00am-2:00pm
Sunday – Closed
---
Conclusion
With the help of one of these extremely competent aesthetic dentists, anyone in San Diego can find a qualified professional to perform a cosmetic procedure that will ultimately be life-changing. Cosmetic dentistry can be used to change lives, making people feel more confident in their own skin and being able to feel more comfortable with their appearance. A small-scale cosmetic dental procedure could be exactly the kind of thing you need in your life to make you a happier, healthier, and more confident version of yourself. Don't disregard what an aesthetic procedure like this can do for you; consider undergoing what can be one of the most life-changing experiences of your life. If any of the dentists listed above appeal to you in any way, give them a call. What's the worst that could happen? Your smile can only get brighter