Helping Thousands of People Each Year Find Dental Services
Emergency dental surgery, cavities, general dental care.
Find immediate help, no insurance required.
Get relief from chipped, cracked or lost teeth, abscesses or toothaches.
Holistic Dentist San Diego – Find a Natural Dentist in San Diego
As time progresses and dental advancements and technologies are discovered, the dental process as a whole must change, evolve and improve.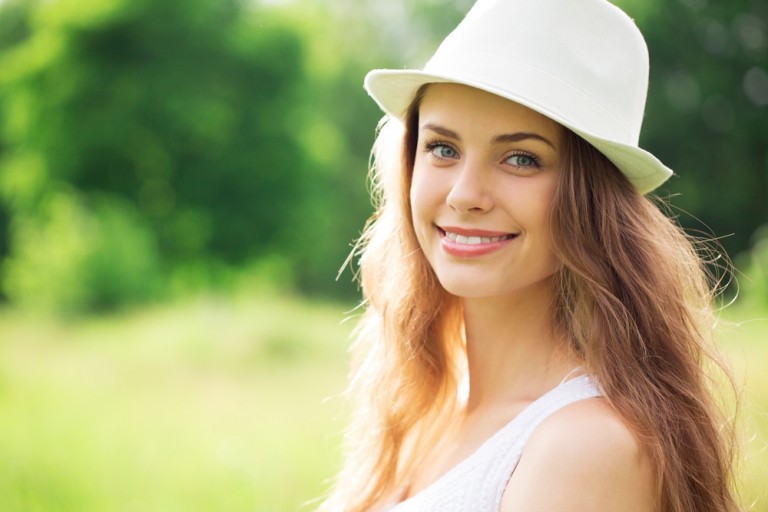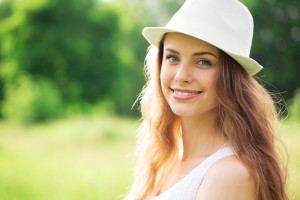 Holistic dentistry takes a different approach to dentistry and dental emergency treatments in San Diego than traditional dentistry. Some of the best holistic dentists are right here in San Diego.
What Is Holistic Dentistry?
Holistic Dentistry, also known as biologic dentistry or alternative dentistry, is based on the physical well being of the entire body, not just limited to the teeth and gums. Holistic dentists take a more natural heath and wellness approach to dentistry. They believe what goes into your mouth can affect your entire body and use only natural, non-toxic alternative materials for procedures such as bridges, crowns, and fillings.
There are several major differences between holistic dentistry and traditional dentistry. The most well-known difference is the use of mercury fillings. While traditional dentists use mercury amalgam fillings, holistic dentists do not. Although mercury fillings have been FDA and ADA approved, the leak tiny amounts of toxic mercury. Because mercury is a harmful toxin, holistic dentists refuse to allow even small amounts into the body. Many San Diego holistic dental providers offer a mercury removal service where mercury fillings are removed and replaced with bio-composite materials.
A root canal is a centuries old process that is performed by traditional dentists to try to save a natural tooth that has severely decayed and is in the process of dying. Further research has proven that in order for a root canal to truly be effective is to 100% sterilize the canal. At this point in time, it is impossible to 100% sterilize the canal of bacteria that can later cause severe health risks. Additionally, the chemicals used for root canals are considered toxic. For these reasons, holistic dentists do not perform root canals.
Traditional dentists are in favor of the use of fluoride and fluoride in water to reduce the risk of cavities. Most holistic dentists are against fluoride because it has been linked to cancer and bone problems. Many holistic providers in San Diego offer fluoride-free cleanings.
Find a holistic dentist near you now!
---
Brighton Gentle Dental
Dentist: Dr. Vinograd
Address: 10450 Friars Road Suite G, San Diego, CA 92120
Website: drvinograd.com/holistic-dentist
Phone Number: (619) 259-5229
Description:
This San Diego based holistic dentist is more than just a dentist, he is a healthy lifestyle advocate. Dr. Vinograd believes in the incorporation of a healthy diet with regular natural oral health maintenance and the use of biocompatible dental materials to ensure the best oral health. Once you become a patient of Dr. Vinograd's, you are considered a patient for life and will receive the best oral care advice and practices to ensure you have not only the best oral health, but also your best systematic health and well being.
Office hours:
Monday – Saturday 8 am to 6 pm
Sunday – Closed
---
The Center For Natural Dentistry
Dentist: Dr. Marvin
Address: N. El Camino Real Suite 106, Encinitas, CA 92024
Website: naturaldentistry.us/
Phone Number: (760) 536-1199
Description:
This holistic San Diego dentist provides services such as toxic mercury removal, non-invasive gum therapies, non-pharmaceutical therapies, and uses only biocompatible materials for his dental procedures. His office focuses on providing natural, holistic care with a soft, caring touch. He has invented several holistic dental supplies and works with a number of associations to spread the word on holistic dental care in San Diego and elsewhere. Choosing this dentist will ensure you received the most caring, in-depth oral care that positively affects your overall well being.
Office hours:
Monday – Friday 9 am to 4 pm
Weekedns – Closed
---
La Jolla Center For Holistic Dentistry
Dentist: Dr. Fen Hui Chen
Address: 4510 Executive Dr #101, San Diego, CA 92121
Website: www.holisticdentistcare.com
Phone Number: 1-800-459-5445
Description:
This dentist believes the mouth plays an integral role in overall health and well-being. She believes in pain-free holistic dental visits with the use of bio-friendly materials based on modern natural treatments. She offers safe filling services, comfortable repairs and extractions, mercury removal, natural teeth whitening without all the chemicals, zirconium implants, fluoride-free cleanings, ozone therapy, root canal alternatives and other services in her office. You will definitely want to choose this dentist if you are looking for a vast array of services for the best price.
Office hours:
Monday – Thursday 9 am to 5 pm
Friday – Closed
Saturday and Sunday – Closed
---
Holistic dentistry is becoming increasingly more popular as we learn more about the affects of toxins and chemicals on our bodies. Holistic dentist San Diego treat the same symptoms and oral diseases as traditional dentists, they just use a more natural, less-painful, toxin-free approach. Choosing a knowledgeable, experienced holistic dentist could be the best choice for you and the first step to a more healthy, well-balanced lifestyle.
If you want to know more about cosmetic dentists in San Diego, click here.
Medically Fact-Checked & Written by Our Dental Editorial Team
You can read more about our editorial guidelines by clicking this link and learn more about the Emergency Dentists USA editorial team here.