Helping San Jose Residents Find IMMEDIATE Dental Services Everyday.
Get relief from chipped, cracked or lost tooth
Abscess, toothache, mouth pain
Emergency dental surgery
24 hour services - Includes weekends, nights and holidays

Emergency Dentist in San Jose, CA – Find A 24-Hour Dentist Now
Table of Contents
San Jose, CA offers warmth, sunshine and a variety of emergency dental services when you are in need of dental care ASAP. If you are not familiar with the different types of emergency dental services in San Jose, it can be challenging and often times very overwhelming to find a dentist when an emergency rises. The good news is we have made it much easier and less stressful for you to find emergency dental services in San Jose. With our listing of emergency dental locations you can trust that you will be able to find a reputable and respected dentist in your time of need.
Let's face it, emergencies never happen when we'd want them to. Instead, they typically occur on the weekends, or during late night hours when you think the dentist isn't open. But if you find yourself in this situation, you can find quick relief through our referral service and find a dentist in San Jose who can step in and assist you right away with any concerns.
Finding A 24 Hour Emergency Dentist in San Jose, CA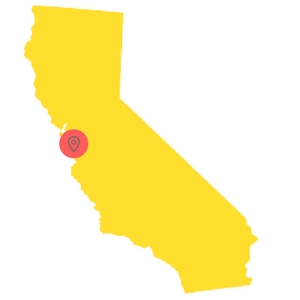 Featuring some of the nation's biggest tech giants, San Jose is the capital of Silicon Valley and has almost 7,000 different tech companies in its city lines. This largely populated region offers a variety of emergency dental services to help serve you.
24-hour Emergency Dentist: A 24-hour emergency dentist is exactly what the name implies. They are available 24 hours a day to provide you with dental care in times of emergencies. When you find yourself in need of treatment for a dental condition, a 24-hour emergency dentist can help provide you with the proper care ASAP.
After Hours Dental Clinic: After hour dental clinics are regular dentist offices that extend their hours past typical office hours. This provides better flexibility for patients who may work during the day and need evening times for appointments, or those in need of emergency care for a severe dental issue.
When you find that you or your loved one is in need of dental care beyond normal office hours, it's a breath of fresh air to know that there are professional and trustworthy dentists available at a moment's notice.
Emergency Dentist Listings in San Jose, CA
Knowing where to go or who to call ahead of time when you find that you are experiencing an emergency dental crisis can help make getting the right treatment in a timely manner much easier. That is why we have developed with a comprehensive list of the available emergency dentists in the San Jose, CA region.
Here you will find a list of the available 24-hour emergency dentists and after hour dental clinics near you. You can review the listing to find a location that best suits your needs, so that you become more familiar with where to go when an emergency arises.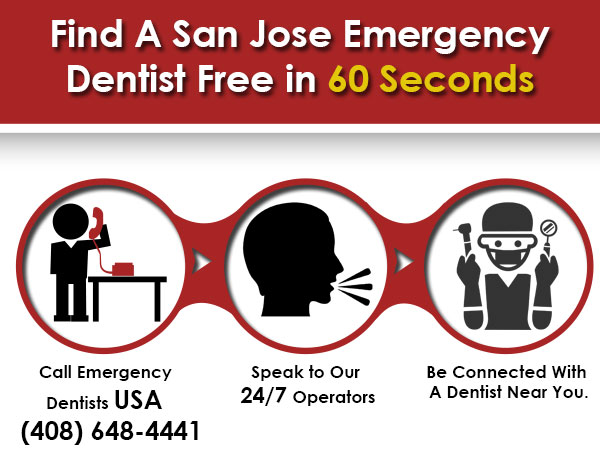 ---
Emergency Dentist San Jose CA
Phone Number: 1 (855) 401-2701
Address: Our Referral Service to Various Dental Offices across San Jose CA
Doctors Multiple
Description San Jose CA emergency dental clinic referral service. We can find a dentist even at night or at the weekends. If you cannot find an after hours dentist on your own, or you don't want to spend a lot of time calling around to dental clinics in your area, simply call our referral service number and spend a minute or two speaking to the operator and they will facilitate an appointment with the next available San Jose emergency dentist near you.
---
Dentists Specialists Centers
Phone Number: (408) 259-2900
Address: 1725 Berryessa Road – Ste. B,San Jose, CA 95133
Website: www.drjkim.com
Doctors: Jonathan H. Kim, D.D.S., Inc.
Description: One of the top eight best San Jose Dentists and Specialty Centers in San Jose California. 24×7 emergency dentist providing urgent dental healthcare as well as general, cosmetic and family dentistry during normal business hours. This center is your best bet when seeking a Sunday Dentist in San Jose. They also have great Saturday dentist hours, because they are open both weekend days from 9am til 6pm.
Open late 7 Days a Week
MON-FRI 9am – 10pm
SAT – SUN 9am – 6pm
---
3 Star Dental Center
Phone Number: 214-351-2311
Address: 2139 Tully Road, San Jose, CA 95122
Website: www.3stardentalcenter.com
Doctors: Dr. Pek S. Chu
Description: 3 Star Dental Center takes pride in providing top quality dental care to the whole family at competitive affordable rates. They offer great hours for emergency services and even have sunday dentist hours. This office is an excellent choice for a weekend dentist in San Jose.
Monday – Friday: 9 a.m. – 6:30 p.m.
Saturday – Sunday: 9 a.m. – 6 p.m
---
Dentist San Jose California
Phone Number: 408-247-8080
Address: 890 Saratoga Ave, Suite A San Jose, CA 95129
Website: www.bittnerjrdds.com
Doctors: Gerald Bittner, Jr., D.D.S
Description: San Jose Dentist, Dr. Gerald Bittner, is great cosmetic dentist who mainly focuses on cosmetic dentistry as well as restorative and gum care. Services include laser tooth whitening and Invisalign orthodontics. He's available for your unexpected emergencies and healthcare needs.
Mon – Thurs: 8:00am – 6:00pm
Sat: 8:00am-4:00pm
---
Hillsdale Dental Group: Emergency Dentist
Number: (855)418-4770
Office: 1660 Hillsdale Ave, Suite 130 San Jose CA 95124 USA
Doctors: Dr. Ralph Stanley
Website: http://hillsdaledentalcare.com/emergency-dentist-san-jose.html
Description: This emergency dental clinic is situated in a most beautiful location by the Pacific, and they understand that an aching tooth is usually a sign of a serious infection. trauma to the teeth from action sports such as rollerblading, and broken crowns are all some of the reasons why people need to get into an emergency dentist quickly. Testimonials from very satisfied customers claim that they were able to get in the same day, be checked out by doctors immediately, and have very fast response times for inquires about service.
Monday 8:00 a.m. to 5:00 p.m.
Tuesday 8:00 a.m. to 7:00 p.m.
Wednesday 8:00 a.m. to 5:00 p.m.
Thursday 8:00 a.m. to 6:00 p.m.
Fridays 8:00 a.m. to 5:00 p.m.
---
Optima Dental San Jose Emergency Services
Number: (408)362-9690
Office: 925 Blossom Hill Road #1223 San Jose, CA 95123
Doctors: Dr. Tamer Alpagot
Website: http://www.optimadentalofsouthbay.com/services/emergency-dental-services-san-jose/
Description: This is an emergency clinic that is open 7 days a week, and is always here for you so tooth pain doesn't make you put your entire life on hold. This very knowledgable and competent staff fully understands that in a society which is so busy and always on the move, you have to have your office open well past just standard business hours. Many situations that begin with just a twinge of pain eventually require emergency dental care, and these are the San Jose professionals to carry out the duties for you.
Office Hours
Mon-Sat 10AM – 7PM
Sun 11AM-7PM
---
Comfort Dental Group in San Jose
Number: (408) 335-4263
Office:2881 Hemlock Ave. San Jose, CA 95128
Doctors: Dr. Adam Askari
Website: http://www.sanjosecomfortdental.com/
Description: The emergency services offered by Comfort Dental Group are as follows: After office hours all emergency calls will go directly to the doctor. He will return your phone call expediently. If necessary, the office will be opened to emergency visit once reviewed by the doctor.
Potentially 24 hours a day 7 days a week, call the emergency number and leave a message for the dentist who will call you back.
---
How To Prepare For Your San Jose, CA Emergency Dental Clinic Visit
Being prepared, even though you are experiencing an emergency, can always help to ensure things go smoothly. When you first arrive to your emergency dentist appointment, you will want to remember that these types of appointments are still the same as your typical dentist. The only difference is that they are equipped to see you in an urgent nature and have the ability and tools available to provide you with emergency care such as root canals, tooth extractions, and more.
When preparing for your appointment, you want to make sure you gather all vital and necessary paperwork for the new dentist, such as your previous dental or health records if you have them and your current insurance. This can all help to speed up the process when you arrive for your visit.
If you are able to, you want to try to make sure you get there at least 15 minutes early to fill out any paperwork the office staff may need you to fill out. Even though this is an emergency situation and you were not prepared ahead of time for it to happen, you do want to try to at least know how you will pay for any procedures or treatment ahead of time if your insurance is not accepted.
Make sure you tell the staff if you have any allergies to medications. You don't want to get a surprise reaction to a pain medication or antibiotic should you not mention it to them ahead of time. If you have experienced any anxiety or fear issues in the past in dealing with dental treatments, you will want to notify them of this as well, so that they can help to calm you down and make you as comfortable as possible.
Quality of Urgent Care Dentists In San Jose, CA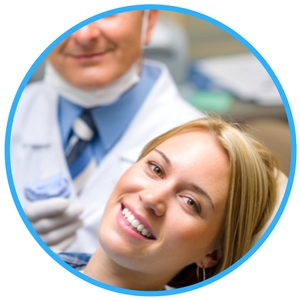 San Jose, CA is the third largest city in the state of California, the largest city in Northern California, and the tenth most populous city in the United States. As the capital of Silicon Valley, San Jose is home to close to 7,000 different tech companies, including many Multi National Corporations, making it one of the most technologically advanced cities in the country.
Stanford Health Care, referred to as Stanford Hospital, is the third highest ranked hospital throughout the entire state of California and number one in San Jose. It also holds national ranking in twelve specialties and has achieved a high performing status in nine procedures and conditions. Stanford is a 481-bed medical facility that is also ranked high in surgical procedures with upwards of 25,092 hospital admissions just last year alone. It is not only a quality health care system, but is also shaping the minds of future doctors and surgeons through its teaching facilities.
El Camino Hospital just located outside of the city is a 420-bed hospital with a total of 18,567 admissions last year. Ranked nationally as the 24th hospital in California and the 2nd best in the San Jose metro area, El Camino has also achieved high performing status in eight procedures and conditions.
Lucile Packard Children's Hospital at Stanford achieved national ranking in ten different specialities. They are a pediatric hospital that features 302 beds and had upwards of 13,000 admissions last year. They not only help to treat pediatric conditions, but also provide pediatric surgeries as well.
The Regional Medical Center of San Jose is a medical and surgical facility that features 193 beds and high performing status in two adult procedures and conditions, which included treatment of COPD (Chronic Obstructive Pulmonary Disease) and Heart Failure. Last year, the facility had a total of 10,417 admissions.
San Jose, CA is home to the renowned Stanford University and California State University. Many of the brightest minds go through those doors in San Jose. Between museums, libraries and trails, the city has many attractions to offer.
If you find yourself with a serious dental emergency that requires immediate care, a hospital may be your best choice. San Jose, offers many high ranking and quality emergency medical facilities that can provide you with quality care and service to help you during a crisis.
Common 24 Hour Dental Emergencies
Please understand that the advice offered from Emergency Dentists USA is just that, advice. It does not remove your need for a professional medical opinion on how to handle a dental emergency. All emergency situations of dental conditions are unique so it's important to make sure you see or speak to a dental professional to help provide you with the proper steps to take.
If you are experiencing an emergency dental condition after hours, a quick visit to one of the many available emergency dentists in San Jose can help provide you with the care and treatment quickly.
Soft Tissue Injuries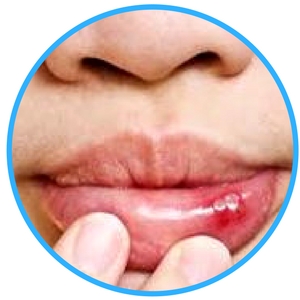 Any injury to the soft tissues in your mouth such as your gums or tongue can potentially be very serious. Ignoring a soft tissue injury can lead to increased damage and the risk of infection. One of the preventative steps you should take for a soft tissue injury is to try to control and stop any bleeding. You can do this by using a salt water solution in your mouth and rinsing it around for a few moments. Additionally, a wet piece of gauze or even a tea bag can help when pressure is applied to the site. You will want to hold either in place for up to 20 minutes.
If you experience any pain, you can relieve it by using a cold compress on the outside location of the injury for up to 10 minutes. If you notice that the bleeding isn't stopping it's important that you contact an emergency dentist in San Jose, CA right away or make your way to the closest emergency room.
Lost Filling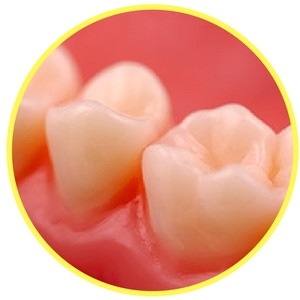 A lost filling is a situation that you must have fixed as quickly as possible to insure no bacteria gets down into the open area. As a temporary solution to keep the hole covered, you can put a piece of sugar free gum into the cavity or even a dental cement that you can get at a local pharmacy. It is important not to use gum with sugar as this will only cause you discomfort or even pain.
Make sure you contact an emergency dental clinic in San Jose, CA immediately after you have temporarily covered the cavity. You will want to get the cavity refilled as soon as possible to prevent any further damage to the tooth from happening.
Emergency Toothache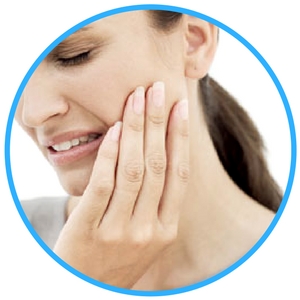 A toothache can be a pain in many different ways, but even though the first sign you feel is the pain, there are many different reasons for that pain. This is why it's important to get any toothache checked out by an emergency dentist as soon possible to help determine the cause. To help alleviate some pain until you are able to see a dentist, you will want to rinse out your mouth with some warm water. You can use floss to help remove any pieces of food that is stuck in your tooth.
If you find that your mouth is swollen, you will want to apply a cold compress to it on the outside of the location so that you can help to reduce the swelling.
Objects Caught in Teeth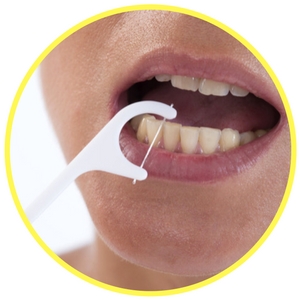 When you notice something is stuck in your teeth, you can first try to remove it with floss carefully. If you are not able to get it out with the floss, you will want to put in a call to an emergency dentist. Do not ever attempt to use a sharp object like that of a pin to remove any objects in your tooth. Sharp objects can actually do more damage by cutting your gums or scratching your tooth.
Going to a dentist to remove objects lodged into your tooth can help prevent any further injury as well as ensure your tooth is cared for properly.
Do You Need an Emergency Tooth Extraction?
If you've noticed that your tooth has been giving you some trouble with pain, it may be time to see an emergency dentist in San Jose, CA to have them examine the troublesome tooth. Some teeth that are decaying may be broken beyond what a dentist is able to repair. Teeth that become impacted and move out of the normal growing pattern the way wisdom teeth sometimes do, may require an emergency extraction as well.
A tooth extraction is a procedure where a dentist removes the tooth from its position within the jaw bone. Some extractions may also be necessary to help prepare more room in the mouth for teeth to properly align.
If you have gotten the recommendation that you need to have a tooth or multiple teeth extracted, it's helpful to schedule an appointment as soon as you possibly can with an emergency dentist in San Jose. Putting the procedure on the back burner until another time can end up leading to an increased risk of infection or improper alignment of your teeth. If you are suffering in pain due to wisdom teeth, the only way to alleviate this pain is with an extraction procedure.
Some tooth extractions can take place with only some numbing cream on your gums and teeth. However, most people choose to use a sedative like nitrous oxide to get them through the pain and discomfort of the extraction surgery.
You want to make sure you do not eat or drink anything leading up to the hours before your extraction. It's a good idea to also make arrangements for someone to drive you home once the surgery is completed. When your surgery is complete, there is some pain and swelling expected, which is a completely normal process of healing.
Putting ice packs on the swollen regions can help to reduce facial swelling. Follow up this process by using a warm compress to help relieve any soreness. While the initial part of the healing process takes two weeks, the soft tissue and bone can usually take anywhere from three to six months to completely heal.
Make sure you follow all instructions that you were given from your dentist. These will help to prevent any complications from occurring.
Emergency Room Versus Emergency Dentist

When you have a dental emergency, it's important to know which type of medical facility is your best choice for proper treatment. Dental emergencies should be handled quickly to ensure prevention of infections and loss of or permanent damage to any tooth.
Some emergencies may require the consideration of going to an emergency room for treatment. Conditions that involve soft tissues in your mouth, fractures, dislocations, or even some major dental infections might require a trip to your local hospital.
If you already suffer from a chronic illness or immune system dysfunction, it might be most beneficial to your health for you to choose going to an emergency room for treatment. If you had any impact to your head or neck region, or conditions that involve difficulty breathing and swallowing, an emergency room is the best option for you, as these conditions need to be handled immediately.
Many more Americans throughout the country are going to the nearest emergency room for dental emergencies and treatment. This is because they are not familiar with any emergency dental clinics open during the hours in which they are experiencing their emergencies and understand that they are conditions that need to be handled immediately. The issue with choosing the ER for problems that could be handled by an emergency dentist is that they typically cost up to five times more for their procedures and treatment and offer many less options for the patients than a dental clinic does.
Some emergency rooms may deny you medical treatment for a minor dental emergency such as a chipped tooth or a toothache. While it can be difficult to determine where to go during an emergency, knowing that there are after hours dentist offices available can help provide you a wider variety of options.
While emergency rooms are able to handle a plethora of injuries such as blunt trauma, a trip to the dentist may be better in terms of both treatment options and long-term follow up care. Dentists are specialist in the anatomy of the mouth and can provide you with a larger selection of procedures to help with your dental needs.
FAQ
What causes bad breath?
Bad breath, or Halitosis, is one of the most common problems many people experience. Bad breath from time-to-time is nothing to particularly worry about, but may be a bit embarrassing. However, when bad breath is repeatedly experienced, it may be more of a concern to worry about.
The most common reason why many people experience bad breath is due to poor dental hygiene. When bacteria in the food breaks down, sulfur is then produced, which causes the odor that many people can smell. Some mouth, throat, and nose conditions may also be the reason for bad breath. Infections can be a big cause as well. Getting your bad breath checked out from a dentist can be beneficial in determining the cause.
Why should I have my teeth cleaned twice a year?
Having your teeth cleaned by a professional hygienist can help to remove plaque, stains, and tartar that has built up on your teeth. The bacteria that is in plaque can be a leading cause of gum disease as well as tooth decay if it is not removed properly. Daily brushing and flossing helps with this, but having a professional cleaning twice a year can get the parts that are not reached by regular brushing and flossing.
My child's baby teeth have cavities. Why should they be filled if they're just going to fall out in a few years?
Baby teeth are vital to the overall long-term health of your child's teeth. Cavities are an immediate result of tooth decay. This occurs when brushing and flossing is not done properly or on a regular basis. Your child's baby teeth will play a role in helping them to form words and develop a path for their adult teeth to come in correctly. Baby teeth that is damaged can cause an improper structure of the jaw as well as an overbite.
What are sealants and why are they done?
Dental sealants are a way to help provide protection of teeth against plaque and tartar. It has shown that their affordability offers a way to prevent additional dental bills in the future. They are a plastic material which is placed onto the surface of the teeth. They help to fill in the grooves of the teeth where food particles like to hide frequently. By preventing food build up, it's much more difficult for bacteria to form and cause plaque and tartar.
What is in amalgam (silver) fillings, and are they safe?
Dental amalgam is a combo of metals used to help provide an effective filling material for teeth. Sometimes it is referred to as silver amalgam, but it actually consists of copper, tin, silver, and mercury.
Concerns over the mercury used in amalgam have been raised in terms of safety. The FDA hasn't found any reason to limit their usage and concluded that they are safe for children ages 6 and older as well as adults.
24 Hour Dentist San Jose Options
When you find yourself or a loved one in need of emergency treatment, Comfort Dental Group in San Jose offers 24 hour services through an emergency number. The dentist on call will return your call immediately after you leave a voice message.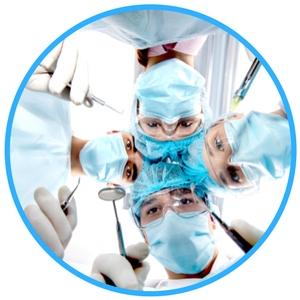 Optima Dental in San Jose, CA features 7 days a week availability through extended hours into the evenings until 7pm. This allows for greater flexibility in your schedule if an emergency arises, or to help accommodate additional time due to your work schedule during the weekdays and weekends.
Dentist Specialists Centers in San Jose is one of the top eight dentists in the city and features late office hours 7 days a week. Monday through Friday they are open until 10 pm to help accommodate emergencies and busy schedules. They also offer hours until 6pm on both Saturday and Sunday.
San Jose, CA is a large and populous city that features some of the most highly rated medical and dental offices. As the capital of Silicon Valley, you will have your choice of emergency dental services to pick the one that suits your needs the best.
Being prepared ahead of time for an emergency can help to make things go smoothly when an emergency arises. Waiting and postponing treatment until a dentist office opens isn't really a viable solution when you are suffering in pain. Not only can postponing keep you in pain longer, but you can potentially risk an infection in the process. Emergency dental clinics provide you with a high quality of care you need to help ensure proper dental care and follow up treatments if necessary.
Before seeing any new dentist, it's important to check with a dental society in your region to help verify all certification from the dentist that you are planning on visiting. You may even be able to find out additional information about the dentist using your San Jose Dental Society.
This Emergency Dentists USA portal is a website for information only, and should be not used to replace the actual advice of a medical professional. If a patient is having an emergency and cannot reach a dentist, call 911 to assure immediate response and safety.