Helping Thousands of People Each Year Find Dental Services
Emergency dental surgery, cavities, general dental care.
Find immediate help, no insurance required.
Get relief from chipped, cracked or lost teeth, abscesses or toothaches.
Pediatric Dentist San Diego – Finding The Right Pediatric Dentist SD
The locals in San Diego are a different breed of people.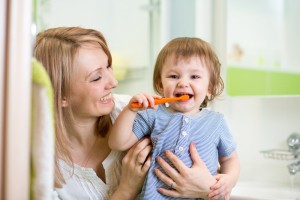 They are kind, caring and compassionate more so than most people. These qualities make looking for a pediatric dentist quite easy. While you want to make sure your pediatric dentist caters to your child's individual needs, most importantly you want your child to enjoy going to the dentist. The pediatric dentists in San Diego go to great lengths to make sure their offices are places that kids love coming to over and over again.
What is a Pediatric Dentist?
Pediatric dentists cater to children from infancy into their early teen years. These dentists attend four years of dental school, followed by two years of extensive residency training in dealing with children, patients with special need and emergency dental situations in San Diego. They strive to offer your child comfortable environments and enjoyable dentist visits that will encourage your child to practice good oral hygiene in the future. Pediatric dentists are just as crucial as pediatricians in every child's health and well being.
---
Kensington Pediatric Dentistry
Dentist: Jenna McDonald DDS, Stephanie L Dixon DDS, Eric H. Dixon DDS, Breanne Reid DDS
Address: 4072 Adams Avenue, San Diego, CA 92116
Website: www.kensingtonpediatricdentistry.com
Phone Number: (619) 282-7337
Description:
The office of Kensington Pediatric Dentistry was built from the ground up to ensure it tailored to the children it would be serving. The waiting area is painted with colorful murals and there are ipads for the children to play with while they wait. The exam room is painted to look like a park and each chair has a t.v. above it playing the movie your child chooses. It's by far the coolest pediatric dentist office in San Diego. The doctors at Kensington Pediatric Dentistry have all graduated with the highest of honors and show great generosity by giving back to the community. Dr. Stephanie and Eric Dixon are a husband and wife team who have two sons and spend time in Guatemala helping underprivileged children with routine dental care. Dr. Jenna McDonald has also traveled the world providing dental care to underprivileged children. Dr. Breanne Reid worked with the Pediatric Dentist at Naval Medical Center San Diego to help treat children with special health care needs, and also participated in the Thousand Smiles Foundation Mission Trip to Ensenada, Mexico. Combined, this team is dedicated to making your child comfortable for every dental visit. They are highly trained and experienced for most any situation. The office also offers 24 hour a day, 7 day a week emergency
Office hours:
Monday 8 am to 5 pm
Tuesday 8 am to 5 pm
Wednesday 8 am to 5 pm
Thursday 8 am to 5 pm
Friday 8 am to 5 pm
Saturday 8 am to 2 pm
Sunday Closed
---
Dixon Pediatric Dental Group
Dentist: Howard R. Dixon DDS MS, Eri H. Dixon DDS, Stephanie L. Dixon DDS, Stephen T. Finger DMD MS, Kimberly D. Sauer DDS
Address: 5627 Oberlin Dr. Suite 100, San Diego, CA 92121
Website: www.sandiegopediatricdentalgroup.com
Phone Number: (858) 452-7272
Description:
The San Diego Pediatric Dental Group offers a wide variety of dental care for all of your needs; Pediatric Dentistry, Orthodontics for children and adults, as well as General and Cosmetic Dentistry. This unique situation allows them to care for you and your families from infancy throughout adulthood. The team is made up of highly accredited doctors who have extensive training in all aspects of dentistry. Dixon Pediatric Dental Group has been serving the San Diego area since 1970, so you can be sure they have all of the experience you look for when searching for a pediatric dentist. The doctors are all devoted to their families and giving back to the community. You and your child will always feel at home at Dixon Pediatric Dental Group.
Office hours:
Monday – Thursday 7 am to 5 pm
Friday 7 am to 4 pm
Saturday 8 am to 2 pm
Sunday Closed
---
Scripp's Pediatric Dentistry and Orthodontics
Dentist: Dr. J, Dr. Shauna
Address: 9840 Hibert St, Suite B-4, San Diego, CA 92131
Website: www.scrippspediatricdentistry.com
Phone Number: (858) 693-5677
Description:
At Scripp's Pediatric Dentistry, they believe that every child deserves a dental home. Comprehensive pediatric oral health requires good dentistry, trust, counseling, and community involvement. They encourage you to be a part of the process and welcome you to accompany your child during treatment and through every step of the way. They have designed the office to put you and your child at ease. The team at Scripps Pediatric Dentistry are committed to your child's smile and educating them on how to properly take care of their teeth. They are all very friendly and have many years of experience making children feel welcome and comfortable at their dentist visits.
Office hours:
Monday 8 am to 5 pm
Tuesday 8 am to 5 pm
Wednesday 8 am to 5 pm
Thursday 8 am to 5 pm
Friday 8 am to 5 pm
Saturday Closed
Sunday Closed
---
How Do I Know Who To Trust?
Shop around when looking for a pediatric dentist in San Diego. Find one that has a comfortable, welcoming environment. You want them to pay attention to things that are important to you. Your pediatric dentist should be patient and kind and always make sure your child is actively involved and enjoying their visit. The technology and anesthesia options offered by your pediatric dentist should directly cater to your child's needs. Here in San Diego, the pediatric dentists are so kind and they take great pride in making your child feel good about their dental care. While the right pediatric dentist can promote healthy oral health care in your family, they cannot do it all. Parents have to be actively involved in helping their children develop good oral hygiene. Preventative medicine is the best medicine. Once you have chosen the right pediatric dentist in San Diego, make sure to bring all of the valuable information you receive at your visits back home. Your child's smile is one of the most important things they have, let it shine!
If you want to know more about Holistic Dentists in San Diego, click here.
Medically Fact-Checked & Written by Our Dental Editorial Team
You can read more about our editorial guidelines by clicking this link and learn more about the Emergency Dentists USA editorial team here.