Helping Thousands of People Each Year Find Dental Services
Emergency dental surgery, cavities, general dental care.
Find immediate help, no insurance required.
Get relief from chipped, cracked or lost teeth, abscesses or toothaches.
Peoria City, AZ Emergency Dental Offices
We specialize in Peoria City Emergency Dentistry:
Click to go to list of Dentists
Dealing with a dental emergency can be stressful and overwhelming. It's important that you find care as soon as possible to avoid your condition becoming worse. The issue here is that dental emergencies can happen at an inconvenient time when most dental clinics are closed. Luckily, there are some urgent dental care offices that offer after-hours and weekend care. This makes it easier for patients to find the care they need. Emergency Dentists USA makes your search quicker with their complete list of emergency dentists in Peoria City.
One of my crowns fell out late at night and I was worried about getting it replaced. Emergency Dentists USA was able to help me find an emergency dentist in Peoria City easily and my crown was fixed by the next morning.
Peoria City 24-hour Emergency Dentist Options
If your emergency is getting worse by the minute and more unbearable, we have a 24-hour hotline that doubles as a referral service to locate an emergency dentist in Peoria City to get you on the mend quickly. These dentists are vetted by Emergency Dentists USA and will provide you a helping hand and their expert skill at aleiving your emergency.
---
Emergency Dentists USA Referral Service Peoria City
Phone Number: 1 (855) 401-2701
Address: Referral Service to Various Dental Offices across Peoria City
Description: Call to speak to an operator 24 hours a day, 7 days a week and schedule your emergency dental appointment in Peoria City, Arizona.
---
Peoria Emergency Dentist
Number:(623) 239-3841
If Closed: Call 1 (855) 276-1128 and let our Operator help you find an emergency dentist.
Office:8390 W. Cactus Rd. #110, Peoria, AZ 85381
Doctors:Dr. Yati Yadav
Website:http://peoriaemergencydentist.com/
Description: This Peoria City area dentist is open on Saturday for your convenience, and is well equipped to handle what you may be facing for a dental emergency after hours.
---
Desert Oasis Family Dentistry
Number:(623) 572-0303
If Closed: Call 1 (855) 276-1128 and let our Operator help you find an emergency dentist.
Office:9059 W. Lake Pleasant Pkwy, Suite D-400, Peoria, AZ 85382
Doctors:Dr. Patrick
Website:http://www.desertoasisdentistry.com/
Description: This very comfortable and completely patient focused environment will give you the best in emergency dental care that the area has to offer. After-hour care is also available to those who need it.
---
Pleasant Pediatric Dentistry
Number:(623) 572-9300
Office:9840 W. Yearling Rd, Suite 1240, Peoria, Arizona 85383
Doctors:Dr. Gregory Whelan
Website:http://peoriappd.com/
Description: This emergency dentist for the Peoria City area provides dental emergency walk ins, last minute, and same day dental appointments.
---
Prepare for Your Peoria City Emergency Dental Appointment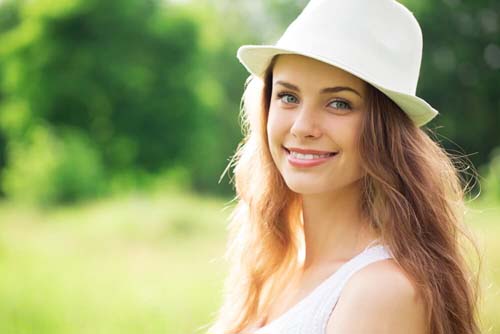 Emergency Dental offices in Peoria City area provide services similar to traditional dental facilities.
Before heading to your appointment, it's best to locate any recent medical and dental records. This will help your emergency dentist determine the best way to treat your dental emergency. It's also a good idea to arrive at your appointment 15 minutes early to fill out any necessary paperwork.
Call the dental office ahead of time to be sure they accept your dental insurance and payment method. If you don't have insurance or need to set up a payment plan, the dental office will be happy to help with that.
If you have any anxiety about going to the dentist, let the emergency dental clinic staff know ahead of time so they can make any accommodations needed for you to be as comfortable as possible.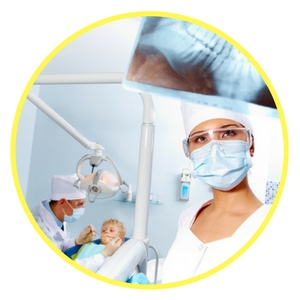 Common 24 Hour Dental Emergencies
Dental emergencies can be stressful situations but are more common than you may think. The dental clinics found on Emergency Dentists USA are equipped to handle most of these emergencies.
Common dental issues may include abscessed teeth, lost crowns, or lost teeth. Here are some of the most common emergencies we've seen and what you can do at home to alleviate your pain while waiting for your emergency dental appointment.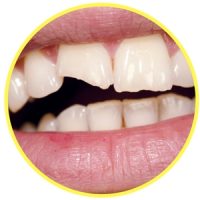 Chipped Tooth
Chipped teeth are common dental conditions that can be fixed easily. If you've chipped your tooth, be sure to rinse your mouth carefully to remove any remaining pieces.
If you can find the chipped or broken tooth, place it in a small container of milk and bring it to your appointment. Use a cold compress on the outside of your mouth to reduce and swelling.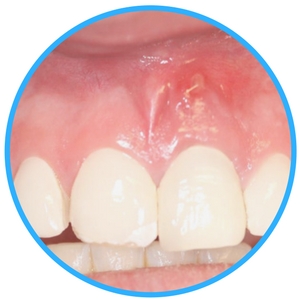 Abscessed Teeth
A tooth abscess is a serious dental emergency that should be handled immediately. If you see a small, red, pimple like bump on your gums call our hotline right away. An abscess can spread quickly and can lead to more serious issues if left untreated.
Lost crown or filling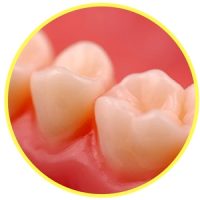 Lost crowns and fillings are also common and can be easily treated. If you see you've lost one, try locating it. Then, rinse your mouth with warm water.
The most important thing to do is to cover your tooth with dental cement or gauze to protect it until your emergency appointment.
Do You Need an Emergency Tooth Extraction?
You may find that your dentist decides to perform an emergency tooth extraction. If there is tooth decay that has to lead to an infection, or you have any impacted teeth you will most likely need one.
It's important to have a tooth extracted immediately rather than waiting for the dental emergency to become more painful. The sooner your tooth can be removed, there will be a decreased need for medication and a decreased chance of complications.
It takes about two weeks to heal from a tooth extraction. Pain will be controlled with painkillers if needed and you are encouraged to rinse your mouth with warm salt water to help with healing.
Emergency Room Versus Emergency Dentist

It's important to know whether you should head to an emergency room or emergency dentist for your injuries. If you've experienced any type of trauma to your head, you need to head to the emergency room right away. They will be able to provide you with the proper treatment. If your injuries are mouth related, an emergency dentist will be able to better treat your condition than the emergency room.
Peoria City, AZ Dental Association Information
As you search for an emergency dentist in Peoria City, there are resources out there to help you assure you're making the right choices.
By visiting the American Dental Association website at https://www.ada.org/en you can make sure your potential dentist is licensed and certified in your area. The ADA is also a good source for all things dental care.
You can also search for Arizona dentists on the Arizona Dental Association's website at https://www.azda.org/. Any information you need on Arizona dental care, the Arizona Dental Association can help you.
Finally, our services at Emergency Dentsits USA are available 24 hours a day, 7 days a week and can help you find the emergency dental care you're looking for.
---
Medically Fact-Checked & Written by Our Dental Editorial Team
You can read more about our editorial guidelines by clicking this link and learn more about the Emergency Dentists USA editorial team here.