Peoria City, AZ Emergency Dental Offices
Call 24/7: 1 (855) 909-8885
Search for an emergency dentist in Peoria City, AZ quickly and easily using our 24/7 emergency dental referral service phone, we'll connect you with the best 24 hour dentist nearby in minutes.
This suburb of Arizona major metropolitan area Phoenix has a population of around 155,000, and is the sixth largest city in the state in terms of square mileage. Listed in a summer 2008 issue of Money Magazine as "one of the top 100 places to live" in the nation, it is also the spring training headquarters for the Seattle Mariners. If you come across the sudden need for a Peoria City emergency dentist while here, let our portal steer you in the right direction towards getting some immediate pain relief.
If your emergency is getting worse by the minute and more unbearable, we have a 24 hour hotline that doubles as a referral service to locate an emergency dentist in Peoria City AZ to get you on the mend quickly. These dentists are vetted by Emergency Dentists USA, and will provide you a helping hand and their expert skill at ridding your Arizona stay of nasty tooth pain.
Peoria City after hours Dentist Listings
This city that understandably had a huge boom after the mass production of air conditioning and the construction of Luke Air Force Base is a major destination for those passing through Phoenix. Many who love to leave cold winters behind come here for the season, and enjoy the abundant rays and higher temperatures. You don't want the nagging tooth pain you are now experiencing ruin your trip for you or your family, so call our 7 day a week, 24 hr a day hotline if you cannot reach any of these right away!
Check the best urgent dental care dentists in Phoenix.
---
Peoria City Emergency Dentists USA Referral Service
Description: If you are here in Arizona for a business meeting or a large spring training event, we don't want an infected tooth or other late night dentist emergency keeping you from enjoying Peoria City to it's full potential. Our partners have a well maintained relationship with some of the most skilled emergency dentists in the nation, and Peoria City is included in this network.
---
Peoria Emergency Dentist
Number:(623) 239-3841
If Closed: Call 1 (855) 276-1128 and let our Operator help you find an emergency dentist.
Office:8390 W. Cactus Rd. #110, Peoria, AZ 85381
Doctors:Dr. Yati Yadav
Website:http://peoriaemergencydentist.com/
Description: This Peoria City area dentist is open on Saturday for your convenience, and is well equipped to handle what you may be facing for a dental emergency after hours. Dr Yadav was a graduate of the Northwestern University Dental School in Chicago, and he was born and raised in Vancouver. He is part of the elite only 7% of dentists who have earned the Fellowship designation with the Academy of General Dentistry, and he sees to it that after hours calls are routed to designated staff members. Known to provide an upper end quality of care for his patients, many know him by name and ask for him to be their specialist.
---
Desert Oasis Family Dentistry
Number:(623) 572-0303
If Closed: Call 1 (855) 276-1128 and let our Operator help you find an emergency dentist.
Office:9059 W. Lake Pleasant Pkwy, Suite D-400, Peoria, AZ 85382
Doctors:Dr. Patrick
Website:http://www.desertoasisdentistry.com/
Description: This very comfortable and completely patient focused environment will give you the best in emergency dental care that the area has to offer. Dr Patrick Carr is a graduate of Creighton University, and has been happily in practice since 1985. A true movie buff, he also loves playing golf in this suitably warm location, and is an avid fitness enthusiast. He has hand selected a team of great members who strive to always give every patient the absolute best care they could ever ask for, especially in the event of an after hours dental emergency.
---
Pleasant Pediatric Dentistry
Number:(623) 572-9300
Office:9840 W. Yearling Rd, Suite 1240, Peoria, Arizona 85383
Doctors:Dr. Gregory Whelan
Website:http://peoriappd.com/
Description: This emergency dentist for the Peoria City area provides dental emergency walk ins, last minute, and same day dental appointments. Things like gum abscesses and rotting teeth can really change your outlook in a hurry, and render you worthless in the school or business realm. Doctor Darian graduated from the University of Missouri in Kansas City, and has been practicing in this area for over 20 years. His partner Lon Woodruff has a very calm demeanor, and was awarded his doctorate at the University of California at Los Angeles. Both of their commitments to making the environment comfortable have not gone ignored, as many call this their home dentist.
---
Finding a 24 hr dentist Peoria City AZ
This city that is a great place for you to escape mounds of snow and subzero temps is not one that you want to fall prey to severe toothache in! Great points of interest are here to see such as The New River Trail, Rio Vista Recreation Center, and the ultra interesting and high tech Challenger Space Center. If that telltale pain of an aching tooth is making your stay miserable, let our portal guide you to the direction of a 24 hr dentist Peoria City AZ . If you want to check up a bit on any of these dentists before you schedule, you can visit The Arizona Dental Association .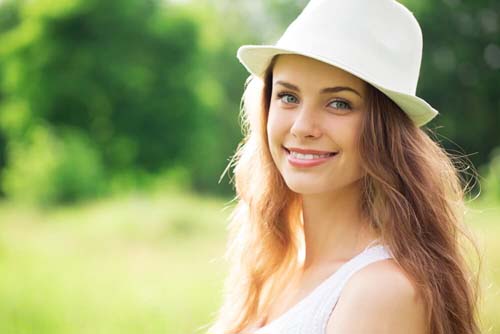 Medically Fact Checked & Written by Our Dental Editorial Team
You can read more about our editorial guidelines by clicking this link and learn more about the Emergency Dentists USA editorial team here.