Helping Thousands of People Each Year Find IMMEDIATE Dental Services
Get relief from chipped, cracked or lost tooth
Abscess, toothache, mouth pain
Emergency dental surgery
24 hour services - Includes weekends, nights and holidays
Glendale, AZ Emergency Dental Clinics
Emergency Dentists USA provides a free 24-hour dental hotline that connects you to a friendly operator to help you to schedule your new dental appointment or an emergency appointment right now. Scroll through our Glendale emergency dentist listing to select the right dentist for your current dental emergency, or talk to a live operator who helps you to get the treatment you need without the hassle of searching for a dentist.
Finding A 24 Hour Emergency Dentist in Glendale, Arizona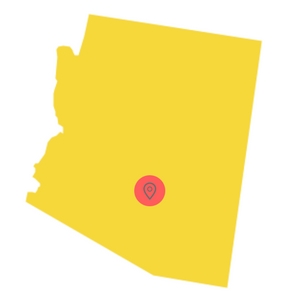 Finding a 24-hour emergency dentist in Glendale, Arizona does not have to be a chore when you simply scroll through our wide selection of great emergency dentists. Choose the clinic with the hours that you require or pick the dentist who suits your needs.
Walk-in dental clinics allow patients to get treatment without making an appointment/
Emergency 24-Hour Dental Clinics are open 24-hours each day and though there are no clinics like this in Glendale, there are several hospitals that offer 24-hour emergency services.
After Hours Dentists are often open later during the week and some will even have weekend hours available to patients that cannot schedule a workday appointment.
Emergency Dentist Listings in Glendale, Arizona
Emergency Dentists USA has the right Glendale emergency dentist for your current dental emergency and your future oral care needs. Simply scroll through our great selection of Glendale dentists and select the one with office hours or an address that suits you best. Use our 24-hour hotline to speak with a live representative who will even help you to schedule your appointment with a new Glendale emergency dentist.
---
Emergency Dentists USA Referral Service Glendale
Phone Number: 1 (855) 401-2701
Address: Referral Service to lot of Dental Offices situated in Glendale
DescriptionThe last thing you want interrupting your stay in Glendale is very severe dental pain! At the first notice of an aching in your mouth or potential abscess, make the decision to quickly feel better, and link up with our emergency referral service to find yourself on the mend.
---
Arrowhead Foothills Dentistry
Dentist: Dr. Dallas Steele
Address: 19420 N 59th Ave D-400, Glendale, AZ 85308
Website: arrowheaddentistry.com
Phone Number: (602) 978-9794
If Closed: Call 1 (855) 276-1128 and let our Operator help you find an emergency dentist.
Description: Doctor Dallas Steele is the one who runs this practice on a daily basis, and he is excited to give you and your family a 4-star dental experience. This clinic also provides an after-hours hotline to make sure that anyone in severe pain can receive treatment, and this will ease your mind if you are dealing with a loved one in urgent pain. Whether it is routine check-up attention you need or a full-blown emergency, you can count on the staff here to be there for you through thick and thin.
Office hours:
Monday 8 am to 6 pm
Tuesday 7 am to 7 pm
Wednesday 7 am to 7 pm
Thursday 7 am to 7 pm
Friday 7 am to 4 pm
Saturday 8 am to 3 pm
Sunday – Closed
---
Glendale Dental Group
Address: 4419 W Glendale Ave, Glendale, AZ 85301
Website: glendaledentalgroup-az.com
Phone Number: (623) 939-6549
If Closed: Call 1 (855) 276-1128 and let our Operator help you find an emergency dentist.
Description: This well-known local practice is bilingual and can speak Spanish, and also has the very convenient element of being open 7 days a week. If you know you are having a dental emergency, you can be seen during that same day, and by a professional with 4 decades of experience. You can improve the health of your teeth and cut down drastically on tooth decay with cleanings and checkups, and feel confident with these professionals who have been in business since 1987.
Office hours:
Monday 8 am to 9 pm
Tuesday 8 am to 9 pm
Wednesday 8 am to 9 pm
Thursday 8 am to 9 pm
Friday 8 am to 9 pm
Saturday 8 am to 6 pm
Sunday 10 am to 5 pm
---
AZ Cosmetic & Family Dentistry
Dentist: Dr. Vasudha Narra
Address: 5757 W Thunderbird Rd Suite W300, Glendale, AZ 85306
Website: azfamilydentistry.com
Phone Number: (602) 439-1101
Description: This clinic located on Thunderbird Road has had many patients of late claiming that they "love to come here", and that they know from the first second they are in great hands. From the hygienist on up to the doctor, everyone here is always working together to make sure that the patients seen on a daily basis leave happy and healthy. Dr. Narra is known for giving extremely professional care, and this outfit also has an extremely great reputation for customer service.
Office hours:
Monday 8 am to 7 pm
Tuesday 7 am to 7 pm
Wednesday 7 am to 7 pm
Thursday 7 am to 7 pm
Friday 8 am to 2 pm
Saturday – Closed
Sunday – Closed
---
Butler Family Dental, Glendale AZ
Dentist: Dr. L. Nelson Butler, Dr. L.N. Ben Butler
Address: 5406 W Glenn Dr, Glendale, AZ 85301
Website: butlerfamilydentalaz.com
Phone Number: (623) 937-2932
Description: Head Dr. Nelson Butler began his dental career right here in Glendale, and served as the President of the Arizona State Board of Dental Examiners from 1996-2000. Located in downtown Glendale, this is an outstanding practice to track down if you need a standard dental checkup, crowns or a root canal, or emergency procedure help such as an extraction. New patients are treated with a high level of compassion and understanding, and this clinic has a full understanding of just how much people are worried about finances.
Office hours:
Monday 6 am to 5 pm
Tuesday 6 am to 5 pm
Wednesday 6 am to 5 pm
Thursday 6 am to 5 pm
Friday – Closed
Saturday – Closed
Sunday – Closed
---
How To Prepare For Your Glendale, Arizona Emergency Dental Clinic Visit
A Glendale emergency dentist clinic is similar to your regular dentist's office in that both offices perform routine dental procedures like x-rays and examinations, cleanings and fillings.
Try to arrive about 15 minutes before your new dental appointment to ensure that you have plenty of time to fill out the paperwork and ask questions regarding your upcoming dental procedure.
Let the dental office know how you plan to pay for your services and ask if they accept your form of insurance.
Bring a list of your current medications to the Glendale emergency dentist appointment and let the dentist know if you have any known medical allergies.
Let the dental office staff know so that they can help you to relieve that anxiety. Most offices have staff that are trained to deal with patients who suffer from dental fears.
Common 24 Hour Dental Emergencies
There are a variety of common 24-hour dental emergencies that can strike at any time of the day or night. From a lost filling that causes pain when you chew to a loose or lost crown that exposes a damaged tooth to food debris, common 24-hour dental emergencies can sideline your fun while you visit Glendale.
Lost Filling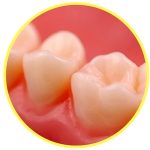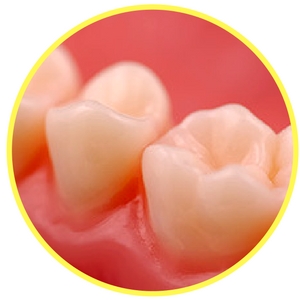 When a filling is lost, the cavity in the tooth is exposed to food particles that cause tooth decay to begin again. Fill the hole in the tooth with a small piece of sugarless gum to protect the hole in the tooth from debris. Do not use gum with sugar as this can cause pain when applied to the cavity. Make an appointment with your Glendale emergency dentist as soon as possible to have the filling replaced.
Emergency Toothache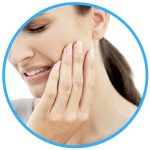 An emergency toothache is a painful but common 24-hour dental emergency that really can strike at any time. Apply a cold compress to the outside of the mouth to lessen pain and reduce swelling of the affected area. Never place aspirin between the cheek and gum to reduce pain as this can cause burns of the soft tissues of the mouth. Rinse your mouth with water to remove debris and floss gently to ensure that there is nothing stuck between your teeth that might cause pain.
"Toothaches come in different forms and can respond differently to different pain relief methods. Above all, remember that a toothache accompanied by swelling is a true dental emergency, as this typically suggests the presence of an infection which, left untreated, can spread beyond the mouth to other parts of the body."
Broken or Loose Braces & Wires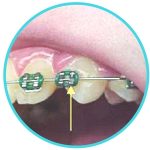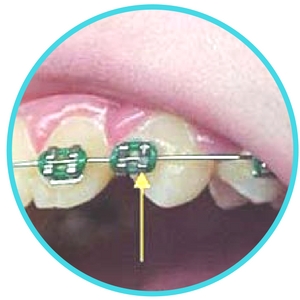 Broken or loose braces and wires are a common dental emergency that can make you extremely uncomfortable. If a wire is poking your gum, use the eraser end of a pencil to push the wire into a more comfortable position. Never cut the wire as this can cause the repair to be much more difficult. Use orthodontic wax to apply the broken bracket or braces against the teeth and make an appointment with your Glendale emergency dentist as soon as possible to facilitate the repair.
Do You Need an Emergency Tooth Extraction?
Unfortunately, you might need an emergency tooth extraction if your tooth has decayed past the point where a dentist can repair it. Waiting to have the tooth extracted rather than visiting the dentist immediately can complicate the procedure and prolong the need for medications like antibiotics or painkillers.
Your Glendale emergency dentist will generally begin the procedure by taking an x-ray of the tooth and performing an examination. He or she then chooses a general or local anesthetic to ensure that you feel comfortable during the procedure. A special tool is used to remove the tooth from the gum and stitches that dissolve over time are used to close the gum. The area is packed with gauze to control any bleeding and full healing generally occurs within one to two weeks.
During the healing portion of your tooth extraction procedure, be sure to follow any instructions given by your dentist.
Emergency Room Versus Emergency Dentist

Heading to the emergency room for a toothache probably seems like a good idea, but the hospital emergency room should not be your first choice for a dental problem. Your Glendale emergency dentist is trained to provide emergency care for any dental issue, making him or her the best choice for your dental emergency.
It is important to see a physician at a hospital emergency room if your dental problem stems from an accident like a sports injury, a fall, or even a car accident. In these cases, the physician is able to ensure that you do not have other injuries to your body that could be more serious than a dental problem.
24 Hour Dentist Glendale Options
If you have a dental emergency and are unable to contact a Glendale emergency dentist, you can also choose to visit one of the great Glendale hospital emergency rooms. Open 24-hours a day and seven days a week, hospital emergency rooms are a good choice for anyone with a dental emergency that comes from a car accident, a sports injury, or even a fall.
Always check your new dentist's licensing and credentials before you make that appointment. Use the American Dental Association's website located here: www.ada.org to ensure that your dentist is current in his or her licensing and certifications. You can also check out new dentists on the Arizona Dental Association's website here: www.azda.org. You can also find great tips on promoting dental care and keeping your mouth healthy.
This Emergency Dentists USA portal is a website for information only, and should be not used to replace the actual advice of a medical professional. If a patient is having an emergency and cannot reach a dentist, call 911 to assure immediate response and safety.
Medically Fact-Checked & Written by Our Dental Editorial Team
You can read more about our editorial guidelines by clicking this link and learn more about the Emergency Dentists USA editorial team here.