Helping Mesa Residents Find IMMEDIATE Dental Services Everyday.
Get relief from chipped, cracked or lost tooth
Abscess, toothache, mouth pain
Emergency dental surgery
24 hour services - Includes weekends, nights and holidays

Emergency Dentist in Mesa, Arizona – Find A 24-Hour Dentist Now
Table of Contents
Welcome to Emergency Dentists USA where finding the right emergency dentist for your painful dental problem is as easy as scrolling through our dedicated and kind dentists listed below. The city of Mesa has well over 400,000 people living inside its 133 square miles of city streets, shopping centers and fun attractions.
This means that finding a great 24-hour emergency dentist takes time and effort, which are two things that most people do not have when they are experiencing a severe toothache, a painful abscess, or even a cracked tooth. At Emergency Dentists USA, you have a great selection of emergency dental clinics, dental offices with walk-in dental appointments, and after hours dental clinics with emergency services designed to meet your needs quickly.
Emergency Dentists USA also offers a 24-hour dental hotline that connects you directly to a skilled operator who is able to assist you in finding the emergency dentist that you need right now.
Finding A 24 Hour Emergency Dentist in Mesa, Arizona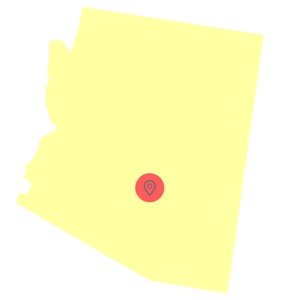 With plenty of fun options for family outings and vacations in Mesa, Arizona, you definitely do not want to spend your time in pain from a terrible toothache or a broken tooth. Emergency Dentists USA does all of the work for you when it comes to choosing the right Mesa emergency dentist for your exact dental problem. Finding a 24-hour emergency dentist in Mesa is as simple as browsing through our listings and picking the dental office with the services and hours that suit your needs.
Walk-in dental clinics – a walk-in dental clinic provides service for you without the hassle of waiting for an appointment. In Mesa, Dental Brothers is open Monday through Friday with some Saturday appointments available. You can walk right into this office without scheduling a dental appointment.
Emergency 24-Hour Dental Clinics – When dental pain strikes at midnight, your regular dental clinic is most likely closed. A 24-hour dental clinic offers emergency dental care seven days a week and 24-hours per day. Kent W. Stapley at Mesa Emergency Dentist offers care when you need it.
After Hours Dentists – have regular dental hours that extend past the normal 9 to 5 workday. Mesa Modern Dentistry and Orthodontics has late evening openings until 7 p.m. on Tuesdays and offers weekend appointments.
Emergency Dentist Listings in Mesa, Arizona
Are you living with a terrible toothache or a fear of visiting a dentist because it has been so long since your last dental examination? There is no reason to put off seeking dental help because of the late hour of the night or because it is not a weekday. Emergency Dentists USA offers a comprehensive listing of Mesa, Arizona walk-in dental clinics, 24-hour emergency dentists and even after hours dental care clinics that are open now to suit your needs. Listed below are our best Mesa emergency dental clinics.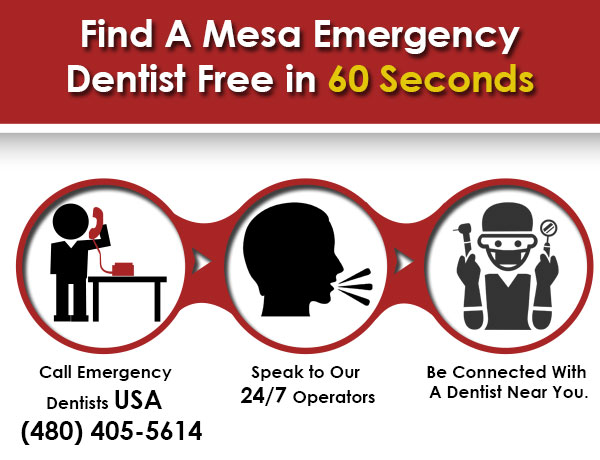 ---
Emergency Dentists USA Referral Service Mesa
Phone Number: 1 (855) 401-2701
Address: Connected to Various Dental Offices across Mesa
Doctors Multiple
Description Easily make a connection to a dentist near you in Mesa AZ using the referral service we provide. This method is simple, quick and easy! You should be able to get connected with an emergency dentist near you in seconds. We're at your call, 24 hours a day, 7 days a week, and it's 100% free, call anytime! Find Arizona 24 hour dentists today.
Mountain View Family Dentistry
Phone Number: 480-745-1739
Address: 2820 East University Drive.  Mesa, AZ 85213
Website: www.mountainviewfamilydentistry.com
Doctors: Dr. Shayne Guffey, Dr. Rebecca Temp, Dr. Heath Snell
Description: Dr Shayne Guffey is a graduate of the Oregon Health Sciences School of Dentistry. He's a member of the American and Arizona Dental Associations. He really appreciates and enjoys serving his patients, and gets great satisfaction from providing his patients with quality personalized healthcare. His practice provides affordable cosmetic, implant, emergency, and family dentistry. A great place to find emergency dental care with or without insurance.
Monday-Wednesday 7 – 5
Thursday 7 – 2
Saturday 7 – 2
very Other Friday 7 – 2
---
Mesa Emergency Dentist: Shane Guffey and Associates
Number: 480-304-7474
Office: 2820 E University Dr #108 Mesa, AZ 85213
Doctors: Dr. Shane Guffey
Website: www.emergencydentistmesa.com/
Description: This is one clinic in Mesa that understands the fear you may encounter when you realize that severe tooth pain is headed your way, or has already been there. Along with several standard dental insurance plans, this after hours office accepts Visa, Mastercard, American Express, Discover, Care Credit, and Capital One Financing. The need for x-ray diagnosis, the way a patient feels when they encounter very sudden pain, and the concern of how much it will affect the pocketbook are issues that the staff here understands fully, and will always provide the best service possible.
Monday 7:00am – 5:00pm
Tuesday 7:00am – 5:00pm
Wednesday 7:00am – 5:00pm
Thursday 7:00am – 2:00pm
Friday 7:00am – 2:00pm
Saturday 7:00am – 2:00pm
---
North Stapley Dental Care
Number: 480-304-7461
Office: 335 N Stapley Drive Mesa, AZ 85213
Website: www.emergencydentistmesa.com/
Description:North Stapley Dental Care is a group of professionals who care about your family's dental hygiene and gorgeous smiles. Contact them today to get help with your emergencies.
Monday 7:30am – 5:00pm
Tuesday 7:30am – 5:00pm
Wednesday 7:30am – 5:00pm
Thursday 7:30am – 5:00pm
Friday 7:30am – 2:00pm
Saturday 7:30am – 2:00pm
---
Dental Brothers
Number: 480-405-7365
Office: 500 W. Southern Ave. Ste. 1Mesa, AZ 85210
Doctors: DR. DAN M. GAFNI, DMD
Website: www.dentalbrothers.com/
Description: The Dental Brothers are a great choice for after hours dentist care in Mesa AZ. You can see by their hours that they offer Saturday dentist appointments and take walkin dentist patients as well. They have hours on Saturday from 8am til 12pm.
Monday – Thursday 8:00am – 5:00pm
Friday 8:00am – 12:00pm
Saturday (by appointment) 8:00am – 12:00pm
---
Mesa Modern Dentistry and Orthodontics
Number: 480-926-2350
Office: 3440 E Baseline Rd Ste 106 Mesa, AZ 85204
Website: www.mesamoderndentistry.com/?sc_cid=googlelocal
Doctors: MIRAN HO
Description: The Mesa Modern Dentistry office takes all urgent care dentist patients. You should call ahead first and try to seek an appointment within their regular business hours. They offer some great weeknight dentist hours til 7pm on Tuesdays and til 6pm on Mondays, Wednesdays and Thursdays. This dentist also has Saturday dentist hours from 8am til 4pm. The only thing missing are Sunday Dentist hours for this Mesa AZ dentist.
OFFICE HOURS
Mon 8:00 AM – 6:00 PM
Tues 10:00 AM – 7:00 PM
Wed 9:00 AM – 6:00 PM
Thurs 8:00 AM – 6:00 PM
Fri 7:00 AM – 4:00 PM
Sat 8:00 AM – 4:00 PM
---
Kent W. Stapley, Mesa Emergency Dentist
Number: (480) 830-8946
Office: 1259 North Power Rd. Mesa, AZ 85205
Doctors: Dr. Kent W. Stapley
Website: http://www.mesadentalhealth.com/mesa-emergency-dentist/
Description: This after hours and emergency dental clinic in Mesa understands that during a dental emergency, finding a dentist who can see you quickly may add to what is already a very stressful situation. Even if the time is outside of office hours, this clinic will make the time to see you, and try to rid you of the now-nagging pain that is making your day go south. Doctors Stapley and Kitchen can make absolutely sure that you find the best plan for your recovery, and you will never feel judged for putting off care due to lack of finances.
Driving Directions
---
Simon Dental Care Same-Day Mesa Service
Number: (480) 833-0880
Office: 1350 S Longmore, Mesa AZ, 85202
Doctors: Dr. Preethy Kunthara
Website: http://www.simondentalcare.com/dental-emergencies-mesa-az.html
Description: Almost any parent panics when their child has a knocked out tooth or serious infection, and no one wants to feel like they are pushed to the back of the line. This is the #1 emergency clinic in Mesa as far as patient satisfaction goes, and their incredibly short wait times are one reason why local residents praise them so highly. One patient Lindsey who reviewed them on the web said that they were the best yet at easing her nerves, and seeing to it that her emergency was well-maintained.
Driving Directions
---
How To Prepare For Your Mesa, AZ Emergency Dental Clinic Visit
Emergency dental clinic visits are very similar to a visit to your regular dentist office. Most Mesa emergency dental clinics provide a variety of services, including routine examinations and x-rays along with more complicated procedures like the restoration of a broken tooth or treatment for a painful abscess.
Before arriving for your Mesa emergency dental clinic visit, gather any recent dental x-rays or examination records that might be helpful for your new dentist. Most emergency dental clinics will require new x-rays to evaluate your current dental situation.
Try to arrive approximately 15 minutes prior to your scheduled appointment time so that you can fill out any paperwork that is necessary for your visit.
Check to be sure that the Mesa emergency dentist that you have chosen accepts your payment method. Most emergency dental clinics allow patients to pay with credit cards, checks or cash. Your dental insurance may also cover a portion of the visit.
Ensure that the Mesa emergency dentist that you have chosen accepts your dental insurance. Choosing a dentist who is in your dental insurance network will likely save you money on your dental bill.
Bring a current copy of your medication list when you visit your new dentist. If you are allergic to any medications, be sure to let the office staff and the dentist know this prior to treatment.
Do you have intense dental anxiety or fear? Let the office staff know if you are afraid during your emergency dental visit. Keeping you comfortable during your visit is a part of their job that they are happy to accomplish.
Quality of Urgent Care Dentists In Mesa, Arizona
In a search for the "City of Gold" that dates back to the late 1700s, Mesa, Arizona's history includes a combination of the pioneer spirit of the American West and the mystery of the Hohokam Indians who built the original canal system that is still in use today.
Sitting atop the flat "table rocks" of Arizona, Mesa is home to well over 400,000 year-round residents with a huge influx of winter visitors who come for the spectacular weather and the amazing beauty of the surrounding Arizona desert.
Mesa is the third largest city in Arizona and continues to grow because of its strong economic conditions and fascinating atmosphere.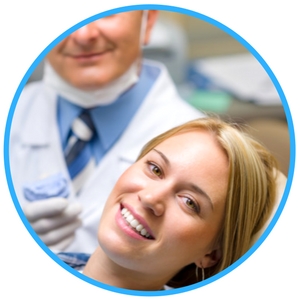 The quality of medical care in Mesa is excellent and its bioscience industry has grown exponentially over the last three decades. More than 54,000 people are employed by the healthcare industry in the city with 84 licensed hospitals in the Phoenix-Mesa metro area. This means that tourists heading to Mesa on vacation or residents who wake in the middle of the night with a terrible toothache have plenty of options when it comes to great medical and dental care.
There are several excellent hospitals in Mesa, making it simple to find a quick solution for a painful dental problem, even in the middle of the night. The number one hospital in the area is Banner Baywood Medical Center located on Baywood Avenue.
This general medical and surgical hospital offers a 24-hour emergency department staffed with caring physicians who are able to get your pain under control and refer you to an excellent Mesa emergency dentist for a follow up. Also in the Mesa area is Mountain Vista Medical Center with its 24-hour emergency department. Standing on Crismon Road, Mountain Vista Medical Center has 178 beds dedicated to everything from emergency care to heart services and advanced surgical options.
If there is any time that you cannot find a dentist who is available to treat your dental emergency, any of the hospitals in the Mesa area with 24-hour emergency departments offer care no matter what time of day. Emergency physicians are able to stabilize any pain or major trauma and then refer you to an excellent Mesa emergency dentist to have your tooth repaired or treat that painful abscess.
Common 24 Hour Dental Emergencies
Waking up in the middle of the night with terrible toothache pain is one of the most common dental emergencies that bring patients to a Mesa emergency dental clinic in a hurry. Other common dental emergencies include broken teeth or a tooth that is knocked out, a painful abscess, broken wires or brackets on braces and even a lost filling or a damaged crown.
Dealing with these dental emergencies while you are vacationing in Mesa, Arizona or if you are a resident who has not chosen a dentist means that you spend time suffering while you search for the right dentist to treat your problem. No one wants to be in pain while they hunt for a Mesa emergency dentist, which is why Emergency Dentists USA makes it simple to find a caring and competent emergency dental clinic without leaving the comfort of your own home to search on your own.
Abscess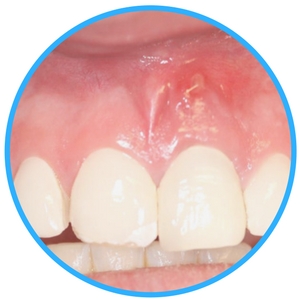 An abscess is a type of infection that occurs between the tooth and the gums or around the root of the tooth. This infection can be both extremely painful and quite dangerous if it is not addressed by your Mesa emergency dentist quickly. You can help to alleviate the pain and reduce the swelling associated with an abscess by rinsing your mouth with warm salt water several times per day. Left untreated, an infection from an abscess can spread to other parts of the body including the surrounding gums and the bone below the teeth. This type of dental emergency requires immediate treatment by an emergency dentist.
Chipped or Broken Tooth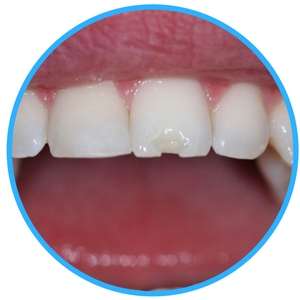 A chipped or broken tooth is a very common dental emergency. If possible, save any of the pieces of the tooth that you can find. Rinse your mouth using warm water and rinse the pieces of the tooth to ensure that they are not covered in debris. Keep these pieces of tooth in a small container of milk or Save-a-Tooth if possible. Apply a piece of gauze to any areas of the mouth that are bleeding due to the chipped or broken tooth. Use a cold compress against the outside of the mouth to lessen pain and swelling until you are able to visit your Mesa emergency dentist.
Tooth Trauma Caused by an Accident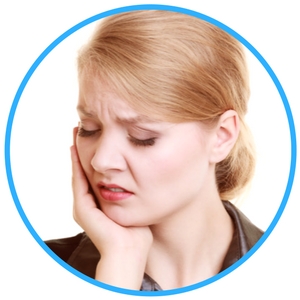 A tooth trauma that is caused by an accident is a dental emergency that requires immediate attention from your Mesa emergency dentist. You might have a tooth that is knocked out during a fall, a sports injury or even in a car accident. If you have trauma to your teeth that is caused by an accident, it is important to visit a hospital emergency room to ensure that you have no other medical problems before the dentist treats your tooth trauma. If the tooth has been knocked out completely, ensure that you save the tooth in a small cup of milk or Save-a-Tooth, and bring it with you to your Mesa emergency dentist.
Do You Need an Emergency Tooth Extraction?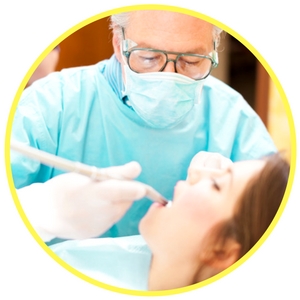 An emergency tooth extraction is not uncommon when you consider the types of dental emergencies that each Mesa emergency dentist is able to treat. Emergency tooth extractions are often performed when a tooth has been damaged due to an injury or when decay has progressed to a point that the tooth cannot be saved.
Waiting to have a tooth extracted is something that many people choose because they are frightened of the pain that they believe will occur, or because they are unsure of which dentist to choose for the extraction. Waiting to have the tooth extracted rather than getting the procedure done quickly means that the patient is more likely to require a larger amount of painkillers or antibiotics along with more extensive dental care.
In most cases, a dentist will take an x-ray of the damaged tooth and perform an examination to determine the best way to extract it. He or she then administers a local anesthesia to lessen the pain, and uses a special dental tool to remove the tooth either in pieces or whole. Sometimes the gum is stitched closed, and sometimes a simple piece of gauze is applied to the socket to control any bleeding. Complete healing usually occurs within one to two weeks of the emergency tooth extraction.
Remember to follow all of the Mesa emergency dentist instructions following the procedure. Avoid smoking, drinking from a straw or eating solid foods for the first few days following the extraction.
Emergency Room Versus Emergency Dentist

Visiting a hospital emergency room rather than a Mesa emergency dentist is a great idea when toothache pain or tooth damage occurs while you are unable to reach a dentist. If your tooth pain comes from a car accident, a fall or a sports injury, the emergency room physician will be able to ensure that you have no other physical injuries before treating the tooth pain. He or she can write a prescription for medications to help with the pain, and will most often send you to follow up with a dentist. Unfortunately this means that you have to have two separate visits to take care of that toothache or tooth damage.
Visiting the emergency room physician when you simply have a toothache is definitely more expensive than a visit to a Mesa emergency dental clinic. The ER physician is not trained to replace teeth or fillings, making it a wasted visit if the problem is a simple dental issue.
FAQ
The wire on my braces broke, should I cut it the rest of the way off?
You should never cut the wire off of your broken braces. Use a pencil eraser to push the wire into a more comfortable position if you are able. You can also cover the wire with a small piece of gauze, a cotton ball or even a small amount of orthodontic wax to keep it from poking your cheek or gum. Visit your Mesa emergency dentist as soon as possible to repair the wire on your braces.
My dentist says I have a cavity and that I need a filling. But why doesn't my tooth hurt?
Your dentist wants to ensure that your teeth are healthy. Many cavities, if they are caught in their early stages, cause no pain because they have not reached the sensitive areas of the tooth. Once they reach the center or pulp of the tooth, the cavity will usually become painful. It is important to get that filling completed before the decay moves further into the tooth.
What is a root canal?
A root canal is a procedure that is used to treat damage to the pulp of the tooth. This damage occurs when decay extends into the pulp of the tooth. Often, infection destroys portions of the tooth and even affects the root. A root canal is used to clean the infected pulp from the tooth and then seal the tooth to return it to normal function.
How much radiation do I get from a dental x-ray and how does it compare to other medical procedures?
The radiation that you receive from a standard series of four bitewings is 0.005 mSv. This is actually less radiation than one single day of natural background radiation that occurs wherever you are in the world. Dental x-rays are one of the very lowest doses of radiation when compared to any standard medical x-ray.
Why don't my dentures seem to fit anymore?
Your dentures may not seem to fit anymore because of changes in the bone that supports the dentures. Because there are no natural teeth attached to the bone, the body does not make new bone and eventually the remaining bone begins to dissolve. Although dentures are an excellent temporary replacement for lost teeth, implants actually protect the bones of the jaw.
24 Hour Dentist Mesa Options
There are several 24-hour emergency dentist options in the city of Mesa. These include Kent W. Stapley, Mesa Emergency Dentist and Simon Dental Care Same-Day Mesa. Both offices have oncall dental services to treat your dental emergency on the very same day.
Each dentist takes the time to ensure that you are comfortable and the your dental treatment is both professional and as painless as possible. These 24-hour dental clinics require you to call the office to speak with the on-call dentist prior to visiting the clinic. Each office has a service that is able to determine what type of emergency you are having and whether or not you need an emergency visit at that time.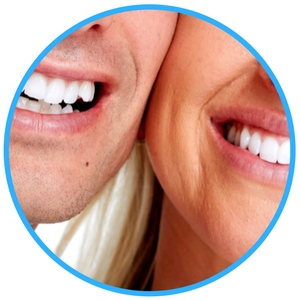 If there is ever an emergency when you are unable to reach one of Mesa's emergency dental clinics, it is important to visit one of the Mesa hospital emergency rooms as soon as possible to treat your dental emergency. This is especially important if your dental emergency is caused by a car accident or fall that could have injured other parts of your body. The hospital emergency room is open 24-hours per day and seven days per week.
It is important to check with the local dental society to verify the certification and licensing of any new dental professional that you choose. You can use the American Dental Association's website located at: http://www.ada.org/en to research your current dentist or take a look at one of the Mesa emergency dentists listed on this website. You can also use the Arizona Dental Association website located at: https://www.azda.org/ to see if your new emergency dentist is licensed to practice in the state of Arizona. The city of Mesa does not maintain a separate Mesa dental association.
Remember that the Emergency Dentists USA portal is a website for informational purposes only. This website should never be used to replace the actual advice of a medical professional. If you are having an emergency and cannot reach a Mesa emergency dentist, call 911 or go to the nearest hospital emergency room to ensure that your symptoms are treated immediately.