Helping Thousands of People Each Year Find Dental Services
Emergency dental surgery, cavities, general dental care.
Find immediate help, no insurance required.
Get relief from chipped, cracked or lost teeth, abscesses or toothaches.
Sedation Dentistry Houston – Find a Sedation Dentist in Houston
For many people the experience of dental care causes much more than the usual fear and anxiety. This phobia can cause people to avoid desperately needed treatment, and make it difficult for dental professionals to safely and efficiently perform dental procedures on them. Fortunately there now exist numerous Houston sedation dentists who focus on providing a range of added features and services to their practice that makes a visit to the dentist's office a breeze.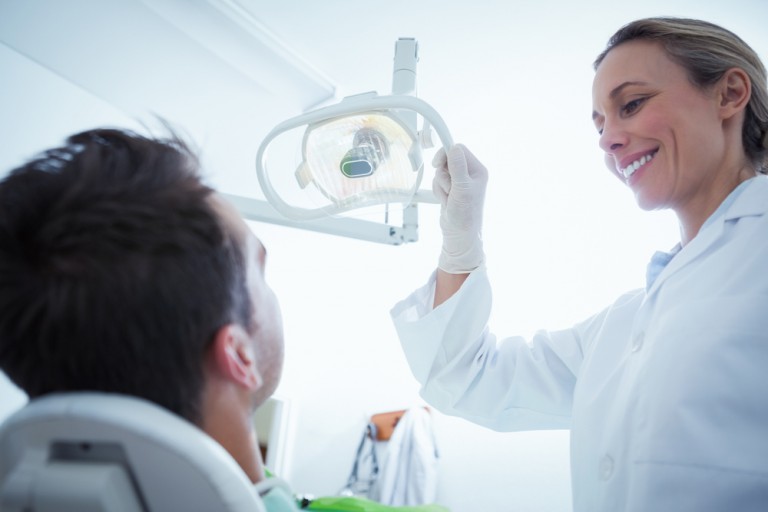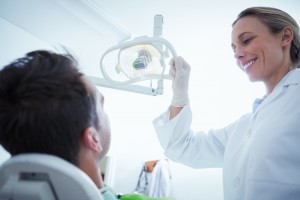 Whether it is the specialized and highly-targeted administration of powerful sedatives or simply ensuring a warm and relaxing office atmosphere, these sedation dentists in Houston are trained and experienced in making sure you get the dental care you need without the fear and anxiety.
What Is Sedation Dentistry?
Sedation is the primary means by which Houston sedation dentistry is practiced. This process uses a variety of sedatives drugs (anti-anxiety medications, tranquilizers, nitrous oxide, depressants, etc.) delivered in a variety of ways to put patients in a calm and relaxed state before a dental procedure is performed.
The main method of sedation used to be IV sedation because it is the easiest to apply and to vary according to the needs of the procedure and patient. However, for some people IV needles are even more frightening than dentistry, so many "no needle" options exist as well.
Currently oral sedation is the most popular technique, as it requires no needles and creates the most comfortable experience for the patient: most patients report not remembering the procedure at all, and "waking" up comfortably after it is all over. However, oral sedation does not actually put the patient to sleep to ensure the patient's safety and cooperation before, during and after the procedure.
What Are the Benefits of Sedation Dentistry in Houston?
• The major benefit is the simplicity of the experience of sedation dentistry. Procedures that may take hours of sitting still with your mouth open in a chair feel like minutes with sedation dentistry.
• Sedation dentistry allows people who would otherwise never set foot in a dentist's office to get the dental care they need.
• Sedation dentistry also allows those people with less extreme phobias to get the full regimen of treatment needed to maintain good oral healthcare instead of only going to the dentist irregularly and situations of dental emergency in Houston.
What is Houston Sleep Dentistry?
There is no difference between sleep dentistry and sedation dentistry in Houston. Sleep dentistry is the popular term, but incorrect because you are never actually asleep, even under the heaviest doses of sedation.
If you are in need of Houston sedation dentistry services, below is a detailed list of the 3 best sedation dentist offices in Houston.
---
Parker-Read Dental
Dentist: Christopher Read, D.D.S., M.D., Brent Parker, D.D.S., M.D., Hans Schleicher, D.D.S., M.D., Matt Nickolas, D.D.S., M.D.
Address: Katy Fwy #180, Houston, TX 77024
Website: www.memorialdds.com
Phone Number: (832) 413-6987
Description:
Every procedure at Parker-Read Dental is performed with the greatest commitment to care and excellence. This office provides the full range of both standard and cosmetic dental procedures, all of which are available with an appropriate level of sedation to ensure your comfort. They use the latest techniques in oral conscious sedation, which is the industry standard for high quality sedation dentistry in Houston.
Office hours:
Monday – Thursday 7:30 am to 5 pm
Friday 8 am to 5 pm
Saturday Closed
Sunday Closed
---
Ernie Anderson DDS
Dentist: Ernie F. Anderson, D.D.S., M.D.
Address 1: College Park Drive #105, The Woodlands, Texas 77384
Address 2: 1220 Augusta Ste 200Houston, TX 77057
Website: www.ernieandersondds.com
Phone Number: (281) 205-9162
Description:
Houston sedation dentistry at this clinic is performed in a variety of ways depending on your specific needs as a patient. In addition to the industry standard of oral sedation, Dr. Anderson also specializes in the use of nitrous oxide for lighter levels of sedation in less serious procedures, thereby ensuring that the sedation effects take up less of your day. Dr. Anderson recognizes that people's fear and anxiety is about more than just the dental procedures, so his office atmosphere and superb staff ensure that the entire experience starting from booking an appointment is a pleasant and comfortable one.
Office hours:
Tuesday 8 am to 5 pm
Wednesday 8 am to 5 pm
Thursday 8 am to 5 pm
Friday – Monday Closed
Location 1:
Location 2:
---
Madison Dental
Dentist: Carlos Boston, D.D.S., M.D.
Address: 566 FM 1960 W #F, Houston, Texas 77090
Website: www.madisondentalclinic.com
Phone Number: (281) 397-0311
Description:
Madison Dental provides the full range of standard dental services with the option for sedation dentistry in Houston. While the clinic is primarily designed for children with dental phobia. Dr. Boston also treats adults using sedation dentistry techniques. Dr. Boston and his team provide a warm and comforting atmosphere for all their patients, and ensure that there are always kid-friendly toys and books available.
Office hours:
Monday Closed
Tuesday 10 am to 6pm
Wednesday 10 am to 6pm
Thursday 10 am to 6pm
Friday 10 am to 6pm
Saturday 10 am to 6pm
Sunday Closed
Dental Sedation Phobia is Extremely Common, but Is No Longer a Problem in Houston
The availability of these and other high quality sedation dentists in Houston ensures that no one needs to suffer from bad oral health due to dental phobia. With a wide range of services and prices to meet the needs of any client, the practice of sedation dentistry in Houston is bringing healthy and confident smiles to everyone.
If you want to know more about Holistic Denistry in Houston, click here.
Medically Fact-Checked & Written by Our Dental Editorial Team
You can read more about our editorial guidelines by clicking this link and learn more about the Emergency Dentists USA editorial team here.