Helping Thousands of People Each Year Find Dental Services
Emergency dental surgery, cavities, general dental care.
Find immediate help, no insurance required.
Get relief from chipped, cracked or lost teeth, abscesses or toothaches.
Teeth Whitening Houston – Find a Teeth Whitening Dentist in Houston
Nothing ruins an otherwise beautiful mouth like stained or discolored teeth. The worst part is that discoloration and stains will happen over time no matter how carefully you care for your teeth and attend regular dentist appointments. It used to be that stained and discolored teeth were just a fact of life that people had to live with, and professional teeth whitening was only for rich people and movie stars. With the new availability of professional teeth whitening in Houston, this is no longer the case.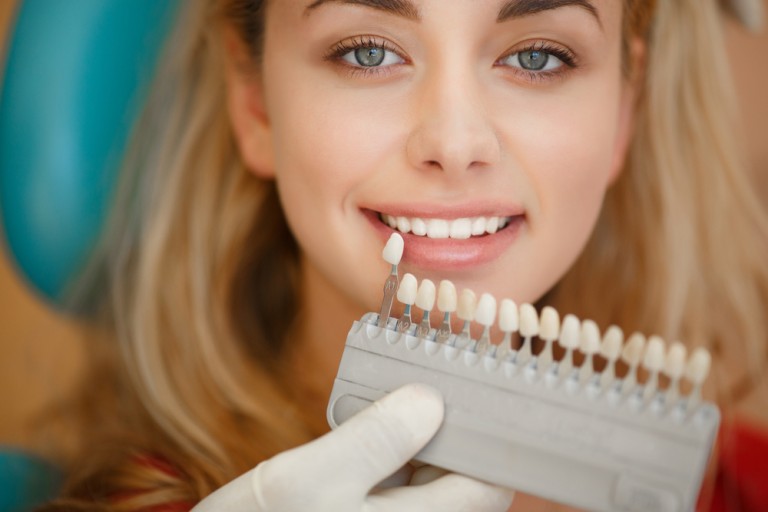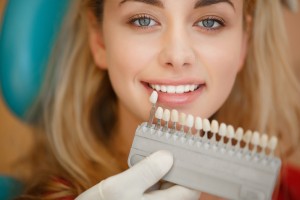 Now everyone has access to cutting-edge techniques for bringing teeth back to their natural color and brilliant shine. A number of Houston teeth whitening specialists are available to help people with quick and inexpensive services that will bring back their beautiful smiles.
If you need urgent dental care in Houston, click here.
What Is Professional Teeth Whitening in Houston?
A service once reserved for show business is now the most popular cosmetic dentistry procedure in America. Professional teeth whitening services take place in a dental clinic under the supervision of specialists, which allows them to use high concentration bleaching gels to safely provide an immediate and dramatic improvement in the color of your teeth.
Professional teeth whitening in Houston are safe, fast and reliable way to ensure quality results for your teeth. Professionals know how to identify potential problems like gum and tooth sensitivity, and apply specialist techniques to ensure that you still get quality results without causing damage or pain to problem areas.
What Causes Tooth Stains and Discolorations?
• Aging: Unfortunately teeth just naturally darken as you age. These tend to be yellow, brown, green or grey in color.
• Consuming certain foods and drinks: The worst culprits are coffee, sodas and red wine.
•Tobacco use: Any kind of tobacco use (cigarettes, chewing, pipes) will severely discolor and stain your teeth.
Overall professional teeth whitening in Houston is an amazing service that is available to everyone. Below is a detailed list of the 3 best locations for teeth whitening in Houston.
---
Memorial Park Dental Spa
Dentist: Nishano Thomas, D.M.D., M.D., Gene Stevenson, D.D.S, M.S., Kathleen Akers, D.D.S., M.D.
Address: 6010 Washington Avenue #D, Houston, TX 77007
Website: memorialparkdental.com
Phone Number: (713) 766-0336
Description:
The Memorial Park Dental team are committed to providing the best and most advanced dental care, while also caring about the patient as a person at the same time. A combination of great results and complete comfort are why this is one of the most highly recommended locations for Houston teeth whitening. Their motto is that people should actually look forward to going to the dentist's office, and they do their best to make this a reality by having a professional massage therapist on site who offers quality massages for patients while they wait for their appointment time.
This is a full service office, where professional teeth whitening is one among many quality cosmetic dental services provided alongside other standard and cosmetic procedures. This whole mouth focus ensures that your teeth whitening experience is safe and reliable, and is suitable for your specific oral health.
The office is well-known for featuring a cutting-edge system for imaging what your teeth will look like after a procedure, so that you can make decisions with the best possible idea of the results and outcomes.
Office hours:
Monday 10 am to 7 pm
Tuesday 11 am to 7:30 pm
Wednesday 7 am to 3:30 pm
Thursday 7 am to 3:30 pm
Friday 7 am to 3:30 pm
Saturday 7 am to 3:30 pm
Sunday Closed
---
MySmile
Dentist: A Team of Laser Teeth Whitening Professionals
Address: 5135 W. Alabama St. #5100, Houston, Texas 77056
Website: www.mysmileteethwhitening.com
Phone Number: (713) 622-1077
Description:
MySmile is not an actual dentist's office, but is instead made up of a team of highly-trained teeth whitening specialists who focus on the latest in teeth whitening technologies. This specialized focus makes Houston teeth whitening services performed here fast, cheap and simple, without the hassle and cost of an appointment at a full-service dental clinic. The MySmile Superior Whitening service is a state-of-the-art laser whitening technique that uses blue light technology to expand the pores within the teeth and provide a much deeper and longer lasting whitening than traditional bleaching techniques. This Houston laser teeth whitening technique has been clinically proven to last as much as 8 times longer than bleaching.
Office hours:
Monday 10 am to 9 pm
Tuesday 10 am to 9 pm
Wednesday 10 am to 9 pm
Thursday 10 am to 9 pm
Friday 10 am to 9 pm
Saturday 10 am to 9 pm
Sunday 11 am to 7 pm
---
Terri Alani DDS
Dentist: Terri Alani, D.D.S., M.D.
Address: 5636 Westheimer, Houston, Texas 77056
Website: www.texastoothlady.com
Phone Number: (713) 621-5141
Description:
Dr. Alani has a reputation for providing complete patient care that goes above and beyond the call of duty. Most of her patients come to her office through referrals from previously satisfied customers. Dr. Alani provides the full range of standard and cosmetic dental procedures, which means that you can be sure your teeth whitening service is part of a professional plan of beautification for your entire mouth. Dr. Alani also teaches advanced cosmetic procedures to other dentists, and has been voted one of Houston's Top Dentists for 3 years running.
Office hours:
Monday 8 am to 5 pm
Tuesday 8 am to 5 pm
Wednesday 8 am to 5 pm
Thursday 8 am to 5 pm
Friday 8 am to 5 pm
Saturday Closed
Sunday Closed
Multiple Options for Teeth Whitening in Houston Depending on Your Budget and Needs
These 3 best teeth whitening in Houston each offer a different approach to teeth whitening. Whether you just need the latest quick touch-up or require a full smile makeover plan of which teeth whitening is just a part, these high-quality locations can help you get the beautiful smile you want and deserve quickly and for a low price.
If you are trying to find a Orthodontist in Houston, click here.