If you experience a dental emergency in Ohio, finding an emergency dentist is easy. At Emergency Dentists USA, we can assist you in finding the perfect care.
All you have to do is call our 24-hour, 7 days a week hotline. Our team is dedicated to quickly finding you an emergency dentist close to you.
"Emergencies cost a lot, mostly because they were unplanned and you don't have spare money lying around to pay for them on short notice. Insurance can help but it won't pay for services after the fact. That would be like buying an auto insurance policy while you are involved in a car accident. Clearly it won't pay to fix your car after the accident has already happened.

Dental insurance is something that you can plan by setting aside a little money each month. But you have to do your homework in advance. It is like having a rainy-day fund for your teeth."
We specialize in Ohio Emergency Dentistry:
Click to go to list of Cities
Table of Contents
24 Hour Emergency Dentist Options in Ohio
Ohio has an extensive network of emergency dentists available to treat patients across the state. Here at Emergency Dentists USA, we're dedicated to making it easier for you to find those dentists. That's why we've created one of the most comprehensive databases to find you a dentist quickly and easy. Call our 24-hour phone service to find the right emergency dentist you need as soon as possible. We are available 24 hours a day, 7 days a week and are committed to finding the right dentist for you.
Our most popular Ohio cities include:
Don't See Your City Listed? Don't Worry! Select other Ohio Cities from the List Below or CALL NOW to Find an Emergency Dentist Near You!!
---
Finding A 24 Hour Emergency Dentist in the state of Ohio
We truly believe that our list will provide people with top quality information on how they can find a dentist as close to home as possible. We have already laid out our criteria for putting a dentist in our database. However, in case you missed it the first time here are our rules:
The dentist has to be open on weekends.
The dentist should preferably be open 24 hours a day.
The dentist has to be willing to take YOUR emergency.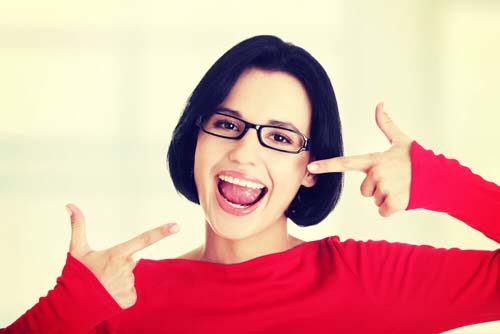 Preparing For Your Ohio Emergency Dental Clinic Visit
When you visit an emergency dentist in Ohio, it will be similar to visiting your primary dental care provider.
It will be important to gather any recent dental x-rays that you might have and any recent medical and dental records. These records will help your dentist to determine the best treatment for your dental emergency. Also, try to arrive at the appointment at least 15 minutes early to fill out paperwork.
Also, call ahead to speak with the staff to see if they can accept your payment method and dental insurance. You will also want to set up any necessary payment plans if you don't have dental insurance.
Let the staff at the emergency dental office know of any allergies to medications you have. This will ensure your dental visit is safe and comfortable for you.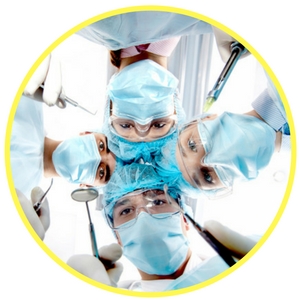 Common 24 Hour Dental Emergencies
Dental emergencies are more common than you may think, but each situation is unique. It's important to visit an emergency dentist quickly before your conditions become worse.
Some common dental emergencies include chipped teeth, abscesses, and broken braces. We're going to talk through a few of these so you know what to do in case you experience a dental emergency of your own.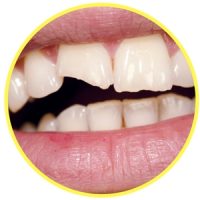 Chipped Teeth
Chipping a tooth is a common dental issue that can be easily fixed by an emergency dentist. If you've chipped one of your teeth, carefully rinse out your mouth to remove any remaining pieces.
Then, place any broken pieces in a small container of milk to bring to your emergency dentist. You can use a cold compress on the outside of your mouth to reduce swelling and pain as well as place gauze on any area of your mouth that's bleeding.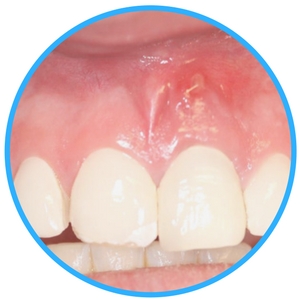 Abscess
An abscess is an infection that occurs in the spaces between the teeth and gums, or around the root of the tooth.
Left untreated, this infection can spread to the bone of the jaw or soft tissues of the mouth. A pimple-like swelling is often an indication of an abscess.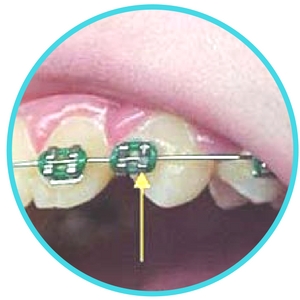 Broken or Loose Braces
Broken or loose braces and wires are a common dental emergency, especially when you are chewing gum or other foods that could stick into the braces.
If a wire is causing pain on the cheek or gum, use the eraser end of a pencil to push the wire into a more comfortable position and protect the soft tissues of the mouth. You can also place a bit of orthodontic wax or a cotton ball on the end of the wire to protect the mouth.
Do You Need an Emergency Tooth Extraction?
Your dentist may opt to perform a tooth extraction if your tooth is too infected or decayed. An emergency tooth extraction might also be caused by teeth that crowd the mouth putting pressure on other teeth.
In most cases, your emergency dentist will take an x-ray of the tooth and perform an examination to determine the best way to extract the tooth. He or she will then numb the area with a local anesthetic. A special dental tool is used to remove the tooth from the gum and sometimes the gum is stitched closed.
It's important to follow any instructions given by your Maryland emergency dentist during this time as full healing does not occur until one to two weeks of the emergency tooth extraction.
Emergency Room Versus Emergency Dentist

It's important to know whether you should visit an emergency room or emergency dentist when you've had any injuries. If there has been any trauma to your head, it's best to head to the emergency room right away so they can provide you with treatment.
On the other hand, visiting an emergency dentist for a broken tooth that does not involve other injuries is your best course of action. Your dentist can evaluate the broken tooth and fix the problem right in their office and it's generally less expensive and faster than visiting a hospital emergency room.
Ohio Dental Association Information
Don't forget that Emergency Dentists USA is your best resource for quickly finding an emergency dentist near you. Our free hotline is available 24 hours, 7 days a week and can refer you to a great emergency dentist.
When you chose an Ohio dentist, be sure to check their credentials and certifications. You can easily search online at the American Dental Association website located here: http://www.ada.org/en.
For information on Ohio dental care and to find local dentists you can visit the Ohio Dental Association website at https://www.oda.org/.
Additional Emergency Dental Offices in Ohio