Helping Cincinnati Residents Find IMMEDIATE Dental Services Everyday.
Get relief from chipped, cracked or lost tooth
Abscess, toothache, mouth pain
Emergency dental surgery
24 hour services - Includes weekends, nights and holidays

Emergency Dentist in Cincinnati, OH – Find A 24-Hour Dentist Now
We specialize in Cincinnati Emergency Dentistry:
Click to go to list of Dentists.
Table of Contents
Dental pain can be excruciating and you may be desperately looking for some type of relief to help you. While you may think that over-the-counter pain relievers will help you, they do not work long term and you will need to seek our emergency dental care. Continued dental pain can lead to missed days at work and serious complications within your mouth.
You never want to try to take dental measures into your own hands, as you may injure yourself even more. You should provide yourself with some pain relief measures such as a cold compress or mild pain reliever. It is important for you to seek out an emergency dentist in Cincinnati. Below, you will be able to quickly identify dentists in your area that are available around the clock to help you.
Finding A 24-Hour Emergency Dentist in Cincinnati, OH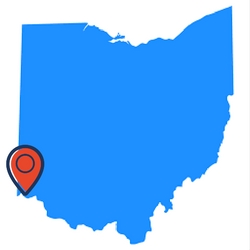 Most dental offices operate with traditional business hours of Monday through Friday from 9:00 am until 5:00 pm. For most patients, this is inconvenient and means that they will not be able to see the dentist until they can get approved time off of work. Your dental pain will not go away until the problem is treated and it is important that you receive the care you need, when you need it.
Fortunately, there are a number of different options for emergency dentists in Cincinnati and they are ready to meet your needs and provide you with the relief you need. These dentists are experienced in emergency dental procedures and can accommodate you.
Cincinnati walk-in clinics are available for those patients who need to be seen right away and cannot wait for a traditional appointment at their dentist's office. Walk-in clinics do not require you to have an appointment, which makes them a great choice for patients with minor dental problems.
Cincinnati also has a good selection of after hours dentists that can provide you with the dental procedures you need. This is a good option for patients who need to be seen urgently. These clinics are open after traditional business hours until about 9:00 pm and they generally offer weekend hours as well.
Emergency Dentist Listings in Cincinnati, OH
If you have tooth pain, the last thing you want to do is spend hours looking for an emergency dentist in Cincinnati to turn up empty-handed and in the same position you started out in. We have made the process easy for you and all you have to do is take a moment to look at the list of emergency dentists in Cincinnati below. Once you have chosen a nearby dentist, simply call their office and schedule an appointment to receive immediate care. In most cases, you will be seen the same day.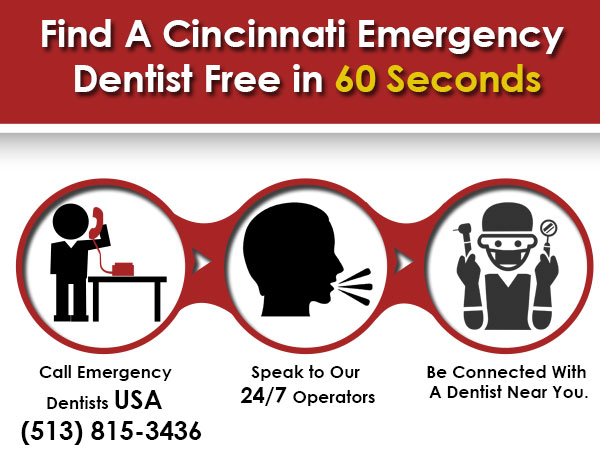 ---
Emergency Dentists Referral Service Cincinnati
Phone Number:
1 (855) 401-2701
Address: Various Dental Offices across Cincinnati
Doctors Multiple
Description Call to be connected with the perfect dentist for you. Cincinnati is a large city and we have the connections to find a dentist to fit your needs, and can get you an appointment immediately. Find Ohio 24 hour dentists today.
---
Advance Dentistry
Website: nofeardentist.com/
Address: 5823 Wooster Pike, Cincinnati, OH 45227
Phone Number: 513-272-9009
If Closed: Call 1 (855) 276-1128 and let our Operator help you find an emergency dentist.
Description:
The advance dentistry office in Cincinnati OH is a high quality, professional dentist office in which you're going to find excellent available hours of service. They offer Saturday dentist services from 8am til 3pm on every Saturday. You can also find them in the office until 7pm on Tuesdays and Thursdays, this makes them one of the top choices of emergency dentists in Cincinatti.
Monday & Wednesday 7 am to 5 pm
Tuesday & Thursday 7 am to 7 pm
Friday 7 am to 5 pm
Saturday 8 am to 3 pm
Sunday – Closed
---
Bennet Family Dental
Website: bennetfamilydental.com
Address: 5606 Bridgetown Road Cincinnati, OH 45248
Phone Number: 513-662-2000
If Closed: Call 1 (855) 276-1128 and let our Operator help you find an emergency dentist.
Description:
Dr. Bennet has an excellent weekend dentist schedule that is going to help you to find a walkin dentist appointment as soon as you need one. They are open from 8am til 530pm on both Saturday and Sunday. This means you can easily find a Sunday dentist in Cincinatti. They're also open until 830pm every weeknight. This gives you an opportunity to get to the dentist after work, without having to take any time off, for most of you anyway.
Monday 7 am to 3:30 pm
Tuesday 8:50 am to 5:20 pm
Wednesday 7 am to 7:30 pm
Thursday 8:50 am to 5:20 pm
Friday 7 am to 3:30 pm
Weekends closed
---
ImmediaDent
Website: Immediadent.com
Address 1: 8340 Colerain Avenue Cincinnati, OH 45239
Phone Number 1: 513-385-5999
Address 2: 6405 Glenway Avenue Cincinnati, OH 45211
Address 3:4960 Houston Rd., Ste. G Florence, KY 41042
Phone Number 3: 859-371-1505
Description:
If you are looking for a qualified dental facility that is available to service your urgent dental medical needs from 9:am to 9 pm, 7 days a week, then certainly consider this practice. They offer superior dental care services each day of the week and accepts most insurance plans, while offering flexible payments plans. No appointment is needed, hence if you are suffering from an emergency dental crisis, they will happily be available to help you.
Monday to Sunday 9 am to 9 pm
Location 1
Location 2
Location 3
---
Aspen Dental
Website: aspendental.com
Address 1: 148 Pavilion Parkway Newport, KY 41071
Phone Number 1: (859) 813-2570
Address 2: Colerain Center 9850 Colerain Avenue Cincinnati, OH 45251 (Northgate Location)
Phone Number 2: (888) 847-6129
Description:
This nationwide dental clinic has multiple locations throughout the country offering Saturday or Sunday dentist care in Cincinnati to those patients facing a urgent dental complication. Their network of locations offer accessibility, affordability, and with over 300 dental clinics, it is likely you will find one nearby your residence. Emergency walk-ins and same day appointments are more than welcomed, so if your struggling with finding a dentist open on Saturday or late hours, you may very well have found an answer to your needs with this dental group.
Monday – Wednesday 7 am to 5 pm
Thursday 10 am to 8 pm
Friday 8 am to 1 pm
Saturday By appointment only
Sundays – Closed
Location 1
Location 2
---
Cosmetic Fountain Square Dental Group
Website: cincinnatismiledesign.com
Address: 105 E. Fourth Street, Suite 1175, Cincinnati, Ohio 45202
Phone Number: (513) 621-2483
Description: This great choice for an urgent care dentist in Cincinnati is thankfully open on Saturdays from 8am till 1PM, and can be helpful with anything from extractions, abscessed teeth, or even wisdom teeth coming in incorrectly. Known for having a courteous staff, excellent bedside manner, and the ability to always deal with dental anxiety, you won't be disappointed when you
go here for service. With years of experience helping patients of all ages, Cosmetic Fountain Square Dental Group is a first-rate operation in all ways.
Monday – Friday 8 am to 5 pm
Saturday 8 am to 1 pm (By appointment)
Sundays – Closed
---
Wallace Group Dentistry
Website: wallacegroupdentistry.com/
Address: 5258 Montgomery Road Cincinnati, OH 45212
Phone Number: (513) 531-2338
Description: Coming to the Wallace group is an excellent way to make sure that your family is fully covered as far as any dental emergencies that can sneak up on you. When the pain of an injury such as an abscess sneaks up on you, you're going to want a clinic that can provide x-ray consultation, medications for infection, and a game plan to keep you safe in the future. The staff at the Wallace Group is on standby to make sure that you always have a place to call home for dental work, even if its in an emergency or dire situation.
Monday – Wednesday 8 am to 8 pm
Thursday 9 am to 7 pm
Friday 9 am to 4 pm
Weekends – Closed
---
How to Prepare for Your Cincinnati, OH Emergency Dental Clinic Visit
If this will be your first time visiting a local emergency dentist in Cincinnati, you can expect the experience to be similar to visiting a general dentist. One of the first things you should do is ask to receive a quote for the procedure you need to have performed.
If you are unsure of the procedure needed, ask for a general quote or estimate quotes based on common procedures. This way, you are prepared and know how much you may be spending. You should let the receptionist know if you have dental insurance, so that you can receive an updated quote based on your coverage. It also helps to ask what payment methods the office accepts.
When you arrive in the office, you will be asked to fill out paperwork if it is your first visit. If it is not your first visit, you may be asked to update your information on file. You should arrive at least 15 minutes early if you are a new patient.
If you have any allergies, now is the time to let the dentist know, so that he can properly prepare for your appointment. If you do suffer from dental anxiety, you should inquire about what sedation options are available to you.
Quality of Urgent Care Dentists in Cincinnati, OH
Cincinnati was first settled in 1788 and has a total population of just over 298,000 residents. This makes the city the third most populated in the state and it is ranked the 65th largest city in the US. Cincinnati is often referred to as an American city simply because it was one of the first largest cities founded after the American Revolution took place. The area is known for its beautiful architecture and is sometimes referred to as "Paris of America."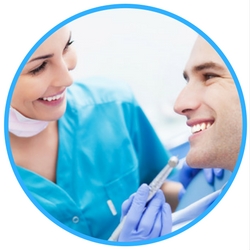 Tourists visit the city yearly and help to bring in some revenue as well. The city itself is always changing and it is not uncommon to see new developments throughout the area.
Quality dental and medical care are needed throughout the city and Cincinnati ranks above average when it comes to the care patients receive. For example, the percentage of adults who received dental care in the past year was 65 percent and the national average in the US is 64 percent.
Christ Hospital is a large general medical and surgical center that is home to 513 beds on site. The hospital sees over 52,000 emergency room visits per year and over 23,000 admissions in the same time period. The surgeons on site have performed over 24,000 inpatient and outpatient surgeries. Christ Hospital is ranked number five in Ohio and number one in the Cincinnati area. In addition, the hospital is nationally ranked in two adult specialties and rated high-performing in nine adult conditions and procedures.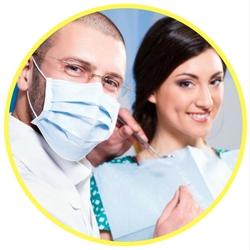 The Good Samaritan Hospital is a large hospital center that is home to 504 beds. While this hospital does not have a trauma center on site, it does see over 77,000 ER visits annually and it is considered to be a teaching hospital that is accredited by the Commission on Accreditation of Rehabilitation Facilities. Good Samaritan Hospital is regionally ranked number six in Ohio and number two in Cincinnati. In addition, the medical center is nationally ranked in two adult specialties and rated high-performing in seven adult conditions and procedures.
If you are experiencing a dental emergency and you cannot get ahold of or find a 24-hour Cincinnati emergency dentist, you should head to your local emergency room to receive treatment. If you cannot get to your local ER, call 911 immediately.
Common 24-Hour Dental Emergencies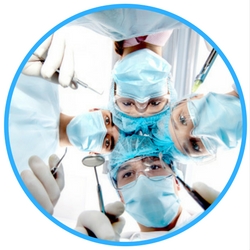 Dental pain, including tooth pain, can be problematic and cause you to miss out on your planned social events and daily life. There are a variety of different dental issues that may be considered an emergency and they should be addressed in a timely manner to ensure that your pain does not persist. Often times, dental emergencies will occur quickly or they may occur over time. For example, tooth decay takes a while to form, but a chipped tooth happens in the moment.
Dental emergencies need to be addressed when they happen, and you should not delay the care you need, as this will allow the problem to persist and leave you in a bunch of pain. In addition, delayed care can result in serious complications and further tooth or gum damage.
Emergency dentists in Cincinnati, OH are available to help you and provide you with the care you need at your convenience. Reading any of the advice provided to you on this site is not a substitute for seeking out professional medical advice. Every situation is unique in nature and you should consult your local emergency dentist about any of the emergencies below.
Abscess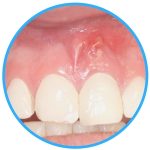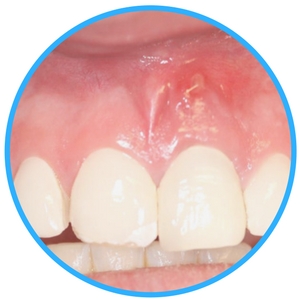 An abscess is a dental emergency that needs to be handled immediately. An abscess is best known as an infection that occurs in between your tooth and gum tissue or around the tooth's roots. The reason this situation is an emergency is because the infection can spread throughout your body. You should never try to pop the abscess yourself, as this can lead to complications.
You should rinse your mouth out with a mild saltwater solution and take an over-the-counter pain reliever, if needed. Make sure you head to your local Cincinnati urgent dental care office to receive treatment.
Lost Filling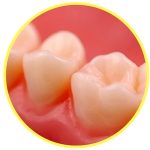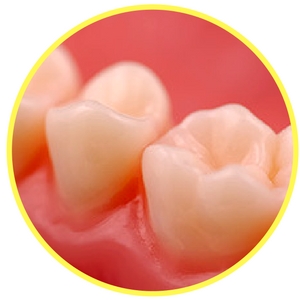 A lost filling can occur to anyone and is usually due to the tooth around the filling breaking or eating a chewy substance such as caramel. If your filling has fallen out, you should seal the hole with dental cement or a piece of sugar free gum. You do need to make sure the gum is sugar free, or else it may cause problems with the tooth and lead to serious dental pain.
If your filling is lost, you may or may not experience some pain, but, you should seek out care from an urgent dental care facility in Cincinnati, OH as soon as possible.
Emergency Toothache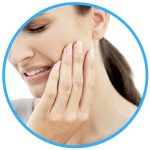 Toothaches can occur for a number of different reasons, including something being caught in your tooth down to severe tooth decay. It may be difficult for you to determine exactly what is wrong with your tooth. You should rinse your mouth out with warm water and then floss your teeth to try to remove any food particles that may be stuck.
You should never place aspirin on your tooth, as it may burn the gum tissue around your tooth and cause more pain. If you do have a serious toothache, you should visit your local Cincinnati urgent care dentist.
Chipped or Broken Tooth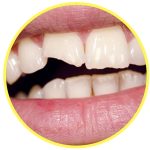 A chipped or broken tooth can occur at any point in time and is usually caused from biting down on an object that is too tough for the teeth to handle. Should you break or chip a tooth, make sure to save as many pieces as you can and then rinse your mouth out with warm water to remove any additional pieces.
If your mouth is bleeding, apply some gauze to the area and bite down to apply pressure. You can use a cold compress on the exterior of your mouth to help alleviate the pain.
You will need to see your local Cincinnati, OH urgent care dentist as soon as possible.
Do You Need an Emergency Tooth Extraction?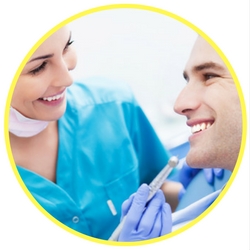 An emergency tooth extraction may be one of the suggested procedures when you visit a local emergency dentist in Cincinnati. Not all problems will require a tooth extraction, but some of them do and you will be told if you need to have one performed. Some of the situations where an extraction may be needed include:
– Trauma to the tooth or mouth
– Overly crowded teeth
– Impacted teeth, such as wisdom teeth
– Infections
– Periodontitis
– Severe tooth decay
If you have been told that you need to have an emergency extraction, the last thing you want to do is ignore it, as this will only make the problem worse and your pain will persist. Delayed care will lead to serious complications within your mouth.
Extractions are typically recommended for the situations above, but that does not mean they will always be recommended. Most dentists will try to save the tooth first and may take measures to protect it such as a filling, crown, or even a veneer. If these measures will not work, then an extraction may be the last option available.
Once your tooth extraction has been performed, it will take about a day or two to fully recover from it. You should limit your activity in the first 24 hours and follow the aftercare instructions provided to you from your dentist. Some additional tips to help alleviate discomfort include:
Reduce bleeding by placing a piece of gauze in your mouth and biting down
Propping your head up for the first 24 hours when lying down
Eat soft foods
Do not suck on a straw or smoke for the first 24 hours
Take all prescribed medications
Emergency Room Versus Emergency Dentist

The moment you realize that you have a dental emergency, you may think that you need to head into your local emergency room. This may sound like the right option for you, but there may be a better solution designed to provide you with relief. Emergency rooms are not able to perform dental procedures, so when you go into them with a dental emergency, the most they can do is look over your tooth and mouth and then prescribe medication to hold you over until you can see your general dentist.
You would be better served by an emergency dentist. You will be able to receive the dental procedure you need, around the clock. These dentists are trained and prepared to help alleviate the pain you feel and fix the problem.
There are times when it does make sense for you to head to the emergency room, even if you have dental pain. Some of those instances include when you have sustained trauma, have a head injury, have fallen down, or have broke your jaw.
FAQ
The wire on my braces broke, should I cut it the rest of the way off?

No. You should never cut the wires on your braces, whether they broke or not. The reason is because the small metal piece can fall into the back of your mouth and you may inhale it.
What is plaque and why is it bad?
Plaque is a white, sticky substance that is made up of food particles and your saliva. It is present in everyone's mouth, but needs to be removed. When it is not properly removed through brushing, it will start to eat away at the enamel and can lead to tooth decay.
Are electric toothbrushes better than manual brushes?
No. Electric and manual toothbrushes are both effective and will work properly as long as you brush your teeth for the recommended two minutes, twice a day. If you suffer from arthritis or have problems with your hands, you may find that an electric toothbrush works better for you.

What causes bad breath?
There are a number of reasons why you may have bad breath and the most common one is because of poor oral hygiene. If you do not brush and floss your teeth, old food particles in your mouth can cause your breath to smell bad. Other causes include smoking, gum disease, tooth decay, and eating pungent foods.
It's been a long time since I've visited the dentist. What do I need to do?
The first step is to call a dentist in your area and schedule an appointment with them. You will then need to fill out paperwork and provide them with your insurance information and payment. From there, you will be able to speak with the dentist and receive a complete examination and cleaning.

24-Hour Dentist Cincinnati Options
The office of ImmediaDent provides dental care to patients Monday through Sunday from 9:00 am until 9:00 pm. ImmediaDent has three convenient locations with two of them in Cincinnati, OH. This office is dedicated to making sure that your dental health is in tip top shape and that you do not suffer from any pain. ImmediaDent's dentist is able to provide you with the care you need, even in emergency situations. The office is proud to be able to accept almost all insurance plans and they even offer payment plans for those patients who do not have insurance.
If you are experiencing a dental emergency, but you are unable to locate a 24-hour emergency dentist in Cincinnati, you should head to your local emergency room to receive care. The emergency room will not be able to provide you with dental procedures on site, but they will be able to look over your mouth or tooth to determine how serious the situation is. They can also provide you with medication, such as a pain reliever, to hold you over until you can see your general dentist.
Tooth pain is not fun and it is something that can completely pull you away from the activities you love to do. In addition, severe tooth pain can also cause you to develop a headache or other complications. You do not want to handle the emergency on your own and should always visit a local Cincinnati emergency dentist.
Emergency Dentists USA is a portal that should be used for informational purposes only. You should not use this information to replace advice provided by a medical professional. If you are experiencing a dental emergency and cannot reach your local Cincinnati emergency dentist, call 911.
We do recommend that you check out the local Ohio dental society to verify the credentials and licenses of all new dentists you plan to visit. You can check the Ohio License Center and the Ohio State Dental Board.
If you are experiencing a dental emergency and you can't get ahold of a Cincinnati emergency dentist or you are unable to locate one near you, you should call 911 or head to your local emergency room immediately. Emergency Dentists USA is a website designed for informational purposes only and should not be used to replace the advice from a trained medical professional.