Helping Thousands of People Each Year Find Dental Services
Emergency dental surgery, cavities, general dental care.
Find immediate help, no insurance required.
Get relief from chipped, cracked or lost teeth, abscesses or toothaches.
Cincinnati Emergency Dental Clinics
We specialize in Cincinnati Emergency Dentistry:
Click to go to list of Dentists.
Table of Contents
Dental pain can be excruciating and you may be desperately looking for some type of relief. While you may think that over-the-counter pain relievers will help you, they do not work long term and you will need to seek our emergency dental care. You never want to try to take dental measures into your own hands, as you may injure yourself even more.
Fortunately, Emergency Dentists USA is here to help. With our 100% free referral service, we can find a dentist near you within minutes with just one phone call!
I injured my mouth and wasn't sure what I should do. I found this site and was able to get some information on how to handle my injury and also found a dentist from their listings that was open that day and could get me in!
Finding A 24-Hour Emergency Dentist in Cincinnati, OH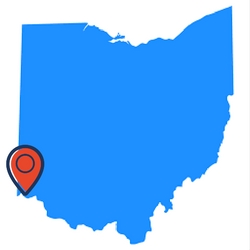 Most dental offices operate with traditional business hours of Monday through Friday from 9:00 am until 5:00 pm. Fortunately, there are a number of different options for emergency dentists in Cincinnati and they are ready to provide you with the relief you need.
Walk-in clinics are available for those patients who need to be seen right away and cannot wait for a traditional appointment at their dentist's office.
Cincinnati also has a good selection of after-hours dentists that can provide you with the dental procedures you need. These clinics are open after traditional business hours until about 9:00 pm and they generally offer weekend hours as well.
Emergency Dentist Listings in Cincinnati, OH
If you have tooth pain, the last thing you want to do is spend hours looking for an emergency dentist in Cincinnati to turn up empty-handed. We have made the process easy for you with our detailed list of emergency dentists below. Once you have chosen a nearby dentist, simply call their office and schedule an appointment to receive immediate care.
---
Emergency Dentists USA Referral Service Cincinnati
Phone Number: 1 (855) 401-2701
Address: Various Dental Offices across Cincinnati
Doctors Multiple
Description Call to be connected with the perfect dentist for you. Cincinnati is a large city and we have the connections to find a dentist to fit your needs, and can get you an appointment immediately. Find Ohio 24 hour dentists today.
---
Advance Dentistry
Website: nofeardentist.com/
Phone Number: (513) 272-9009
If Closed: Call 1 (855) 276-1128 and let our Operator help you find an emergency dentist.
Address: 5823 Wooster Pike, Cincinnati, OH 45227
Description: This advanced dentistry office in Cincinnati is a high quality, professional dental office in which you're going to find excellent available hours of service. They offer Saturday dentist services from 8am til 3pm on every Saturday. You can also find them in the office until 7pm on Tuesdays and Thursdays, this makes them one of the top choices of emergency dentists in Cincinnati.
Monday & Wednesday: 7 am to 5 pm
Tuesday & Thursday: 7 am to 7 pm
Friday: 7 am to 5 pm
Saturday: 8 am to 3 pm
Sunday: Closed
---
Bennet Family Dental
Phone Number: (513) 662-2000
If Closed: Call 1 (855) 276-1128 and let our Operator help you find an emergency dentist.
Website: bennetfamilydental.com
Address: 5606 Bridgetown Road Cincinnati, OH 45248
Description: Dr. Bennet has an excellent weekend dentist schedule that is going to help you to find a walkin dentist appointment as soon as you need one. They have excellent evening hours which allows you to get in after work!
Monday: 7 am to 3:30 pm
Tuesday: 8:50 am to 5:20 pm
Wednesday: 7 am to 7:30 pm
Thursday: 8:50 am to 5:20 pm
Friday: 7 am to 3:30 pm
Weekends: Closed
---
ImmediaDent
Address 1: 8340 Colerain Avenue Cincinnati, OH 45239
Phone Number 1: (513) 385-5999
Address 2: 6405 Glenway Avenue Cincinnati, OH 45211
Address 3:4960 Houston Rd., Ste. G Florence, KY 41042
Phone Number 3: (859) 371-1505
Website: Immediadent.com
Description: They offer superior dental care services each day of the week and accepts most insurance plans, while offering flexible payments plans. No appointment is needed, hence if you are suffering from an emergency dental crisis, they will happily be available to help you.
Monday to Sunday: 9 am to 9 pm
Location 1
Location 2
Location 3
---
Cosmetic Fountain Square Dental Group
Phone Number: (513) 621-2483
Website: cincinnatismiledesign.com
Address: 105 E. Fourth Street, Suite 1175, Cincinnati, Ohio 45202
Description: This is a great choice for an urgent care dentist in Cincinnati and can be helpful with anything from extractions, abscessed teeth, or even wisdom teeth coming in incorrectly. Known for having a courteous staff, excellent bedside manner, and the ability to always deal with dental anxiety, you won't be disappointed when you
go here for service.
Monday – Friday: 8 am to 5 pm
Saturday: 8 am to 1 pm (By appointment)
Sunday: Closed
---
Wallace Group Dentistry
Phone Number: (513) 531-2338
Website: wallacegroupdentistry.com/
Address: 5258 Montgomery Road Cincinnati, OH 45212
Description: Coming to the Wallace group is an excellent way to make sure that your family is fully covered as far as any dental emergencies that can sneak up on you. When the pain of an injury such as an abscess sneaks up on you, you're going to want a clinic that can provide x-ray consultation, medications for infection, and a game plan to keep you safe in the future. The staff at the Wallace Group is on standby to make sure that you always have a place to call home for dental work, even if it's in an emergency or dire situation.
Monday – Wednesday: 8 am to 8 pm
Thursday: 9 am to 7 pm
Friday: 9 am to 4 pm
Weekends: Closed
---
How to Prepare for Your Cincinnati, OH Emergency Dental Clinic Visit
If this will be your first time visiting a local emergency dentist in Cincinnati, you can expect the experience to be similar to visiting a general dentist. One of the first things you should do is ask to receive a quote for the procedure you need to have performed and what types of payments are accepted.
You should let the receptionist know if you have dental insurance so that you can receive an updated quote based on your coverage.
You should arrive at least 15 minutes early if you are a new patient in order to fill out or update the required paperwork.
If you have any allergies, now is the time to let the dentist know, so that he or she can properly prepare for your appointment.
Common 24-Hour Dental Emergencies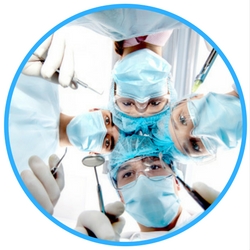 Dental emergencies need to be addressed when they happen. You should not delay the care you need, as this will allow the problem to persist and leave you in a lot of pain. In addition, delayed care can result in serious complications and further tooth or gum damage.
Emergency dentists in Cincinnati, OH are available to help you and provide you with the care you need at your convenience.
Abscess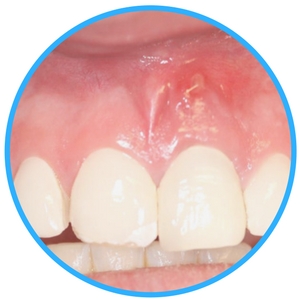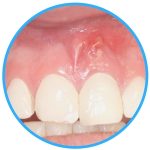 An abscess is best known as an infection that occurs in between your tooth and gum tissue or around the tooth's roots. The reason this situation is an emergency is because the infection can spread throughout your body. You should never try to pop the abscess yourself, as this can lead to complications.
You should rinse your mouth out with a mild saltwater solution and take an over-the-counter pain reliever, if needed. Make sure you head to your local Cincinnati urgent dental care office to receive treatment.
Lost Filling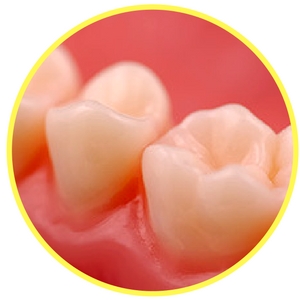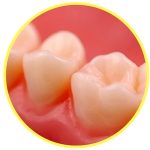 A lost filling can occur to anyone and is usually due to the tooth around the filling breaking or from eating a chewy substance such as caramel. If your filling has fallen out, you should seal the hole with dental cement or a piece of sugar-free gum. You do need to make sure the gum is sugar-free or else it may cause problems with the tooth and lead to serious dental pain.
Chipped or Broken Tooth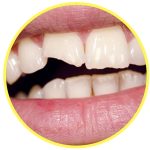 A chipped or broken tooth can occur at any point in time and is usually caused by biting down on an object that is too tough for the teeth to handle. Should you break or chip a tooth, make sure to save as many pieces as you can and then rinse your mouth out with warm water to remove any additional pieces.
If your mouth is bleeding, apply some gauze to the area and bite down to apply pressure. You can use a cold compress on the exterior of your mouth to help alleviate the pain.
Do You Need an Emergency Tooth Extraction?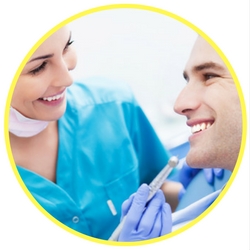 Not all problems will require a tooth extraction, but some of them do and you will be told if you need to have one performed. Some of the situations where an extraction may be needed include:
– Trauma to the tooth or mouth
– Overly crowded teeth
– Impacted teeth, such as wisdom teeth
– Infections
– Periodontitis
– Severe tooth decay
If you have been told that you need to have an emergency extraction, do not ignore the problem. Delayed care will lead to serious complications within your mouth.
Most dentists will try to save the tooth first and may take measures to protect it such as a filling, crown, or even a veneer. If these measures will not work, then an extraction may be the last option available.
Once your tooth extraction has been performed, it will take about a day or two to fully recover from it. You should limit your activity in the first 24 hours and follow the aftercare instructions provided to you by your dentist.
Emergency Room Versus Emergency Dentist

The moment you realize that you have a dental emergency, you may think that you need to head into your local emergency room. However, usually, a visit to the emergency room will only result in the Dr. looking at your teeth and prescribing pain medication until you are able to see an emergency dentist.
You would be better served by an emergency dentist. You will be able to receive the dental procedure you need, around the clock. These dentists are trained and prepared to help alleviate the pain you feel and fix the problem.
There are times when it does make sense for you to head to the emergency room, even if you have dental pain. Some of those instances include when you have sustained trauma, have a head injury, have fallen down, or have broken your jaw.
Cincinnati Dental Association Information
If you are experiencing a dental emergency and you can't get ahold of a Cincinnati emergency dentist or you are unable to locate one near you, give Emergency Dentists USA a call. We are here to help, day or night, whatever the emergency situation is you may face.
We do recommend that you check out the local Ohio dental society to verify the credentials and licenses of all new dentists you plan to visit. You can check the Ohio License Center and the Ohio State Dental Board.
Medically Fact-Checked & Written by Our Dental Editorial Team
You can read more about our editorial guidelines by clicking this link and learn more about the Emergency Dentists USA editorial team here.