Helping Thousands of People Each Year Find Dental Services
Emergency dental surgery, cavities, general dental care.
Find immediate help, no insurance required.
Get relief from chipped, cracked or lost teeth, abscesses or toothaches.
Akron, OH Emergency Dental Offices
We specialize in Akron Emergency Dentistry:
Click to go to list of Dentists
Table of Contents
Emergency Dentists USA makes it simple to get great dental care no matter where you are traveling. From emergency dental clinics with hours that allow you to make an appointment at your convenience to after-hours dental care available even on the weekends, Emergency Dentists USA has a convenient listing of Akron emergency dentists who are standing by to take care of your broken tooth or lost filling.
Choose our 24-hour emergency dental hotline to speak with a friendly and knowledgeable person who can help you to choose a great Akron emergency dentist and even set up an appointment for you if necessary.
Such a great service, the staff was amazing and the website is full of helpful information for any dental emergency you may face!
Akron, Ohio 24-Hour Emergency Dentist Options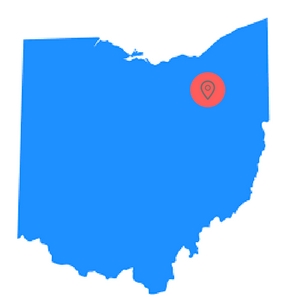 Emergency Dentists USA is your source for choosing a great Akron emergency dentist even when your dental emergency comes up at an unexpected time. Our convenient listing of Akron dentists makes it simple to choose just the right dental clinic to care for your dental needs.
There are several different types of emergency dental clinics including walk-ins, after hours and 24-hour clinics. The most prevalent in Akron are after-hours clinics. Dental Works and Angel Dental both offer extended hours after normal business hours.
There are no 24 hour clinics in Akron, however, ImmediaDent is an urgent care clinic open from 9 AM to 9 PM, 7 days a week.
Emergency Dentist Listings in Akron, Ohio
Emergency Dentists USA makes it a breeze to choose a great Akron emergency dentist for your dental emergency. Listed below you will find excellent Akron emergency dental clinics with a variety of office hours that are designed to be convenient for anyone with a dental emergency.
---
Emergency Dentists USA Referral Service Akron
Phone Number: 1 (855) 401-2701
Address: Connected To Various Dental Offices across Akron
Doctors: Multiple
Description: Call to be connected with the perfect dentist for you. Akron is a large city and we have the connections to find a dentist to fit your needs, and can get you an appointment immediately.
---
ImmediaDent – Urgent Dental Care
Phone Number: (330) 752-1003
If Closed: Call 1 (855) 276-1128 and let our Operator help you find an emergency dentist.
Website: www.immediadent.com
Address : 726 Howe Ave, Cuyahoga Falls, OH 44221
Description: Yes, you can find a dentist open on Saturday/Sunday in Akron Ohio! While you sure don't want to be in a position to visit an ER dentist, if you must then ImmediaDent is one place you can count on being open 7 days a week. You do not require an appointment and there is a wide range of payment plans and insurances that are accepted at this clinic.
Office Hours:
Monda:y 9 am to 9 pm
Tuesday: 9 am to 9 pm
Wednesday: 9 am to 9 pm
Thursday: 9 am to 9 pm
Friday: 9 am to 9 pm
Saturday: 9 am to 9 pm
Sunday: 9 am to 9 pm
---
Dental Works Chapel Hill
Phone Number: (330) 633-9671
If Closed: Call 1 (855) 276-1128 and let our Operator help you find an emergency dentist.
Website: dentalworks.com
Address: 2000 Brittain Rd, Akron, OH 44310
Description: Dental Works Chapel Hill has the knowledge and skill to assist you with any dental service ranging from extractions to routine cleaning, and are able to care for you and the entire family. Let the friendly staff here care for you at the highest level of skill, and you'll soon be on the way to a pain-free existence.
Office Hours:
Monday: 10 am to 8 pm
Tuesday: 10 am to 8 pm
Wednesday: 10 am to 8 pm
Thursday: 10 am to 8 pm
Friday: 10 am to 5 pm
Saturday: 9 am to 3 pm
Sunday – Closed
---
Angel Dental Care
Phone Number: (330) 773-7100
Website: www.angel-dentalcare.com
Address: 1494 S Arlington St, Akron, OH 44306
Description: Angel Dental Care has the years of experience to make sure that you and your family are entirely taken care of. They are open Monday and Wednesday until 7 PM. They also have their practice open on Saturdays from 9 AM until 2 PM, this helps the busiest students and families find time to get in to the dentist.
Office Hours:
Monday: 10 am to 7 pm
Tuesday: 10 am to 5 pm
Wednesday: 10 am to 7 pm
Thursday: 10 am to 5 pm
Friday: 10 am to 5 pm
Saturday: 9 am to 2 pm
Sunday – Closed
---
DentalWorks South Plaza
Phone Number: (330) 724-7401
Website: www.dentalworks.com
Address: 378 E Waterloo Rd, Akron, OH 44319
Description: Dental Works South Plaza is an Ohio dental specialist that you can use for family dentistry, issues such as routine check-ups, and emergencies such as root canal therapy. An ideal place to call your personal home for dentistry ranging from routine to serious issues, they are always here to provide service to you with a smile.
Office Hours:
Monday: 9 am to 7 pm
Tuesday: 9 am to 7 pm
Wednesday: 9 am to 6 pm
Thursday: 9 am to 7 pm
Friday: 9 am to 1 pm
Saturday: 9 am to 1 pm
Sunday – Closed
---
How To Prepare For Your Akron, Ohio Emergency Dental Clinic Visit
– Most emergency dental clinics offer standard dental procedures like x-rays and cleanings along with more complicated specialties like full mouth restorations and dental implants.
– Gather your dental records including any recent x-rays prior to visiting your Akron emergency dentist.
– Try to arrive at least 15 minutes prior to your emergency dental clinic appointment in order to have plenty of time to complete the necessary paperwork. You can also use this time to get to know the dental staff and ask any questions that you might have regarding the procedures.
– Ensure that your emergency dentist accepts your preferred form of payment. Most dental clinics take cash, credit cards, personal checks, and even offer low-interest payment plans for many dental services. Also, check with them to verify if they accept your dental insurance.
– If you are allergic to any medications, let your Akron emergency dentist know before your dental procedure. Bring a current list of your medications with you to the dental appointment.
Common 24 Hour Dental Emergencies
Some common dental emergencies that require immediate care might include broken or chipped teeth, soft tissue injuries to the mouth, lips, or tongue, and teeth that are knocked out of the mouth.
Other common dental emergencies include painful toothaches or even abscesses that are potentially dangerous. You might find yourself with an object caught between your teeth or a broken crown or loose crown. If you experience any of these common dental emergencies, visit an Akron emergency dentist right away.
Abscess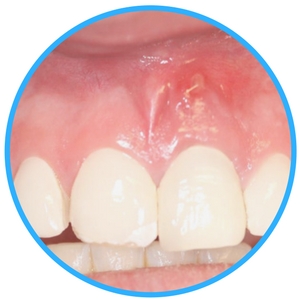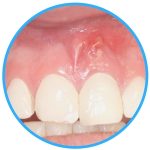 An abscess is a common dental emergency that can become quite dangerous. An abscess is an infection that generally occurs in the gum below the teeth or between the teeth. This type of infection has the ability to spread to other areas of the mouth or even to the bone of the jaw. If you have an abscess, rinse your mouth several times with salt water to help bring the pus to the surface of the gum.
Emergency Toothache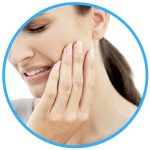 An emergency toothache is one of the most common of all dental emergencies. If you have a toothache, never place an aspirin or other painkillers between the tooth and cheek as this can cause chemical burns to the cheek and gum. Rinse your mouth with water and floss the teeth gently to remove any food debris. Press a cold compress against the outside of the mouth in order to reduce any swelling or pain in the area of the toothache.
Tooth Trauma Caused by an Accident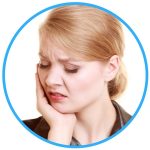 Tooth trauma that is caused by an accident could include broken or knocked out teeth that occur during a fall or car accident. This type of tooth trauma should be addressed by a hospital emergency room physician to ensure that you do not have a concussion or other injury that could be life-threatening. Following your visit to the ER, you should follow up with your Akron emergency dentist to repair or replace the broken or knocked out teeth. Use a cold compress against the outside of the mouth to reduce swelling and pain prior to your visit to the emergency room.
Do You Need an Emergency Tooth Extraction?
You might need an emergency tooth extraction if your tooth has decayed to the point where a dentist is no longer able to repair the tooth. You might also require an emergency tooth extraction if you have a tooth that is crowding other teeth in your mouth. In these cases, your Akron emergency dentist takes an x-ray of the tooth and performs an examination to choose the best possible treatment for your damaged tooth.
Once the examination is complete, the dentist chooses a general or local anesthetic to keep you comfortable during the procedure. A special tool is used to pull the tooth from the gum or to break the tooth into pieces and then remove it from the gum. The gum is then stitched closed with a type of suture that dissolves over time. A small piece of gauze is placed in the gum to control any bleeding. Full healing generally occurs within one to two weeks of the emergency tooth extraction.
Following your emergency tooth extraction, you should take any medications that are prescribed by your dentist as directed. Avoid eating solid foods and drinking from a straw for the first few days following the procedure. Also, avoid smoking or drinking alcohol until the gum is fully healed.
Emergency Room or Emergency Dentist?

It is important to visit a hospital emergency room if your dental emergency stems from an accident like a fall or a sports injury. In these cases, you might have a concussion or other more dangerous injuries. When your dental emergency could include a head injury or a broken bone, the hospital emergency room is your very best option for treatment.
If your dental emergency is a toothache, abscess, lost filling or broken tooth, your Akron emergency dentist provides all of the care that you need to feel better quickly. The dental visit is generally less expensive than a hospital ER visit, and most hospital emergency rooms are not equipped to repair a broken tooth or fix a lost filling. Your emergency dentist is the best choice for dental emergencies that are not caused by an accident, sports injury or fall.
Akron Emergency Dental Association
When choosing a new dentist, it is important to ensure that your dentist is properly licensed and certified. You can use the American Dental Association website to check on current licensing and certifications.
You can also get excellent dental information on the Ohio Dental Association website. This website provides dental care advice along with information about Ohio's great dental organizations.
This Emergency Dentists USA portal is a website for information only and should be not used to replace the actual advice of a medical professional. If a patient is having an emergency and cannot reach a dentist, call 911 to assure immediate response and safety.