Helping Thousands of People Each Year Find Dental Services
Emergency dental surgery, cavities, general dental care.
Find immediate help, no insurance required.
Get relief from chipped, cracked or lost teeth, abscesses or toothaches.
Emergency Dentist Fairfield OH
During or right after experiencing a dental emergency, the first, most important task you need to do is call an emergency dentist. In many cases, this may be your regular dentist. Many dental offices are now offering emergency dentists, emergency extended hours, as well as emergency lines to call in order to reach an emergency dentist. Calling an emergency dentist can potentially mean saving a tooth that may have otherwise been lost. If you are unable to go into the emergency dentist office or they are unable to see you right away, your emergency dentist will be able to provide you with education and iunstructions to prevent infection, losing your tooth, and making the situation worse.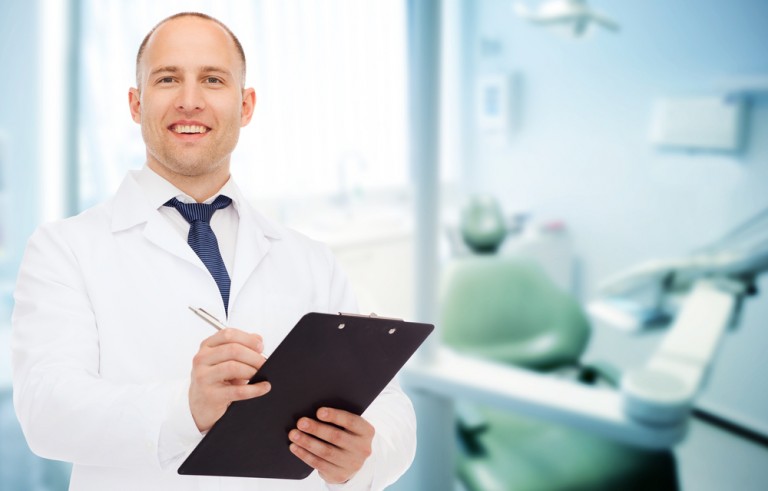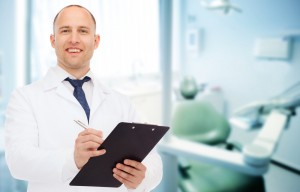 We Help You Find A 24 Hour Dentist In Fairfield
Many people think finding a 24 hour dentist in Fairfield, OH is difficult. 24 hour dentists are more common than you may think. A 24 hour dentist is a dentist that is available 24 hours a day, This does not mean the 24 hour dentist is in the office 24 hours a day, 7 days a week. In many dental offices, 24 hour dentists are available 24 hours a day by phone and in the office during regular business hours. When you experience a true dental emergency and call a 24 hour dentist, they determine if you need to come into the office right away or if you can wait. The 24 hour dentist will meet you in the office if that is recommended or provide you with care instructions for your tooth in the meantime. Many 24 hour dentists are available 24 hours a day, 7 days a week, and some on holidays.
---
Emergency Dentists USA Fairfield Referral Service
Phone Number: 1 (855) 401-2701
Address: Our Referral Service to Various Dental Offices across Fairfield
Doctors Multiple
Description Call our Fairfield referral service Emergency Dentists USA phone number and get connected to an emergency dentist in Fairfield, OH in seconds! We provide a service that will get you to the dentist that fastest and easiest way possible, you can call us 24 hours a day, 7 days a week and its 100% free!
---
Liberty Dental Associates
Dentist: Dr. Glenn Casteel
Address: 1251 Niles Road Suite # 14, Fairfield, OH 45014
Website: www.libertydental.org
Phone Number: (513) 541-1941
Description:
Liberty Dental Associates is a dental office that puts patients first. They are devoted to providing professional, comprehensive care with a friendly smile. This dental group strives to keep every patient a patient for life through long-lasting relationships and bonds developed between dentist and patient. They offer a full range of dental services including bonding, teeth whitening, veneers, dental implants and much more.
Office hours:
Monday 8:30 am to 6 pm
Tuesday 8:30 am to 6 pm
Wednesday 8:30 am to 5 pm
Thursday 10 am to 7pm
Friday – Closed
Saturday – Closed
Sunday – Closed
---
Andrew Dine DDS
Dentist: Andrew Dine, DDS
Address: 1251 Nilles Road# 16, Fairfield, OH 45014
Website: drdine.com
Phone Number: (513) 823-2575
Description:
Clock Tower Place uses state-of-the-art equipment and the latest in modern dentistry to prove stress-free
dental services to their patients. They can provide root canals, veneers, teeth whitening, restorative servies and more to every patient in need. They use digital xrays to reduce radiation exposure as well as providing accurate, fast results. Call this group when you are experiencing a medical emergency and they are there to help as well as provide education and share their massive knowledge with you.
Office hours:
Monday 8 am to 6 pm
Tuesday 7 am to 1 pm
Wednesday 8 am to 6 pm
Thursday 7 am to 1 pm
Friday – Closed
Saturday – Closed
Sunday – Closed
---
Chris H.Boerger, DDS
Dentist: Chris H.Boerger, DDS
Address: 2842 Mack Road, Fairfield OH 45024
Website: www.smilesrus.net
Phone Number: (513) 860-3000
Description:
From pediatric dentistry to cosmetic dental services, Chris H. Boerger offers every service you or a family member may need. They provide digital x rays, Invisalign, teeth whitening, and more in the office. This office strives to provide high quality services, clear communication, and clinical excellence.
Office hours:
Monday 8 am to 6 pm
Tuesday 8 am to 5 pm
Wednesday 8 am to 6 pm
Thursday 8 am to 6 pm
Friday – Closed
Saturday – Closed
Sunday – Closed
---
Be Ready For Your Emergency Dental Fairfield Visit
Even during a traumatic, painful, and stress-filled dental emergency, you must be prepared. It is important to bring certain items with you. You will need your photo identification so the emergency dental care provider can confirm your identity. You need your dental insurance card papers if you have dental insurance. You will need to bring a driver. Also, don't forget to bring a driver with you if you require an emergency tooth extraction or other dental emergencies.
Choosing The Right Walk In Urgent Care Dentist in Fairfield
If you experience a dental emergency and are not able to call your regular dentist for any reason, you can use the local Fairfield dental society website. If you have time prior to the dental emergency, you will want to perform thorough background checks, speak to past and current patients, look them up online, and perform thorough researching to find the Fairfield urgent care that is best for you. Urgent care dentists are also called walk in dentists.
Medically Fact-Checked & Written by Our Dental Editorial Team
You can read more about our editorial guidelines by clicking this link and learn more about the Emergency Dentists USA editorial team here.