Helping Thousands of People Each Year Find Dental Services
Emergency dental surgery, cavities, general dental care.
Find immediate help, no insurance required.
Get relief from chipped, cracked or lost teeth, abscesses or toothaches.
Cleveland Emergency Dental Clinics
We specialize in Cleveland Emergency Dentistry:
Click to go to list of Dentists
Table of Contents
When it comes to dental pain, do not take measures into your own hands and take the time to find the help you need. Below, you will be able to quickly identify local Cleveland, OH emergency dental clinics that are ready to help you. Many of these offices are available to help you 24 hours a day and others are open after hours.
If you are in pain, now is the time to seek out the emergency dental care you need. If you cannot find a dentist near you that can help, give our 100% free referral service a call and let our experienced and knowledgeable staff help you find the right dentist for your needs!
Emergency Dentists USA is there to help when you are in the worst dental pain. Call right away and they'll find a dentist that can help you. I learned the hard way and called around to many clinics before I found this website and free service!
Finding a 24-Hour Emergency Dentist in Cleveland, OH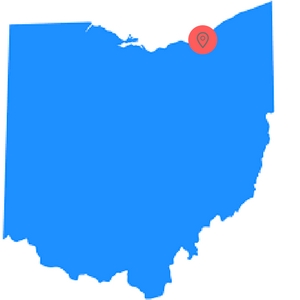 Dental offices have traditional business hours like that of a bank or public works center and you will find that most head home at 5:00 pm, do not open up until 9:00 am, and they are closed on the weekends. Fortunately, there are many Cleveland, OH emergency dental centers open different hours to fit your needs.
Cleveland 24-hour dental offices will see you around the clock, whether it is midnight or 4:00 am. In addition to the emergency clinics in Cleveland, you will also find that there are plenty of options for after-hours dentists, who are typically open until 9:00 pm throughout the week and on the weekends.
There are also walk-in clinics that will allow you to go into the office without an appointment. Walk-ins are typically open later than traditional offices and they are open on the weekend as well.
Emergency Dentist Listings in Cleveland, OH
Searching for a dentist when you are experiencing tooth pain is not always easy and you may give up if you cannot find immediate results. We have made the entire process simple for you and you can find the Cleveland emergency dental care you need in a flash.
Simply call any of the dentists presented on the list and schedule your emergency appointment with them. In most cases, you will be able to be seen right away.
---
Emergency Dentists USA Referral Service Cleveland
Phone Number: 1 (855) 401-2701
Address: Connected To Various Dental Offices across Cleveland
Doctors Multiple
Description Call to be connected with the perfect dentist for you. Cleveland is a large city and we have the connections to find a dentist to fit your needs, and can get you an appointment immediately. You can get emergency dental help in Ohio fast.
---
Hylan Dental Care
Phone Number:  (216) 251-8812
If Closed: Call 1 (855) 276-1128 and let our Operator help you find an emergency dentist.
Address:  3447 W. 117th St., Cleveland, OH 44111
Website: www.drbradhylan.com
Doctors:  Dr. Paul Hornyak & Dr. Brad Hylan
Description:  A top-quality clinic known for being gentle, caring, and for seeing people with emergencies immediately. This emergency dentist in Cleveland, OH is great for those who seem to get anxious during dental appointment.
Monday: 9:00am – 6:00pm
Tuesday: 8:00am – 7:00pm
Wednesday: 9:00am – 6:00pm
Thursday: 9:00am – 6:00pm
Friday: 8:00am – 1:00pm
Saturday: 8:00am – 12:00pm
---
BJ Showman D.M.D
Phone Number:  (216) 241-4303
If Closed: Call 1 (855) 276-1128 and let our Operator help you find an emergency dentist.
Address:  55 Erieview Plaza, Room 200, Cleveland, OH 44144
Website:  www.smiles4today.com
Doctors:  Dr. BJ Showman
Description: With over 20 years experience providing services to the greater Cleveland area, Dr. Showman is a native, a CWRU graduate, member of ADA, the ODA, the Greater Cleveland Dental Society and AMHA (American Medical Holistic Association).
Monday – Thursday: 9am – 5pm
Saturday: 9am – 1pm
---
Dr. Bogdan S. Butriy, DDS
Phone Number:  (216) 464-3200
Address:  24300 Chagrin Blvd., #304, Beachwood, OH 44122
Website:  www.elitedentistrycenter.com
Doctors:  Bogdan S. Butriy
Description:  One of America's top specialist dedicated to excellence in general, cosmetic, implant and urgent care dentistry. This dentist offers fantastic walkin dentist hours, and weekend dentist hours check it out from 9am til 9pm on Saturdays. They're also open for after hour dentist care until 9pm 3 weekdays.
Monday: 12:00pm – 9:00pm
Tuesday: 12:00pm – 9:00pm
Wednesday: 12:00pm – 9:00pm
Friday: 9:00am – 9:00pm
Saturday: 9:00am – 9:00pm
---
Metro Health Dental Services
Number: (216) 251-6990
Office: 4330 West 150th Street Cleveland, OH 44135
Doctors: Dr. Yazan Al-Madani
Website: http://www.metrohealth.org/dentistry
Description: Here at Metro Health Dentistry, you can obtain crucial services such as root canal work, extractions, and immediate attention for cracked or broken teeth. The dentists here also have very well-respected residency training programs and are an incredibly competent and experienced group of practitioners. This hospital also provides dental care and is recommended in the event of an emergency.
24 hours a day for dental emergencies
---
Rockside Family Dental Emergency Care
Number: (216) 524-8481
Office: 6132 West Creek Road (I-77 & Rockside Rd.) Independence, OH 44131
Doctors: Dr. Dean A. Carmichael
Website: www.rocksidefamilydentalcare.com/
Description: This recently renovated emergency dentist's office always has an on-call 24 hour dentist, and the office itself is always open until 8:30 PM. Urgent extractions, root canal therapy, and braces that have been knocked loose or out of alignment are handled here by a staff that knows you want to get back to feeling comfortable, and on the double.
Monday: 7:30am – 8:30pm
Tuesday: 7:30am – 8:30pm
Wednesday: 7:30am – 8:30pm
Thursday: 7:30am – 8:30pm
Friday: 7:30am – 1:30pm
Saturday: 8:00am – 1:00pm
---
A Caring Dental Group
Number: (216) 438-8375
Office: 3865 Rocky River Drive, Suite #6 Cleveland, OH 44111
Doctors: Benedict Kim, DDS
Website: www.acaringdentalgroup.com/emergency-care/
Description: This Caring Dental Group clinic is one of the top choices for an emergency dentist in the Cleveland area. They offer weeknight hours for urgent care dentist appointments 3 weeknights as well as Saturday dentist hours so you can be seen on the weekend!
Monday: 11:00am – 7:30pm
Tuesday: 11:00am – 7:30pm
Wednesday: 7:00am – 12:00pm
Thursday: 11:00am – 7:30pm
Friday: 8:00am – 1:00pm
Saturday: 7:00am – 12:00pm
---
How to Prepare for Your Cleveland, OH Emergency Dental Clinic Visit
When you head to the office for your emergency dental appointment, you will need to fill out paperwork that will ask you questions about your medical and dental health. This information is used by the dentist to allow for the proper treatment of your condition.
Before you go, you should inquire about the cost of services and what payment methods are accepted. Typically, they will require payment either upfront or as soon as services are rendered. If you do have dental insurance, ask if the services are covered and what it will cost you to have them performed.
If you have any allergies, it is important to let the office know, so that can properly prepare for your appointment. In addition, if you suffer from dental anxiety, you should ask about sedation options.
Common 24-Hour Dental Emergencies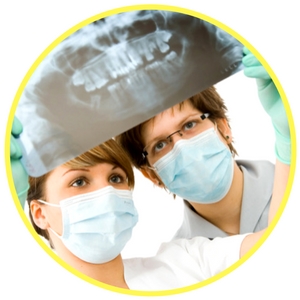 There are a number of different dental conditions that can develop in your mouth and lead to pain. Most of these conditions will take time to develop, but some will appear immediately in your mouth and present issues.
Dental emergencies need to be looked at immediately to ensure you receive the proper treatment and that the condition does not get any worse.
Chipped or Broken Tooth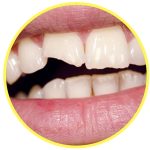 If you have chipped or broken your tooth, you will need to save all the pieces that you can. It is important that you do not try to wiggle the tooth or move it around, as this may cause it to break further or crack more. You can rinse your mouth with warm water and then apply a cold compress to the exterior of your mouth to reduce discomfort and swelling. If your mouth is bleeding at all, you should place a piece of gauze on the area and apply pressure.
Objects Caught in Teeth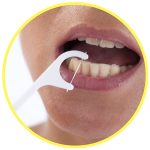 If you have an object caught between your teeth, it is important that you do not try to remove it with a pointed or hard object, as this can lead to more damage to your tooth. You should attempt to dislodge the object with floss first.
If for some reason you are experiencing any type of pain caused by the object, you should take an over-the-counter pain reliever and apply a cold compress to the exterior of your mouth where you feel the pain. If you cannot remove the item from your tooth, you should seek out urgent dental care in Cleveland.
Loose or Lost Crown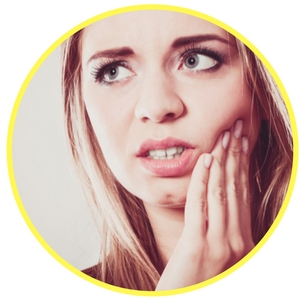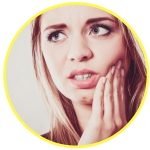 If you have a loose or lost crown, it is important that you do not try to wiggle it around or touch the tooth itself. If you are experiencing pain in the area, you can apply clove oil directly to the tooth to help alleviate the discomfort. If you are able to retrieve the crown, do so and try to place it back over your tooth, but do not force it into position. Prior to placing the crown on your tooth, apply a dental cement to the inside of it and hold in place until it adheres.
Do You Need an Emergency Tooth Extraction?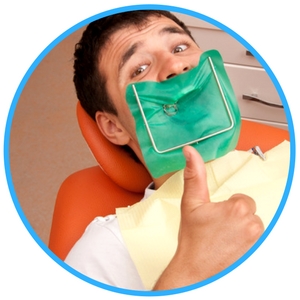 There are some dental issues that may require an emergency extraction but do know that your dentist will do what they can to save the tooth. Some of the reasons why you may need an extraction include:
· Broken or fractured tooth
· Impacted or severely crowded teeth
· Trauma
· Periodontitis
· Infections
· Severe tooth decay that is down to the pulp
If you do need to have an extraction performed and you choose to ignore it, you may cause more damage to your tooth or you may develop an infection.
While extractions are often recommended for the issues above, you may find that your dentist is able to save the tooth with a filling, veneer, or crown. These options will provide a layer of protection to the tooth and prevent it from needing to be removed.
Once an extraction has been performed, it will only take a day or two to heal from the procedure. Discomfort and pain will only last the first 24 hours and some patients are not affected by it at all.
Emergency Room Versus Emergency Dentist

Emergency rooms are usually not equipped to handle dental problems and the physicians on staff are not typically trained to perform them either.
An emergency dentist is a better option for you because they can help you and perform the dental procedure you need right away. These dentists work around the clock and generally do not require an appointment to be seen.
There are times when you should head to the emergency room, dental problem or not. Some of those times would be when you sustain a head injury, have been involved in a car or sports accident, have sustained any type of trauma, or have fallen.
Cleveland Dental Association Information
No matter what type of dental condition you are experiencing, you do not want to wait and give it a chance to get worse. You should also avoid trying to handle the emergency on your own, as you may further injure yourself. Call our hotline now and let our staff help to find the closest dentist to you that can get you in and out of pain in no time!
We recommend that you always take some time to check your local Cleveland, OH dental society to verify the certification and credentials of any dentist you plan to visit.
You should always check the Ohio State Dental Board and the Ohio Dental Association.
Medically Fact-Checked & Written by Our Dental Editorial Team
You can read more about our editorial guidelines by clicking this link and learn more about the Emergency Dentists USA editorial team here.