Helping Thousands of People Each Year Find Dental Services
Emergency dental surgery, cavities, general dental care.
Find immediate help, no insurance required.
Get relief from chipped, cracked or lost teeth, abscesses or toothaches.
Toledo, OH Emergency Dental Clinics
We specialize in Toledo Emergency Dentistry:
Click to go to list of Dentists
Table of Contents
Emergency Dentists USA offers a 24-hour hotline with live operators who are willing to assist you in finding that great emergency dentist. Listed on our website you will find 24-hour dental services, after hours dental care and even walk-in dental clinics in Toledo.
Thank you Emergency Dentists USA for helping me out when I was facing the worst dental pain! Their operators are so quick, it only took them a few minutes to find a dental clinic right in my neighborhood.
Finding A 24 Hour Emergency Dentist in Toledo, Ohio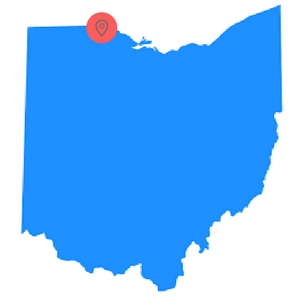 Finding an emergency dentist in Toledo, Ohio is as simple as scrolling through our easy-to-use dental directory.
Walk-in dental clinics make it easy to have your dental emergency treated without the long wait for an appointment. After hours dentists provide routine or emergency services after normal business hours or even on weekends. 24-hour clinics are open 24 hours to take care of their patients around the clock.
From walk-in dental clinics to after-hours dentists with weekend hours, our comprehensive listing makes it simple to get excellent service no matter what the time of day or night.
Emergency Dentist Listings in Toledo, Ohio
Emergency Dentists USA makes it simple to find the right Toledo emergency dentist when you need it to get out of pain or fix that broken tooth. From office hours to locations, the listings below provide plenty of information about emergency dentists in the Toledo area to ensure that you have a great dentist when you need the dental care.
---
Emergency Dentists USA Referral Service Toledo
Phone Number: 1 (855) 401-2701
Address: Connected to Various Dental Offices across Toledo
Doctors Multiple
Description Call to be connected with the perfect dentist for you. Toledo is a large city and we have the connections to find a dentist to fit your needs, and can get you an appointment immediately.
---
Corner Dental
Number: (419) 724-2752
If Closed: Call 1 (855) 276-1128 and let our Operator help you find an emergency dentist.
Office: 4321 Talmadge Rd, Toledo, OH 43623
Doctors: Dr. Wilson Morocho
Website: http://www.cornerdental.com/
Description: This weekend dentist in Toledo is open for those with very busy schedules on Saturdays and has the skills and experience to make sure that you and your family are taken care of for all of your dental needs. Even if you happen to have dental anxiety, this practice will be able to keep you calm and comfortable while they tend to your needs.
Hours of Operation:
Mon – Wed – Thurs – Fri: 8:00am – 5:00pm
Tuesday: 9:00am – 6:00pm
Saturday: 8:00am – 1:00pm
---
Jon Frankel Dentistry
Number: (419) 474-9611
If Closed: Call 1 (855) 276-1128 and let our Operator help you find an emergency dentist.
Office: 5012 Talmadge Rd #100, Toledo, OH 43623
Doctors: Dr. Jon Frankel
Website: http://jonfrankeldentistry.com/
Description: This great choice for a weekend clinic in Toledo. You can get attention for extraction needs, severely aching teeth, and broken crowns. Whether you have young children, teens, college students, or just you that needs care, they've got you covered, with a staff that puts 110% into their jobs every single day.
Hours of Operation:
Monday – Tuesday: 7:30am – 8:00pm
Wednesday – Thursday: 7:30am – 5:00pm
Friday: 7:30am – 2:30pm
Saturday: 8:00am – 12:00pm
---
Hires Dental Care Emergency Services
Number: (419) 475-6673
Office: 3951 W. Sylvania Ave. Toledo, OH 43623
Doctors: Dr. J. Eric
Website: http://www.familydentisttoledo.com/
Description: This exceptional emergency dental clinic is open on weeknights until 8PM, and incorporates the latest in dental technology to offer quality urgent care. Testimonials from previous customers have said that this was a great place to receive emergency care, and that they were treated just as well as they ever thought they could be.
Hours of Operation:
Mon – Thurs: 8:00am – 8:00pm
Fri: 9:00am – 5:00pm
Sat: 8:00am – 12:00pm
---
Finley Dentistry
Number: (419)-472-6645
Office: 3130 W. Sylvania Ave.Toledo, Ohio, 43613
Doctors: Dr. E. Roy Finley
Website: http://www.finleydentistry.com/
Description: At Finley Dentistry, they take pride in offering high-quality and personalized dental care designed to restore and enhance people's smiles, they are also committed to educating their patients about tooth, mouth, and gum care. Whatever dental services your family needs to maintain healthy smiles for life, they have the skills, experience, and advanced clinical techniques needed necessary to help you to achieve a healthy state-of-mouth.
Hours of Operation:
Monday – Thursday: 8:00am – 6:00pm
Friday: 8:00am – 5:00pm
---
Turner & Turner
Number: (419) 473-9450
Office: 4410 W Alexis Rd, Toledo, OH 43623
Doctors: Dr. Thomas K. Turner
Website: http://turnerfamilydentistry.com/
Description: Turner Family Dentistry is a family practice that can handle a wide range of dental issues. Varying from the need for an extraction, sudden tooth pain that won't go away, and teeth that have been knocked out or cracked, Dr. Turner and the staff here are on-site to help with any emergency that you come across.
Hours of Operation:
Monday: 9:00am – 7:00pm
Wed – Thurs: 8:30pm – 5:00pm
Friday: 8:30am – 4:30pm
---
David R. Backus, DDS Inc.
Number: (419) 476-1484
Office: 4720 Jackman Rd, Toledo, OH 43612
Doctors: Dr. David R. Backus
Website: http://www.davidbackusdds.com/
Description: David Backus's clinic is a location where you and your family can go for all types of emergency dental needs that may come up. It may be a toothache that went away temporarily but is now back, a tooth that has suddenly been knocked out, or an injury to the jaw that is giving you trouble.
Hours of Operation:
Monday: 10:00am – 6:00pm
Tuesday – Thursday: 8:00am – 5:00pm
Thursday – Friday: 8:00am – 12:00pm
---
How To Prepare For Your Toledo, Ohio Emergency Dental Clinic Visit
"The patient's medical history is critical to providing appropriate dental care. There are situations where it is necessary to have palliative dental care rather than treatment to totally solve the problem if there are concerns with the patient's overall health. Keep in mind what dentists do to your mouth affect the rest of your body and vice versa. Providing invasive dental treatment in the presence of a major systemic problem can result in a very poor outcome. Always provide the dentist with a truthful, complete medical history. Your life and well-being depends on it."
Visiting a Toledo emergency dentist is just like visiting your regular dental office.
Gather your recent dental records and x-rays prior to your emergency dentist visit. Arrive at least 15 minutes early and bring this paperwork to the dentist to help him or her decide on the best course of action for your particular dental emergency.
Ask what types of payment your dentist accepts and if your emergency dentist accepts your dental insurance.
Also, you'll want to bring a complete list of your current medications to the dental clinic.
Do you have intense dental anxiety or fear? Let the receptionist know if you have acute anxiety or fear of dental visits. The office staff can help you to feel more comfortable during your visit.
Common 24 Hour Dental Emergencies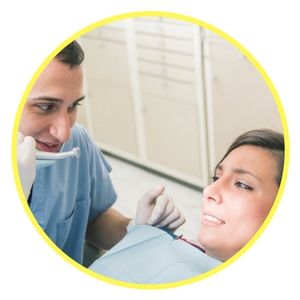 Typical dental emergencies can include more than just a nagging toothache or a painful abscess. You might also suffer a fall that causes a broken tooth, knocks a tooth completely out, or that causes a partially extruded tooth. Chipped teeth, soft tissue injuries of the mouth, and broken or loose braces are also emergencies that might require the services of an emergency dentist.
Because every situation is unique, you should see a Toledo emergency dentist for any of the situations below.
Abscess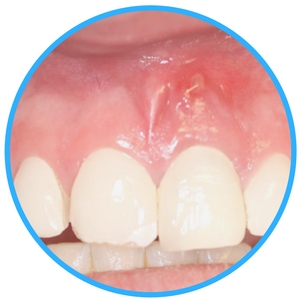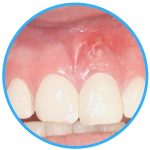 An abscess is a potentially dangerous and painful infection that occurs around or between teeth or in the soft tissues of the gum. Rinsing your mouth with warm salt water will bring the infected pus to the surface of the soft tissues. The dentist will often prescribe antibiotics to treat the infection and might remove the infected tooth if necessary.
Broken or Loose Braces & Wires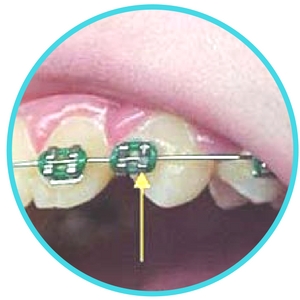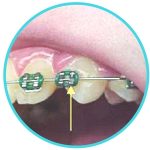 If the wires of the braces become broken or loose, you can use the eraser end of a pencil to push the wire into a more comfortable position and ensure that the wire does not cut the mouth or cheek. Never cut the loose wire completely, because this makes the braces harder to fix.
Chipped or Broken Tooth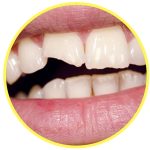 If you have a tooth that is chipped or broken, try to gather the pieces of the tooth to bring to your emergency dentist. Rinse your mouth with warm salt water and use a moistened piece of gauze or tea bag to stop any bleeding. Never use soap or any other chemical on the broken pieces of the tooth. Use a cold compress to soothe pain and reduce swelling on the outside of the mouth and lips.
Do You Need an Emergency Tooth Extraction?
You might need an emergency tooth extraction if you have a tooth that has decayed to the point where it can no longer be fixed by an emergency dentist.
Once you decide to have your tooth extracted, your dentist will perform an examination and take an x-ray to determine the best course of treatment. The dentist will numb the area using a local anesthetic or may choose a general anesthetic depending on the situation. A special dental tool is then required to either break the tooth or remove the tooth completely. The gum is sometimes sutured closed and then packed with damp gauze to stop any bleeding.
Once the emergency tooth extraction is completed, you can expect full healing within one to two weeks. It is important to follow your emergency dentist's instructions and avoid eating hard foods in the days following the extraction. You should also take any medications as directed and avoid drinking from a straw or smoking cigarettes while the area heals.
Emergency Room Versus Emergency Dentist

If your dental injury comes from damage due to a fall, a sports injury, or even a car accident, you should head to your nearest hospital emergency room for treatment. This is especially important if you have a head injury or broken bones or damage to any part of your body other than your teeth.
If your dental emergency affects just your teeth, for example, a severe toothache, a lost filling, or even a broken tooth, you can visit your Toledo emergency dentist rather than heading to a hospital emergency room. Most hospital emergency rooms are not set up to fix broken teeth or handle a lost crown, but they can offer x-rays and pain medications to get you through to your dental appointment.
Toledo Dental Association Information
If you cannot seem to find a dentist that is open when you are needing one, don't hesitate to give our free referral service a shot. Emergency Dentists USA is here to help you get into a dentist and out of pain quickly!
When visiting a Toledo emergency dentist for the first time, it is always a great idea to check out the dentist's credentials on the American Dental Association website located here: www.ada.org. This website offers current information on your dentist's licensing and credentialing status.
You can also find excellent information regarding your new dentist on the Ohio Dental Association website located here: http://www.oda.org/. Toledo also offers a dental resource website located here: https://www.toledodentalsociety.com/. This website shares information about local dental clinics.
Medically Fact-Checked & Written by Our Dental Editorial Team
You can read more about our editorial guidelines by clicking this link and learn more about the Emergency Dentists USA editorial team here.