Helping Toledo Residents Find IMMEDIATE Dental Services Everyday.
Get relief from chipped, cracked or lost tooth
Abscess, toothache, mouth pain
Emergency dental surgery
24 hour services - Includes weekends, nights and holidays

Emergency Dentist in Toledo, OH – Find A 24-Hour Dentist Now
Table of Contents
Emergency Dentists USA provides a wonderful and comprehensive listing of Toledo emergency dentists that are standing by to ensure that you receive excellent dental care when you need it. Emergency Dentists USA offers a selection of Toledo emergency dentists who cater to after hours clients. You can get an appointment to see a friendly and helpful dentist as late as 8 p.m. on weekdays at Jon Frankel Dentistry or catch a weekend appointment with Dr. Eric at Hires Dental Care Emergency Services.
Emergency Dentists USA offers a 24-hour hotline with live operators who are willing to assist you in finding that great emergency dentist. Listed on our website you will find 24-hour dental services, after hours dental care and even walk-in dental clinics in Toledo. If you need help selecting the right dentist for your 24-hour dental emergency, simply scroll through our listings or call our helpful 24-hour hotline.
Finding A 24 Hour Emergency Dentist in Toledo, Ohio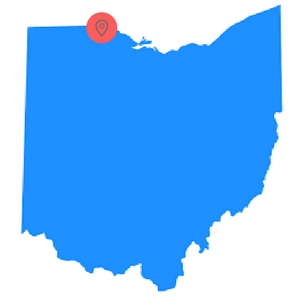 Finding a 24-hour emergency dentist in Toledo, Ohio is as simple as scrolling through our easy-to-use dental directory. Here you will find a variety of dental clinics with just the right services to treat your dental emergency. From walk-in dental clinics to after hours dentists with weekend hours, our comprehensive listing makes it simple to get excellent service no matter what the time of day or night.
Walk-in dental clinics – Walk-in dental clinics make it easy to have your dental emergency treated without the long wait for an appointment. Visit Finley Dentistry to get those dentures, fillings, or routine examinations when you need them.
Emergency 24-Hour Dental Clinics – Clinics that specialize in offering dental services 24-hours per day are not available in Toledo, Ohio. There are several great hospital emergency rooms for late night or early morning dental emergencies.
After Hours Dentists – After hours dentists provide routine or emergency services after normal business hours or even on weekends. With Saturday hours, Corner Dental keeps your mouth healthy while you avoid missing a day at work.
Emergency Dentist Listings in Toledo, Ohio
Emergency Dentists USA makes it simple to find the right Toledo emergency dentist when you need care to get out of pain or fix that broken tooth. An easy-to-use list of helpful and friendly Toledo emergency dentists located below shares all of the information that you need to make your choice. From office hours to locations, the Emergency Dentists USA listing provides plenty of information about Toledo emergency dentists to ensure that you have a great dentist when you need the dental care.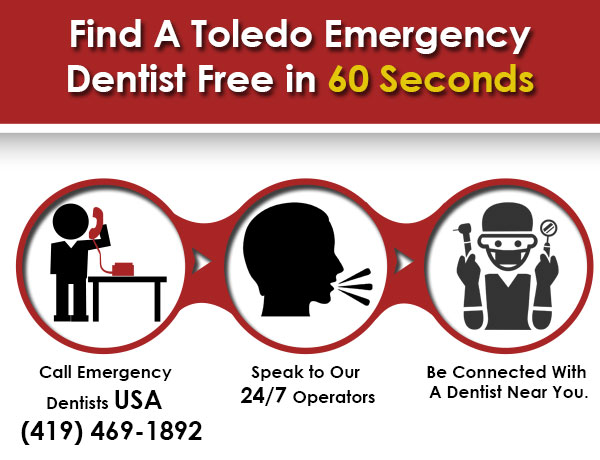 ---
Emergency Dentists USA Referral Service Toledo
Phone Number: 1 (855) 401-2701
Address: Connected to Various Dental Offices across Toledo
Doctors Multiple
Description Call to be connected with the perfect dentist for you. Toledo is a large city and we have the connections to find a dentist to fit your needs, and can get you an appointment immediately.
---
Finley Dentistry
Number: 419-472-6645
If Closed: Call 1 (855) 276-1128 and let our Operator help you find an emergency dentist.
Office: 3130 W. Sylvania Ave.Toledo, Ohio, 43613
Doctors: Dr. E. Roy Finley
Website: http://www.finleydentistry.com/
Description: At Finley Dentistry, we take pride in offering high-quality and personalized dental care designed to restore and enhance people's smiles, we are also committed to educating our patients about tooth, mouth, and gum care. Whatever dental services your family needs to maintain healthy smiles for life, we have the skills, experience, and advanced clinical techniques needed necessary to help you to achieve a healthy state-of-mouth. Some of the services we offer include: General Cleaning, Exam & Treatment Planning, Scaling and Root Planing (Deep, Cleaning) to treat gum disease, Crowns, Bridges, Wisdom Teeth Removal, Endodontic Treatment/Root Canals, Oral Conscious Sedation & Nitrous, Dentures & Partial Dentures, Implant Placement & Restoration, Intraoral Imaging, Whitening, Sealants, Fillings, Digital X-Rays.
Hours of Operation:
Monday-Thursday: 8:00am-6:00pm
Friday: 8:00am-5:00pm
---
Hires Dental Care Emergency Services
Number: 419-475-6673
If Closed: Call 1 (855) 276-1128 and let our Operator help you find an emergency dentist.
Office: 3951 W. Sylvania Ave. Toledo, OH 43623
Doctors: Dr. J. Eric
Website: http://www.familydentisttoledo.com/
Description: This exceptional Toledo emergency dental clinic is open on weeknights until 8PM, and incorporates the latest in dental technology to offer quality urgent care. Testimonials from previous customers have said that this was a great permanent place to receive emergency care, and that they were treated just as well as they ever thought they could be. Team leader Anne, Office manager Sarah, and dental hygienist Ashley have all brought to the plate their amazing work ethic and are here on a daily basis to make many Toledo Resident's lives more pain-free, and to make them feel as if their emergency is top priority.
Hours of Operation:
Mon-Thurs: 8:00am-8:00pm
Fri: 9:00am–5:00pm
Sat: 8:00am–12:00pm
---
Jon Frankel Dentistry
Number: 419-474-9611
Office: 5012 Talmadge Rd #100, Toledo, OH 43623
Doctors: Dr. Jon Frankel
Website: http://jonfrankeldentistry.com/
Description: This great choice for a Saturday dentist in Toledo OH is open from 8AM until noon on Saturdays, so no matter how busy you are during the week, you can show up for service when most other clinics are closed. You can get attention for extraction needs, severely aching teeth, and broken crowns along with wisdom teeth making their way in. Whether you have young children, teens, college students, or just you that needs care, they've got you covered, with a staff that puts 110% into their jobs every single day.
Hours of Operation:
Monday-Tuesday: 7:30am-8:00pm
Wednesday-Thursday: 7:30am-5:00pm
Friday: 7:30am-2:30pm
Saturday: 8:00am-12:00pm
---
Corner Dental
Number: 419-724-2752
Office: 4321 Talmadge Rd, Toledo, OH 43623
Doctors: Dr. Wilson Morocho
Website: http://www.cornerdental.com/
Description: This weekend dentist in Toledo OH is open for those with very busy schedules on Saturdays, and has the skills and experience to make sure that you and your family are taken care of for all of your dental needs. You may need help with an abscess that is becoming more serious, pain that you need to get to the bottom of, or a tooth that has suddenly been knocked out. Even if you happen to have dental anxiety, this practice will be able to keep you calm and comfortable while they tend to your needs.
Hours of Operation:
Mon-Wed-Thurs-Friday: 8:00am-5:00pm
Tues: 9:00am-6:00pm
Sat: 8:00am-1:00pm
---
Turner & Turner
Number: 419-473-9450
Office: 4410 W Alexis Rd, Toledo, OH 43623
Doctors: Dr. Thomas K. Turner
Website: http://turnerfamilydentistry.com/
Description: Turner Family Dentistry on Alexis Road in Toledo is a family practice that can handle a wide range of dental issues. Varying from the need for an extraction, sudden tooth pain that won't go away, and teeth that have been knocked out or cracked, Dr. Turner and the staff here are on-site to help with any emergency that you come across. Also open until 7PM on Monday, they understand that the first day of the week is sometimes jam-packed with appointments, and that you may need to come in outside of the usual scope of hours.
Hours of Operation:
Mon: 9:00am-7:00pm
Wed-Thurs: 8:30pm-5:00pm
Fri: 8:30am-4:30pm
---
David R. Backus, DDS Inc.
Number: 419-476-1484
Office: 4720 Jackman Rd, Toledo, OH 43612
Doctors: Dr. David R. Backus
Website: http://www.davidbackusdds.com/
Description: David Backus's clinic is a location where you and your family can go for all types of emergency dental needs that may come up. It may be a toothache that went away temporarily but is now back, a tooth that has suddenly been knocked out, or an injury to the jaw that is giving you trouble. Make sure you pay them a visit or call them up to schedule an appointment when you come across the need, because they have an excellent demeanor, years of experience, and many skilled employees on their ranks.
Hours of Operation:
Monday: 10:00am-6:00pm
Tuesday-Thursday: 8:00am-5:00pm
Thursday-Friday: 8:00am-12:00pm
---
How To Prepare For Your Toledo, Ohio Emergency Dental Clinic Visit
Visiting a Toledo emergency dentist is just like visiting your regular dental office. Most emergency dental clinics offer routine dental care like examinations, x-rays, and fillings along with full mouth repairs, treatments for abscesses, and even repairs of broken teeth.
Gather your recent dental records and x-rays prior to your Toledo emergency dentist visit. Bring this paperwork to the dentist to help him or her decide on the best course of action for your particular dental emergency.
Try to arrive at your appointment with your Toledo emergency dentist at least 15 minutes early. This allows you to have plenty of time to ask questions, fill out paperwork, and help make a good decision about your current treatment.
Find out if your Toledo emergency dentist accepts your payment method prior to seeing the dentist. Most emergency dental clinics accept cash, personal checks, credit cards, and some dental insurances.
Check to see if your Toledo emergency dentist accepts your dental insurance. This can save you money when it comes time to pay the dental bill.
Let your new dentist know if you have any allergies to medications. Bring a complete list of your current medications to the dental clinic.
Do you have intense dental anxiety or fear? Let the receptionist know if you have acute anxiety or fear of dental visits. The office staff can help you to feel more comfortable during your visit.
Quality of Urgent Care Dentists In Toledo, Ohio
There is plenty to do and plenty to see when you visit or live in the city of Toledo. With four distinct seasons, this area of Ohio is perfect for summer picnics in the many city and state parks or for winter skiing and sledding adventures. Visit the huge Toledo Zoo and get to know the animals or step into the Peristyle Concert Hall for an evening of the Toledo Symphony. With a blend of cultures, the food in Toledo is definitely a part of the adventure.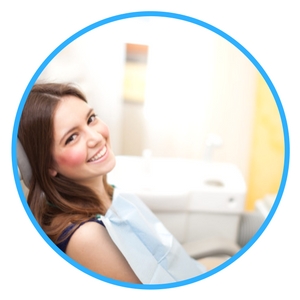 From delicious Greek specialties to traditional German bratwurst and city-brewed beer, Toledo offers a taste of the nation. The "Glass City" also offers some of the most beautiful glass items produced in the United States with displays and shops in the Warehouse District that are totally breathtaking.
The medical care in Toledo is excellent and growing at a high rate of speed. With a population of over 600,000 people, the Toledo area employs some of the best doctors in the entire country. Hospitals like the University of Toledo Medical Center are ranked well among national hospitals and offer 24-hour emergency services when you have a dental emergency and cannot reach a Toledo emergency dentist.
Located on Arlington Avenue, this hospital offers a huge selection of services for anyone in need of medical care. Also located in the city of Toledo are ProMedica Toledo Hospital on North Cove Boulevard and the Medical College of Ohio Hospital on West 10th Avenue. Both hospitals offer excellent emergency services with emergency rooms that are open 24-hours per day and seven days per week.
When you have a dental emergency and are unable to reach a Toledo emergency dentist, visiting a local Toledo hospital emergency room can get you out of pain and on the right track to treat your dental problem. Although hospital emergency rooms are generally not equipped to treat dental problems like lost fillings or broken crowns, they are a great resource for patients with soft tissue injuries or broken teeth that come from a sports injury, a fall, or even a car accident. Emergency room physicians are always ready to help to alleviate the pain of a dental emergency with antibiotics or painkillers and refer you to a local Toledo emergency dentist to fix the dental problem.
Common 24 Hour Dental Emergencies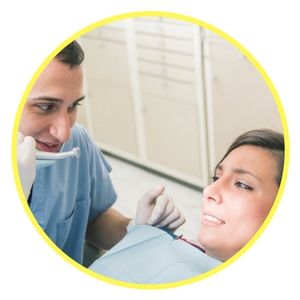 There are a variety of common 24-hour dental emergencies that can affect your life at any time of the day or night. Spending a weekend enjoying the Toledo Botanical Gardens or the Toledo Museum of Art becomes a nightmare when you wake up with a nagging toothache or a painful abscess. Lost fillings or crowns are also common 24-hour dental emergencies that can curb your fun times in Toledo.
You might also suffer a fall that causes a broken tooth, knocks a tooth completely out, or that causes a partially extruded tooth. Chipped teeth, soft tissue injuries of the mouth, and broken or loose braces are also emergencies that might require the services of a Toledo emergency dentist while you are away from home.
Emergency Dentists USA is a website that is designed for informational uses only. Seeking advice from EmergencyDentistsUSA.com is not a substitute for seeing a medical professional. Because every situation is unique, you should see a Toledo emergency dentist for any of the situations below.
Abscess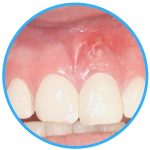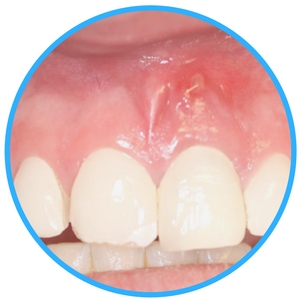 An abscess is a potentially dangerous and painful infection that occurs around or between teeth or in the soft tissues of the gum. This type of infection spreads easily when left untreated and can eventually affect the bone below the teeth and other parts of the body. Rinsing your mouth with warm salt water will bring the infected pus to the surface of the soft tissues. It is extremely important to contact your Toledo emergency dentist as soon as possible if you suspect that you have an abscess. The dentist will often prescribe antibiotics to treat the infection, and might remove the infected tooth.
Soft Tissue Injuries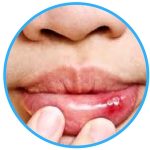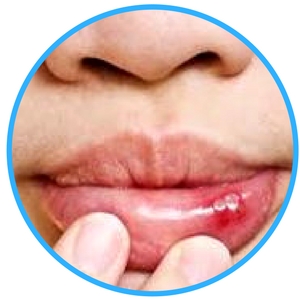 Soft tissue injuries can affect the gums, the lips or cheeks, the tongue, and other soft areas of the mouth. Many soft tissue injuries occur when a person falls or is in an accident or has a sports injury. Soft tissue injuries can be treated by rinsing the mouth with warm salt water. Place a moistened piece of gauze or tea bag against any bleeding areas and apply steady pressure for about ten minutes. Use a cold compress to lessen swelling of the cheeks or lips and to soothe the pain of the injury. Make an appointment to see your Toledo emergency dentist as soon as possible to treat soft tissue injuries.
Broken or Loose Braces & Wires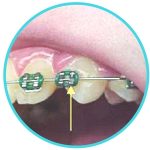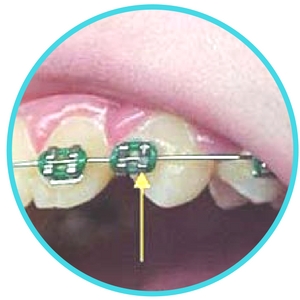 Broken or loose braces and wires are another common 24-hour dental emergency. If the wires of the braces become broken or loose, you can use the eraser end of a pencil to push the wire into a more comfortable position and ensure that the wire does not cut the mouth or cheek. You can also cover the sharp end of the wire with a cotton ball or a small bit of orthodontic wax. Never cut the loose wire completely, because this makes the braces harder to fix. Make an appointment to see your Toledo emergency dentist as soon as possible to repair broken or loose braces and wires.
Chipped or Broken Tooth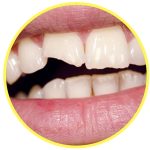 A chipped or broken tooth can be a painful and embarrassing dental emergency. If you have a tooth that is chipped or broken, try to gather the pieces of the tooth to bring to your Toledo emergency dentist. Rinse your mouth with warm salt water and use a moistened piece of gauze or tea bag to stop any bleeding. Rinse the broken portion of the tooth with water. Never use soap or any other chemical on the broken pieces of the tooth. Use a cold compress to soothe pain and reduce swelling on the outside of the mouth and lips.
Do You Need an Emergency Tooth Extraction?
You might need an emergency tooth extraction if you have a tooth that has decayed to the point where it can no longer be fixed by your Toledo emergency dentist. You might also need an emergency tooth extraction if you have damage to a tooth that is so severe that it cannot be fixed.
Once you decide to have your tooth extracted, your dentist will perform an examination and take an x-ray to determine the best course of treatment. The dentist will numb the area using a local anesthetic or may choose a general anesthetic depending on the situation. A special dental tool is then required to either break the tooth or remove the tooth completely. The gum is sometimes sutured closed and then packed with damp gauze to stop any bleeding.
Once the emergency tooth extraction is completed, you can expect full healing within one to two weeks. It is important to follow your Toledo emergency dentist's instructions and avoid eating hard foods in the days following the extraction. You should also take any medications as directed and avoid drinking from a straw or smoking cigarettes while the area heals. A cool compress applied to the cheek following the extraction can help to reduce swelling and lessen pain.
Emergency Room Versus Emergency Dentist

The decision to visit an emergency room rather than an emergency dentist is a simple one. If your dental injury comes from damage due to a fall, a sports injury, or even a car accident, you should head to your nearest hospital emergency room for treatment. This is especially important if you have a head injury or broken bones or damage to any part of your body other than your teeth.
If your dental emergency affects just your teeth, for example a severe toothache, a lost filling, or even a broken tooth, you can visit your Toledo emergency dentist rather than heading to a hospital emergency room. Your dentist will be able to address the tooth problem more quickly and at less cost to you than an ER physician. Most hospital emergency rooms are not set up to fix broken teeth or handle a lost crown, but they can offer x-rays and pain medications to get you through to your dental appointment.
FAQ
What should I do if I can't get ahold of my normal dentist after hours and I have an emergency?
If you have a dental emergency and cannot get ahold of your normal dentist after hours, you can use Emergency Dentists USA to find a Toledo emergency dentist who has after hours appointments or you can visit a local hospital emergency room. Although hospital physicians generally do not treat dental emergencies, they can prescribe painkillers or antibiotics and refer you to a Toledo emergency dentist.
I have severe mouth pain, do I need to see an emergency dentist or should I wait?
If you have severe mouth pain, you should see a Toledo emergency dentist as soon as possible to see what is causing the pain and have it treated. Many dental emergencies become more difficult to treat as they progress.
Are electric toothbrushes better than manual brushes?
Electric toothbrushes are better than manual toothbrushes for people with dexterity issues like arthritis of the hands. Electric toothbrushes and manual toothbrushes are equally effective if you brush all surfaces of the teeth for at least two minutes, two times per day.
Why should I have my teeth cleaned twice a year?
You should have your teeth cleaned twice each year in order to allow your dentist to perform a routine exam and ensure that there is no gum disease, tooth decay, or any other dental health issue that requires treatment. The dentist can also confirm that you are brushing effectively.
Now that I'm pregnant, my gums are more sensitive and bleed more easily. Why? What happens if I have a dental problem when I am pregnant?
The hormones from your pregnancy can cause your gums to become more sensitive and to bleed easily. If you have a dental problem while you are pregnant, it is considered safe to proceed with most dental treatments. Filling cavities, replacing crowns, and repairing broken teeth are safe procedures during pregnancy.
24 Hour Dentist Toledo Options
With fun sights to see like the Imagination Station, the huge Toledo Zoo, and the unforgettable Glass Pavilion, Toledo is a perfect place to spend a vacation or to make a new home for your family. A friendly and welcoming population of almost 700,000 people in a large metropolitan area makes it simple to settle in and enjoy everything Toledo has to offer, including a wide selection of dental and medical services. Walk into Jon Frankel Dentistry as early as 7:30 a.m. on Monday through Friday and get those teeth filled or repaired on your schedule.
There are plenty of 24-hour options for treating your dental emergency while you are living in or visiting the city of Toledo in Ohio. Dr. Turner at Turner and Turner Dentistry has evening hours on Mondays until 7 p.m., making it simple to see a professional and friendly dentist without missing time at work.
You can also visit Corner Dental until 6 p.m. on Tuesdays or on Saturdays until 1 p.m. Having evening and weekend hours makes Corner Dental a perfect location for busy families to get those dental appointments accomplished without missing school or work. Emergency Dentists USA has a comprehensive listing of after hours and walk-in dental clinics that make it simple to get your dental work finished in record time.
When visiting a Toledo emergency dentist for the first time, it is always a great idea to check out the dentist's credentials on the American Dental Association website located here: www.ada.org. This website offers current information on your dentist's licensing and credentialing status.
You can also find excellent information regarding your new Toledo dentist on the Ohio Dental Association website located here: http://www.oda.org/. Toledo also offers a dental resource website located here: https://www.toledodentalsociety.com/. This website shares information about local Toledo dental clinics. Use these resources to help you to select a great Toledo emergency dentist.
This Emergency Dentists USA portal is a website for informational purposes only. The website should not be used to replace the actual advice of a medical professional. If a patient is having an emergency and cannot reach a dentist, it is important to call 911 or visit your local emergency room to ensure that you have immediate medical help.