Helping Thousands of People Each Year Find Dental Services
Emergency dental surgery, cavities, general dental care.
Find immediate help, no insurance required.
Get relief from chipped, cracked or lost teeth, abscesses or toothaches.
Emergency Dentist Liberty, OH – Find a 24 Hour Dentist
Liberty Ohio is a small unincorporated town approximately 15 minutes from Dayton Ohio. The hustle and bustle of the big city fades away in beautiful Liberty. Whether you are vacationing in the big city or enjoying a picnic under a huge oak tree in Liberty tooth pain can strike at any time.
When you need to find a dentist in an out of the way place, emergencydentistsusa.com can help. You may feel like you are faced with very few options since trading the big city for peace and quiet. We have compiled a list of dentists and specialists in the local area for your comfort and convenience. The only thing you need to do is choose a dentist from the list. If you are short on time, our dentist finding hotline is available to help.
Our friendly staff is trained to listen and provide you with emergency dentists in your local area. We will help you choose a nearby option and make the first appointment for you. We do recommend that you arrive 20 minutes early for your first appointment and remember to bring your insurance card, photo ID, and any applicable co-payments.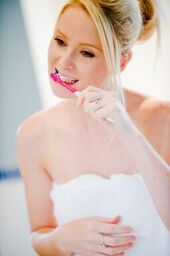 Emergency Dental Office Liberty, OH
If you are new to Liberty, you may be concerned about the availability of dentists in the local area. Fortunately, there are many general and specialty dentists to choose from. Before visiting a dental specialist, it is recommended to visit a general or pediatric dentist to determine your specific oral health care needs.
Walk-in dental clinics – walk-in dental clinics offer dental visits without the hassle of making an appointment or waiting days or weeks to see the dentist.

Emergency 24-Hour Dental Clinics – this type of dental clinic has a dentist available 24-hours per day and seven days per week.

After Hour Dentists – an after hour dental clinic offers services outside of the standard 9 a.m. to 5 p.m. office hours. After hour dental clinics often include weekend or evening appointments.
Merit Dental- Dayton
Phone Number: 937-256-5291
Address: 411 Watervliet Ave, Dayton, OH 45420
Website: https://meritdental.com/locations/ohio-dental-centers/dayton-oh/
Doctors: Dr. Lindsey Daniher
Description: Merit Dental offers pediatric and general dentistry services. Dr. Lindsey Daniher practices gentle dental care for all of her patients, both young and old alike. Merit Dental offers full service dental including cleanings, fillings, root canal therapy, crowns, extractions, and much more. For specialized dental care including orthodontic and periodontic needs, Merit Dental will take care of the paperwork for you.
Mon 7:30 AM – 5:00 PM
Tue 7:30 AM – 5:00 PM
Wed 7:30 AM – 5:00 PM
Thu 7:30 AM – 5:00 PM
Fri CLOSED
ImmediaDent – Urgent Dental Care
Phone Number: 937-890-8901
Address: 7420 Miller Ln, Dayton, OH
Website: https://immediadent.com/
Doctors: Robin Smith DDS
Description: The dentists at ImmediaDent are available for all of your emergency dental needs. From root canal therapy to crowns and fillings, the dentists at ImmediaDent are here to help. ImmediaDent is conveniently included in most in network dental plans. For specialty dental services, the general dentists are able to refer you to an appropriate oral health care provider.
Mon 9:00 AM – 9:00 PM
Tue 9:00 AM – 9:00 PM
Wed 9:00 AM – 9:00 PM
Thu 9:00 AM – 9:00 PM
Fri 9:00 AM – 9:00 PM
Sat 9:00 AM – 9:00 PM
Sun 9:00 AM – 9:00 PM
Brilliant Smiles- Riverside
Phone Number: 937-252-1463
Address: 547 Spinning Rd, Dayton, OH 45431
Website: www.brilliantsmilesriverside.com
Doctors: Dr. Greg Austria, Dr. Jenna Sevelin, Dr. Joyce Sun
Description: Brilliant Smiles-Riverside offers emergency dental services to meet your unique needs. Whether you need a crown or filling, Brilliant Smiles-Riverside has you covered. Brilliant Smiles-Riverside has an on-site orthodontist for your added convenience.
Mon 8:00 AM – 5:00 PM
Tue 8:00 AM – 5:00 PM
Wed 8:00 AM – 5:00 PM
Thu 8:00 AM – 5:00 PM
Fri 8:00 AM – 5:00 PM
24 Hour Emergency Dentist Liberty, OH
Whether you are relaxing under a willow tree in small town Liberty or having fun in the big city, tooth pain can strike at any time. Don't let tooth pain ruin your day. The emergency dentists in the Liberty area can get you back on your feet and feeling good again. Oftentimes, tooth pain is the first warning sign of a bigger problem. If tooth pain lasts longer than a couple hours or is the result of an accident please visit an emergency dentist or your local hospital emergency room immediately.
When visiting a new dentist, it's important to check their credentials and certifications. You can easily check these certifications on the Ohio Dental Association website. If you are running short on time or don't have access to the internet, the receptionist at your new dentist's office will be happy to assist you in obtaining copies of your new dentist's credentials and certifications.