Helping Thousands of People Each Year Find Dental Services
Emergency dental surgery, cavities, general dental care.
Find immediate help, no insurance required.
Get relief from chipped, cracked or lost teeth, abscesses or toothaches.
Cracked Front Tooth? Here Are Five Things You Should Do Right Away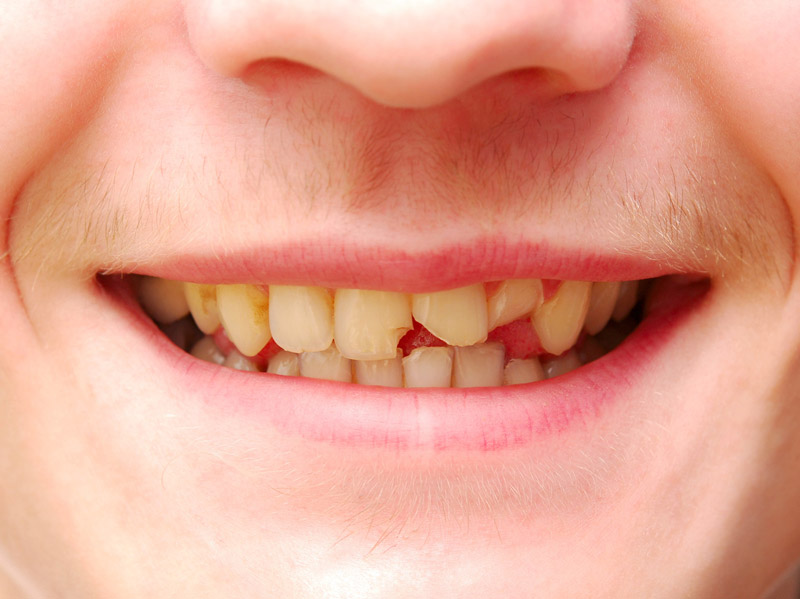 Most of us think nothing of a filling or similar minor dental procedure.But, like with the thought of root canal treatment or the need for a dental crown repair, if we were to experience the trauma of knocking out a tooth or even cracking one, sheer panic would set in—irrespective of the pain. A cracked tooth is a fairly common occurrence and most of the time it happens by accident. Straight away, we would like you to know that a cracked tooth can be fixed in one way or another. Even if the tooth needs to be removed, there are plenty of cracked tooth repair options that are available to you.
In the event of cracking a natural tooth or even a missing tooth, there are five steps that you should follow as soon as possible.
Salt Rinse
The absolute first step in dealing with a cracked tooth before any tooth repair is to fill a glass with warm but not boiling water and adding a tablespoon of salt to it. Once the salt has completely dissolved, rinse the mouth several times. If you are able to, gargling with it would also be a good idea. The saltwater solution will kill any bacteria in the mouth and will significantly lower the risk of infection. And as with a cavity in a decayed tooth,t will also help reduce any tooth pain. At this point, you should also contact a dentist for an emergency appointment.
For Bleeding
One of the most fascinating things about the mouth is its healing ability. The mouth is one of the fastest healing parts of our body and, in the event of bleeding due to a cracked tooth, it should cease reasonably quickly. To help the bleeding in the area try and find a gauze, ensuring that it is sterile. Then hold the gauze on the source of bleeding and apply some gentle pressure just as you would any other wound. By doing this, the blood flow is reduced which enables the area to clot and stop bleeding. Should the bleeding take a while to stop, then try rinsing the mouth with cold water. This will contract the blood vessels, due to the temperature which is likely to end the active bleeding.
On a Scale of 1–10 How Much Pain Are You In?
Just like any other injury, if you feel a lot of pain or discomfort due to swelling, then take a painkiller. For those who prefer a more natural approach, a hot or cold pack could provide some temporary relief until you manage to get to the dentist. If you decide to use a hot pack make sure that it isn't scorching and place it on the outside of the mouth. Cold packs should also be used on the outside of the mouth once it has been wrapped in a cloth.
Left with a Sharp Edge?
If the cracked tooth has resulted in bits breaking off and causing the remaining part of the tooth to be sharp then consider covering it with something like sugar-free gum. Paraffin wax is also ideal for putting on a cracked tooth, should you happen to have some on hand. An emergency dental appointment will present you with more suggestions as to how to tackle it. When an emergency dental appointment for that day is booked, it is important not to touch the tooth or else you could cause more damage.
Are There Broken Bits of Tooth?
In some cases, parts of the tooth can break off and become loose inside the mouth. If this happens, try not to spit the tooth fragments out or in the bin. Instead, you should take a mouthful of water and try to gently spit out the bits of the tooth into an empty glass. Next, fill the glass with milk to clean them and strengthen them. When your appointment is scheduled, make sure that you take the tooth particles along with you. Sometimes, a dentist will try and reattach the tooth fragments to the broken tooth. Although it doesn't always work and sometimes the pieces aren't viable, it is still worth a go because at this point there is nothing to lose—apart from the tooth itself.
What Happens Next?
The next step is to visit the dentist where they will be able to examine the affected area and determine the extent of the damage. From there the dentist will be able to explain and offer potential solutions. In the event of tooth fragments being recovered, the dentist will attempt to reattach them if they are in a good enough condition. Should this be successful, there will be detailed instructions as to what you should and shouldn't do for a specific amount of time afterward. The reattachment of tooth fragments will result in the need to attend several follow up appointments within the following few days.
Treatment Options for Cracked Teeth
While the treatment for cracked teeth will largely depend on the damage that has been caused, the most important thing to do is to contact your insurance company. Depending on how the tooth became injured or the type of insurance policy that you have in place, they might not cover the dental bill. This could impact the which treatment you decide to get. In most cases, when a cracked tooth needs repairing the procedures used typically include fillings, crowns, root canal, or dental veneers. For cracks that resulted in tooth fragments breaking away, providing that the pieces are in good condition the dentist will probably try and reattach them to the tooth. This doesn't always work. Sometimes, after attempting it the fragments may fall away again, or the crack could intensify.If this happens, the dentist will need to resort to other treatment methods.
There are many reasons as to why teeth can crack and, because of this, it is hard to advise on what to do in order to prevent it. That being said one of the most common reasons is the grinding of teeth, particularly during the night when sleeping. People who tend to do this should inform their dentist and get fitted for a mouth guard as excessively grinding the teeth will cause them to become weak. Other than that, cracked teeth usually occur due to an accident and there is no way to prevent that.