Home
/
Dentists
/
Dentists That Take Blue Cross Blue Shield Near Me (and 4 reasons you need regular dental checkups!)
Dentists That Take Blue Cross Blue Shield Near Me (and 4 reasons you need regular dental checkups!)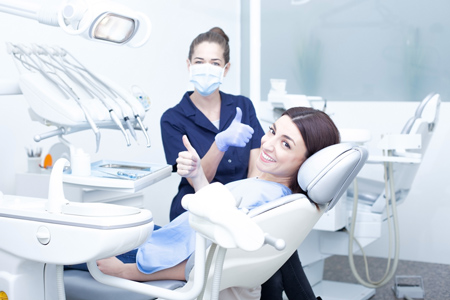 A good and affordable dental insurance plan is essential if you want to avoid the risk of having to pay out thousands of dollars on the spot for emergency dental care—or even minor procedures as a result of needing a cavity or a root canal. In spite of numerous studies that have proven that those who possess dental benefits are generally healthier than those who don't, many individuals are still reluctant to bite the bullet and set a bit of money aside each month to pay for dental insurance that could ultimately save them from using up all their savings in the event they require treatment.
What many people don't realize is that reliable dental insurance companies like Blue Cross Blue Shield don't have to cost the earth. Their dental plans are designed to cater to individuals who don't want to (or can't) spend a fortune to protect themselves from potential dental issues and, thanks to an extended network of professionals who work with them, high-quality service is always guaranteed.
If you are considering taking out a dental plan, or you have recently moved and you are looking for a dentist like Albany Dentist who accepts Blue Cross Blue Shield near to where you are now living or working, then this article will give you all the information you need.
Why Choose Blue Cross Blue Shield?
Blue Cross Blue Shield is one of the leading health insurance providers in the U.S. 90% of medical and dental professionals around the country will accept Blue Cross Blue Shield and it is an excellent and reliable choice for families, as well as individuals. The Bluecare dental plans allow you to benefit from a comprehensive dental coverage from the first day you sign up, with zero deductibles applicable to routine dental visits, teeth cleaning, and other such preventative treatments, which are crucial to saving money and maintaining excellent dental health in the long run.
Your costs will also be reduced when you visit a Bluecare network dentist and if you prefer to visit an out-of-network professional, this is perfectly fine—though your copayment costs might be higher. Each and every one of the Dental Blue plans offered by Blue Cross Blue Shield will cover you for preventative dental care, as well as more technical treatments like crowns, fillings, and more.
As a Blue Cross Blue Shield customer, you can also benefit from the following perks:
They offer up to $1500 per person each year, meaning you can take advantage of one of the highest maximum dental benefit levels currently available on the market
All orthodontic services are covered for individuals who are 19 years old and under
BlueCare Dental 4 Kids does not have any annual maximum
A reputable company that has been trusted for the past 80 years
Readily accepted nationwide
What Can a Blue Dental Plan Offer Me?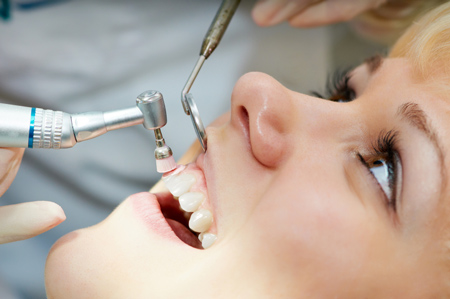 Making smart choices when it comes to your dental health can avoid you facing an unexpected and exorbitant bill in case of an emergency. As we already know, preventative care dramatically reduces the risk of developing more severe dental and health complications as time goes by and Blue Care Dental covers 100% of the cost for required routine checkups and teeth cleaning. Simply put, Blue Care Dental will provide you with the opportunity to stay on top of your oral health for an incredibly affordable monthly price.
Here's Why Regular Dental Checkups Are So Important:
Combat Gum Disease: If you develop gum disease (commonly known as gingivitis) you are putting your body at risk to developing a wide range of different infections that could result in heart disease, diabetes, or arthritis.
Catch Oral Cancer Early: Oral cancer is a serious disease that, of course, originates in the mouth. If you aren't familiar with the sometimes-painless symptoms, then you cannot receive an accurate diagnosis and the disease can progress extremely quickly and become a life-threatening situation. Regular checkups will ensure that your dentist has frequent opportunities to check for any symptoms that indicate disease.
Preserve Your Teeth: If you leave plaque and tartar to build up on your teeth, then cavities will form quicker and your teeth could start to decay. A professional cleaning every six months will ensure that you keep your teeth as healthy as possible.
Discover Underlying Issues: Dental X-rays fall into the category of preventative services and are covered by Blue Care Dental. This means that you never have to worry about an underlying disease or problem going unnoticed, as your dentist will be able to see exactly what is happening beneath the surface from regular X-rays.
An Excellent Option for Orthodontic Care
The majority of people suffering from misaligned teeth are self-conscious as a result and this is because they never received orthodontic treatment while their teeth were developing. Another reason why Blue Cross Blue Shield is a good choice as a dental healthcare provider is because up until the age of 19 you will be covered for orthodontic treatment. This is a great advantage if you have kids, as a family plan already works out cheaper than individual plans and you can rest assured that your children's dental health is going to be of the highest standard available.
Conclusion
Finding a dentist in your local area who accepts Blue Cross Blue Shield is never going to be too much of a challenge when you take into account that it is one of the most popular health insurers in the US today. Additionally, if you have to travel cross-country for work commitments, then you will be pleased to hear that your insurance card will be accepted in all 50 states, so you won't have to wait to get home if you experience a dental emergency while traveling.
The quickest way to find a specialist who accepts your dental plan locally is to speak with one of our referral experts by calling our toll-free number 24 hours a day at 1 (888) 420-6826 and find relief quickly and easily.
Our talented copywriters craft copies that help your prospects realise that you are the solution to their struggles and the gateway to a better future. For over a decade, JeffryChandra. viagrasansordonnancefr With our wet slips, dry storage and launching services, jeffrychandra.
Medically Fact-Checked & Written by Our Dental Editorial Team
You can read more about our editorial guidelines by clicking this link and learn more about the Emergency Dentists USA editorial team here.