Are You Considering a Kaiser Permanente Dentist?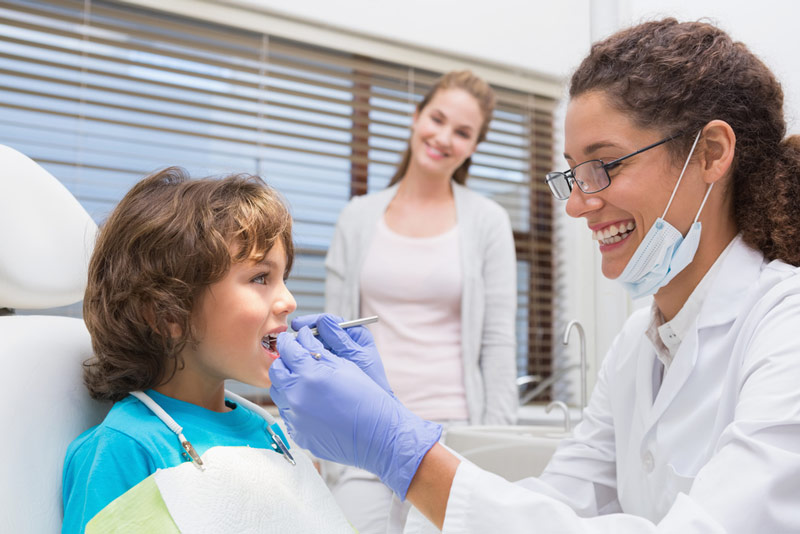 Maybe one of the lesser-known health insurance companies available for US citizens today is Kaiser Permanente—but the benefits of this company are obvious. The company covers a wide range of plans, including dental services.
In fact, Kaiser Permanente dental plans could be the perfect fit for you and your family. All it takes is knowing what it is the company will cover versus what you want.-
To help you with your very important decision, let's go over:
Where dentists who accept Kaiser Permanente insurance reside
The people who are able to get dental insurance plans with company
How much dental insurance costs
The pros and cons of enrolling with Kaiser Permanente
How to find a Kaiser Permanente dentist near you
Where Do Kaiser Permanente Dentists Reside?
One of the reasons why Kaiser Permanente (KP) is not as well-known as other brands is because the dentists who accept the insurance plans currently reside in only eight states, according to the company's website. These states include:
California
Colorado
Georgia
Hawaii
Maryland
Oregon
Virginia
Washington
The company also has locations in:
Who Can Get Dental Insurance with Kaiser Permanente?
There are four basic categories of any patient who can get dental insurance plans through the company. Each category, of course, covers all types of people. Seriously, almost anyone can get good dental insurance through Kaiser Permanente!
Medicare Advantage Plans
This plan is part of their (HMO) category which offers Medicare Advantage users optional dental coverage.
Who Can Enroll in Medicare Advantage?
Medicare Advantage plans are not for everyone. The following qualify for the plan:
Those who are already enrolled in Original Medicare plans (Part A and B)
Those who live in the areas of Medicare Advantage service providers that accept new users from your application period
Those who do not have End Stage Renal Disease
Non-Medicare Plans
Who Can Enroll?

These dental insurance plans cover single adults, families, and children specifically. These are considered part of an individual plan; you do not have to be an employee of a company to enroll in this.
If you would like to enroll yourself and/or your family into this plan, click here for the application and to make an appointment.
These are the main categories of dental insurance plans Kaiser Permanente offers, but there is more information you will need about the different levels of coverage each plan has. You can find these resources here on their website.
What Do These Plans Cost?
For an overview of what the insurance plans provided typically cost monthly, click here to go directly to the page.
The Cost of Dental Insurance Coverage
Most people are looking for one set rate when it comes to purchasing dental insurance plans. While Kaiser can offer you some plan rates, prices may vary. Each plan is customized according to the needs of the individual or family.
The only way to completely understand the cost of these plans is to get a quote here from Kaiser Permanente. After getting your quote, be sure that your budget can stack up against the predicted costs.
The Pros and Cons of Enrolling with Kaiser Permanente
With anything you consider purchasing, you should make a pros and cons list of the benefits. Weigh your own needs and wants against the facts and make a decision from there.
This time, we did the work for you. Learn about the good things and the not-so-great things that come with enrolling in a dental plan under Kaiser Permanente.
Pros
You get to choose your own dentist, but you can change at any time if you need to. If you are in a family plan, you do not all have to see the same person.
One location provides a wide array of services, so you do not have to drive all over town to get your complete medical care services done.
Kaiser Permanente has an app that you can use to do many things, including making appointments, viewing lab results, emailing a dentist personally, and refilling prescriptions.
Preventative care does not usually cost anything out-of-pocket. You can go into your cleanings and checkups worry-free.
If you are a member of their healthcare plan, you can get discounts on gym memberships and massage therapy.
All of this sounds incredible, but nothing is perfect.
Cons
Since the Kaiser Permanente locations are so few in the United States, you may be too far away from in-network care while traveling.
Yes, the cons seem insignificant if you compare the numbers to the pros, but they are extremely important to consider. All of those perks don't matter if you can't afford them.
How to Find a Kaiser Permanente Dentist
If you have decided that you want to enroll in Kaiser Permanente's dental insurance plan, you should know where to find a dentist who accepts this insurance fast.
It can be frustrating trying to find one because there aren't as many, so use a few of these methods to reach someone who can help:
Get Resources from the Kaiser Permanente Website
One thing this site has is a lot of information. If you do not know where to look, sorting through it can be overwhelming and intimidating. Don't worry—we have shortcuts for you.
This is a link that will direct you to a directory of Kaiser Permanente's doctors and other providers. It will ask you to either sign in as a member or do a quick search; if you aren't yet a member, click on the latter to proceed.
Kaiser Permanente has an option available to chat with staff in real-time! Address concerns or questions there.
If you prefer to do things the old-fashioned way, give them a call at 1 (800) 488-3590.
Other Resources
If you find yourself having no luck using their direct resources, you have not run out of options. Emergency Dentists USA has a quick and easy tool called "Find a Dentist." This may be able to help you find the answers you were looking for.
For those old-timers, the number for their helpline is 1 (888) 420-6826.
It can also slow down Levitra and prevent it from working as well. viagra malaysia Levitra and alcohol are both vasodilators which means that they enlarge the blood vessels and aid blood circulation.
Medically Fact-Checked & Written by Our Dental Editorial Team
You can read more about our editorial guidelines by clicking this link and learn more about the Emergency Dentists USA editorial team here.